Optimism abounds at G2E as economic headwinds haven't hit US casinos yet
Experts warn that a downturn across the wider US economy is more likely than ever, with the Federal Reserve continuing to raise interest rates to combat inflation that shows no signs of abating. Yet top gaming industry executives say that they are still optimistic, having seen little signs of worry in the sector. By Buck Wargo.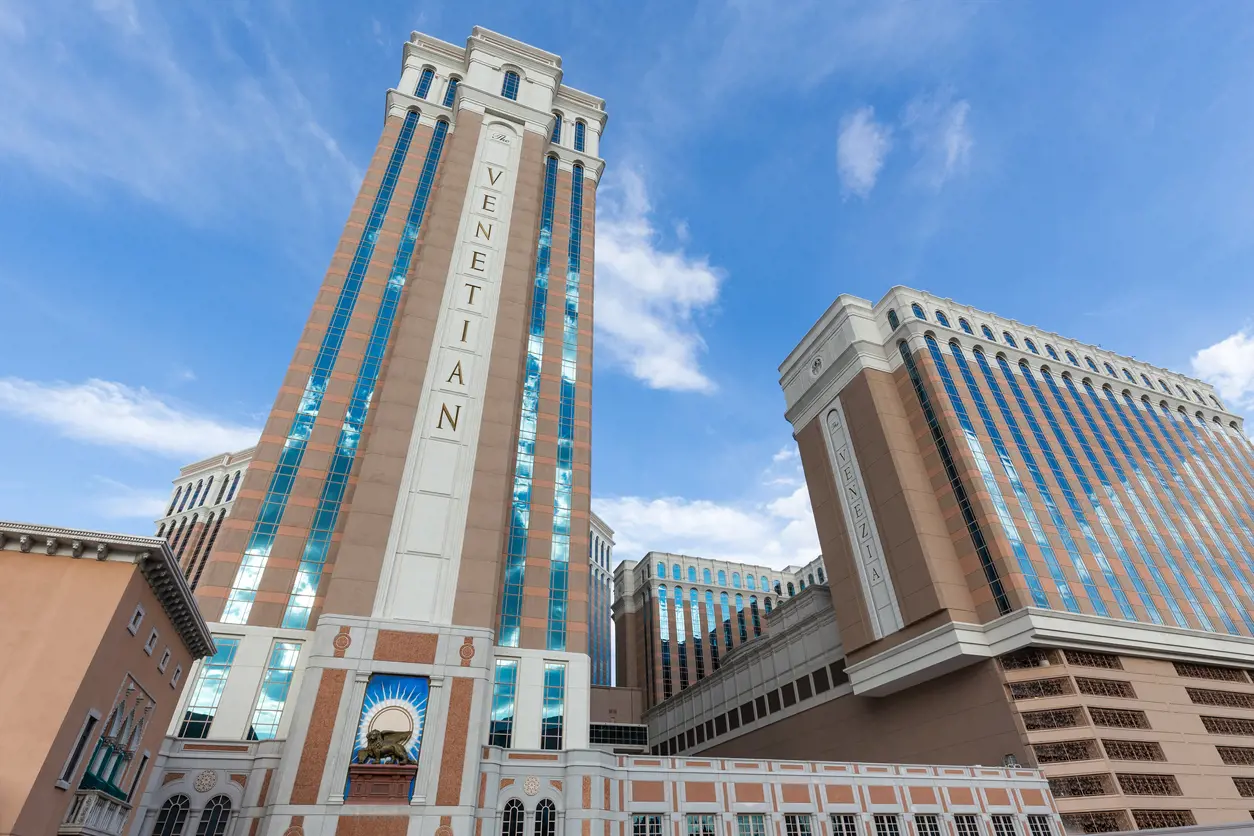 Recession on the horizon? What recession?
You wouldn't know the US gaming industry is fretting about any loss of business or potential downturn in the economy.
The optimism during the second quarter earnings calls in late July and early August didn't dissipate last week at the Global Gaming Expo in Las Vegas. That bodes well when third quarter earnings start later this month.
There were G2E panels discussing inflation and the supply chain – all issues the industry continues to deal with – but consumer spending in the US remains solid for now and unemployment is low.
Led by the Strip, Las Vegas continues to drive Nevada with a record-setting 18 consecutive months of revenue exceeding $1 billion.
Las Vegas visitation is up 27.7% but still about 11% below 2019 levels so it's not all the way back. Convention business continues its rebound with more than 400,000 attendees in August and Harry Reid Airport has handled about 250,000 international passengers a month since April – both numbers below pre-pandemic levels.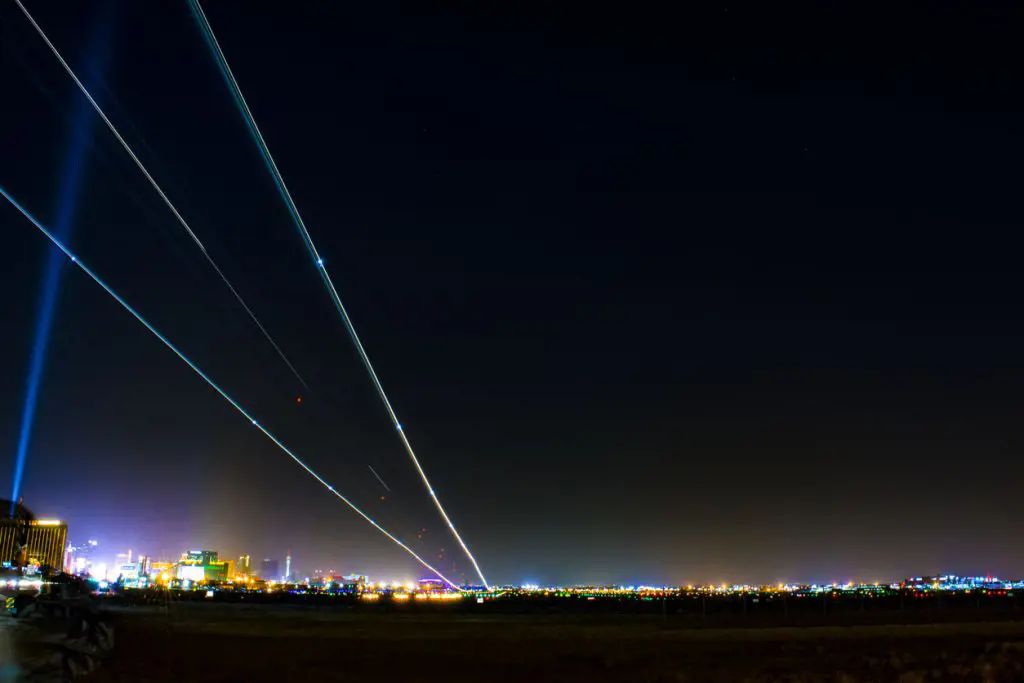 At regional casinos across the US, revenue numbers rolling out so far for September show they're even with pre-pandemic numbers or up double digits in some cases.
Time for growth
Nothing epitomises the optimism of the US gaming industry more than how the G2E week started off with regional operator Penn Entertainment, which has one property in Las Vegas, announcing it will pursue four new growth projects worth a combined $850m.
It plans to relocate two riverboat casinos just outside Chicago to new land-based facilities. It plans to build a new hotel in Columbus, Ohio. Finally, it will build a second hotel tower adding 384 rooms at the M Resort on Las Vegas Boulevard in Henderson about 10 miles south of Mandalay Bay Resort & Casino at the end of the Strip.
A few days later, MGM Resorts International announced a $100m remodel of its 2.1 million square foot convention center at Mandalay Bay.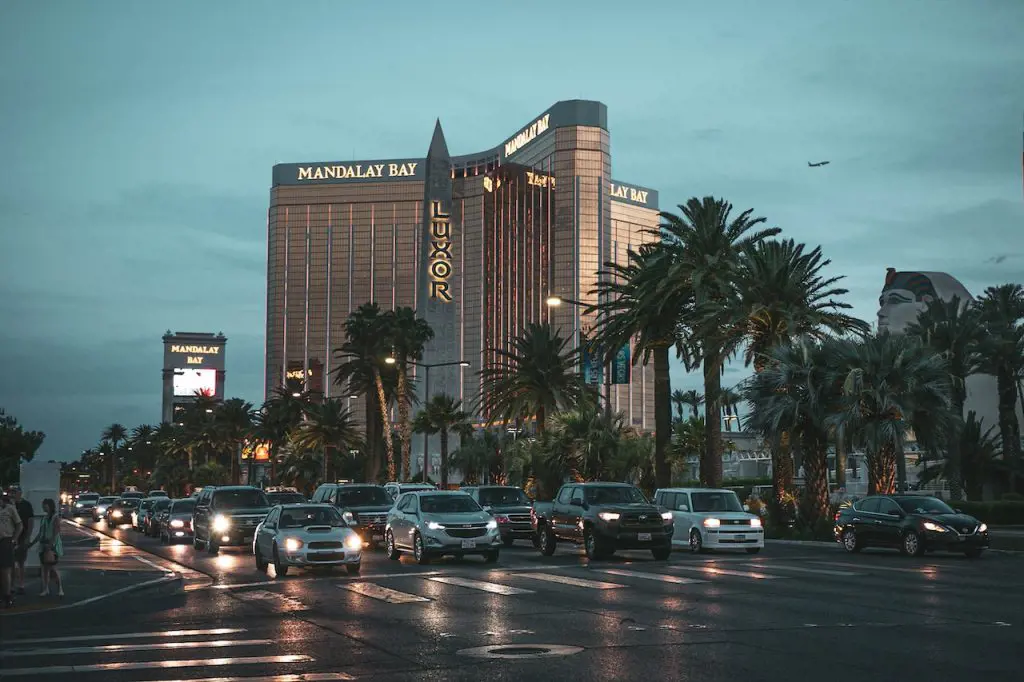 Penn Entertainment CEO and president Jay Snowden headlined a session with three other casino executives and explained what they think of where gaming is heading and their rationale for their decisions.
"You sit in front of investors at this point in time and tell them business is actually great," Snowden said. "The numbers are coming out for September, and the September numbers are good too. But the look you get is eyes glazed over because here's a narrative that it's going to get bad. Unless that's what you say, you get annoyed in answering some of these questions."
Snowden said Penn has been opportunistic over the last couple of years thinking about how to better fortify the balance sheets and how the company has $1.7bn in cash on hand today. Penn generates $500m a year in free cash flow and that allows them to invest in the businesses.
"All four of our projects are going to be great cash flow drivers, but we have to get these going," Snowden said. "There's that concern of why now, but the reality is projects take two to three years of when you say you're going to do them and when they open up.
"We all know the same investors asking me today why are you committing to these, as soon as we get out of whatever it is we're in, the question will be what's your growth strategy. We're always looking forward and looking long term, and we can walk and chew gum."
Firing on multiple cylinders
Even CEO panel moderator Contessa Brewer, an anchor for the CNBC business channel in the US, said it was refreshing for her to talk about the good news and optimism in the gaming industry when she talks about the stock market being down on a daily basis.
"It's a fun time amid dark storm clouds talking about Las Vegas and how it's a beacon of hope in an otherwise bleak world," Brewer said.
US commercial gaming recorded $14.8 billion in revenue during the second quarter, a quarterly high. The $29 billion through the first half of 2022 shows the industry is on pace to set a new record for the second consecutive year.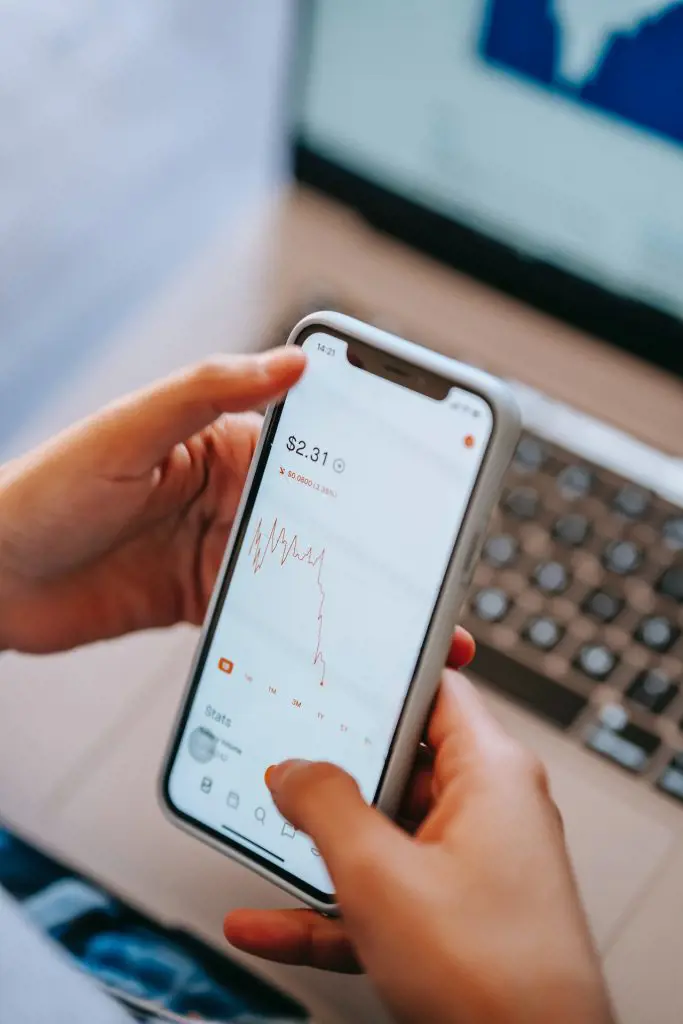 Derek Stevens, the owner and CEO of Circa Resort & Casino, who in the spring lamented how he was seeing less spending at his downtown Las Vegas properties, now said it's going well and the average daily room rates are up through the end of the year. There continues to be lingering concerns about rising interest rates and inflation  impacting consumer spending, he said.
"The next ten weeks look really strong and obviously we're still concerned about what's happening with the Fed and inflation, but right now is a good time to be in Las Vegas," Stevens said.
Craig Billings, CEO of Wynn Resorts, said he never thought he would see the day when its properties in Las Vegas and Boston would outearn Macau, whose visitation has been hampered by Covid-19 since the pandemic started.
"Vegas has been a tremendous story," Billings said. "The town does very well in finding additional sources of demand. When we built the Mirage, it became about upscale amenities, food and beverage, group and conventions." Billings said Wynn has record average daily room rates and "excellent occupancy" and even mentioned food and beverage – "everything is firing on multiple cylinders."
"I'm bullish on Las Vegas," Billings said. "We're not immune to what's going on in the broader macro economy. We're less impacted by oil and inflation and probably more impacted by the financial markets."
Despite their optimism, Billings and Stevens expressed concern about rising interest rates and their impact for those looking to finance projects. Wynn is looking to break ground in the first half of 2023 for its project in the United Arab Emirates where it has an equity stake of 25% to 40% and management is looking at a 50/50 debt and equity breakdown, according to analysts.
"If we were building Circa today (it opened in October 2020) it would change everything," Stevens said. "We're fortunate. We put our equity in and had our construction loans. The liquidity buckets were a little different three to four years ago. I'm glad we did a refinance, and we have a stable business going.
"Inflation and higher interest rates in the market is one thing but supply-chain issues mean there's more uncertainty on guaranteeing and opening date because there still so many supply-chain issues, particularly in construction which changes the game. I would definitely be more conservative today than I was three years ago."
Undeniable momentum
AGA President Bill Miller sounded a bullish note in kicking off the trade show Tuesday about how the industry has been through a difficult couple of years with the pandemic, but the industry is strong and coming off an amazing year. "The (Las Vegas) Sands deal closed. MGM bought the Cosmopolitan. Seminole bought Mirage, and San Manuel reopened the Palms. That's just what's happened here in Las Vegas. Meanwhile, legal gaming continues to expand in new states and sports betting keeps marching forward. More than half of American adults can now legally bet on sports. Our momentum is undeniable(…) And as we think about that future, we have so much to be optimistic about. Gaming is as popular as ever. Our growth is formidable. And the wind is at our back."
MGM Resorts International CEO Bill Hornbuckle, who said 60% to 65% of his business's revenue comes from Las Vegas, remains "exceptionally in great shape." Its average daily room rates and occupancy remains strong.
"The momentum we saw in the first and second quarter has continued," Hornbuckle said in an interview with Brewer. "This market, while we are not foolish to what may be coming, we haven't seen it.
"Visitation in Las Vegas – combined with some of the conventions and some of the international travel that has come back –  is booming."
JP Morgan analyst Joseph Greff said consumer demand for regional gaming operators like Penn are solid and so far no weaknesses have shown up in demand by geography. If anything, it's the quality of the property with updated ones outperforming those who need upgrades, he said.
Penn's revenues for those 21-45, for example, are up 100% from pre-Covid and that age group now comprises 20% of overall revenues.
As for Wynn in Las Vegas, Greff said the booking window looking out for the next two months is strong for gaming customers and the company expects about 30% of room nights from groups and conventions.
"The consumer remains price inelastic, which Wynn is capitalising on across the board," Greff said. "Notably, these strong trends in Las Vegas are sans any meaningful international inbound, nor the theater and show room, which are closed."
When it comes to Caesars Entertainment, Greff said the company has seen no impact from the economy and higher gas prices on visitation, spending and the booking window.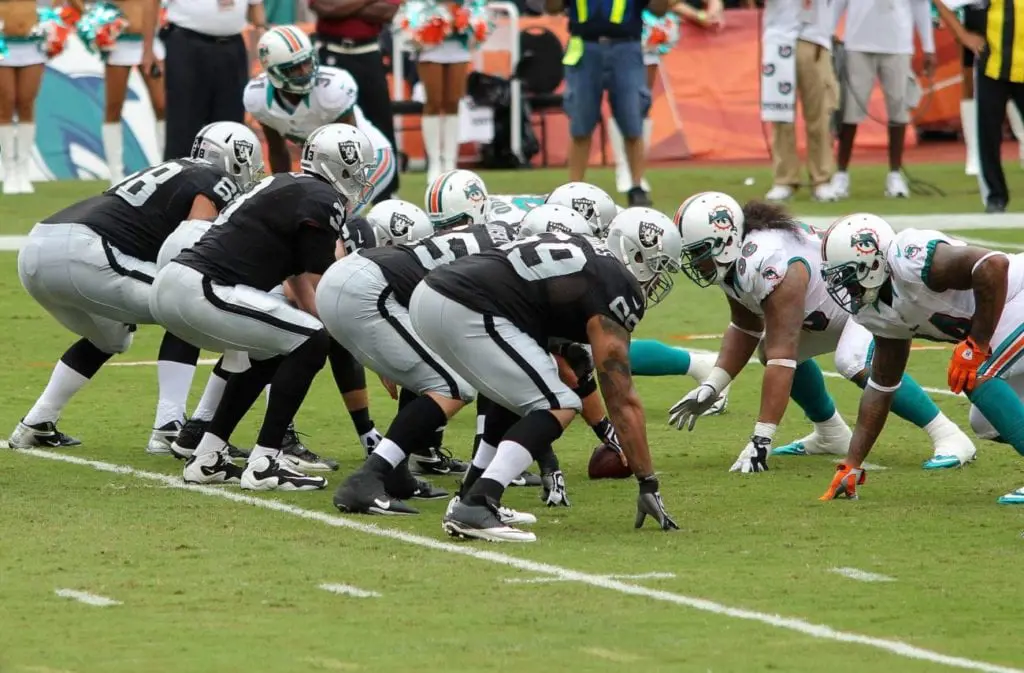 Management is bullish with the F1 race in Las Vegas in November 2023 that they expect to bring in hundreds of thousands of visitors during one of the slowest weeks of the year. That's followed by the Super Bowl in February 2024.
During the conference, executives said the supply chain and labor shortages appear to be the biggest obstacles for the industry as of now.
Justin Carter, senior vice president, regional operations with Penn Entertainment, said his company has had consistent performance during the third quarter and while there's been "some hiccups with materials and sourcing" but have been able to weather that storm. They continue to build sportsbooks and restaurants but the construction timeline gets bottlenecked.
"It changes the way you think because the lead time can be extraordinary," Carter said.
As for some of the capital improvement projects in the regional markets, Carter says that's part of a strategy to cater to the younger demographic with additional offerings. There are plans for bars, restaurants and sportsbooks in Illinois.
"I don't have a crystal ball with the economy but everyone keeps looking and the performance continues to be steady," Carter said. "What we learned from the pandemic is being able to run our businesses smarter and being able to get rid of unprofitable buffets and things like that. I think we are well positioned to weather any storm that may come. For all the bad the pandemic brought, it forced us to evolve and by nature we're well positioned for the future."