Euros help to boost G2E 2022
The Global Gaming Expo (G2E) welcomed European guests last week, for the first time since 2019. Buck Wargo looks at the impact of this cohort on the US-based show.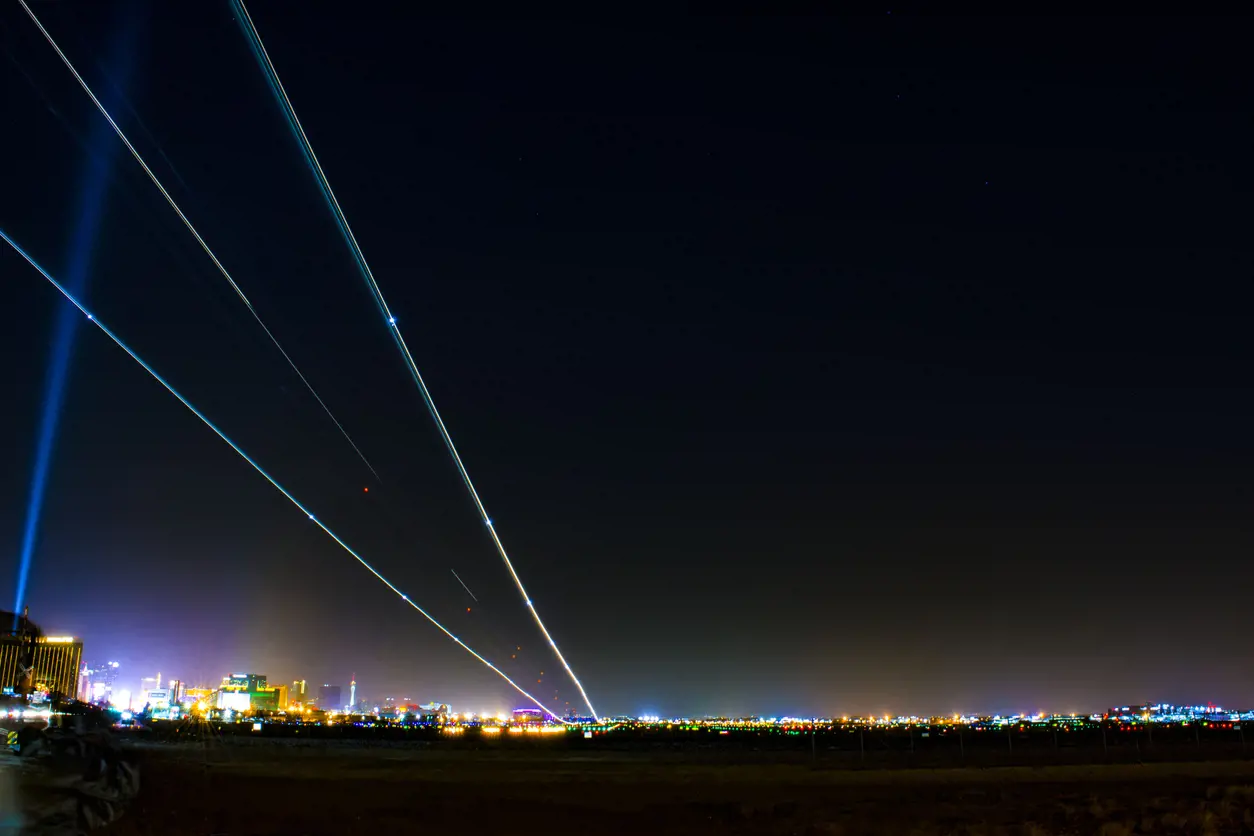 The Global Gaming Expo in the Venetian Expo at Las Vegas last week learned the importance of the Europeans and other international visitors as they boosted the attendance numbers and offerings at the conference and trade show.
When the final numbers were totted up at the end of the event, they confirmed what many attendees had seen on the tradeshow floor that featured more than 350 vendors. The grand total of 25,000 was only 2,000 shy of what the show attracted in 2019 before the pandemic. Last year, following the cancellation in 2020, only 13,000 people attended with very few people from abroad.
This year, there were both vendors and attendees from Europe, Asia, Canada, Latin America and South America.
"The international players are back," said Buddy Frank, the owner of BF Slot Strategies. "I think everybody was excited by the volumes they saw. It looked like 2019."
G2E is back
"G2E is back" was a common refrain among those attending, said Gene Johnson, executive vice president with Victor-Strategies, a casino industry consultant. There was a large queue to enter the show floor on Tuesday when the event opened.
It was easy to notice the difference just by walking the show floor. 2021's setup eschewed the expensive carpet and was noticeably spartan as a result, but the floorcovering returned this year and made it an easier walk.
"I must have heard it 30 times in talking to people how important it was to have the face-to-face aspect in networking at the show," said Josh Swissman, founding partner of The Strategy Organization. "As much as they tried during the pandemic, virtual or online scenarios can't be duplicated that effectively."
It felt good for the industry, which seems not to be fretting about any fallout from the economy with interest rates on the rise and the likelihood of a global recession growing. After enduring the Covid-19 pandemic, temporary closure in 2020 and older customers slow to come back, it feels like it can handle anything thrown at it.
"It was good to have the industry back in the city and have people back together," said Brendan Bussmann, managing partner of B Global Advisors, a casino consultant. "It shows how alive the industry is. The industry is in good shape and has a bright future ahead, first and foremost, despite the headwinds coming economically."
The conference saw a lot of new slot games and cabinets, as well as new technology, primarily in software development dealing with analytics that helps casinos track both players and games.
"It's about getting a better bang for your buck and being able to understand your players and the games better to tailor those two products to generate maximum profitability," Frank said.
Latest in gaming
Led by Europeans, igaming and sports betting technology and platforms were a focus at G2E. So too was a cashless gaming system that continues to be a darling of the industry, albeit one that is yet to be adopted by their customers in large numbers.
"This isn't your old gaming industry," Bussmann said. "This has become much more of a tech industry. I look forward to seeing more at ICE London in February."
The expansion of sports betting in the US has had a major impact on G2E and brought a lot of additional vendors on the floor, according to Johnson.
"There's been a lot of new products and more innovation than anytime I can remember in the gaming industry," he said. "There was a time where ticket-in, ticket-out was the big innovation. Now you have cashless, touchless, smokeless and other new technologies."
David Katz, an analyst with Jefferies, said while market sentiment has largely turned bearish on digital development, the themes of digital wagering, notably sports, or other digital backend development are positively progressing and viewed as an inevitable trend that creates considerable value. "The theme of participating in digital gaming, whether online sports betting or igaming is profound," he said.
Caesars is eyeing refinements to its igaming enterprises and Penn Entertainment said for the first time it has a long-term vision for combining digital assets and the requirements of a singular wallet; rebranding a reimagined loyalty programme for digital and land-based integration.
Future of payments
Barry Jonas, an analyst with Truist, said casinos continue to see opportunities for cashless gaming that the industry said will prompt customers to spend more than they do now.
It remains in its infancy, however, as evidenced by one study that showed in 2021 only 1% of land-based coin-in was from cashless versus 60% from ATM. Still, several operators are in the midst of doing trials or various stages of implementation, Jonas stressed.
Last week, cashless provider Sightline Payments announced it will invest up to $300m to implement cashless at 250,000 slot machines in the next three years.
This undertaking will allow operators to upgrade their existing machinery to offer cashless in 16 weeks, Jonas said.
"Sightline believes the hardware and associated capital expenditure is the biggest hurdle for widespread deployment, and that this investment to drive availability will move the industry towards the height of the adoption curve," he explained.
There wasn't one product that people said was a wow factor this year, but there was definitely a lot of interest about the slot that was hidden from the public and won't be unveiled until 2023. Aristocrat, which acquired the licensing rights from the NFL, has created branded slot machines that were only available to be seen behind closed doors by customers.
"It definitely created a lot of buzz at the show," Frank said.
Casino urbanisation
What created a buzz among the Europeans he hosted at the show was a visit to downtown Las Vegas and Circa Casino & Resort, according to Oliver Lovat, a native of Scotland and CEO of the Denstone Group.
Every night during the conference he took UK casino executives, architects and others in the industry to see the trend of urbanisation of land-based casinos.
Lovat said he believes the industry will turn away from big-box properties to casinos on smaller footprints that serve as a social club for people to frequent the property where they live. That means a place to watch the sporting event and have drinks.
The focal point behind Circa is sports.
Famously, it boasts the world's largest screen in a sportsbook, an outdoor pool complex with a large screen to watch the games, and many bars and lounges, including one at the top of the property with views of the Las Vegas skyline, Lovat explained.
Last week, Circa won the award for North American Property of the Year at the Global Gaming Awards. Lovat compared Circa to London's Hippodrome Casino.
"Circa is a catalyst for the way people are looking at the urban casino and how it can work," Lovat said. "It has effectively become a large social club for people who live in the city. I don't know people who want to go to watch a game at Caesars Palace. They want to go to Circa."
Tribal-commercial tension
One of the takeaways from G2E 2022 that wasn't a product but about people instead is tension between California tribes and the sports betting industry led by DraftKings, FanDuel and others.
The commercial gaming industry is behind a ballot measure in California to legalise mobile sports betting; tribes back a measure to allow retail sports betting at their casinos and horse race tracks in the state.
The tribes view commercial encroachment into California as a threat to their sovereignty. Gaming operators have spent tens of millions of dollars to seek the mobile passage to the opposition of the tribes.
"There's a certain edge between the relationship of tribes and commercial gaming due to what's happening in California," Johnson said.
"The fight has gotten ugly because they have even run attack ads on tribal leaders. In the old days of G2E, the tribes weren't welcome but that has since changed with new leadership. A lot of tribes are members of the American Gaming Association.
"Hopefully after November it will sort itself out."