Entain targets new markets to accelerate growth
Sports betting giant Entain has targeted growth in new markets, with a particular emphasis on Canada and Brazil, to build on the growth it recorded in its 2021 results reported yesterday (3 March).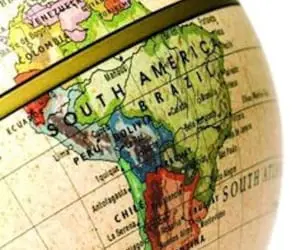 The company recorded revenue of £3.83bn ($5.12bn/€4.63bn) for 2021, which represented a 7.6% increase on the previous year.
During an earnings call to discuss the operator's financial results, Entain CEO Jette Nygaard-Andersen gave an insight into the company's plans to expand its territory in countries such as Canada and Brazil.
Entain recently completed the acquisition of Avid Gaming in Canada, while Brazil passed legislation to legalise land-based and online gambling in the country at the end of February.
Nygaard-Andersen said: "In Canada, you saw us do the acquisition of Avid. We also have Party and Bwin there. So as we've said before, we will also apply for a licence in Ontario for Party and we continue to invest into that market, which is a significant market, which we're really excited about.
"Same thing in Brazil. We have Sportingbet there, which is a strong brand. So when that market opens up through regulation later this year, as far as we see we're obviously going to continue to invest into that brand there when we can actually do investment into marketing."
Nygaard-Andersen added that while Sportingbet already takes in a significant amount of revenue from Brazil, the opportunity to market directly to consumers could be a major impact.
Entain brand BetMGM maintained a 29% market share in igaming and an 18% market share in sports betting by the end of the fourth quarter of 2021. The company estimates that the US-facing operator will reach positive earnings before interest, taxation, depreciation and amortisation (EBITDA) by the end of 2023.
With regards to Entain's presence in the UK, Nygaard-Andersen said the business had worked to create a more recreational base of players and mentioned the success of the company's responsible gambling tools.
She added: "Our initial trials are extremely encouraging. We're showing risk assessment accuracy of over 80%, 120% uplift in those that use the safer gambling tools and then a 30% overall reduction in customers that have increased their risk levels. And right now it's rolled out to all our UK brands.
"The most important thing that we make sure that it's available for all customers and then we drive the use of it. The next step for us is now rolling it out to our European brands and next rollout is, I think, taking place now or over the next couple of months."