Pagcor joins new security council to combat illegal gambling
The Philippine Amusement and Gaming Corporation (Pagcor) has joined the newly created Clark Security Advisory Council to support its effort to tackle illegal gambling.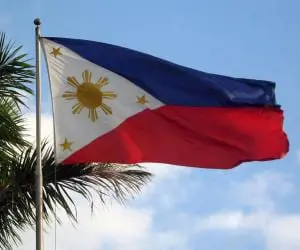 Pagcor will work with the council to continue inter-agency efforts to combat illegal offshore gaming activities within the Clark Freeport Zone in Pampanga.
Speaking at the launch of the council, Jessa Fernandez, Pagcor's assistant vice-president for offshore gaming licensing, pledged to impose stricter sanctions on all illegal activity. This could relate to licensed offshore operators and accredited service providers.
Fernandez said that those operators found allowing other entities to use their licences or accreditation would face hefty penalties. These sanctions could include having their licences cancelled.
At present, Pagcor has four accredited service providers and one licensed offshore gaming operator inside the Clark Freeport Zone.
In other news, the Clark Development Corporation (CDC) board approved plans to halt all processing of new lease or sub-lease applications by offshore gaming operators.
Confirming the decision, CDC president and CEO Agnes Devanadera said this would help clamp down on any unlicensed activity in the region.
"The CDC will no longer process or approve the operation of any incoming overseas gaming, even if they already have a licence from Pagcor," Devanadera said.
Regulatory action
The news comes in the wake of a number of Pagcor regulatory rulings against operators in recent weeks.
Last month, Pagcor cancelled the accreditation of a Philippine offshore gaming operation's (POGO) customer relations provider, CGC Technologies.
Pagcor said that an investigation has confirmed that the business was actively participating in illegal activities. Therefore, the regulator took the step to cancel the company's authorisation.
Soon after, Pagcor also cancelled a licence belonging to Sun Valley Clark, stating that the company's facilities have been used for illegal activities.
Pagcor said a search and rescue operation had taken place at the Sun Valley property after a number of serious crimes were linked to CGC. These included cryptocurrency investment scams, illegal detention and human trafficking
Of the six buildings occupied by CGC, two were covered by Pagcor's licensing.
Earlier this month, Pagcor warned consumers against gambling with an illegal website based in the US.
The warning came after reports in the media suggested Starspangled200.org was being used by fraudsters as a link to an illegal gambling site operating in the Philippines.
The website address was printed on almost 800,000 registered vehicle plates in Maryland to promote the US state's history. However, the URL redirects to Globeinternational.info, a site that has been used to illegally offer gambling.