Rank Digital and Annexio to pay £1.3m for social responsibility failings
Mecca Bingo operator Rank Digital and Lotto Go operator Annexio will both pay regulatory settlements of more than £600,000 (€720,000/$816,000) after the GB Gambling Commission found evidence of social responsibility failings from both operators.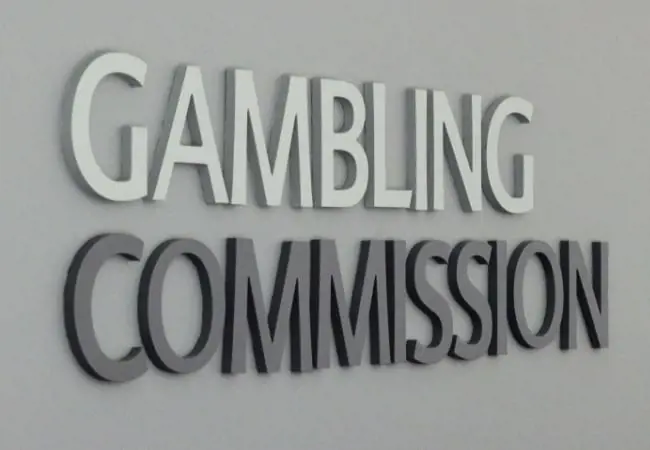 Rank Digital, which operates the Grosvenorcasino.com, Meccabingo.com, Meccagames.com and Bellacasino.com sites, will pay £700,557 after the Commission conducted a regulatory review in May 2021. This review found that Rank had failed to comply with various aspects of the licence conditions and codes of practice (LCCP) dealing with social responsibility.
The review found that Rank breached paragraphs 1 and 2 of Social Responsibility Code Provision 3.4.1, which requires licensees to interact with customers in a way that minimises the risk of harm.
The Commission said that the triggers Rank used to identify harmful play "were not always effective", especially for new customers, and that it was "overly reliant" on a £1,000 30-day net loss threshold. The regulator said the operator also relied too much on open-source information, which "should have been corroborated against other independent sources of information", to set deposit limits.
In addition, it was found to have breached paragraph 2(b) Social Responsibility Code Provision 3.9.1, which says that licensees who allow customers to hold more than one account must ensure that all accounts are monitored and that checks should be based on cross-account activity.
"Rank accepted that a small percentage of customers held more than one account and that some had circumvented the controls," the regulator said. "Despite the relatively low numbers, it needed to protect customers who were limited by them or displayed at-risk behaviours, from creating new accounts unchecked."
Finally, the operator was found to have breached paragraph 6 of Responsibility Code Provision 3.5.3, which concerns self-exclusion. The Commission found that measures taken by Rank were "not sufficient" to ensure that customers who self-excluded on one of its sites would also be blocked from playing at its other sites.
In total, 1,416 customer accounts created on Bella Casino or Mecca games websites had been matched to a Rank self-exclusion.
The Commission did note that there were certain mitigating factors, however, such as the steps the operator took to remedy the failings. These included "enhanced controls" to identify duplicate accounts, while the process for dealing with self-exclusion breaches has been "significantly enhanced".
In addition, the regulator said that Rank made an early offer of a regulatory settlement proposal, which helped the two parties agree on the £700,557 payment.
The settlement follows a £5.8m fine paid by Rank subsidiary Daub Alderney last year after an investigation uncovered social responsibility and anti-money laundering shortcomings. Most of the failings in question took place before Rank Group took control of Daub Alderney in October 2019.
Annexio, meanwhile, was found to have breached both social responsibility and anti-money laundering rules on its Lottogo.com site following a regulatory review that started in April 2021.
The operator was found to have breached licence condition 12.1.1, which states that licensees must conduct an assessment of the risks to their business being used for money laundering and terrorist financing and have appropriate policies, procedures and controls to prevent money laundering.
While Annexio did conduct a money laundering risk assessment, the Commission said it did not sufficiently address certain risks, such as the risk of customers making numerous low-level transactions to minimise suspicion or of customers using third-party accounts.
The regulator also said that there were "unjustified delays" in completing due diligence reports, and that more steps should have been taken to corroborate data in these reports.
In addition, these reports often did not explain why a customer should have been allowed to continue gambling given the information available.
The Gambling Commission also found that one customer's deposit limit was erroneously lifted before a due diligence check was completed.
From a social responsibility perspective, the Commission said Annexio failed to identify and interact with customers at risk of harm.
On one occasion, a player requested that limits on their account be reduced, but the operator did not do so.
Annexio also failed to notify the Commission of a bug that allowed players to circumvent deposit limits.
As a result of these failings, Annexio implemented a number of new measures. These include a £500 monthly gross deposit limit on all new customers as an interim measure pending implementation of its affordability check. Any customer who wishes to increase this limit will be flagged for review.
In addition, any customers that had deposited more than £10,000 without satisfactory proof of affordability would not be permitted to deposit until they produce this proof.
The operator also hired more staff to deal with due diligence checks and conducted reviews of all its customers.
With these mitigating factors taken into account, Annexio agreed to pay £612,000 as a regulatory settlement. Of this total, £112,000 was classed as a divestment and £500,000 as a penal element.
Money from both settlements will go towards delivering the regulator's National Strategy to Reduce Gambling Harms.