ICE Consumer Protection Zone backers raise £46,000 for RG charities
Supporters of the ICE Consumer Protection Zone donated a combined £46,000 to three safer gambling charities, bringing the total raised over the last three editions of ICE London to £146,000.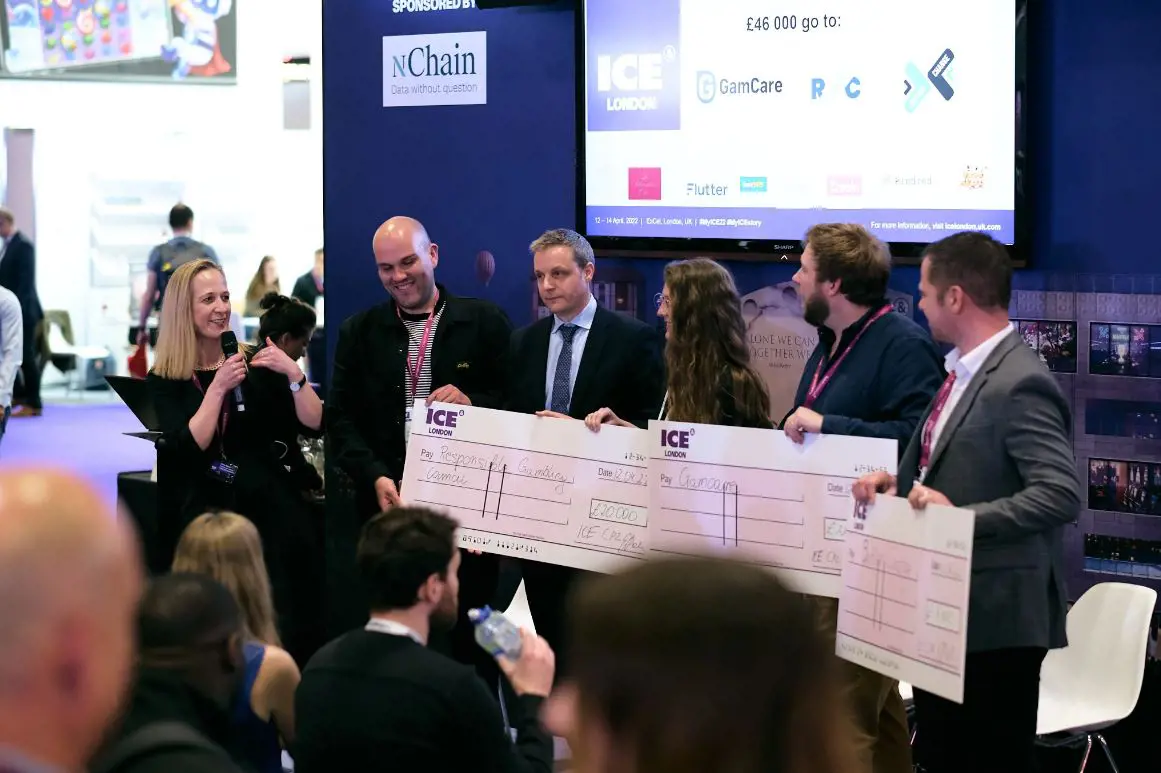 GamCare and the Responsible Gaming Council will receive £20,000 each, while Better Change will receive £6,000.
The donations came from seven businesses within the industry. Ambassadeurs Group provided the largest gift, with £10,000. Bet365, Kindred, Entain, Videoslots, Sky Betting and Gaming and IMG Arena each donated £6,000.
Ewa Bakun, Clarion Gaming's director of industry insight and engagement, noted that the donations highlight the fact that ICE had increased its focus on responsible gambling in recent years through the Consumer Protection Zone. This year's consumer protection zone was the largest in the show's history.
"The CPZ was the brainchild of the Gambling Commission's Tim Miller and was introduced to the ICE London show floor in 2018 when we had eight exhibitors comprising a mix of technology providers and charities," Bakun said. "I'm delighted to say that at ICE London 2022 we had 14 exhibitors populated by the charities, treatment facilities and not for profit organisations that we gift the space to alongside commercial organisations, providers of responsible gambling tools, solutions and technology.
"Historically ICE London's reputation revolved around the show's status as the event where innovators launched their latest products and the opportunity it afforded to network and meet with colleagues from throughout the world. While all of that remains true I also believe that ICE is now regarded as a trailblazer for developments and advances in safer gambling with that focus being the CPZ."
The ICE London 2022 Consumer Protection Zone hosted a number of safer gambling charities, including Gordon Moody, GamCare, YGAM, Responsible Gambling Council and Gamstop. In addition, suppliers of safer gambling products such as Future Anthem, Gamblewise, Mindway AI, Casino Guru, TruNarrative, BeBettor, W2 and Crucial Compliance also exhibited.
Outside of the CPZ, the ICE VOX conference programme featured a Responsible Gambling Masterclass, as well as sessions related to ESG, sustainability and perceptions of the gambling industry.