German football fan body calls for ban on gambling sponsorships
German football fan association Unsere Kurve has called for an end to gambling sponsorship in football to come into effect this year, due to what it called the "enormous potential for addiction and danger" of the sector.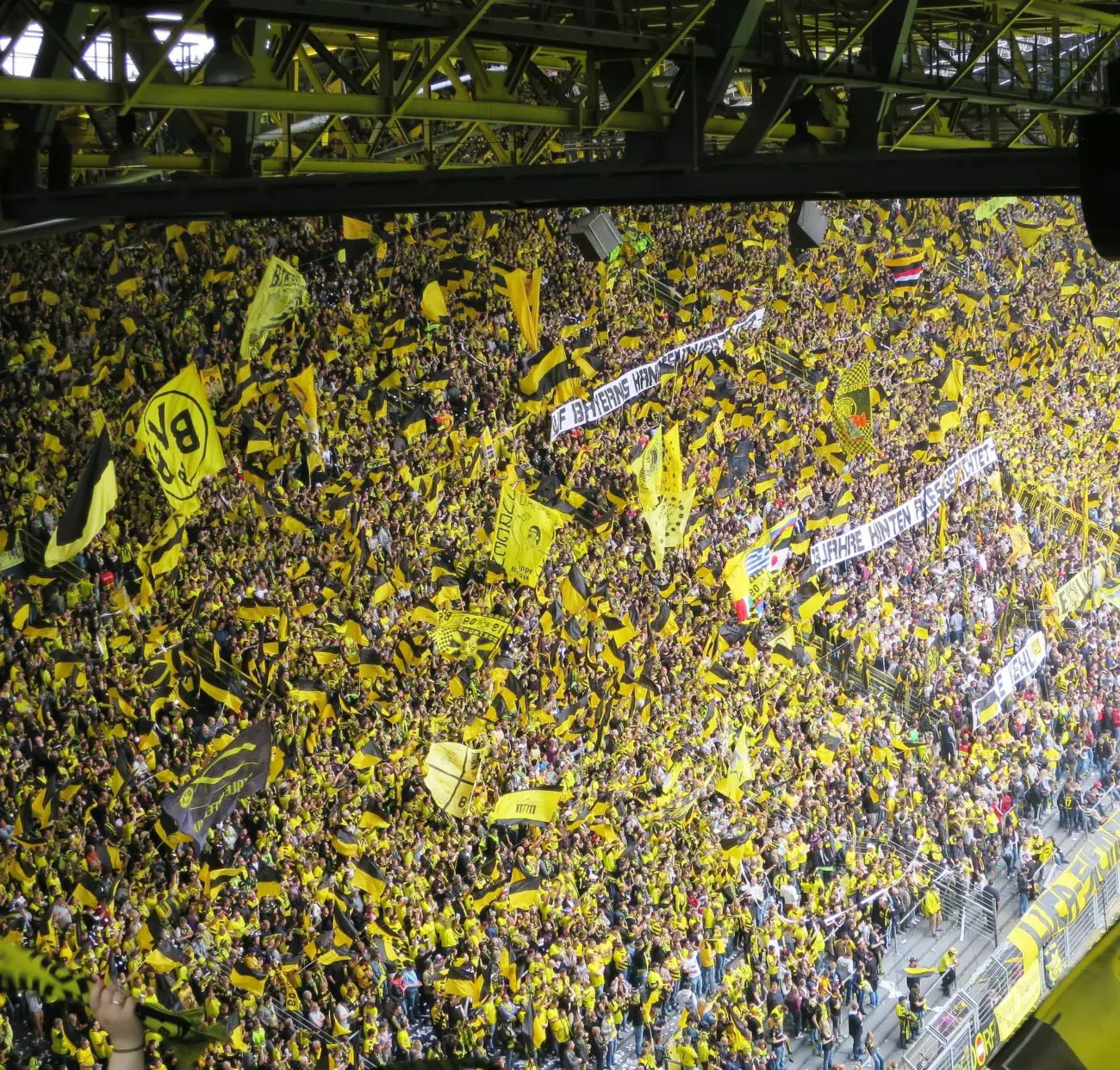 The body - which is made up of fan organisations for clubs in Germany's Bundesliga and claims to represent more than 100,000 fans - pointed to a number of statistics that show the risks involved in sports betting. It said that 500,000 people in Germany are estimated to show "problematic gambling behaviour".
In addition, the group said that surveys from addiction research organisation Sucht Hamburg have shown that the majority of minors have had some kind of experience with gambling.
The body also noted that betting sponsorships in Germany have been on the rise recently, particularly after the country issued its first federal sports betting licences in 2020, and the Fourth State Treaty on Gambling allowed operators to also offer online casino games last year. This week, online operator 888 made its first deal with a Bundesliga club, signing a partnership with RB Leipzig.
Unsere Kurve said it is the responsibility of both lawmakers and football clubs to end links between the sport and the gambling sector.
"We call on politicians to immediately regulate the advertising of sports betting in public spaces more closely and to carry out intensive education and prevention," the group said. "We demand that football associations and clubs refrain from cooperating and agreeing sponsorship deals with sports betting providers."
The group gave football clubs and bodies a deadline of 1 July, 2022, after which it said they should not agree any more new deals with gambling operators.
In addition, it said that for any existing deals, 50% of revenue from the agreement "must be demonstrably invested in state-recognized preventive measures that are independent of the operator".
At the same time, it called for politicians to pass laws not only banning sports betting ads within stadiums, but also prohibiting sportspeople from advertising gambling products.
The body added that working with sports betting operators did not meet the "social responsibility obligations" it would expect a club to live up to.
"We expect football associations and clubs to live up to their social responsibility in all dimensions," it said. "This is not the case with sports betting."
The group called on German football clubs to follow the lead of countries such as Spain, which banned gambling sponsorship in sport, and Italy, which banned gambling advertisements altogether.
The demands from Unsere Kurve follow a proposal from Bremen's Interior Minister Ulrich Mäurer to ban all gambling advertising.
On the TV programme Sport Inside, Mäurer hit out at football clubs for partnering betting companies, saying they were profiting from a sector that is "particularly harmful to society".
In response, operator association the Deutscher Sportwettenverband (DSWV) strongly rejected Maurer's arguments and pointed to the role advertising plays in channelling players to legal options.
"Since there are still many illegal operators active on the German market, advertising for licensed providers is vital," DSWV president Mathias Dahms said. "How else can citizens differentiate between safe and unsafe offers?
Mäurer initially said that he would introduce a resolution to ban gambling ads at the country's Interior Ministers' Conference in December. However, no such resolution made it onto the agenda for the event, which focused primarily on security issues instead.