Two-player game: The underrepresentation of women in esports
Almost half of all people working in the video games ecosystem are female. However coverage of the sector, particularly around esports, focuses almost exclusively on men. Marese O'Hagan examines how a more diverse sector could emerge.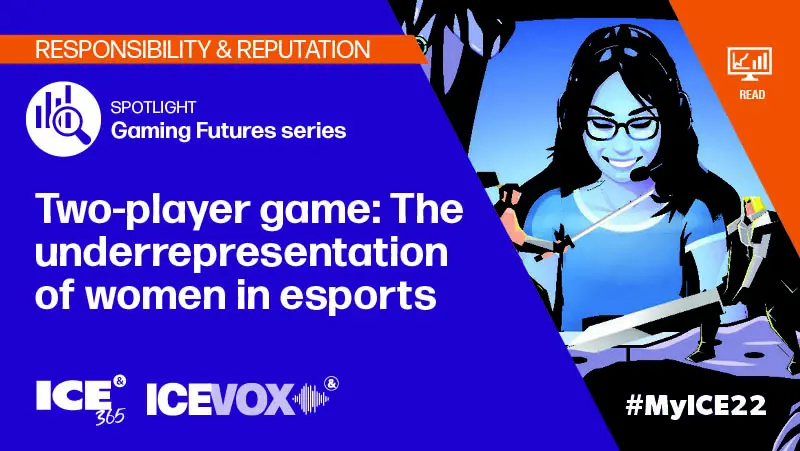 At the lightest form of esports exposure you may see squads of young men wearing sponsor-ridden gear, posing for a team picture with their arms crossed. It's such a familiar image it almost feels like a cliché.
In all the promotional images, men are at the forefront. But behind the scenes, almost half of those involved in esports are women. According to a study commissioned by the Interactive Software Federation of Europe, 47% of people working in Europe's video game industry are female.
"I've seen women at almost every level of esports organisationally," says Ashley Washington, senior product owner (betting) at Bayes Esports.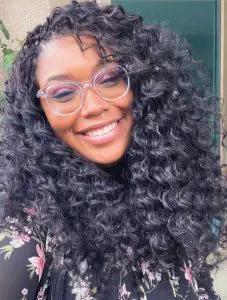 "In esports companies you can definitely find women in sales and development. It's way rarer to find women directing things, founding things, which is a real shame."
Washington blames this refusal to open up to new talent as a factor in women's underrepresentation in the sector.
"On the player level, you don't see many women either, for probably the same things that keep women out of esports in organisational levels," Washington explains. "There is already this tendency in esports companies to favour those who have spent a long time in the industry, or who have a lot more experience."
Cristina Niculae, CEO of streaming specialists Interactive Gaming Group, says some progress has been made to address the gender imbalance, but admits the industry has a way to go.
"Having launched a gaming-focused channel in 2017, we have seen a rapid increase in females in gaming," says Niculae.
"We have seen more female teams this year, following a similar move by Guild, an esports organisation co-owned by David Beckham. We have also seen many women appointed as CEOs this year, like Tricia Sugita at [esports organisation] Flyquest."
"It is encouraging to see a greater representation of women in esports, but I believe more needs to be done for a more inclusive and diverse atmosphere."
Disparity runs deep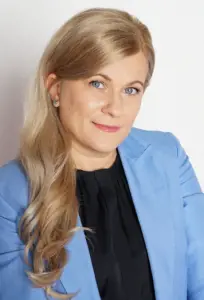 The male-female split comes down to the fact that their experiences in the esports sphere are inherently different. According to lifelong gamer Washington, traditionally video games have always been designed for a male audience. However, she recognises that the complexities around gender also have a say in esports representation.
"There's also a widespread conversation around queerness and queer representation, so I hesitate to say that everything is male oriented just because the characters are going after women," she says. "I get that things are more complicated than that."
"But you can tell that some things are framed for the male gaze, like characters not wearing many clothes. This permeates the entire industry."
According to a 2020 study carried out by the Anti-Defamation League, 41% of women and 37% of LGBT respondents reported experiencing identity-based harassment while playing online multiplayer games.
Niculae highlights the presence of sexism towards female streamers or gamers and its consequences. "Being a female gamer comes with more challenges, like bullying while playing and streaming games," she says.
She suggests that the corporate side of esports, and in particular the power wielded by people in executive positions, has the ability to fight bullying behaviour and sexist harassment towards women.
"It's up to all of us in executive roles to elevate other women and do something about it, with the help of partnerships and sponsorships."
But recent reports from the wider video game world suggest the issue doesn't just lie in esports.
In August employees at game developers Activision Blizzard, which publishes Call of Duty and World of Warcraft, staged a walkout after a lawsuit alleged a "frat boy" culture at the company.
Filed by California's Department of Fair Employment and Housing, the lawsuit detailed a toxic culture of sexist and humiliating behaviour experienced by female employees, including inappropriate comments about their bodies and a lower starting salary than their male counterparts.
It goes even deeper, according to a 2019 study by John T. Holden, Thomas Baker and Marc Edelman. Their report suggested the primary representation of men in video game advertising, and the bonding effect this can create, can forge a discriminatory attitude towards women in the sector.
Encouraging participation
To make the esports industry more hospitable for women, it may not be enough to simply advertise for esports positions. On a player level Niculae sees some progress, in that the challenges female gamers face are being acknowledged and addressed in the media.
"I am hopeful because I am seeing more media coverage of female streamers and players about making a difference in communities and helping women overcome bullying," she says.
"The industry can do more," she adds, however.
Niculae also wants to see an industry where a person's ability is considered first and not their gender.
"There needs to be more inclusion of female teams and even mixed teams," she insists.
"I think the industry should be able to give equal opportunities to players, to more female talent. Choosing the most capable person rather than choosing by gender."
As a hiring manager, Washington supports directly contacting potential employees as opposed to simply putting up a job listing.
"The thing that I've seen to be most successful, as a hiring manager, is almost always direct outreach. It's not enough to just post a listing," says Washington.
"Listings can be written in ways that are not appealing to women. For example, not saying "we love diversity" and then having a picture of all men on your site."
Back and beyond
The esports industry has undergone a number of changes in the last few years, but it is wider factors that suggest hope for the future. For example, there are much greater efforts to make careers in science, technology, engineering and mechanics (STEM) more attractive. These range from global initiatives such as Girls in Tech, which has outposts all over the world, to more localised efforts such as the Isle of Man's Love Tech.
"You see more initiatives in teaching girls to code from a young age or teaching women how to code to change their careers," says Washington. "That's not always specifically pertaining to gaming, maybe just tech in general, but it does translate to an increase in interest in getting into the gaming industry for women."
Niculae maintains that female executive-level input can help to support women in esports. Last year, Forbes' Global Gaming Gender Balance Scorecard reported that 84.4% of the gaming companies studied had men in executive positions. This, she says, must be addressed if progress is to be achieved.
"This will help to make an inclusive environment. This is continuing to happen. Women want to be taken seriously.
"More representation of women in esports competitions, more platforms considering women, and technology reducing aggressive behaviour – women in executive positions can push that agenda forward."