Looming Oakland A's relocation to Las Vegas to provide another boost to family visitation
"What happens here, stays here" ran the famous slogan, but these days what's happening in Vegas is as likely to be sports and entertainment as it is revelry and gambling. As more and more family groups descend on the Strip, Sin City is rapidly becoming Kin City and the arrival of Major League Baseball can only speed that transformation, writes Buck Wargo.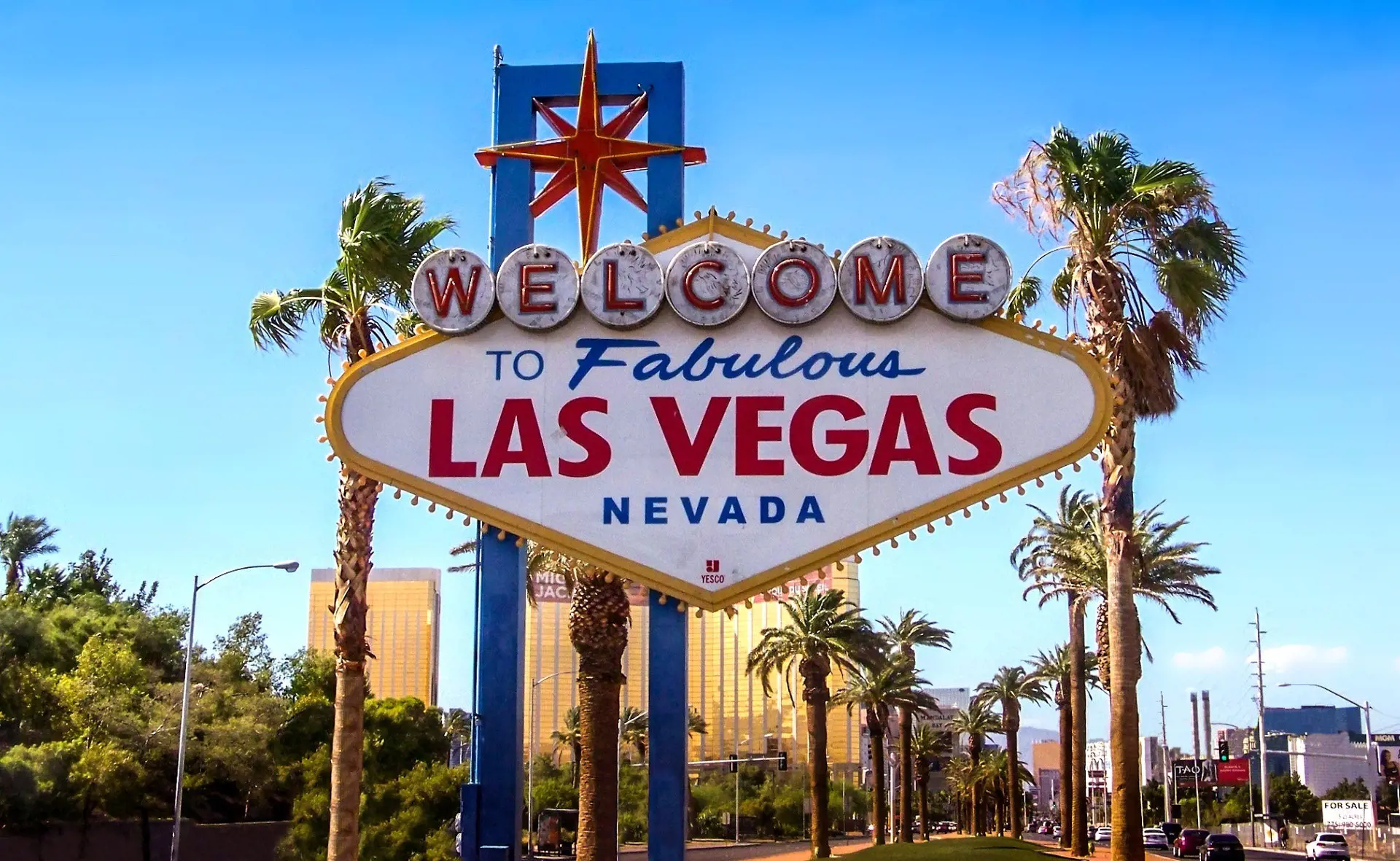 Las Vegas has long been billed as Sin City by visitors touting the city's one-time tagline of "What Happens Here, Stays Here". But thanks to professional sports, families are becoming a bigger part of its visitor pool and will continue to do so with the relocation of a Major League Baseball team to the city.
The latest visitor profile conducted by the Las Vegas Convention and Visitors Authority (LVCVA) shows that more groups with children are visiting Las Vegas than before the Covid-19 pandemic.
In 2019, just 5% of visitors to Vegas were classed as family groups, but that figure jumped to 21% in 2021 when remote work and learning were in place, which allowed families to travel.
The most recent visitor profile survey for 2022 showed a drop back to 15% as kids returned to in-person learning at schools. However, family visitation numbers are still three times higher than they were prior to the pandemic.
The upswing in families visiting Las Vegas in greater numbers also correlates with the unveiling of the $2bn, 65,000-seat Allegiant Stadium, which fully opened to the public in 2021. The home stadium of the NFL's Las Vegas Raiders, it also hosts soccer matches and concerts from the likes of Korean boy band BTS, who performed four sold-out shows to 198,000 punters in 2022. The stadium has also welcomed the NFL's Pro Bowl and major college football games, both of which have brought families to town.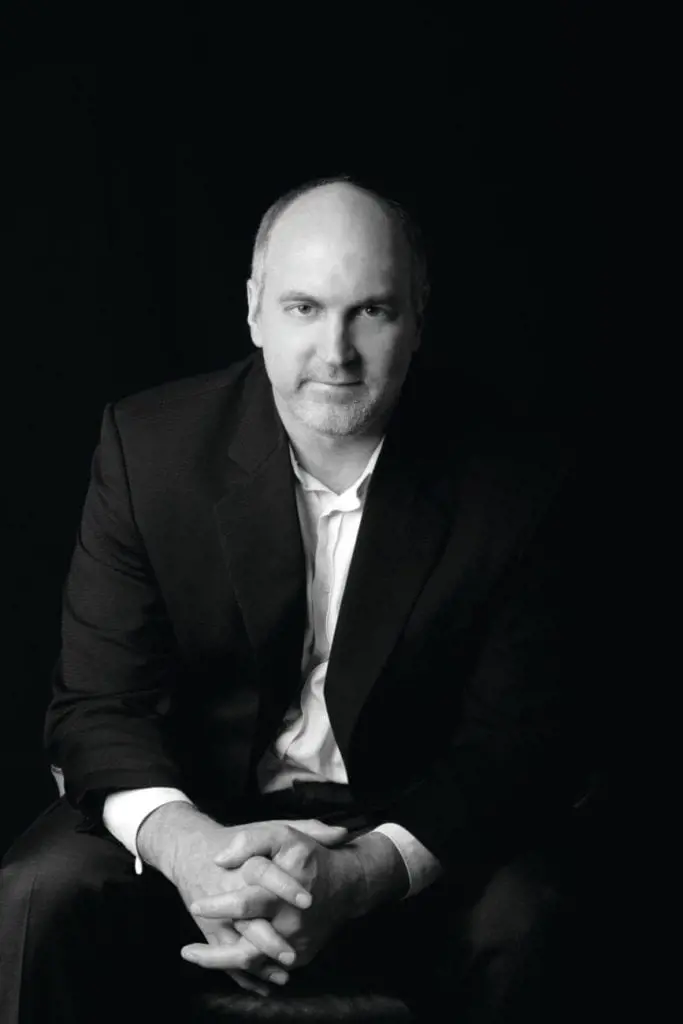 Elsewhere, Las Vegas has built on its emerging basketball credentials this year by hosting NCAA basketball tournament games for the first time with a Final Four on the horizon in 2028. T-Mobile Arena already hosts the Vegas Golden Knights, the successful NHL expansion franchise.
An NBA expansion franchise is considered likely by the end of the decade with plans in the works to build an arena south of the Strip. The NBA Summer League is already an attraction as is NASCAR and starting in November the Strip will host Formula One.
Baseball on the way
Las Vegas is about to build on its family visitation reputation with last week's announcement by the Oakland A's that it plans to build a $1.5bn baseball stadium with a partially retractable roof just west of the Strip – as long as financing approvals are signed off on by Clark County, state lawmakers and Governor Joe Lombardo.
That relocation could come as early as 2025, when they may play in Las Vegas' Minor League Baseball stadium before the new facility is completed in 2027.
The A's stadium would be on the former Wild Wild West casino site. The team has a binding agreement to purchase 49 acres from Red Rock Resorts and an option to buy another eight acres for an undisclosed price.
Red Rock Resorts would still have more than 40 acres for its own potential use.
While American football is the most popular US sport by far, baseball still remains a fan favourite at number two. In addition, the majority of people who attend Major League Baseball games tend to be families with young children, which bodes well for Las Vegas continuing to attract families. A study by Las Vegas research firm Applied Analysis found an A's stadium in the city could attract 400,000 visitors.
Las Vegas has lower-level men's American football, soccer and basketball teams but those aren't considered drivers of family tourism. That could change if the city lands a Major League Soccer franchise, which is a distinct possibility.
Las Vegas tourism officials have already credited the opening of Allegiant Stadium for helping its recovery from the pandemic and getting visitation to 38.2 million in 2021, just below the 42.5 million in 2019.
Allegiant has smashed expectations that 27% of its 1.7 million visitors in 2022 would come from outside the city; instead the percentage has been in the 40s. It was as high as 65-69% for Raiders' games at the end of the 2022 season. That also means more families.
Let us entertain you
A report issued by the US-based Family Destinations Guide said Las Vegas ranked number two in the nation for family vacation spots, just behind Miami. The report cited Las Vegas' attractions, but also pointed out that the city has cheaper hotels than Miami.
Alongside its many casinos, Las Vegas also has a large number of parks and recreational grounds, the study noted in citing its 29.87 family attractions per 100,000 people.
"There's plenty of shows and entertainment for children including Excalibur's Tournament of Kings and the Adventuredome at Circus Circus," it remarked. "For those with a sweet tooth, Hershey's Chocolate World and M&M's World also call Las Vegas home."
Adventuredome is an indoor amusement park that offers rides, carnival games, circus acts and other attractions.
Area15, a Las Vegas attraction near the Strip, opened in 2020 and has already proven popular with a younger audience, drawn in by its experiential attractions. Its popularity will only grow once Universal Parks & Resorts, which operates Universal theme parks in Los Angeles and Orlando, opens its mooted "horror experience" at Area15, something that's sure to attract visiting families.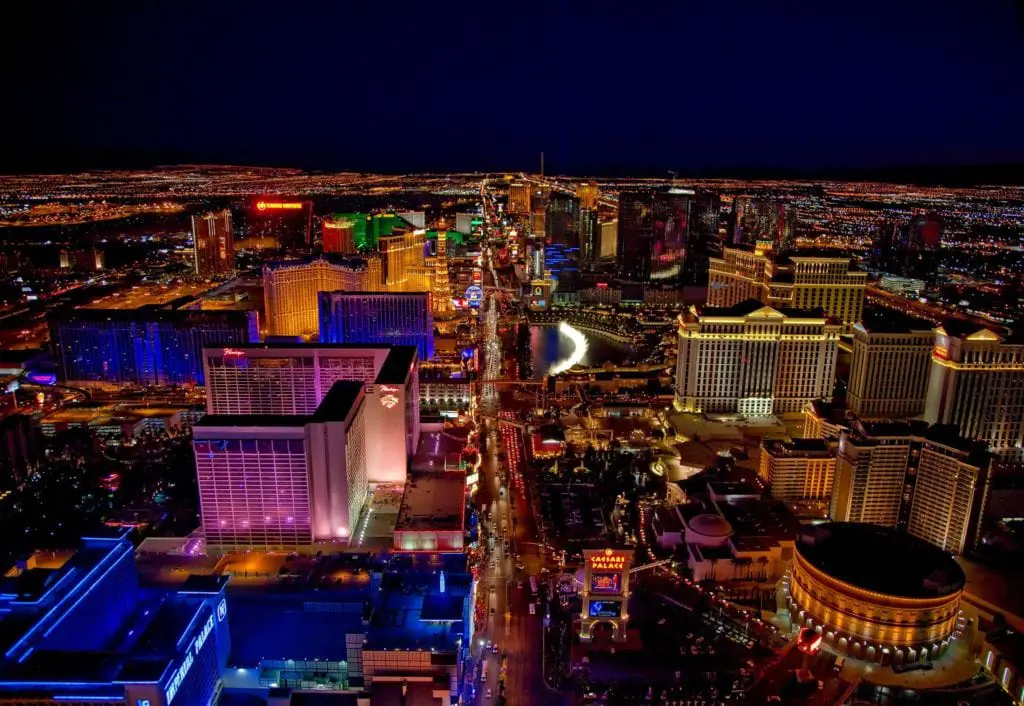 Las Vegas went through a phase in the 1990s in which themed-casino resorts included attractions for kids and families before developers concentrated on a more adult theme.
One such resort was the MGM Grand Adventures Theme Park, which opened in 1993 and closed in 2000. It was built to provide entertainment for kids.
The city's properties backed off that concept with the introduction in 2003 by the LVCVA's "What Happens Here, Stays Here" adult freedom marketing campaign that has since been discontinued. Now with the A's announcement, baseball with its 81 games will build on the growing sports landscape for Las Vegas that has now been branded by the LVCVA as the "Sports and Entertainment Capital of the World" and "Greatest Arena on Earth".
For families, there's still plenty of other activities for kids besides sports. Las Vegas has the Shark Reef Aquarium at Mandalay Bay and Marvel's Avengers exhibit at Treasure Island.
Downtown Las Vegas is very kid-friendly in terms of the activities on offer. There's the Downtown Container Park, which has outdoor movies and activities like a treehouse and playzone. The Fremont Street Experience has a zipline. There's Springs Preserve with its nature exhibits, the Discovery Children's Museum, the Neon Museum, the Las Vegas Natural History Museum and Toy Shack store with vintage toys.
In addition, more casinos, including Resorts World Las Vegas, which opened in June 2021, have pools built specifically for kids and families. The Golden Nugget in downtown Las Vegas has its Tank Pool where kids slide into it by passing through an aquarium filled with sharks. Circus Circus has a splash zone and pool with a 50-foot slide tower.
Spending boost
LVCVA CEO Steve Hill acknowledges that Las Vegas has become more of a family destination as its survey shows, and there are more activities for them such as Area15. Sport, however, is playing a big part in luring families to the destination.
"Just being able to come to Las Vegas and seeing your home team play or your favourite soccer player from Mexico or the UK – all of those things are now available here on a very regular basis," Hill says.
"If you want to see BTS or Taylor Swift, that's going to bring a family audience. Vegas' menu of possibilities out there is really attractive to virtually everybody."
Sports and events at Allegiant and the families it brings to town are making an impact on the bottom line for casinos. A new report from the LVCVA shows that, driven by sports and entertainment, Las Vegas visitors spent 33% more in 2022 than in 2019 prior to the pandemic.
The average Las Vegas visitor spent a record $1,156 to boost visitor spending to an all-time high of $44.9bn, despite the city still falling 3.7 million visitors short of 2019 levels prior to the pandemic. The average $1,156 spent per visitor in 2022 is 33.3% higher than the $867 per head in 2019.
Corey Padveen, a partner with t2 Marketing International, who has been tracking the city's family trend, says with baseball being a sport that runs from April through to September, Las Vegas now has a year-round attraction of sports teams to bring in visitors. Baseball – with its 81 home games – typically has teams play three-game or four-game series versus their opponents or two games on a few occasions.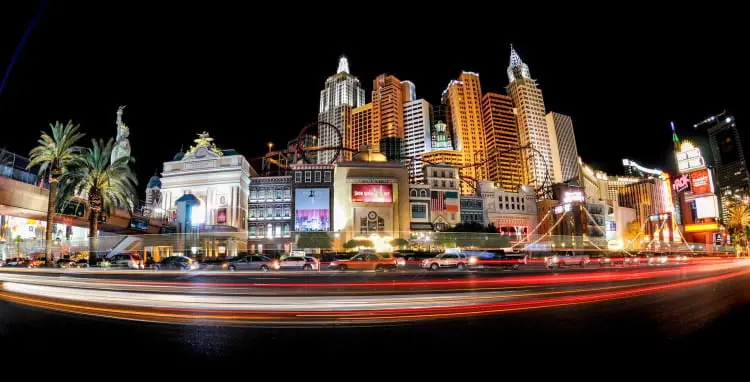 "Football season is only a handful of games a year for people to come and hockey is only part of the year, but nobody is coming to Vegas on a Tuesday [for a hockey game]," Padveen says. "I think baseball is a huge opportunity to start driving a heavier draw for families."
"People do take these annual trips to go to a [weekend] football game. For baseball, which has lower costs to attend games than football, if you are a fan in California or Arizona, why not make a trip out of it and bring the family too. It's another notch in Vegas' growing belt of reasons to make a case for visiting the city. You can centre it around baseball and enjoy a lot more of what's going on."
Padveen notes the economic impact of having another sports team will be huge because 12 months a year will be covered.
"The potential for families and non-gaming revenue is another feather in the cap for the city and great news for Vegas," he says. "If they have matinee games, you can make an afternoon out of it and spend your night in the city."
Padveen worked on a previous study focusing on what could drive family attractions beyond gambling and suggests Las Vegas can be a family destination much like Times Square. He says they didn't focus on the topic at the time because Las Vegas lacked sports teams, but it's now a huge draw, especially for visitors.
"There will be secondary components – additional non-gambling activities for families – that come out of that," he explains. "You can spend a full day in the city now and not step foot in a casino and find yourself with plenty to do."
Magnet for families
According to Oliver Lovat, CEO of the Denstone Group, anything that encourages tourists to come to Las Vegas for the first time or make that extra trip is good.
"The concept of the importance of families coming to Las Vegas has gotten scant historical attention when the MGM Grand, Treasure Island and Luxor opened in the early-to-mid-1990s," Lovat says. "Those three properties helped spur visitation increases to Las Vegas in its history and there's clearly something to do with the family market."
The percentage of rooms geared towards families hasn't changed over the years and when resorts are looking for new attractions and experiences going forward, they have to decide whether they want to focus on families or ignore them, Lovat says.
"People are bringing their families, whether it's sports, attractions, entertainment or music [concerts and festivals]. When the Sphere [entertainment venue] opens later this year, to see their favourite artist in the best location in the world, plenty of people are going to come."
Families want to do experiences together and going on vacation to Las Vegas for baseball and other attractions will continue to grow, according to Lovat.
"Las Vegas for a long time had a perception that it was an adult market, but the evidence is people are bringing their families," he says. "Families have dinner. Families stay in rooms, and families have money."
"We have 150,000 hotel rooms in this market. We cater to everyone whether it's a nightclub, roulette table or a family-friendly attraction. The market is big enough and robust enough to support all segments coming here."
Brendan Bussmann, casino consultant and managing partner with B Global Advisors, says Las Vegas continues to diversify its product offerings and add assets and that a baseball stadium will complement what Allegiant Stadium has already done.
"It's one of the only places on the planet where you can have everything for everyone," he says. "I have said since I moved to Las Vegas in 2004 the two professional sports that will work the best in Vegas are the NFL and Major League Baseball."
According to Bussmann, the resort efforts to lure families to Las Vegas in the 1990s shouldn't be a barometer for today. The resort industry has learned from what works and what doesn't.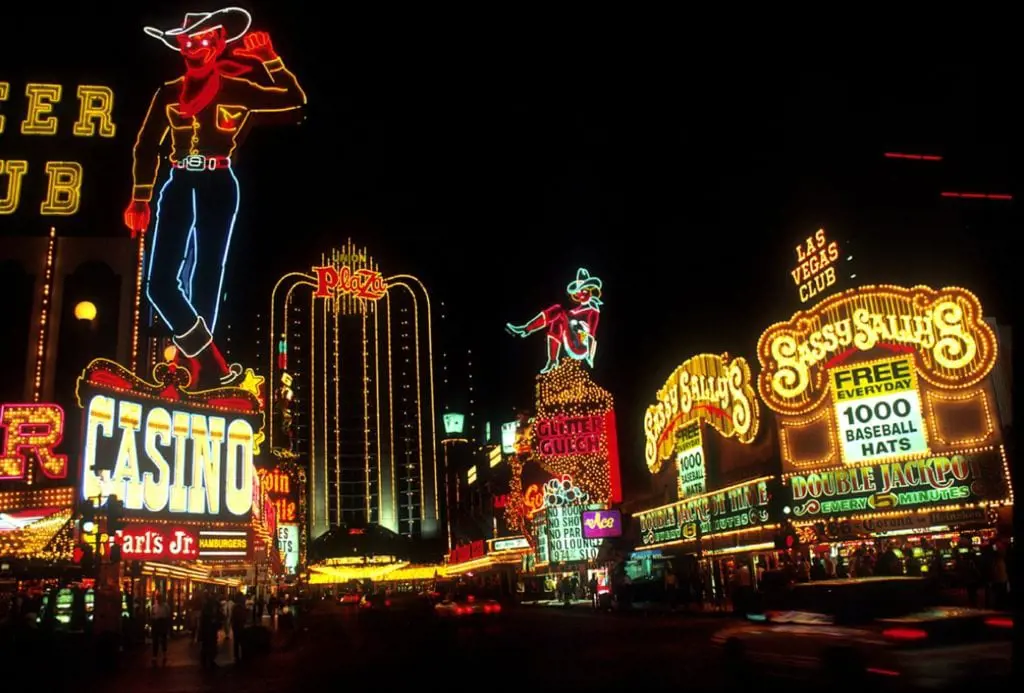 "It's not a comparison between the 1990s and today," he says. "There is nothing wrong with a family coming in to watch the Yankees and A's play, and there's plenty of other things for them to do from shopping to other forms of entertainment to sitting at the pool. You don't have the amusement parks like you did other than the Adventuredome, but you still have a good base of amenities."
As for those who complain they want Las Vegas to maintain its Sin City brand and not have to run into the city while visiting, Bussmann notes the resorts are large and have enough space for everybody.
"There's even properties today that allow only those 21 and older," he says.
Josh Swissman, founder of The Strategy Organization, reckons baseball is that classic American sport that brings fathers and sons and whole families out to the game. "Because there are so many more games in baseball, it's easier to get them to come to Las Vegas and that will be great for the city's tourism," he says.
"I don't think you will see any theme parks anytime soon. We've seen that movie historically in Las Vegas, but it is a more family-forward activity with the baseball team coming for sure."