Talent market update: product management
Pentasia's Darren Kirby provides some key insights on recruitment from Q1 2019, including salary trends and other key factors that can help attract new hires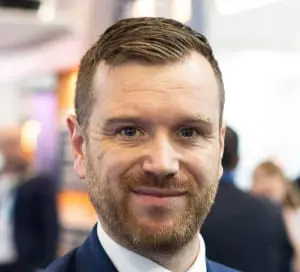 Pentasia's Darren Kirby provides some key insights on recruitment from Q1 2019, including salary trends and other key factors that can help attract new hires.
They're the 'team unifiers', the 'vision deliverers', the 'no-stone-unturned-ers'. Product managers turn future plans into reality and are therefore critical to the igaming industry's evolution.
Recruiting product managers has long been a key priority for igaming businesses of all kinds, but restructuring, consolidation and the overall growth of the sector has piled new pressure on product management.
The US sports boom has created product management opportunities far beyond the States, with global players and even smaller igaming businesses actively investing in products for this emerging market over recent months.
Product managers are often the first key hires to be sought, as business leaders look for reliable PMs to develop and put plans into action.
Demand has remained critically high for experienced product managers in igaming over the last six to nine months. The competition for what was already a limited talent supply is being further exacerbated by out-of-sector hiring by other industries.
Money talks At the mid-level – £45,000 - £75,000 pa – clients are expecting relevant industry experience, technical ability, leadership skills and exposure to the agile methodology. However, achieving all this within budget is becoming increasingly difficult.
Experience and proven success in a product management role carries a high value, as these are sought after skills that can transform a business's performance.
Candidates with proven experience are certainly taking advantage of market conditions, and we've seen numerous examples of significant salary increases – around 25-35% – being offered by new employers.
But even when clients are prepared to increase their budget in response to market conditions, they often find themselves with a new problem – they now need to review other team members' remuneration to achieve parity.
Costly as it may be, valuing loyalty in this way can pay dividends in a high demand climate, and if you don't underpaid staff are likely to find better offers elsewhere.
Other factors Aside from salary, investment in product is one of the key factors that leads product managers to consider new roles. To be part of a business that is truly investing in their sportsbook, casino or gaming product is what every ambitious product manager wants.
Location is another factor that significantly impacts on the availability of talent. London certainly offers good talent supply, but it is a mature market with less movement. Dublin's prosperous tech sector puts product skills in even higher demand, and Malta's ever growing list of employers has added pressure there too.
Conversely, the biggest turn-offs for new hires are stagnation, oppressive processes and company cultures that limit innovation.
Due to the competitive market, talent from outside the industry is increasingly appealing to igaming clients. In addition to widening the talent pool, the effect of bringing new ideas and fresh approaches to the table has its benefits.
Of particular interest may be those with community management experience, with igaming operators increasingly looking to engage with their customers in new ways with social platforms.
The current industry trends have led to a busy and energised talent market. As product management is set to remain a key skill in igaming for the foreseeable future, the current challenges are likely to continue.
Darren Kirby is a specialist product management recruitment consultant for Pentasia