iGB-Pentasia Salary Survey 2019: Part 1
Now in its second year with three years of benchmarking data, the 2019 iGaming Business Salary Survey, compiled in partnership with Pentasia Recruitment, provides the most comprehensive insight into recruitment trends in the sector. Pentasia managing director Alastair Cleland introduces this year's edition with an overview of the headline trends in the year to June 2019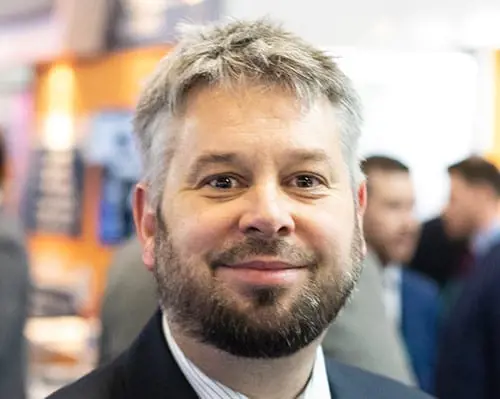 Now in its second year with three years of benchmarking data, the 2019 iGaming Business Salary Survey, compiled in partnership with Pentasia Recruitment, provides the most comprehensive insight into recruitment trends in the sector. In Part 1, Pentasia managing director Alastair Cleland (left) introduces this year's edition with an overview of the headline trends in the year to June 2019
The headline figure for this year's iGB-Pentasia salary survey is an overall average salary growth of 8.5% year-on-year, an indicator of both increased investment in igaming professionals worldwide and heightened competition for a limited talent pool.
This increase provides compelling evidence of the value of the talent within igaming, as well as the current buoyancy of the sector and the anticipated future success of the industry worldwide.
Post-PASPA, demand for strong candidates to fill new roles in the US has certainly had a significant impact on this overall uplift. However, it is worth noting that even without the American influence, the trend would still be strongly upwards.
Product and commercial roles have seen the biggest year-on-year boost, of 20-25%. This reflects the high level of investment in new product tech, emerging markets and business units.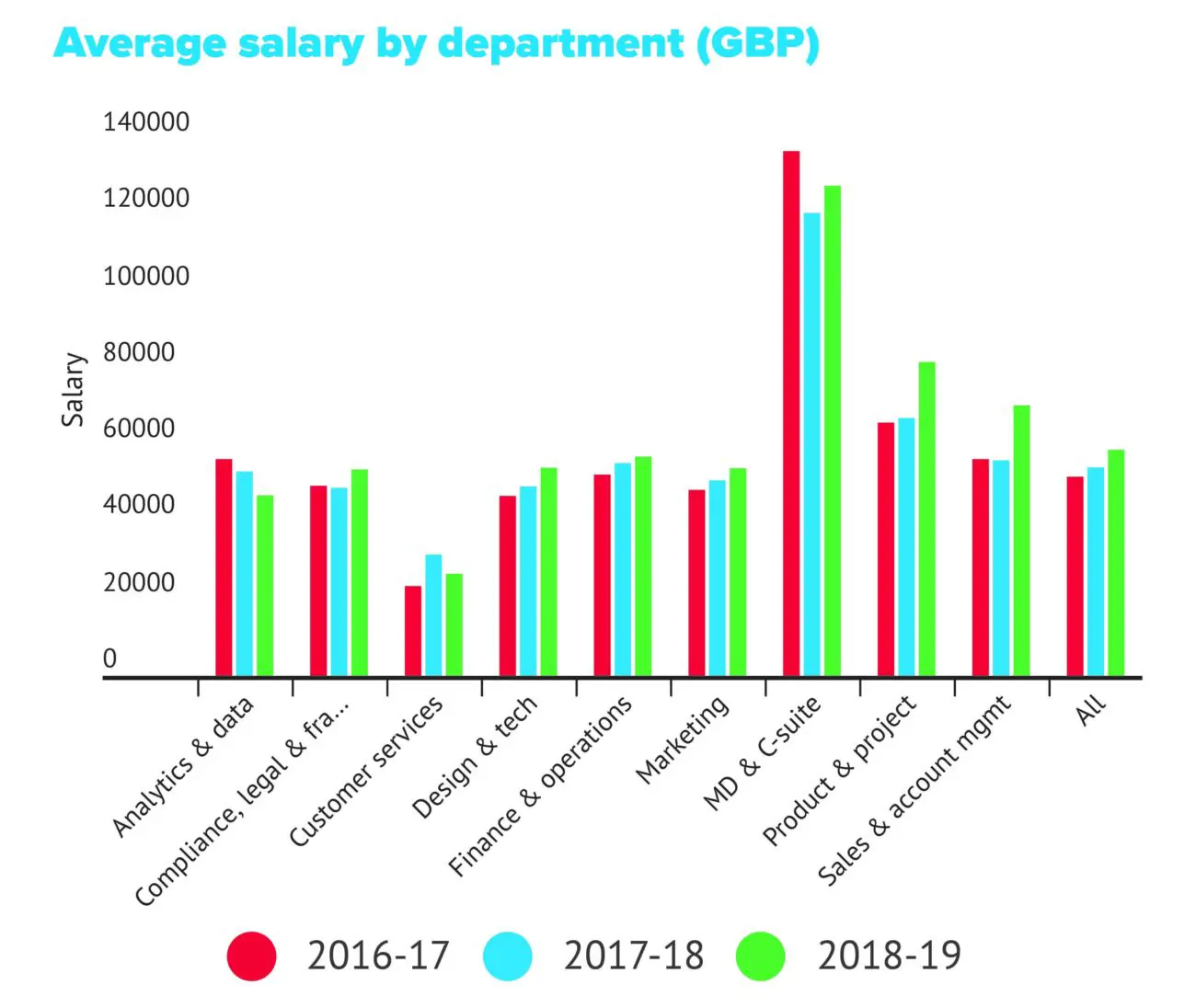 Even where the data shows a year-on-year fall – such as in customer services and data – this is largely explained by a greater volume of roles at the lower end of the scale.
High demand, high salaries Data in particular is one of the fastest-growing, highest-demand departments in the industry, seeing some of the highest headcount growth at entry-level and notable uplift in mid-level and senior salary packages.
Salaries in compliance are also rising above standard wage inflation – unsurprising, perhaps, when you consider the ever-increasing value of legal expertise in a time of regulatory change and the emergence of new markets.
In tech, meanwhile, demand still significantly outstrips supply and this continues to present serious challenges for employers.
At the top of the scale, C-Level executives in igaming companies worldwide can expect packages ranging from £100,000 to £250,000 (or equivalent currency) and in the US to $500,000 and above. This survey primarily focuses on roles below this level, though certainly leadership talent is well rewarded.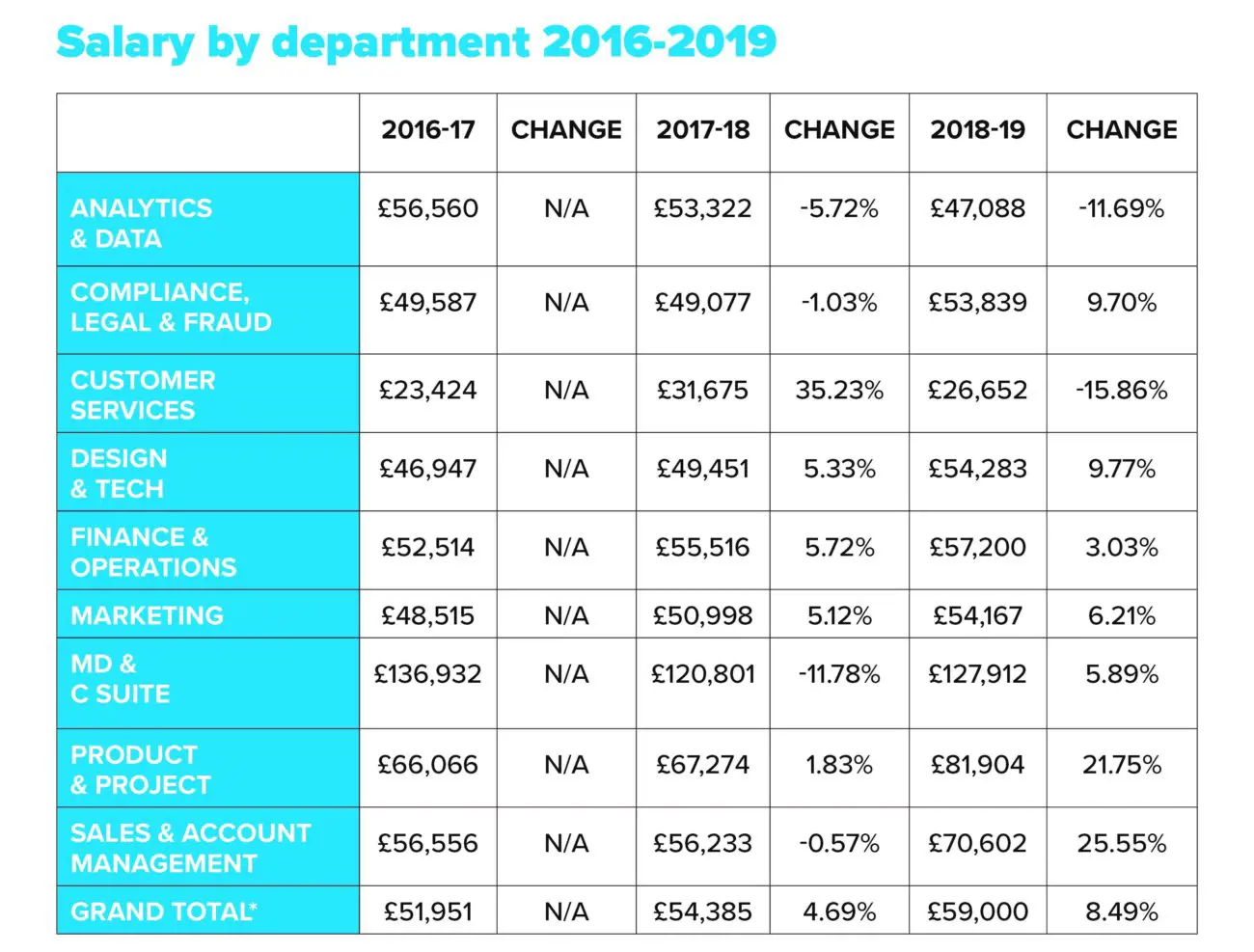 Challenges and 2020 outlook It is clear that companies in the sector are feeling the pressure to fund this increase in wages at all levels. Increases are not always palatable or affordable, however, the reality of today's highly competitive talent market certainly requires a tactical approach.
Candidates' 'wants' and 'needs' are shifting, too; remote work and flexible hours are high priority for many, while holiday allowance is becoming an ever-more important factor.
Overall, our workforce has become more transient. It's now far more common – and accepted – to switch regularly from role to role.
M&A activity will have a big impact on the industry in 2020. People displaced by mergers will offer some attractive hiring potential – but their experience will, clearly, come at a cost.
In Part 2, Pentasia's regional experts provide detailed analysis of the trends and drivers of salaries in their respective territories *Data based on placements in periods July 2018-June 2019, July 2017-June 2018 and July 2016-June 2017 inclusive. Analysis and collation by Will Sawney and Jessica Van Den Bosch