Building Africa's leading gaming business
Having weathered the Covid-19 pandemic, South Africa's National Lottery operator Ithuba is turning its attention to the future. Chief executive Charmaine Mabuza discusses its investment in technology, expansion plans, and the importance of giving back.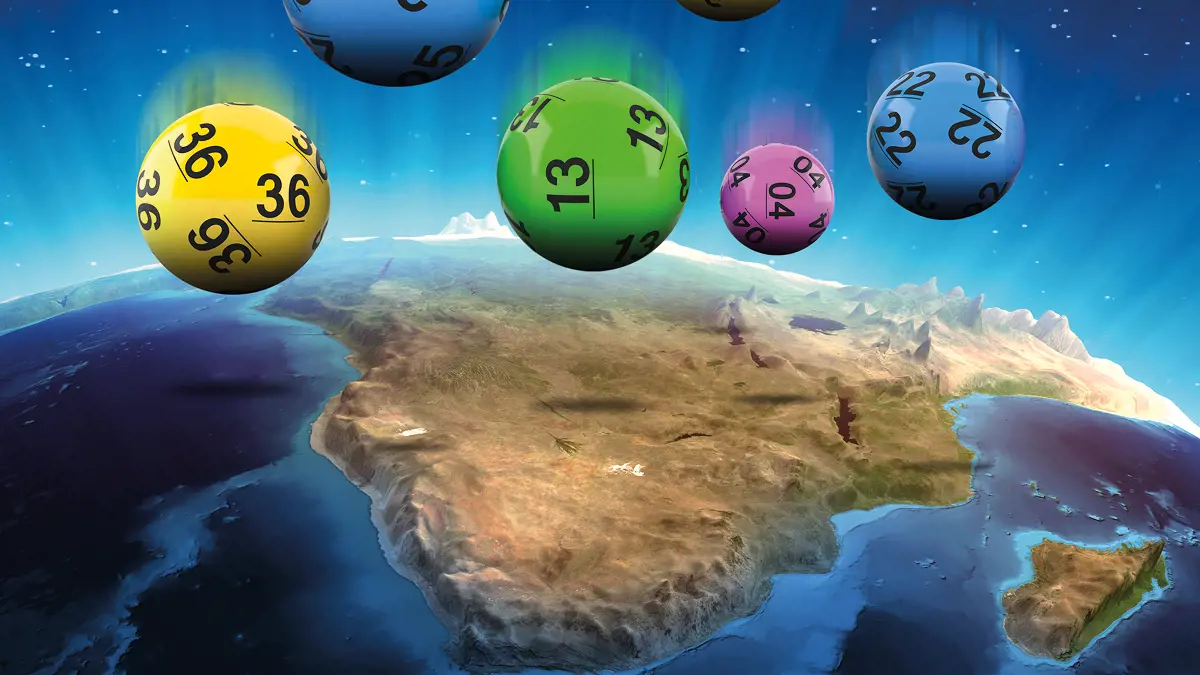 Lotteries were one of the few verticals to get through the pandemic relatively unscathed. They were not hit by sporting events being postponed or cancelled, they did not have to shut their doors to customers and they did not have to deal with the increased regulatory scrutiny faced by igaming brands.
In South Africa, National Lottery operator Ithuba faced a particularly stringent lockdown, which went as far as to limit the sale of certain products. Yet in a market where retail remains dominant, chief executive Charmaine Mabuza says the business still managed to exceed her expectations.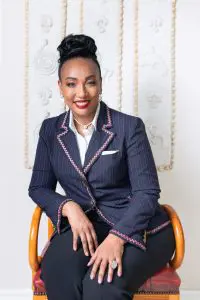 "I really thought it could have been worse. You've never tested your plans for a disaster recovery period until the disaster really happens, and I think the plans we put in place were able to sustain us during the pandemic. We're very proud of our track record."
Online designs
Key to Ithuba's ability to weather the Covid storm was its online investment. The South Africa National Lottery Commission reported that 42,000 players signed up to Ithuba's online platform at the onset of lockdown.
In Mabuza's eyes, it was simple: "People wanted a more convenient way to play. This pandemic actually forced people to explore these platforms."
Simply going online was not enough, however. It was how Ithuba used its online offering that ensured it could reach players under lockdown.
"We are one of the only lotteries in the world, if not the only one, to have partnered with banks," Mabuza explains. "When you are doing your normal banking activities you can opt to purchase a lottery ticket using the banking platform.
"Everyone in this day and age has a banking account, meaning that without having to leave their banking platform, they can purchase lottery products."
It all centres on Ithuba's philosophy that the lottery should be available to players, anytime, anywhere. Focus is now on expanding its reach; that ease of access is the key innovation driving growth, she says.
"If you have access to clients buying whatever other products, we can put in place a business solution which makes sure we've got access to that customer base," Mabuza explains. "We've put a lot of emphasis on that on our side, which has contributed largely to our sales growth during this difficult time.
"Remember we've also had a recession, and many businesses have seen a decline in their forecasts, when we've been able to grow time and time again, breaking our own sales record and the industry sales records over the last six years, because we innovate."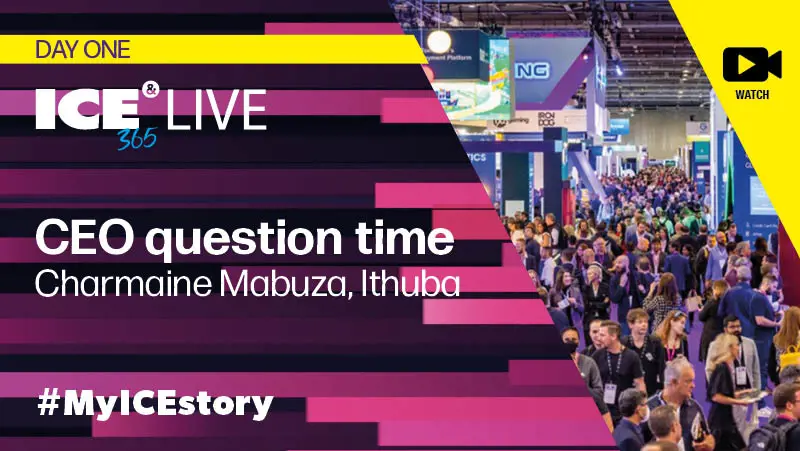 Technology is the catalyst
The investment in technology will continue, Mabuza says.
"We believe technology is a big enabler. If your technology does not allow you to achieve your strategic goals it's waste of time and energy. Technology must be a catalyst for us.
"It is therefore very important that our technology is easy to integrate, it's simple, it's cost effective, it's not outdated. It must be a simple process that is universal, that works with any other business."
The goal is to be able to provide a set of standard APIs to integrate with partners such as banks and retailers, and ultimately to make Ithuba's solutions "a simple, universal language". With the online offering in place, focus will now turn to updating its retail offering.
As part of this technology focus, it is working to migrate to a solution provided by another subsidiary of Ithuba's parent company Zamani Group, World Lottery Association (WLA) member Paytronix. This is being challenged in the South African courts by the National Lottery Commission, but Mabuza is unequivocal as to why the shift is necessary.
"The technology should support our communities, also understand our culture, and also support our business without any conflict in terms of our strategic input," she says. "It must be simple and straightforward.
"And it is in that spirit, not only from a licence requirement, that we must support our local communities and localities.
"We're not just being responsive; we want to build a team, and to do this we need to be the total focus internally as a business. For us that is the important thing."
United front
That focus on building for the long-term, both in terms of employees and as a business, is a key driver of Mabuza's ethos. This, after all, has seen Zamani Group evolve into a conglomerate that spans lottery operations (Ithuba), technology (Paytronix), gaming (Zamani Gaming), sports betting (Zamani Bets), private equity (Zamani Capital) and related services (Zamani Marketing and Management).
Coming from a private equity mindset, Mabuza explains, means being on top of your game.
"You've got to become a specialist in the partners you choose, and the sectors you choose to invest in," she says. "You've got to become an expert, or an industry leader, in what you do.
"Importantly, you have to build great support and teams, and bring them along with you as your business grows from one level to the next."
Many employees within the Zamani Group have been with the company for more than a decade. "They understand the business, and we keep growing together as a team," Mabuza continues. "They share the same vision of creating an environment that is challenging, positive, and gives them time and space to contribute towards achieving our goals.
"The teams we've built are so resilient and so dedicated, and they have been a massive contributing factor."
That close working relationship, and knowledge of their markets also helps manage growth. Being able to know when a business has capacity to pursue a new opportunity, or to turn one down is important, just as much as it is to be able to acknowledge what has been missed.
"I think that has been the biggest lesson for us all," Mabuza says. "It's not a case of taking on everything and anything. There must be reasons as to what fits into your strategic growth and why."
Winning the lottery
One of the biggest bets Zamani Group has taken was to form Ithuba and bid successfully for the South African National Lottery contract. As Mabuza points out, Zamani looks at specialised businesses. "We don't just take on anything that can be easily copied or done," she says.
Based on the capital and expertise required, Zamani's team thought that not only did it fit the profile, but it had a chance of winning.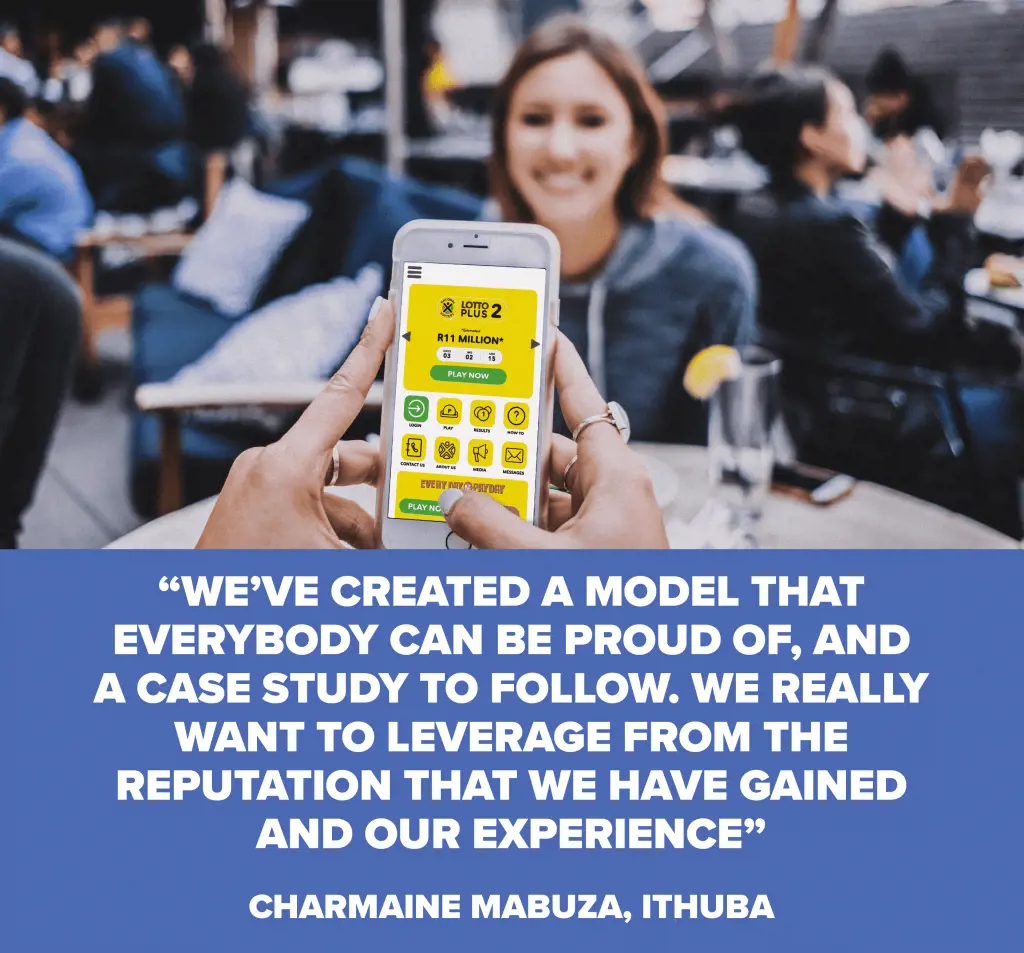 "We knew our management team has got the capacity to undertake complex projects like the lottery," Mabuza explains. "So we said, 'Okay, let's give it a go'.
"We knew we could choose good partners and our reputation speaks for itself. So we took the opportunity and carved out a niche market for ourselves. And obviously, it's been very successful.
Overall, I'm satisfied with how we have stuck to our roadmap, how we've achieved what we set out to achieve this during this licence period."
Ithuba, of course, has no intention of giving up the lottery contract. Instead it is now looking further afield. Mabuza believes it can replicate what it has done in other territories, and admits it has already been approached by certain jurisdictions.
"We are in demand as we have created a reputation, and we want to leverage it," she explains. "The skills and the operational efficiencies that we've deployed have really worked and can be replicated elsewhere.
"We understand the African culture, the landscapes and what works in certain jurisdictions, as we spend a lot of time developing an understanding of players' psyches. [This means we can] propose very relatable products, games and solutions for new markets."
The focus will be growth in Africa, or even further afield. She points out that the lottery is 20% owned by the South African government, which coupled with Zamani Group's shareholders makes it a national success story.
"We've created a model that everybody can be proud of, and a case study to follow. We really want to leverage from the reputation that we have gained and our experience."
Paying it forward
This ongoing expansion gives Mabuza the means to give back. She and her husband Eric Mabuza support a host of good causes, in addition to those that benefit from lottery funding, with a particular focus on helping women further themselves, through education or business.
"I come from the very communities that I support," she explains. "I know what it feels like if somebody opens a door, and you manage to run through. Often you just need somebody opening that gap and giving you that chance to be able to walk or run – I really believe in that philosophy.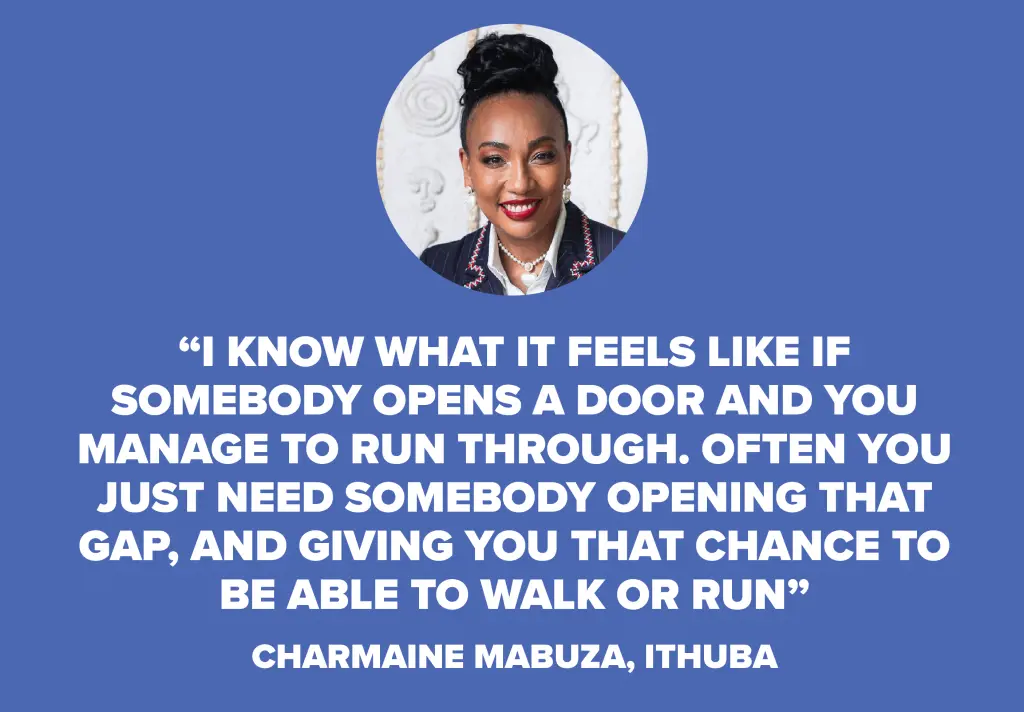 "Being a woman myself, I understand the difficulties of breaking out and multitasking, and especially for those in an African environment, it's even harder."
Long before Ithuba was formed, the Mabuzas provided bursaries to students, ensuring people have access to education. "We knew what it felt like to have a student loan when you didn't even have money to register," she says. "It became a personal mission for us to aid as many students or individuals that we can, even with our own personal funding."
She is keen to stress that this goes beyond financial support, to mentoring young women and men, which has led to a partnership with the University of Johannesburg to teach women business fundamentals. This has been recognised by the Vision 2030 Awards, and by Forbes, which awarded Mabuza the social impact award at its Forbes Women Africa summit in 2020.
She admits that being able to help people avoid the difficulties she has faced, whether that's raising funds, selling a product or balancing work commitments with raising a family, is highly fulfilling. But just as she feels about business, she's not quite satisfied.
"I feel good about it. But I could do more. I wish I had more to give. Because the need is never fulfilled."
This representation, Mabuza continues, will only become more important to the business' growth. Ithuba has a management team of which 60% is female, far outstripping the industry average of 20%.
A narrow field of influence and experience, she explains, affects all aspects of a business. In boardrooms, issues affecting society – even maternity leave – often don't get discussed. But in South Africa, women make up more than 51% of the population, and therefore have a massive influence on products, how they are brought to market, and where consumers spend.
"Our players are more and more wanting what they see as important, and to see whether your brand represents that," she adds. "The more you do that, the more you endear yourself to your players and your customers."
And it's through this prism that Mabuza plans to grow Ithuba. There are plans to expand significantly, without ever losing sight of the core lottery ethos of giving back. As long as a business doesn't lose the "essence" of why it was formed, she argues, there's no limit to how far a lottery can expand, whether that's in terms of geography or the products it offers. In her view, lotteries shouldn't be restricted to draw-based games, while other products such as casinos could be used for society's benefit.
"The key thing is that lotteries cannot miss their core function," she says. "It is always about raising money for good causes, and you can still achieve this as a private company, even if you drive your growth in different verticals."