Personalisation and education: are online operators missing a trick?
SlotGuru's new personalisation-responsible gaming app is doing well in land-based casino but not so much in online, Joanne Christie finds out why.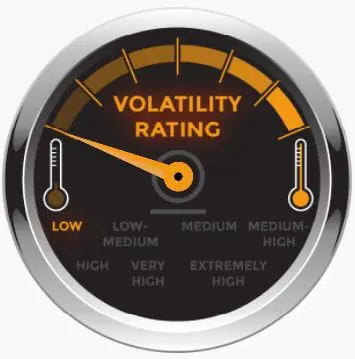 SlotGuru, a new app that straddles the common ground between personalisation and responsible gaming has been gaining traction among the land-based casino community. But so far, online operators are hanging back. Joanne Christie speaks to the brains behind SlotGuru to find out why.
Personalisation has been one of the big buzzwords in the igaming industry in recent years. Operators are constantly mining their data to come up with new ways of tailoring offerings to help increase the odds they'll get it just right for individual punters and that they'll be convinced to place not only a first bet, but also future bets as well. At the same time, regulators have been asking why some of the sophisticated data analysis isn't being used to further the responsible gaming agenda. Now a new app has been designed to bridge the two areas of focus, but somewhat surprisingly, thus far it has been land-based rather than online operators which have spotted its potential.
SlotGuru is the brainchild of Sonny Waheed and Stuart Armstrong, two former IGT executives who saw a gap in the market for something that helps new players decide which slot game is most appropriate for them. "If you look at the plethora of games that you have available to you, how do you know which game to play? That's the big challenge and the reality is that all games are not equal. You have games that are designed for time-on-device players, entertainment players, gamblers, super gamblers, that whole risk profile is there," says Armstrong. "Casinos spend money buying games that appeal to all different type of player profiles. But nowhere in the mix does anybody tell the player 'this game is designed for this type of player, this game will give you this type of experience'," he adds. The basic idea is that a player types in the name of the slot game they are thinking about playing and the app gives them a profile of that game and helps them decide whether or not it is right for them.
Central to the profile is a speedometer that tells players the volatility of a game, ranging from ultra low to very high. It also informs them about the game style, mechanics and bonus type, with added community features such as reviews and ratings. So far, SlotGuru holds information on 2,700 games, including online titles, and is regularly updated as new ones are launched.
Promising start It was first launched in Aspers Casino in January and earlier this month the European Casino Association announced it had entered into a partnership with the app provider, with ECA chair Per Jaldung saying "the product was very well received by our members during a presentation at the recent ECA summer meeting at Resort & Casino Maestral".
Armstrong says it is expecting to make announcements in the next six to eight weeks regarding launches into other European casinos, and that the company is in talks with three to four new partners, all of which are land-based.
In part, the land-based focus comes from SlotGuru itself, Armstrong concedes, and with proven results in a land-based environment — for example, research by Aspers found that during its trial 84% of users said the information was "useful and informative" and 79% asked that it continued to be available — it's no doubt an easier sell to bricks and mortar operators.
But there has also been some reluctance from online providers, he adds. "The online customers we have spoken to want it but they want it embedded in their platform. They are very scared of people moving to other screens and moving away from the environment, which I think is understandable," he says.
"But the point we make here is that this is about putting the player front and centre and if you start treating your players with a degree of respect they will come back to you. Handcuffing them to a platform is not respect."
Players access the app via a download code, which is provided by the operator, which pays SlotGuru each time it gives out a code. The reluctance of online operators is therefore perhaps justified – it's a lot easier for a player to use one site to get the app but then play with another than it is in the land-based environment.
Still, it may be a risk worth taking – although pricing is not publicly disclosed Armstrong says the cost to provide it to a player is akin to "comping a customer a couple of drinks", which is certainly less than the typical cost per acquisition of igaming operators today.
Responsible gambling focus There's an added benefit in that there is a strong responsible gaming focus, says Jaldung. "Many of our members are already introducing technological innovations in a number of areas and an app-based solution for player education that also includes responsible gaming elements is certainly interesting." Armstrong adds: "A lot of work is going on in responsible gaming to help people acknowledge they've got a problem. But very, very little has been done to stop people developing a problem and one of the things that we firmly believe in is it starts with education.
If you are not giving people information and they can't make effective choices, how can they be held responsible for their actions?
"Let's say you're a new player and you've got £10 or £15, you might put it on a machine and expect it to last you 20 minutes or half an hour. But if you put it in an ultra-high-volatility game and within three minutes you've lost everything, a natural reaction is for people to put more money in thinking they've done something wrong."
Of course the other thing that happens in this example is that rather than chasing their losses, the player simply abandons the game and game provider altogether, which is even easier to do online than in the land-based environment and is certainly something an operator which has paid £100-plus to acquire that player wants to avoid. Whether or not SlotGuru itself could be part of the answer to the eternal challenge igaming suppliers face in bringing down CPAs is not yet clear, but given the UK regulator's 'consumer first' mantra of late, the idea of educating customers and adopting a transparent approach does seem to be gaining traction in the gambling community. It's long been the case that many of the most successful affiliates sites are those which educate players — maybe operators are missing a trick by not doing more of the same.
Related articles: Can big data help the industry and regulators address problem gambling? UK Gambling Commission maps out new enforcement strategy