A promising piece of the puzzle
Gamstop CEO Fiona Palmer talks to Joanne Christie about the self-exclusion system's priorities now it has finally arrived at the point where it is compulsory for GB operators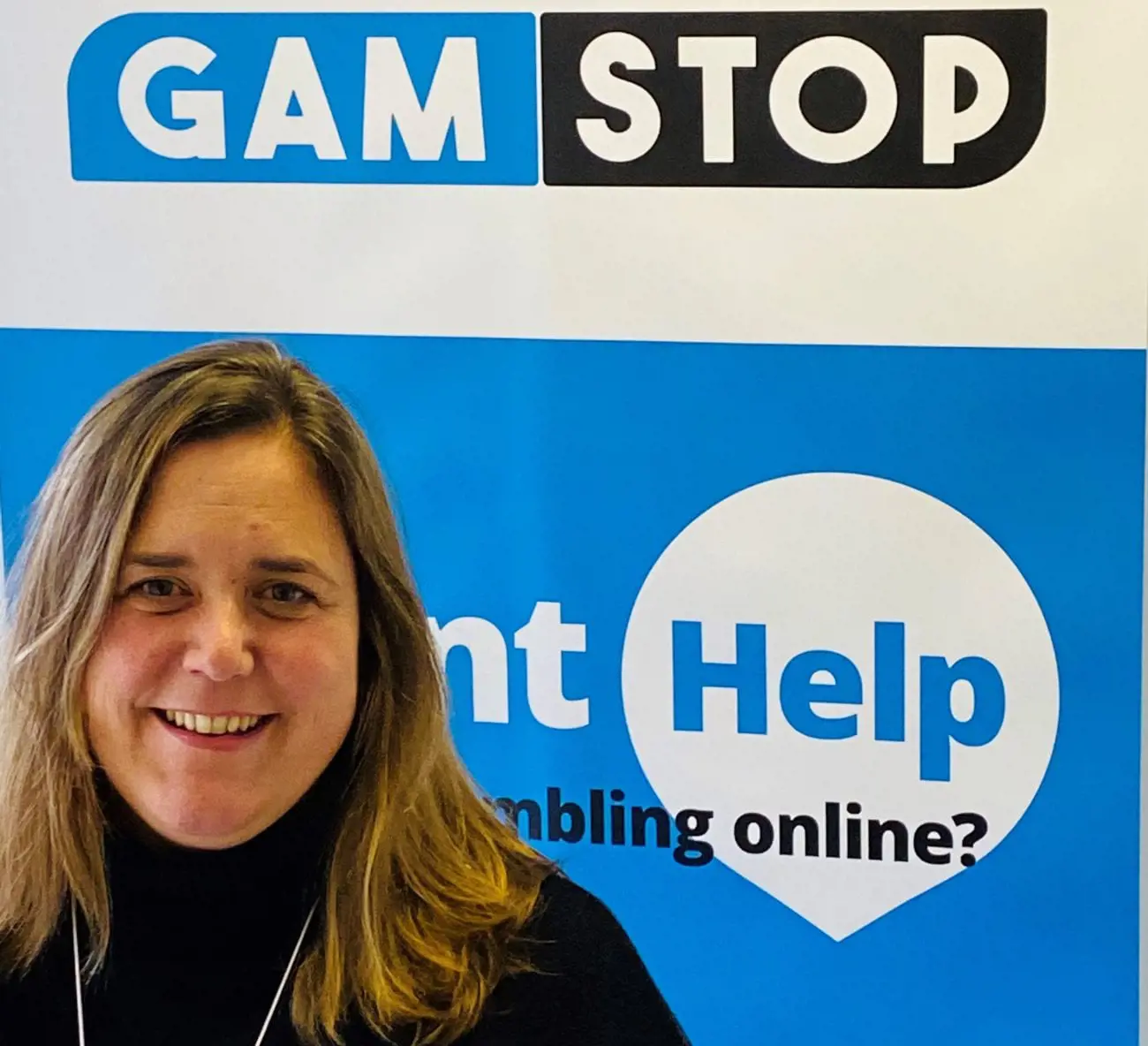 Gamstop CEO Fiona Palmer talks to Joanne Christie about the self-exclusion system's priorities now it has finally arrived at the point where it is compulsory for GB operators It's something of an understatement to say that GB self-exclusion system Gamstop has faced delays in getting to the point where it was ready for mandatory adoption by operators. Having pushed back its soft launch from 2017 to April 2018, it faced a barrage of criticism early the following year after a BBC investigation found flaws in its technology that meant excluded gamblers were able to cheat the system and keep betting.
Then, just when speculation was rife that the Gambling Commission was about to finally greenlight the scheme and make it compulsory for all GB operators in September last year, the regulator instead said it needed further improvements.
Finally, however, the Commission has given Gamstop its seal of approval, announcing in January that from 31 March all GB licensees will be required to sign up to the scheme.
For Gamstop CEO Fiona Palmer the news was very welcome. "Over the last two years we've worked extremely hard to improve and develop the scheme. Our aim is to ensure that it is a trusted, secure, and independent service for our users."
Plenty of potential From a user perspective Gamstop has already proven very popular. To date, Palmer says 130,000 people have registered with the scheme. This is a fairly impressive number when set against the estimated total number of problem gamblers in Great Britain. According to research prepared by NatCen Social Research for the Gambling Commission in 2018, that number was about 340,000 in 2016.
Encouragingly, Palmer says that thus far, most Gamstop users have selected the longest exclusion period available – five years – and that even among those choosing one of the lesser periods of six months or one year, removal rates are low.
"The majority of people tend to go for the five years at the outset. I think people who make the decision to come to Gamstop want to stop gambling. It's a big decision to make to come on and register and the feedback that we are receiving from our users is that it is a big relief.
"Now we've hit the point where people who originally applied a six-month or one-year block have been able to remove it, I'd say we're seeing about 10% return and remove the block. But we are also seeing people who have removed their self-exclusion then subsequently return again to Gamstop."
Given some in the gambling industry feel its image will only improve once there's a quantifiable fall in problem gambling rates, the large number of sign-ups is a positive signal that things could be heading in the right direction.
The take-up rate is likely to improve further as the scheme becomes more widely publicised and Palmer says raising awareness is going to be a key focus for the not-for-profit organisation this year.
"We've spent the first couple of years making sure we get the underlying technology correct, and making sure that it works for operators. Now we're focusing on raising awareness of the scheme to consumers who may need to register."
The awareness piece is likely to be more important in terms of raising numbers further than the GC making the scheme mandatory, as Palmer says most UK operators have already integrated with Gamstop.
"For 20 months we've been operating as a voluntary service for operators, and we've had an overwhelmingly positive response from operators regarding integration and signing up. Since 2018 we've had the vast majority of operators already integrated on a voluntary basis."
However, she adds, "I do feel it's sad that it takes enforcement to bring the last few operators on board."
Working together When it's pointed out that mandatory action is sometimes the only way to bring about change in the igaming industry – or in fact any industry, as recent actions by banking and energy regulators in the UK would seem to indicate – Palmer agrees to a point but says she believes it is important that there's a collaborative approach. "Change will only really be effective once all operators implement it and are on board. That's a challenge, and I think that the role of the regulator is to make sure that all operators are on board.
"However, I definitely think the collaborative approach – a coordinated approach – is needed and the work that the Betting and Gaming Council is doing with the safer gambling commitments is a great starting point." She uses her own experience having worked on the industry side at both the Remote Gambling Association and Sky Betting and Gaming as an example of why it is vital that the industry is involved in setting regulation.
"I think the industry has to be involved because they've got the experience," she says. "For example, with Gamstop, from my previous role within the industry I had knowledge and experience as to how self-exclusion works from an operator perspective. Therefore, I knew what was feasible and realistic in terms of getting all operators to engage and to integrate with a service."
Indeed, it was largely a collaborative approach with the regulator that allowed Gamstop's initial kinks to be ironed out.
The issue identified by the BBC investigation, whereby self-excluded individuals could gamble simply by changing their details very slightly, was resolved largely by the Commission introducing new requirements with regard to the identity verification processes used by UK operators.
"The changes that the Gambling Commission introduced on 7 May last year really did help because they meant that the operators had to verify the data that they were collecting from individuals prior to allowing them to gamble, which meant that the data sent was verified data," says Palmer.
"Coupled with that, we've been making enhancements to the service that we provide, and that includes the matching service, and we continue to make enhancements that look at ways of identifying the correct individuals and making sure that they are blocked from being able to gamble."
Marketing maelstrom One of the other criticisms – not necessarily of Gamstop but of the industry more widely – has been that individuals who have self-excluded will often continue to receive promotional materials from operators. Palmer says this is a problem that Gamstop users have repeatedly highlighted when asked for feedback. Though initially this was something she admits was difficult to tackle given the vast array of operators integrated with GamStop, changes being brought in from April should go a long way to resolving the issue. "We've introduced some new functionality for operators, which will mean that by 1 April we are mandating that all operators must check their entire customer base at least once every 24 hours, in addition to doing a real-time check every time an individual attempts to register or login to an account. "There will still be a small issue around acquisition marketing, which we are working with the industry and other groups to try and address." Palmer says this feeds into one of the three challenges for the industry recently spoken about by Gambling Commission chief executive Neil McArthur. In an industry CEO briefing in October, McArthur expressed some frustration at the industry's efforts with regard to advertising technology, and said it was an area where he felt standards should be raised. "Whilst I am not suggesting that children, young people or vulnerable adults are being actively targeted – [Gamble Aware] research found very little evidence of ad tech being used to proactively target ads away from them either," he said. Early this year an even more worrying advertising trend became apparent – that some online casinos were targeting those searching for the term 'Gamstop' with paid Google ads. "It's extremely frustrating," says Palmer. "These are illegal sites who are advertising. So we have reached out to Google and we're looking to work with them, and also with the industry, and the Betting and Gaming Council have been very supportive and vocal about this." Palmer says GamStop is also working with a variety of other organisations to make sure Gamstop is integrated into the entire package of tools available to those at risk of gambling harm. "We are just one tool. We very much see ourselves as part of a triangle in a suite of tools available. So Gamstop covers excluding yourself and that way operators have visibility and can take action on their side. Blocking software enables people to block their devices, then using the financial transaction blocking tools that are available at many banks now is absolutely vital.
"I think most important around all of that is wrapping it with easy access to treatment. We are working closely with treatment providers as we want to make sure that on the journey that if an individual wants access to treatment that we make it easy for them to find treatment straight away."
While Gamstop may be just one tool, it's an important one given its compulsory nature and its finality – self-exclusion via the scheme is much less reversible for users than most of the computer or banking blocking tools currently available. Whether it can have a significant impact on the rate of problem gambling remains to be seen, but early indications certainly seem promising.