US land-based gaming: Finding room to grow in 2022
In the US, regional casinos quickly rebounded from Covid-19 shutdowns, and 2021 saw Las Vegas make a strong recovery. But what's next in 2022? Brendan Bussmann of Global Market Advisors plots out the opportunities for brick-and-mortar expansion.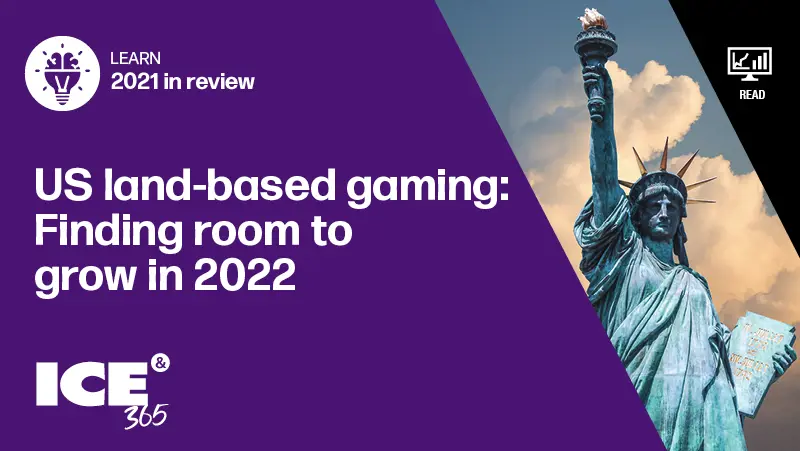 While most of the gaming expansion opportunities in the United States surround sports betting and igaming that is still in its infancy, there remains tremendous opportunity for land-based gaming as well.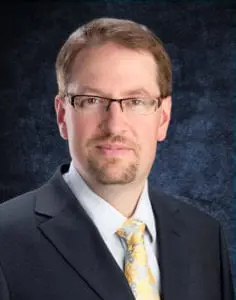 Some states such as Virginia are just starting to move into the full development with the addition of four casinos that were approved by the voters in 2020. As the industry looks toward 2022 and beyond, here are some opportunities on the horizon.
Alabama
Governor Kay Ivey continues to insist that the voters will get their say on gaming, and hopefully that happens in 2022. The challenge that remains is the ability for the legislature to come to consensus on a package that will likely include lottery, casinos, and sports betting.
There are many existing stakeholders in the market that are dominated by Class II gaming conducted by Wind Creek Hospitality. Polls continue to show a plurality of voters that support the expansion of gaming. However, with other legislative dynamics and the challenges of an election year, some legislators may pull back off of certain issues out of fear within their own district, even though gaming is not likely to impact their potential reelection efforts.
Nebraska
As the Cornhusker State is just starting its regulatory process, it is yet to be determined how long of a process this will become. The initial hearing is on 17 December with a substantial amount of work to go through for a new gaming commission. This will likely last another round or two before it heads to the Governor for his final signature. There are currently six horse racetracks that will vie for the initial round of licenses.
This includes known gaming operators in Caesars, Chickasaw, and Elite that are aligned with tracks in Columbus, Hastings, and Grand Island, respectively. Local entity Ho-Chunk, the economic development arm of the Winnebago Tribe that currently has a small facility on its reservation, is scheduled to develop in South Sioux City, Lincoln, and Omaha. However, they face a stiff legal challenge at the Lincoln site over who has first right to gaming licensure.
Georgia
The Peach State has long flirted with the idea of brick-and-mortar casinos.  Over the last two years, sports betting has become a part of that conversation. The legislature came close to approving a constitutional amendment at the end of this year's session that would have put the question before the voters, but it ultimately missed the opportunity. However, with a new session ahead in 2022, it is likely both issues will be taken up again to present to the voters during the upcoming election. The land-based opportunity goes well beyond Atlanta as there are a handful of locations across the state that make sense for gaming facilities.
It will be a crowded ballot with a US Senate race and a Governor's race, but polls continue to show support for both land-based gaming and sports betting by the voters. Like Alabama, this one will likely come down to the voters.
New York
The New York State Gaming Commission will be assembling a report for the General Assembly on downstate casinos, with the current moratorium on downstate development in place through 2023. The request for information process that was a part of the 2021 budget allowed operators and interested parties to submit their comments to a series of questions about the pending request for application process for three initial licences.
It is yet to be determined if New York will act earlier than 2023 for licensure on New York City area casinos, but this will be one of the most sought-after opportunities for a gaming licence.  The question remains whether the state will act in a manner that it pursues a reasonable tax and licensing fee to enable the optimal economic impact in addition to tax revenue to the state.
North Carolina
Another southern state, another flirtation with an expansion of gaming. North Carolina currently only has three tribal casinos in operation, and there is significant opportunity for land-based casinos.
They will start to see the effects of Virginia casinos opening up in the coming years that may ultimately make the issue move more quickly in North Carolina. While this state may take more time to develop, the larger issue is regulating the illegal "skill-based" machines that proliferate throughout the state. Sports betting will come in tandem with this conversation but will likely take a separate path.
Other Opportunities
There are a host of other states that may take up the opportunity for land-based gaming.  Alaska has just finalised a statewide study to look at a host of opportunities for gaming throughout the state.
Iowa also just completed its updated impact study that may lead to further expansion within the state, including the potential opportunity in Cedar Rapids that has long sought a casino development. Missouri has contemplated distributed gaming routes along with sports betting for the last several sessions. While it appears that these will be bifurcated this year, look for both issues to surface in 2022.
The Texas legislature will not meet in 2022 unless in the case of a special session. Land-based gaming will come up again in 2023 for another one of the remaining crown jewels of gaming development. However, it is a much lengthier process and conversation in Texas.
Sports betting would be on the ballot in 2022 had the land-based conversation not derailed it. Unfortunate as it is, any gaming expansion is a lengthy process and can sometimes take longer than desired.
Brendan D. Bussmann is a Partner and Director of Government Affairs with Global Market Advisors (GMA).