Predictions: US gaming expansion continues
Three experts share their thoughts on another year of rapid progress and expansion in the US, and consider what lies ahead.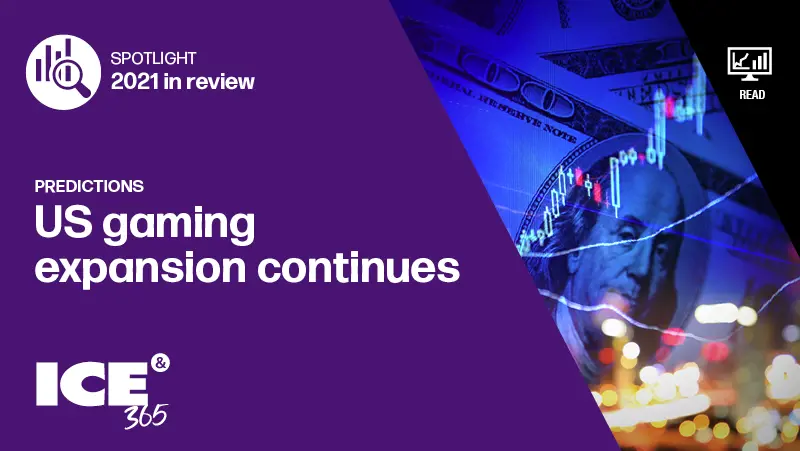 As 2021 draws to a close, legal betting is live in 28 states. A further three are preparing for launch, though a fourth - Florida - has seen plans derailed by a legal challenge.
The past year also saw the beginnings of a shift in focus. For the first two years, going live and acquiring customers was the sole focus. Now, however, operators are starting to think about the cost of entry, with some including Wynn noting that the current spend required is unsustainable.
Below, a trio of experts look back at the events of 2021, and discuss how these will shape the industry in the coming year.
Featuring:
Carsten Koerl, CEO, Sportradar Susan Hensel, co-founder and partner, Hensel Grad PC, former Pennsylvania Gaming Control Board director of licensing Melanie Gross, faculty, UNLV International Center for Gaming Regulation, former vice president of online casino and sportsbook, Caesars
As the wave of gaming expansion continues, what were the key developments of 2021 for you?
Carsten Koerl (CK): US gaming expansion – consistent, quicker, state-by-state execution of opening up and regulating. There you have opportunities. There is legal sports betting in more states than we predicted. It's going quicker, driven I think by taxation and the need for every state to raise funds. That surprised us a little bit, how things are moving faster than anticipated.
Susan Hensel (SH): It has been interesting to watch the emphasis and pressure placed on the speed to market launch of sports betting in the US. We have repeatedly seen launch dates in newer jurisdictions tied to the sports schedule such as the start of the NFL season or March Madness or some other triggering event. This is not surprising from an operator perspective as they understandably want to get into the market as quickly as possible once wagering is legalised. What is surprising is how accommodating the regulators have been to these artificially imposed timelines.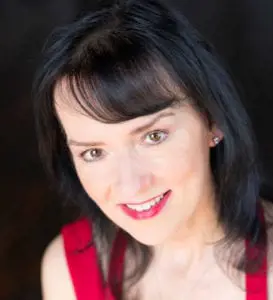 This is, in my opinion, a double-edged sword. On one hand, it generates fan enthusiasm and engagement as well as tax revenue for the state. On the other, it puts the regulators in the position of having to be adequately prepared to launch a new gaming vertical with which they have no experience using a new delivery system in the form of the internet, with which they also often have no experience.  This is a more difficult place for the regulator to be than if it were able to say we will launch when the regulatory framework is ready.
Melanie Gross (MG): 2021 proved itself to be a year full of industry activity and news, especially in the M&A space. This included. Evolution acquiring NetEnt at the end of 2020. The Caesars acquisition of William Hill that closed in April 2021. SciGames announcing the sale of its sports betting business to Endeavour in September 2021. Aristocrat entering an agreement to buy Playtech in October 2021. We're going to see this flurry of activity continue through 2022 and beyond, with a focus on vertically integrated systems and eventual consolidation on both the operator and supplier side.
How do you feel about the past year's regulatory developments; is there any trend that you feel could concern stakeholders?
SH: In the US, regulators are continuing to gain experience with sports wagering. In the states where the dust has settled from the initial focus on start-up, regulators are starting to pay closer attention to operator's business practices especially those like advertising that are focused on customer acquisition and retention in what is a fierce battle for market share.
It will be interesting to see if the companies doing business in the US learn from the UK experience and impose some level of self-regulation on the quantity and content of their ads or if we will watch history repeat itself in the US and see a similar backlash. Already New Jersey has put the industry on notice that it is watching advertising activity, and I would expect other regulators will also make advertising an area of focus.
Also with respect to advertising, the continued greater dependence on Artificial Intelligence to generate increased revenue from customer bases through hyper-targeted advertising and social media interactions is – I believe – on a slippery slope unless it is effectively married with reasonable responsible gambling considerations.
MG: The results after reopening land based casinos after the 2020 Covid-19 shutdowns across the country are positive, for two reasons. One, it's great to see the casinos open safely for players and employees, providing entertainment for the former, in some cases record revenue for the operators/suppliers and tax revenue for the states. Two, looking at year over year comps in the igaming space, we see that online growth continues to accelerate, and that it did not dip once players were out of the home more. Both the land based and online businesses continue to grow without cannibalisation of one or the other; they continue to deliver entertainment avenues that are accretive to the gaming industry.
CK: We are big fans of regulated markets with defined rules to protect the market, customers and fans. An industry can only flourish with regulation.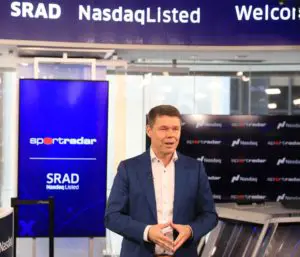 As a side note, I hope that the US adopts a more unified approach in licensing as much of the process is still done manually. Applying for licenses state by state in these states is quite laborious and inefficient.
In each state, I am required to provide a separate set of documents and fingerprints, the latter of which I am required to obtain from my local police station in St Gallen.
They called me several months ago complaining about my fingerprint requests. I'm joking, and I will of course do what it required for the business, but I believe that the licensing process would be much more efficient and seamless if it was centralised and digital.
As we move into 2022, what is going to drive industry growth and progress? What could hold it back?
MG: I'm hopeful that the casinos' results, as well as the expansion of online sports betting, will continue to have a positive effect for the possibility of additional igaming jurisdictions. It's been wonderful to see an increase in roundtable discussions  between regulators and legislators with operators, suppliers and other key business partners within the industry.
The more that these shared experiences - or particular concerns - can be amplified and discussed, the stronger path we'll be on as an industry, across all areas: innovation and entertainment, player protection and responsible gaming, operational efficiencies and more.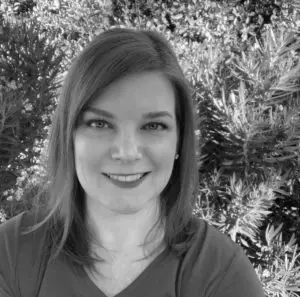 CK: Combining, sports, technology and entertainment, and finding the sweet spot. Gathering more data, building that central processing and scaling it across three key verticals. Working towards that vision is key for 2022.
What can hold it back? Huge integrity scandals could really disrupt the industry. A worldwide crisis that the capital markets reach a cliff - and the risk is getting higher for this, looking at valuations.
We must work together on this so that we can quickly and accurately identify corruption and match fixing. We have always led in this area and I can tell you that such integrity issues will have negative repercussions for the market as a whole.
SH: One exciting aspect of the gaming industry today is the pace of technological change as new twists on existing betting products and the services that support those products continue to rapidly evolve.  My firm is working with a number of start-ups and the level of innovation is constant and impressive. I think these new innovators will be responsible for driving growth and progress.
That is one of the reasons we see so many funds and investors getting into, in particular, the sports wagering space. It is fun to work with and watch entrepreneurs reinvent sports gambling. The bottom line is that we do not know what the sports betting product will look like in the future. It is only limited by the imagination of those seeking to change it.
At the same time, we have all read about evolving tools that could be detrimental to the industry if used improperly. Artificial intelligence is one such tool that could cut both ways. It can be an amazing asset in identifying, for instance, problem gambling behaviour so that intervention can take place to stop a problem before it happens.
Artificial intelligence can, however, also be used to exploit player habits and fuel addiction. What the industry in the US does not need is a scandal brought on by the revelation that data has been used in a manner that resulted in someone being harmed.