Predictions: Technological progress in gaming
How far has technology come in the gaming industry in 2021? Experts from within the industry give their thoughts on the biggest breakthroughs of the year, with an eye on what's to come in the future.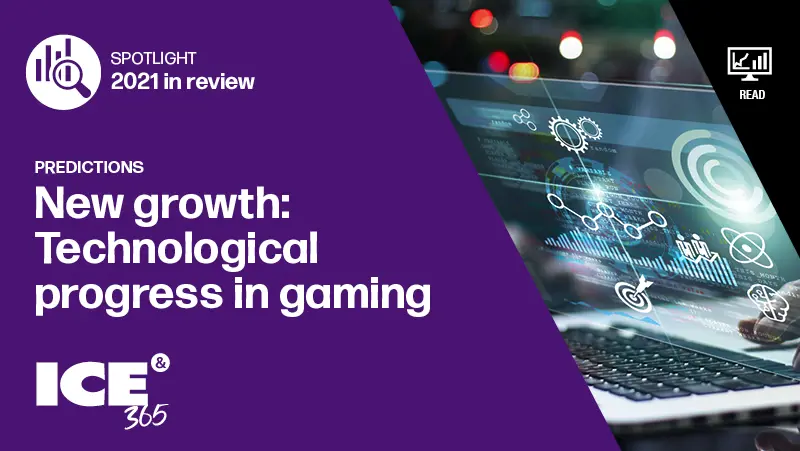 Advancements in technology pave the way for innovation in any industry, and the gaming sector is no different.
Industry experts discuss the most exciting technological developments of the past year, and cast an eye for what might be on the horizon in 2022.
Featuring:
Mohit Kansal, partner, Clairvest
Cristina Turbatu, chief technology officer, BeyondPlay
What technological developments from 2021 do you see as most transformational for the gambling industry?
Mohit Kansal, partner, Clairvest (MK): One is ilottery which isn't necessarily new technology, but coming through North America it's more of a novel thing. Lottery is historically a sleepy sector but it's huge – worth over $100bn with a fraction of it being online. Now you're seeing a lot of people chase the ilottery experience and make it better. It's not just going and buying a lotto ticket and them getting a small convenience fee. They're gamifying it and making it more interesting.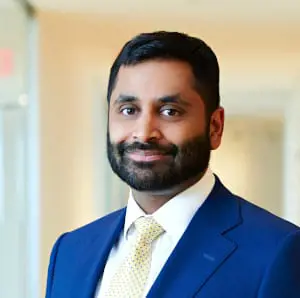 Another one, again it's not a new technology but it's kind of the perfect storm in casinos in North America is table games. Acquiring talent and staffing up, especially in casinos where there's a lot of need, is really tough and expensive to get dealers in the door. On top of there being local mask mandates throughout the US as well which are not always strictly enforced, but at the tables they usually are. You have a sub optimal experience for players and casinos are heavily incentivized to move to electronic table games.
It's going to grow and its going very quickly – the number of machines in the US grew 6% in one quarter. It's the perfect storm. I think you'll continue to see it evolve because everybody's incentivized to do it. The euphoria around sports betting has opened up a lot around North America. But icasino on the back of that has been a bit slower compared to people's expectations. All these players need and want desperately a way to further monetise their base at a high margin. What you'll see is because it has been slow, there are skill based alternatives out there which have made more money and people will pay them more attention because icasino isn't moving fast enough.
The last is more attention to safe gaming. I hope it's not a cycle where the US is a Europe from 10-15 years ago. You have people doing bad things so we'll need it to happen. More analytics, AI, spotting problem gamblers, making affordability checks more seamless, making verification more seamless, I really hope the sector invests to get ahead of it and I think you'll see regulators pay more attention to it. For all three the market is demanding it so I think you'll see more innovation in these areas.
Cristina Turbatu, chief technology officer, BeyondPlay (CT): I can definitely see progress towards responsible gaming, not only from the regulator side but also proactive approaches taken by some operators as well as increasingly bold innovations around this area. With solutions in the market leveraging AI to best identify and report on concerning gambling behaviour, the industry can expand their reach while making sure players are protected.
Gaming companies have also noticed that some changes in consumer behaviour after the lockdowns stayed even after major restrictions were lifted and better catered online services have emerged. It's also encouraging to see many independent companies and start-ups focusing on delivering niche specialist solutions supporting the RG vision whether that's in the field of data science like Future Anthem, detailed analytics like Casinolitics or community engagement like ourselves.
Which solutions or products do you see as being overhyped for their potential impact on the industry and player habits?
CT: I believe the use of AI (Artificial Intelligence) in many industry features is overhyped when it's used to describe data analytics capabilities and not actually having a mechanism behind that can dynamically interpret and generate information. VR technology also is still quite young in the industry as hardware is becoming more and more accessible so even though it's a great innovation to have on the side, I don't see it influencing player habits just yet.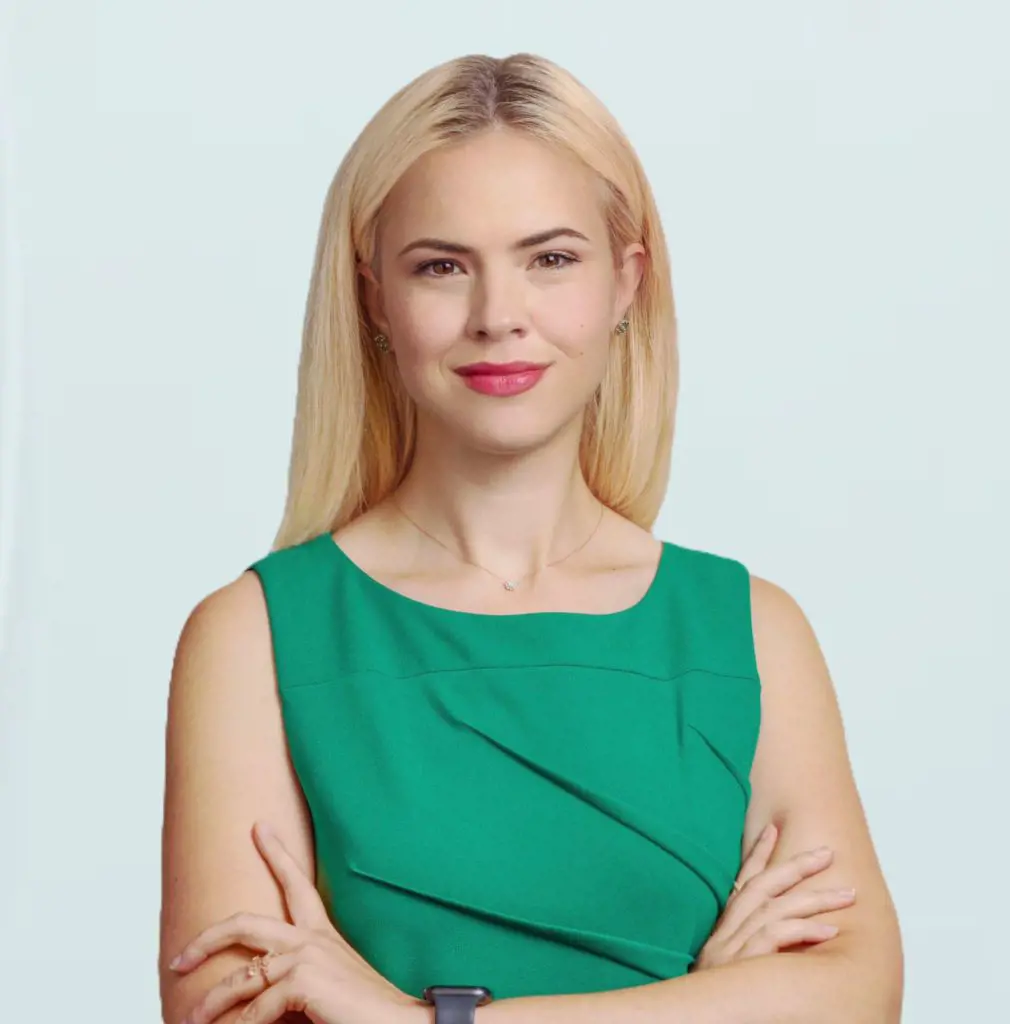 MK: There's a lot of hype around cashless gaming. I was at G2E and everybody at their booth was touting that they had the best cashless gaming solution. However if you use these solutions in the field or talk to actual casino operators, it's not nearly where it needs to be and the regulators have not yet opened up to the point where it needs to be a seamless experience. It's usually quite bad downloading multiple apps or there's delays. Is it working in many casinos? It's not nearly what people think and expect.
Talking to operators they're excited about the future, but it's more a case of getting it because everyone else has it. They think it's going to be like Starbucks next year where everyone has their Starbucks app but I don't see it happening. There are definitely benefits but they're not as drastic and the customers don't get as amazing of an experience to make up for it. Then the regulator pushes back on it. Long term, I think it's going to be there but that's not necessarily tomorrow and definitely not the same extent it gets sold in the media.
Another is around esports. During the pandemic you did see some attention for esports when it was the only thing to bet on but I think you've seen pull back in a lot of places and you've seen companies talk about it but its still a very small part of the betting mix in regulated markets around the world. There's concerns about match fixing, is it targeting the right age group, are the regulators open to it? Esports Entertainment, which is a huge publically traded company, said they expect $1m of revenue in 2022 from esports in New Jersey which is nothing. I think they're just being honest about what it is. I know the long term trends are there but it's a bit overhyped in the immediate term.
Where do you see technology investment being focused in 2022?
MK: It ties to what I was saying earlier in terms of ilottery and electronic table games. Another one to mention is around live dealer games. Evolution is doing so well, growing 40-50% year on year. I think you'll see more players come and challenge what they're doing but again it's a great experience on your mobile or online. People are trying to push icasino and put higher margin activities. I think you'll see more investment on there.
CT: I believe companies could invest more in true innovation - especially large players that have the resources, industry knowledge and required reach. If gaming companies would try and collaborate more and agree on some industry best practices, I believe everyone would win. More work is needed towards unifying the approaches in commodity technology like various protocols and finding a way to share knowledge in a way that doesn't give out business secrets but can ultimately increase innovation, transparency and confidence in the industry.
Secondly, an emphasis is put on blockchain technology solutions, either through the usage of cryptocurrencies or it's applications in securing data internally.
Ever since the casino industry was built, players were drawn to the entertainment element of gambling. The experience of participating in streaming of casino games brings the live entertainment excitement into what is usually a one to one experience and certain players of the industry are taking advantage of this trend and bringing the multiplayer live experience and casino gameplay together - but more work is needed.