Predictions: New Horizons for the gaming industry
In a year that saw two long-running regulatory sagas in Europe draw to a close, how is 2022 shaping up? Regulators, operators and suppliers have their say.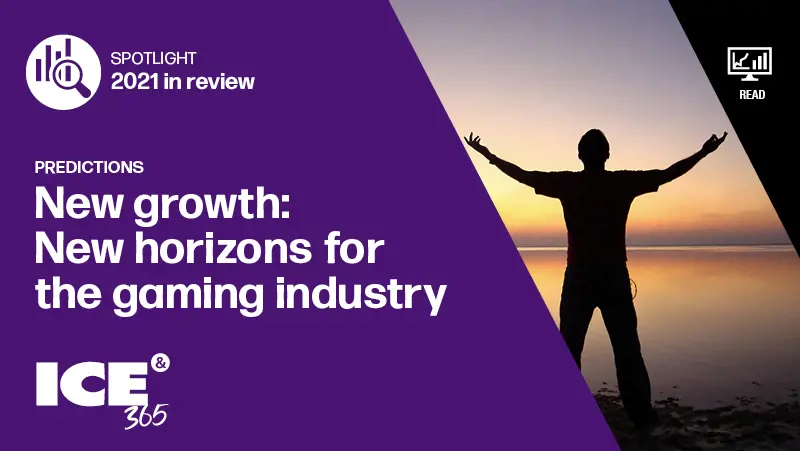 Throughout 2021, following the effects of the novel coronavirus (Covid-19) pandemic, several countries opened their markets to online gambling for the first time.
In Germany, the Glücksspielneuregulierungsstaatsvertrag (GlüNeuRStV) saw the introduction of a legal, though heavily restricted, online casino market in the country, while the Netherlands launched its igaming market and issued licences to 11 operators in the country.
However, neither launch went without difficulty. Germany's GlüNeuRStV came with controversial regulations, include a 5.3% tax on turnover and a €1 deposit cap on slots. The Netherlands' online gaming market launch was delayed by several days following an issue with its self-exclusion system.
On the back of a momentous, if difficult, year for launches, we speak to key players about the implications of entering a new market and what could be expected in 2022.
Featuring:
René Jansen, board chairman, Kansspelautoriteit Jovana Popovic Canaki, managing director and CEO, Masterpiece Anthony Evans, vice president of product strategy at Playtech
Over the past year, do you feel the tried and tested playbook for new market entries has changed? How?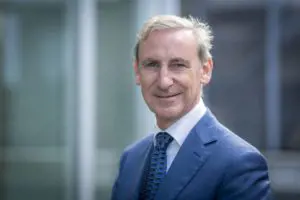 René Jansen: As you will know, the market for online gambling in the Netherlands has been legalised since 1 October. The Netherlands took a while to take this step, as we are one of the last countries in Western Europe to legalise the online market. It is with good reason, as gambling is quite a controversial topic in the Netherlands, possibly even more controversial than in many other countries.
The result is legislation that demands a lot with respect to addiction prevention. It has been said that the Netherlands has the strictest regulation in this field.
Jovana Popovic Canaki: I wouldn't say it changed in the last year, but in the past years, yes. In the last year, launching and entering new markets was the same. Deciding on the brand identity, choosing the markets, creating the business plan that would work towards gaining the goal market share and choosing the right partners to support the compliance side of things so all this can come together.
Anthony Evans: Launching in any newly regulated market has become more of a challenge and the primary reason for this is the bespoke requirements of each regulatory body. Each regulated market adds their own local flavour to regulations and even when taking the lead from existing best practice, there should be an appreciation of each country's own specificities.
Every country, certainly every continent, is different and gambling can be an emotive subject with various considerations at play. It should not be expected that one set of regulations can be lifted to fit squarely into another's. Having the necessary market information and clear timelines to be able to comply with local rules is key.
Having launched in a new jurisdiction in the past year, how has the roll-out gone?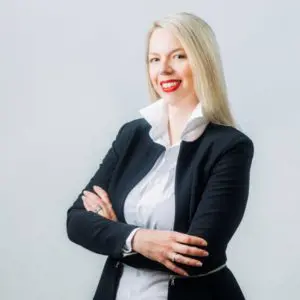 RJ: Kansspelautoriteit has provided 10 licences to operators which are allowed to offer online gambling services from 1 October. In addition to that, there still will be operators who have not yet applied for a licence, because they were are ready for it yet. Fulfilling all requirements that are in place in the Netherlands is not a simple task.
I think that we will have a more complete view around the summer of 2022. I'm confident in my expectation that we will have more online operators by that time. Besides this, I have to say that for me the quality of the operators is far more important that the quantity.
JPC: For the entry for Germany, we prepared for over a year before the launch- we were ready to launch for the Euro 2020. But that doesn't mean it was easy. A lot of things have to come together for a successful launch. But with the right teams and partners, anything is possible.
Our brand JackOne was very well accepted by the public.
AE: All of our new launches in 2021 have gone very well. The launch of our full turnkey multichannel technology with Holland Casino earlier this year saw the roll-out of Playtech's IMS platform, sportsbook, casino, live casino and poker software which was the first of its kind in the Netherlands.
One thing we are seeing is the need for more work being done prior to launch, but the great thing about being a supplier is that once you are live in a specific regulated market, launching additional customers in that jurisdiction is that much smoother. This is where the B2B business model really works for us, and we are looking to maximise the potential here.
What would help ensure the market is a success in 2022? How likely are these developments?
RJ: The aim of the legislator is that by legalising online gambling services in the Netherlands, as many players as possible will be channelised from illegal operators to legal operators. In this context, a goal of 80% has been projected. That means that 8 out of 10 players that played at an illegal operator in the past, will play at legal operators from now on.
Legal operators are supervised by the Kansspelautoriteit and they all have sources for the prevention of gambling addiction. To achieve this goal of 80%, it is important that there is a sufficient attractive offer from legal operators. Therefore, my answer from the perspective of the Kansspelautoriteit is that we can speak of success when the abovementioned goal for channelisation has been achieved after three years. We think that 80% is possible in this period, even potentially 90%.
JPC: Speaking about Germany, what would greatly help is dialogue and support from the authorities in mainly two areas. Firstly, the successful channelisation from illegal to legal operators. It is not only about regulating the market, it is also about establishing the appropriate bodies and processes that would enforce the law and make sanctions against the ones who don't follow it. The second is a review of the main measures stipulated in the law, to figure out whether they serve their purpose or not.
These two areas have to go hand in hand - because the balance between enabling the operators to conduct the business in a profitable and legal way and protecting the player should be maintained. There is a lot of space for improvement in Germany.
I believe that with more engagement and open dialogue with the authorities it will be possible. The question is, when?
AE: Efficient regulation is essential to ensuring successful market launches, but I would also include education and a better understanding of products. For example, how the products function, impacts of stakes, wins, and RTP on the player experience and to better understand restrictions that are intended to protect players. This will enable games to be designed or modified to ensure they can be safe but remain enjoyable.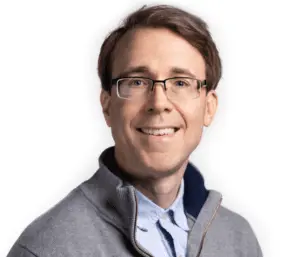 Entering a regulated market is about working with new customers to provide a safe and entertaining online gambling environment for everyone, however if despite local regulations there is still considerable leakage offshore, then players are not being protected and local operators are finding themselves in competition with both onshore and offshore operators.
Well-regulated markets and the ability to support our customers with a responsible, sustainable, and entertaining product offering will be key for Playtech going into 2022.