Mexico: building a partnership between land-based and online
Etna Rueda, chief operations officer for Big Bola, and Fernando Garita, head of business development at BetCris, discuss the challenges and opportunities of the Mexican market, from both a land-based and online perspective.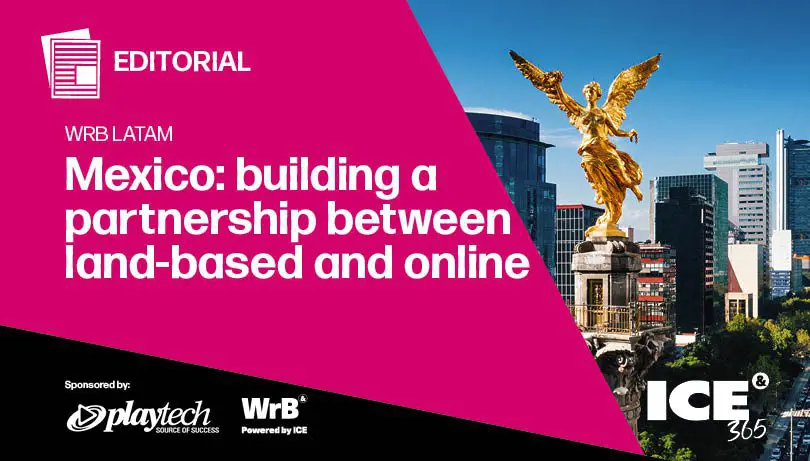 In recent years, the Mexican market has seen international online operators move in alongside local land-based businesses, while the country may soon face a major regulatory overhaul.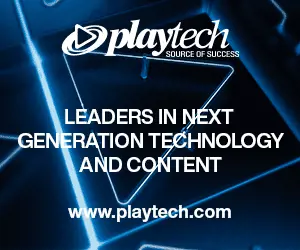 Etna Rueda, chief operations officer for Big Bola, and Fernando Garita, head of business development at BetCris, discuss the challenges and opportunities of the Mexican market, from both a land-based and online perspective.
How do you feel the market is developing? Do you see any risks for your business in Mexico going forward?
Etna Rueda (ER): Despite these turbulent times, the online casino market is growing significantly and more and more global brands are interested in the Mexican market. This means that we will have to be more careful and creative when offering clear promotions, looking for differentiators and of course, be competitive in every action we take in order to keep users connected on our platforms. As always, there is some latent risk for our business as it is a vulnerable activity and from the perspective of physical casinos, the pandemic is enemy number one.
Fernando Garita (FG): The current market is returning to a new normal, where some processes will partially return to face-to-face, while digital will have a faster growth than we expected. Companies are betting a lot on internal development or partnering more and more with technology companies so what should have happen in eight years will now be the case in two or three years. The strategy that companies take with this will be key in staying in the market.
Are you concerned about the potential impact of re-regulation that could bring stringent new controls to the online industry?
ER: The perfect is the enemy of the good, so we hope that, if this new regulation occurs, it will continue to support the industry to prevent any illegal activity in a forceful way. That would allow it to be a very good business for the operators and the government, and of course, you benefit in the process. Therefore, there is a need for the government and operators to sit at the same table to analyse things and come to regulate the industry fairly.
FG:The great governmental challenge will be to find that point of balance where it manages to regulate in a way that is attractive and profitable for the activity, with guarantees for stakeholders, otherwise it will only encourage more companies to stay in an irregular framework and rather than reaching the objective of controlling and collecting taxes, it will be quite the opposite.
Decentralised financial models will have or are having their moment and should be considered in these processes since it is something which regulations could approach. In any regulatory process, this must be part of the package  for licensing. That would definitely be a case of success in every way, from controlling money laundering to encourage digital transactions even between the suppliers themselves.
What kinds of interactions have you had with the regulator - do you think they listen to and engage with the industry?
ER: Big Bola Casinos is a member of the Association of Licensees, Operators and Suppliers of the Entertainment and Gambling Industry in Mexico (AIEJA) and it is their responsibility as well as ours that the regulator gets involved and sensitizes itself to the reality of this industry that has forever been stigmatized.
FG: Interaction with regulators was always, and is, very cordial. From conversations in events to some virtual or face-to-face meeting, the great majority of the time they always have a lot of disposition to listen and share.
The regulators for the most part, are doing an excellent job but when taking their projects for approval there are many obstacles of a political and legal nature. But in general, the interaction with the different regulators was always very open to listen and learn very positively I would say. The working groups for regulatory processes in general are very receptive groups and willing to seek the best for the execution of their regulations.
Considering that online licenses can only be granted through land-based operators, what have you done to ensure that the two channels work together?
ER: We make sure to always work under the legal framework, offering benefits and innovative content to customers with an unbeatable user experience.
FG: From my point of view, both activities complement each other perfectly. It always helps ensure that the online provider is legally established in the country, plus generates a lot of jobs.
Traditionally it is always sought to give some consideration to the land-based sector but in a process of total opening of the sector these companies could perfectly compete in even better conditions adding a tech provider and take advantage of the best of both worlds. By limiting an activity to a single group, you will encourage irregular activity.
Do you feel that online is secondary to land-based gambling in Mexico? What do you think would accelerate its growth?
ER: Definitely the penetration of the internet, the growth of the smartphone user base in Mexico and new users who are motivated by the adrenaline of gambling, have been important milestones for the growth of online casinos and this goes hand-in-hand with the establishment of recognized brands into the country, which from my perspective, is the best thermometer to understand the potential of this market.
FG: Mexico, particularly, is very focused on digital transformation in a lot of different industries, including a boom of creation of finchtech type ventures with success stories such as Kavak (Automotive industry), Konfio (Sme Loans & Artificial Intelligence) and many others with success cases. This is a good reference point that indicates that a rise in online gambling will take place in Mexico. The consumption patterns of new generations are very different from the market of 20 years ago. Additionally, now there's more and more access to digital banking which is another aspect that increasingly accelerates the process and facilitates the online interaction of users.
As sports betting is legalized across the border in the United States, do you see room for expansion?
ER: It will always be an opportunity to enter new markets and the most important thing is to have an absolutely clear strategy to be able to be competitive and be a profitable business in the medium term.
FG: The United States is in a very accelerated process of regulating the activity and expanding; I do not see why Latin American companies wouldn't take advantage to some extent, of an attractive market for potential acquisition. This is already indirectly, in some cases, occurring in LatAm. There's a great opportunity for companies linked to the Latin American gaming market to turn the USA market into a potential buyer of services, as in the near future product and service will be the one thing that sets the tone for the development of gaming.