Levelling up: How gambling can help tackle excessive video game play
In May 2021, problem gaming support network Game Quitters and gambling operator Entain launched Mind Your Game, a campaign that provides resources to encourage responsible gambling and video gaming in esports. Given the young age at which some begin playing video games, is it possible to identify and address risk factors that could evolve into a later gambling addiction?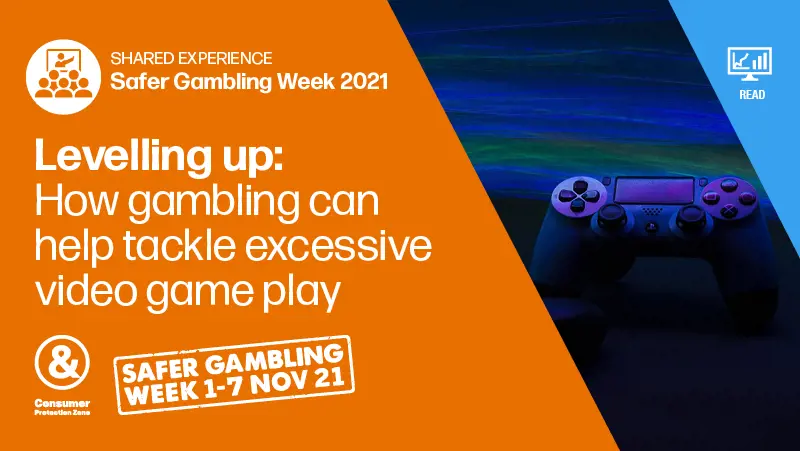 Within the gambling industry, much attention is rightfully paid to responsible gambling measures. These include identifying excessive gambling behaviours and implementing provisions to promote responsible play. However, in examining excess gambling, conduct emerges that is also prevalent in video game play- such as extensive play time and obsession, which can lead to addictive behaviours.
Amidst the initial novel coronavirus (Covid-19) lockdowns, video gaming rose sharply in popularity. In June 2020, gaming giant Nintendo reported a 427.7% rise in profits in its first quarter of the year, compared to the same period in 2019. Microsoft, which manufactures the Xbox console, reported a revenue rise of 13% to $38bn in its 2020 first quarter results.
UKIE, the Association for UK Interactive Entertainment, reported that the UK video gaming market had reached £7bn in value in 2020, up by 29.9% from 2019.
The lockdowns gave people more time to spend at home. With normal social stimulation halted, many sought solace within the gaming world- some to excess.
In some cases, increased play has led to excessive behavior. Gaming addiction was classed by the World Health Organisation (WHO) as a mental health condition in 2019, after 18 months of deliberation by its 194 members. Gaming addiction is set to be added to the 11th edition of the WHO International Classification of Diseases, beginning on 1 January 2022.
"The inclusion of gaming disorder in ICD-11 follows the development of treatment programmes for people with health conditions identical to those characteristic of gaming disorder in many parts of the world, and will result in the increased attention of health professionals to the risks of development of this disorder and, accordingly, to relevant prevention and treatment measures," read a statement from the WHO in 2018.
Although accelerated in the past 18 months, excess video game play has been part of the landscape for quite some time, as the first generation of "gamers" grow up.
As a result, charities are beginning to pay more attention to gaming addiction as an issue.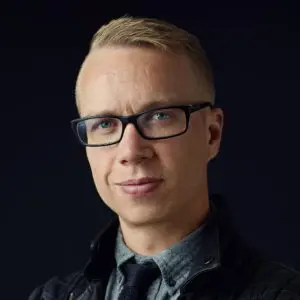 Game Quitters provides supportive resources for struggling gamers and those around them, such as partners and spouses, through educational content aimed at stemming or preventing video game addiction.
"The key is the difference between a passion for gaming, and a problem," says Cam Adair, entrepreneur and founder of Game Quitters.
"For some individuals, gaming might be a function that helps them cope with real-life stress or discomfort. But if they don't stop gaming and actually deal with those issues, then the gaming can cause other issues."
Addressing the issue
As video gaming becomes more commercialised through avenues such as esports, features perceived as using gambling mechanics in games are hotly debated.
Defined as an in-game item that can be redeemed for other items, loot boxes have been at the centre of the video gaming-gambling affiliation for some time.
Belgium banned loot boxes in 2018, a decision spearheaded by controversy surrounding the practice in video game Star Wars Battlefront II, released in 2017.
In the Netherlands, the Hague District Court ruled loot boxes as a violation of the country's Betting and Gaming Act last year.
Also last year, the Department of Digital, Culture, Media and Sport announced a call for testimonies in an investigation into loot boxes, titled the Select Committee Immersive and Addictive Technologies Inquiry. The investigation was meant to determine whether loot boxes perpetuated or encouraged problem gambling behaviours.
In addition, loot boxes are already being considered as part of the review into the 2005 Gambling Act.
"Loot boxes have also been something that research has consistently found between someone who spends on loot boxes and their problem gambling severity," says Adair. However, Adair emphasises that loot boxes do not necessarily instigate gambling behaviours.
"That doesn't mean that loot boxes are creating a generation of problem gamblers. It could mean that gamblers are more likely to engage in loot box mechanics."
Nonetheless, comparisons are still drawn between video game and gambling mechanics. Martin Lycka, senior vice president for American regulatory affairs and responsible gambling at Entain, outlines what the video game industry could learn from the gambling industry in terms of addiction prevention.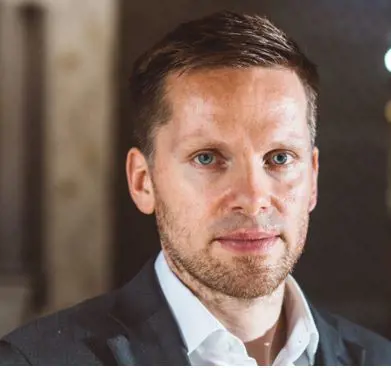 "The likes of self-exclusion limits and other tools, including educational tools, that the gambling industry has introduced has catered towards the needs of individual players," says Lycka.
"The video gaming industry is on the right track, but we would be more than happy to help them learn how to implement responsible gambling programmes."
The conversation around shrewd gambling mechanisms and the increased perceptibility of problem gaming led to the inception of Mind Your Game. The campaign involves educational content addressing esports as a commonality in the video gaming-gambling sphere.
"We agreed that the Entain Foundation would sponsor a set of educational videos that Game Quitters would produce," says Lycka.
"It's a set of videos that start from the basics, which I believe is quite important- like, what esports are, how they work, who are the key players in that space. Then they move on to the more in-depth discussions - like sports integrity and prevention of metrics, responsible gambling, and even beyond that, player welfare."
For Adair, the initiative takes the next step from education to protection tactics.
"Mind Your Game is a campaign that's focused on building educational content to raise awareness on these kinds of things, and how people can protect themselves from these kinds of activities," he says.
"For me, it's very important that we get more of this info out there, and if we're able to partner with the industry to help facilitate that, then it's a worthy cause."
Esports and young people
In 2019, when asked to explain the ethics of loot boxes by SNP MP Brendan O'Hara, vice president of legal and government affairs at Electronic Arts Kerry Hopkins compared loot boxes to Kinder Eggs. This suggests that video game publishers are not accustomed to dealing with the controversy loot boxes have attracted over the years - particularly in relation to young people.
In respect to young people and esports, Lycka sees the scope of education that Mind Your Game perpetuates as crucial.
"This is the way to go to educate. Not only the players - the minors - but also their parents, to potentially help them and their loved ones to potentially detect [concerning] behaviour."
This worry is well-meaning, but Lycka emphasises the closeness of the esports community as a potential obstruction.
"One of the biggest questions for government authorities is, how esports is meant to be regulated without trying to demolish that community spirit?" asks Lycka.
"Views from the esports community say that they should be left alone, and should not be regulated. That's another key point to make."
With Game Quitters, Adair sees first-hand the effects of video games appealing to young people.
"There's items that you win in the game, often that you use real money to buy, which has been converted into virtual currency," he says.
"Some of these games allow you to sell or trade or bet so you win. Some of these games, and these websites, provide opportunities to withdraw that for real money […] Often, these features are being used by kids."
The industry landscape
A study published in the Australian and New Zealand Journal of Psychiatry found that the worldwide prevalence of gaming addiction was 3.05%. With gaming addiction rearing its head, what can gambling industry offer?
"The gambling industry has had a longstanding relationship with gambling addiction issues," says Lycka.
"It's an extremely heavily regulated industry, and throughout the years we have put together a large portfolio of tools that help us help our customers, and also help our customers help themselves."
Nonetheless, Lycka praises the efforts of video game publishers to raise standards.
"The video gaming industry is on the right track, but we would be more than happy to help them learn how to implement responsible gambling programmes."
As gaming addiction and its related harms prevail, people are advocating for tighter regulations - seen in developments such as age categorisation changes in recent years. And in making its products safer, while still offering an entertaining experience to consumers, the video games industry could learn a lot from the gambling industry.