Las Vegas' return: Is online inevitable?
When it comes to igaming, Nevada has been far from the gold standard it touts, but instead has been missing in action. Buck Wargo analyses the support and opposition to online regulation in a market where brick-and-mortar reigns supreme.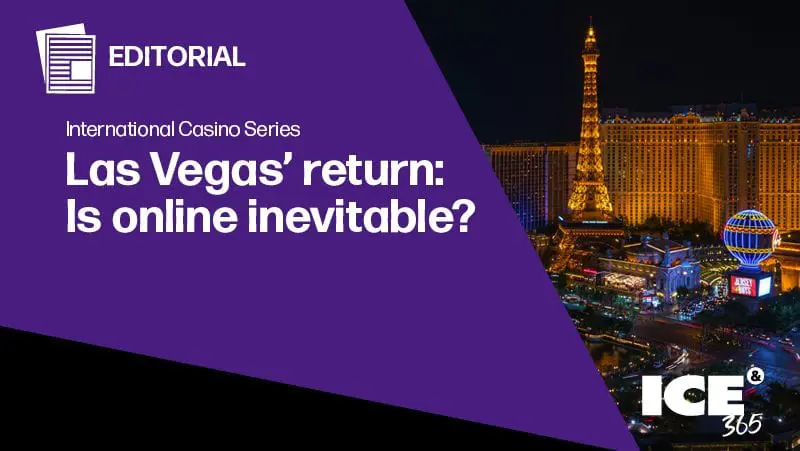 Nevada prides itself on being the gaming capital of the world.
That tagline, however, should only apply to its land-based casinos headlined by the Las Vegas Strip.
When it comes to igaming, Nevada has been far from the gold standard it touts, but instead has been missing in action. It's overshadowed by New Jersey, Pennsylvania and now Michigan - the three leaders in that digital space of slots and table games.
Nevada only permits online poker and has done so since 2013 although without much financial success. But any attempts to move beyond that have long been stymied by the political dynamics pitting tourist-catering Strip casinos (with one exception) versus neighbourhood casinos and pubs frequented by local residents.
Those operations fear they will lose customers to Strip operators after making hundreds of millions of dollars in investments at their properties.
That behind-the-scenes debate was expected to publicly spill over in May when the Nevada Gaming Control Board scheduled a workshop to discuss allowing full-fledged igaming, along with online registration for sports betting.
Even online registration has faced opposition from local casinos over the years for similar reasons, even though mobile betting was implemented in 2013 by some casinos.
But that May workshop was cancelled with the reason given that it was best to wait until after the Nevada Legislature adjourned its session on 1 June. Foes of igaming attribute the postponement and lack of rescheduling to their opposition and lack of support for it beyond Strip operators, analysts and consultants.
The issue is so controversial that even the Nevada Resorts Association, which has members on both sides of the issue, won't talk about it.
Political football
"It's all local politics," says Brendan Bussmann, director of public affairs for Global Market Advisors. "Should it happen? Yes, but I think until we get past the politics of this and look at the practicality of this, it becomes a challenge."
There are still operators who think in-person gaming is the way to go, but all that does is leave Nevada behind the rest of the industry that's moving forward with technology and regulation, he said. Why is New Jersey, Michigan and Pennsylvania ahead of Nevada, he questioned.
"If Nevada wants to remain the global gaming capital it needs to move forward," Bussman adds. "It almost becomes hypocritical to some extent to say it still is. I know there are a lot of people that don't like when I say that, but it's true."
Don't expect the issue to be resolved anytime soon and when it does finally resurface - which it will - there will be a fight.
MGM Resorts International CEO Bill Hornbuckle laid down the gauntlet during a virtual gaming conference in June when he lamented that New Jersey, rather than Las Vegas where it's based, is the company's igaming hub.
"We fought hard in 2012 to get legislation passed in Nevada," Hornbuckle said. "We got it passed, but it got tied up, for a lack of a better word, with the Gaming Commission and politics. And I think it's a shame. … We're not giving up on that. We have been fighting that idea, and we will continue on."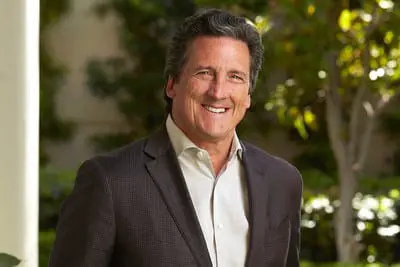 When the program moderator, Katie Lever, chief legal officer of Lottery.com, agreed with Hornbuckle and opined that Nevada "is the seat of technological development in so many ways for our industry, Hornbuckle interrupted her before she could finish.
"It could have been, but I would argue it no longer is," he said.
Opponents have been keeping their powder dry and waiting for the workshop before coming out in force against it. Casino executives of local properties said they've made their concerns known to casino regulators but there's no need to stir the pot publicly until there's a hearing.
And when they do, they're expected to be vocal about it
"You will get strong negative opposition not only from local casinos but taverns that own their own machines and fear igaming would impact their bottom line," says Las Vegas gaming attorney Mark Starr with Brownstein Hyatt Farber Schreck.
Privately, the opponents see Strip casino operators such as MGM, Wynn Resorts and Caesars Entertainment as looking to enact igaming in Nevada to build momentum for passage of digital gaming across the country.
Opponents point to igaming languishing in state legislatures and not earning operators a profit, despite a massive investment and debt.
Stalled progress
Besides New Jersey, Pennsylvania and Michigan, the two other states to have some form of igaming are West Virginia and Delaware. Connecticut is expected to enact it later this year, but other than that, efforts to legalise the vertical in Indiana, Illinois and other states have stalled so far.
The strong showing of igaming in Pennsylvania and New Jersey after the Covid-19 pandemic shut down the industry in March 2020 was expected to be an impetus for expansion with a loss of state budget revenue. The federal government has since bailed out states financially, lessening the desire by state lawmakers across the country to pursue igaming  as some still harbour doubts about cannibalisation and problem gambling.
Casino executives in opposition said it's not fair that they've spent hundreds of millions of dollars on their properties and marketing dollars to attract those Las Vegas patrons, that Strip casinos could be able to swoop in with their technology and take away their clientele.
Added to the mix are pubs, slot shops and even convenience and grocery stores that have slot machines.
Unlike many other states limited to just a limited number of casinos, Nevada has more than 2,000 gaming operators in that mix with no cap on the total - thus making digital gaming a threat to the local-based operators, they say.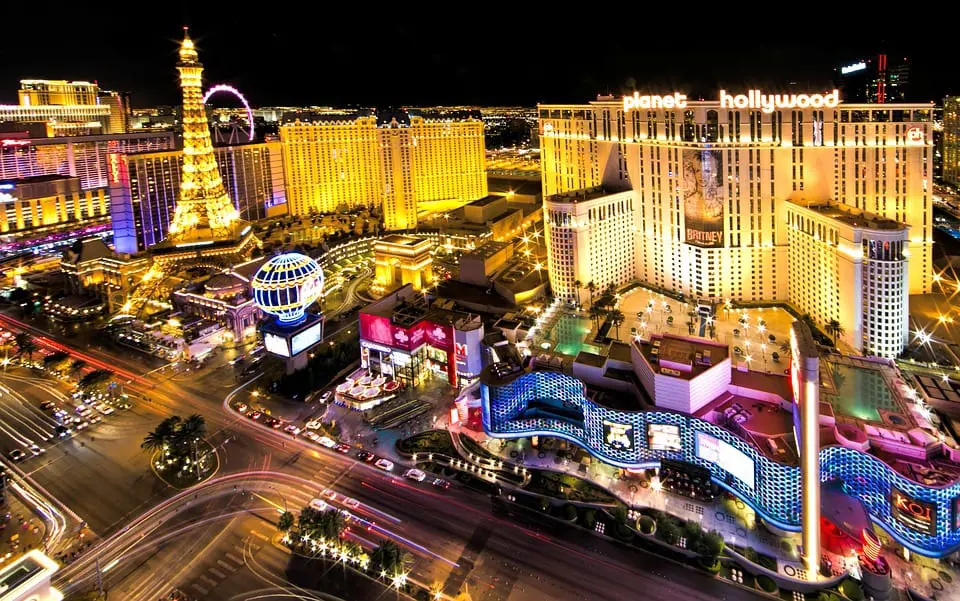 And in a state with a population of three million compared to that of New Jersey with nine million and casinos limited to Atlantic City in the southeast part of the state.
"You're talking about two to three Strip properties who support this and they have nothing to lose and everything to gain," says one unnamed casino executive opposed to the expansion in Nevada at this time. Even though he says it is good for gaming nationwide.
"They have a customer base that travels here, and they would love to spend zero Dollars unlike we do by investing in brick-and-mortar and reaching into our local customer base.
"We create jobs and not build a slot in a box on the Strip. There's 250,000 jobs tied to this industry and 40% of the state's general fund [budget is from gaming]. We want to make sure we get this right. We don't want to kill the golden goose."
Doing it right
If opponents have a say, the matter won't be decided by the Gaming Control Board that makes recommendations to the Nevada Gaming Commission, even though the authority rests with those regulators.
Digital gaming is such a major policy shift in Nevada that the issue should be decided by the Nevada lawmakers, which are scheduled to meet again until 2023, opponents say. Such a forum before elected officials would work in their favour as a way to protect jobs, they argue.
"We need to make sure we get it right," the casino executive says. "It needs to be very deliberative with rigorous debate so it enhances the brick-and-mortar experience."
The opposition will be without one casino executive, the late Sheldon Adelson, the former CEO of the Las Vegas Sands Corp. who died in January. He was once the leading national opponent of igaming before Las Vegas Sands started softening its position ahead of Adelson's passing.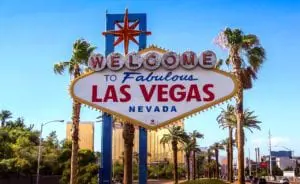 When the issue surfaces, expect the arguments not only to center around loss of business for local casinos and pubs but concerns over an issue Adelson raised with problem gaming - an issue they pointed to as being a concern in Europe.
Hornbuckle has dismissed concerns about digital gaming in Nevada and elsewhere. He said he expects igaming to go from the five states where it's legal today to 12 "in a short period of time."
It's working in other states and will in Nevada, he added. MGM has iGaming in five states.
Hornbuckle pointed to Michigan where igaming launched this year and hasn't harmed brick-and-mortar casinos. He said having a platform to talk to customers 365 days a year is a benefit to the industry.
"We heard this (same concerns) with (growth of) Indian casinos," Hornbuckle said. "We heard this with riverboats. We heard this when every other market opened in the country."
Hornbuckle said Nevada stands to benefit in other ways. He has 700 employees based in New Jersey that could easily be a digital hub working out of their Las Vegas operation.
"I want to use the same digital platform to broadcast at a whole different level and different products and offerings to the world, and I want to use Nevada as the hub of that," the MGM Resorts CEO said. "That happens to be where we are and where our organisation is and focus is. It pains me to go to Atlantic City to the Golden Nugget to see a live studio with our brand on it because in Nevada we haven't been able to set up a platform because of this whole notion that it's predatory and going to (harm) casinos. I think it helps in the long run."
Hornbuckle told an investor group in June that MGM is investing hundreds of millions of dollars in iGaming and it will take until late 2023 or early 2024 to profit from it and added that no one is profiting today. He called igaming "the real value to this business and the economic opportunity" for the casino industry as it emerges from the Covid-19 pandemic.
MGM estimates the combined markets for sports betting and iGaming would reach $32bn in the US.
Nevada should be one of the states to tap into that, according to Hornbuckle.
"I was running Caesars Palace, and we had an escalator that went one way into the Forum Shops, and that was the only way to come in," Hornbuckle said. "But you had to walk your way out. It is the same analogy. Come on. Let's turn the escalators on both ways, and let people come and go as they please.
"If you're doing a great job with great service the tide will rise. Otherwise, we may never get this industry back. It may have gone too far afield for Nevada to dominate it or own a significant piece of it. I'm frustrated by all that."
Hornbuckle is frustrated but those who track Nevada gaming said igaming will have its day.
Bussmann says it will take time. The history of Nevada is one in which members of the resort community respect the views of their members and when there's disagreement, the status quo remains, he explains.
The Strip resorts see a huge opportunity even though Nevada doesn't have a large population. The public wants it, and that helps move it forward, Bussmann adds.
"Population does matter but these [opponents] are some of the same people that said Nevada would die when all these other jurisdictions opened up."
"There are going to be people that want to come home from work one night and want to play blackjack on their phone for 30 minutes as opposed to stopping somewhere on their way home," he says. "That is a lost revenue opportunity."
David Katz, an equity analyst and managing director of Jefferies LLC, says he understands why Nevada is hesitant to adopt igaming because land-based business is such an important part of the economy. But it's becoming clear that having an integrated business that includes land and online can be more productive for casinos because people are engaging on their mobile phones even more in the post-Covid-19 environment.
"It's completely ironic that Nevada wouldn't be on the leading edge of all things gaming, including mobile," Katz says.
Josh Swissman, founder of The Strategy Organization, a Las Vegas-based consultant, says he expects it will be implemented sooner rather than later.
"We need to overcome those types of obstacles so we can continue to grow as a jurisdiction, destination and industry," he says.
Swissman suggests igaming would grow land-based gaming like it did in New Jersey, but it would also bring in the younger demographic that visits the nightclubs, restaurants, pools, and entertainment. They may not want to sit on a casino floor, but would rather play on their phone.
"You can create this omnichannel  experience of moving people from the terrestrial world to the online world when they can't be with you physically in your casino," Swissman explains. "And then it allows people to build up loyalty currency that can only be redeemable in the land-based experience. It creates this cycle back and forth."
Barry Jonas, an analyst with Truist Securities, says with the continued expansion of igaming across the country, Nevada will see what's happening and adopt it as well.
"It could be longer of a wait game, but it's our view that eventually you will see more states legalising digital gaming," Jonas says, including Nevada.
Buck Wargo is a Las Vegas-based business and gaming journalist. He's a former reporter for the Los Angeles Times. He has a degree in Middle Eastern Studies from the University of Texas and worked as a foreign correspondent in the Middle East.