Growing momentum: the legal status of betting and gaming in Brazil
Neil Montgomery, founding and managing partner of Brazilian law firm Montgomery & Associados, explains the complex regulatory situation for betting and gaming in Brazil, the country's long-standing ban on games of chance and the drawn out process to permit more verticals such as sports betting.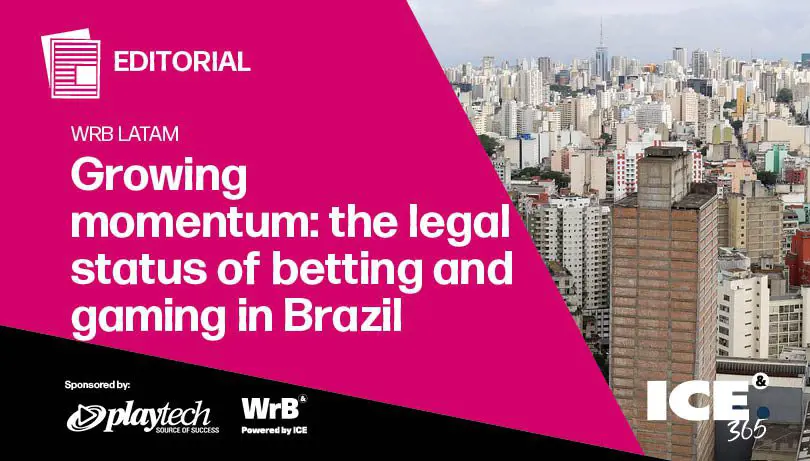 This year saw the 75th anniversary of the general ban of games of chance in Brazil: making it one of the very few non-Muslim countries with such a ban and the only member of the World Tourism Organization besides Cuba to do so.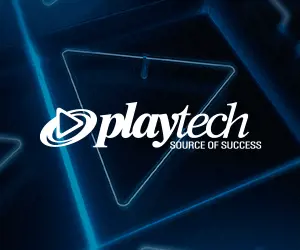 The last roulette spin was played in the casino of the iconic Copacabana Palace Hotel on the night of 30 April 1946, when President Dutra issued a Decree confirming the prohibition.
Ever since, the general ban has been embedded in the controversial article 50 of Brazil's Criminal Contraventions Law. This law defines games of chance as those where the result of the games relies exclusively or predominantly on luck and does not authorize these games to be conducted in public venues or those accessible by the public, whether an entrance is required or not.
In this context, whether the internet can be considered a public venue or one accessible by the public has attracted a lot of discussion, especially since hundreds of foreign online gaming and betting operators currently access the Brazilian market and accept bets from Brazilian punters.
A conservative interpretation of the Criminal Contraventions Law would indeed consider the internet as a public venue or one accessible by the public, especially as from 4 August 2015, when Federal Law No. 13,155/2015 amended paragraph 2 of Article 50 of the Brazilian Criminal Contraventions Law to specify that players betting online can be forced to pay a fine.
Currently, the only legal forms of authorised gambling in Brazil are state-run lotteries (both at Federal and State level), including scratch cards, and horse race betting at authorised racetracks. Online or land based fixed-odds sports betting is set to join that list, pending regulation to be issued in 2021 as promised by the Federal Government, and subject to licensing.
It follows from the above that the deciding factor in ascertaining whether a game is considered to be one of chance in Brazil is the extent to which winning or losing depends on luck or skill.
Whenever the outcome depends predominantly on skill - even if luck is a factor in the result - the game will not be considered gambling and will not be subject to the restrictions of the Criminal Contraventions Law.
Recognition of the distinction between games of skill and games of chance is increasingly present in Brazil nowadays. Skill games are generally referred to as "mind sports" ( esportes da mente, in Portuguese).
In this regard, the Brazilian Federal Government recently approved the Brazilian Chess Association for the Visually Impaired, the Confederation of Texas Hold'em and the Brazilian Bridge Federation, recognizing that such games are sports.
In the context of the above, there are two main bills seeking to legalize all forms of gambling in Brazil - one proposed in the Senate and the other in the House of Representatives. Neither bill has yet been approved by the house where they have been respectively proposed:
House of Representatives Bill No. 442/1991
Seeks to legalize various forms of gambling, both online and land-based.
Would put into place a registry for gambling addicts. An individual will be included either by choice or judicial order. Such persons cannot gamble.
Licensed entities must be: incorporated under Brazilian law, with headquarters and management in the country; technically capable of conducting the activity; and financially and economically credible.
Shareholders/managers must also provide documents such as income tax returns and clearance certificates and have no criminal record
Servers for online gaming operators must be located in Brazil.
For land-based casinos: the number of establishments per state varies between one and three and is based on the number of inhabitants of each state. Based on the current population of each state, São Paulo could have up to 3 casinos, Rio de Janeiro, Minas Gerais and Bahia could have up to 2 casinos each and other Brazilian states could have 1 casino each.
This limit would not apply to hydro-mineral resorts where casinos have previously been operated (i.e., certain cities in the State of Minas Gerais).
No group may be granted two licenses in the same state, nor more than five licenses in the country. Licenses will be granted for 30 years and renewable for another 30 years.
Senate Bill No. 186/2014
Seeks to legalize various forms of gambling, both online and land-based.
Providers must comply with Central Bank rules regarding: identification of players, communication of financial transactions and keeping of records.
The first concrete development towards the legalization of gaming and betting came at the end of 2018, with the enactment of Federal Law No. 13,756/2018, legalizing fixed-odds sports betting, both land-based and online.
The law defines fixed-odds sports betting as a form of lottery comprising a betting system related to real sports-themed events (and, therefore, in principle, not to electronic sporting events), in which winnings are defined at the time the bet is placed.
At the end of 2020, the Brazilian regulator (SECAP – a division of the Ministry of the Economy) announced plans to roll out regulations for fixed-odds sports betting by July 2021, a promise which was not honoured.
In its latest draft decree released last year, SECAP opted for the concession licensing model out of the three possible approaches (the other two approaches being authorization licensing  - which would entail an unlimited number of licenses - or monopoly licensing).
Under the concession model, operators will have to bid competitively against each other to "win" one of the few licenses limited in number.
Initially, it was expected that no more than 30 operators would be able to function in Brazil at any one time. However, the latest rumours indicate that the total number of available licenses should be between 50 and 100.
But considering that approximately 500 foreign sportsbooks are believed to be currently operating in Brazil's market, even this increased number of licenses may not be sufficient
There is still hope, though, that this wind may change direction.
Sixty-six companies responded to a recent Request for Information issued by Brazil's National Economic and Social Development Bank (BNDES) and 38 were selected to receive a Request for Proposal to select a company or consortium of companies to assist BNDES in structuring the industry for fixed-odds sports betting in Brazil, which would include working with SECAP in defining the most appropriate business model and legal framework.
The news is that the qualifying applicants had not yet received such RFPs by mid-July and this is the reason why SECAP could not honor its promise to roll-out the regulations. This may now happen in the months to come.
Besides not defining the licensing model for fixed-odds sports betting in Brazil, Law No. 13,756/2018 was also greatly criticized by the industry for contemplating a turnover tax (3% for online operations and 6% for land-based operations), in addition to the taxes usually paid by companies operating in Brazil.
Fortunately, this changed in July 2021 when Law No. 13,756/2018, by means of an Amendment to Provisional Measure No. 1,034/2021, which was converted into Law No. 14,183/2021, whereby gross gaming revenue (GGR), rather than total revenue/turnover, became the basis for calculating the additional tax paid by licensed operators.
As the law now stands, payout (without limitation) and the corresponding withholding income tax (levied at the rate of 30%) will be deducted from the operator's total revenue to form the tax basis.
The gaming tax now applicable can be broken down as follows:
As far as enforcement actions are concerned, these have so far focused only on local operators and money laundering issues.
Since Brazilian credit card companies are subject to controls established in the Brazilian Anti-Money Laundering Law (Law No. 9,613/1998), which deems money laundering to be a crime when the monies laundered derive from any illegal activities (therefore, not only from crimes but also from criminal contraventions), some of them do not authorize clients to use their credit cards on gaming and betting websites.
Once fixed-odds sports betting is regulated and licenses start being issued, it is likely that enforcement against offshore operators that are not licensed locally will increase significantly.
Besides the legislative front, gaming and betting in Brazil has also been impacted by judicial decisions, especially those emanating from the Supreme Court (STF). The courts of the State of Rio Grande do Sul are generally of the opinion that the Federal Constitution, which was enacted after the Criminal Contravention Law prohibiting games of chance, essentially revoked that law.
Accordingly, these courts have issued decisions allowing establishments that exploit games of chance to remain open in the state (with certain restrictions until this is definitively ruled upon).
The matter has been taken to the STF and has been deemed to be of "general repercussion", which means that the ruling will be binding on all Brazilian courts. All lower court cases are suspended until this leading case is ruled upon. If the STF rules that the restriction on gambling is indeed unconstitutional, all forms of gambling could, potentially, be legalized without regulation.
The STF case and the bills mentioned in this column have been under review for a long time and are extremely controversial. A ruling by STF, which may lift all restrictions on games of chance in Brazil, was expected for 7 April 2021, and was then postponed indefinitely. In the light of the disruptions caused by the outbreak of the Covid-19 pandemic, it is uncertain whether there will be major progress in these matters within the next months.
Another important STF decision issued towards the end of last year that had a major impact saw the court unanimously ruling to end the Federal Union's monopoly on the lotteries. In its decision the STF recognized the Federal Union's authority, embedded in clause XX of article 22 of the Federal Constitution of 1988, to legislate on consortia and draws (including lotteries), but that such authority does not preclude the States' authority to exploit and regulate lotteries of their own.
Following this decision, several Brazilian states have taken the necessary steps to launch their own lotteries.
However, the federal government wants to limit bets on these state lotteries. In this regard, it is expected that SECAP will publish in the near future an ordinance establishing rules for the creation of lotteries and sports betting systems at state level.
One of them is the adoption of mechanisms that prevent bets from other states of the federation. One of SECAP's goals is to ensure that the creation of state lotteries does not empty federal concessions for the sector.
Moreover, the STF decision is not only an important victory for Brazilian states which have been exploiting their own lotteries, but it may also potentially impact the regulation and exploitation of fixed-odds sports betting in Brazil, since, as previously mentioned, they have been deemed by law as a lottery modality.
This means that - at least in theory - Brazilian states will be in a position, following the STF ruling, to offer any form of lottery already in existence at federal level. So given that fixed-odds sports betting is a form of lottery, Brazilian states may be able to impact the federal licensing program by granting licenses to operators at state level.
It follows from the above that gaming, betting and lottery industries are gaining greater momentum in Brazil. This may be intensified now that Senator Ciro Nogueira, who has in recent years spearheaded the legalization of all forms of gambling in Brazil, has been appointed by President Jair Bolsonaro as his Chief of Staff. We will have to wait and see.
Neil Montgomery is the founding and managing partner of Brazilian law firm Montgomery & Associados at which he heads the law firm's Minds Sports, Draws, Gaming, Betting and Lottery Practice Group. The firm, which pioneers the innovative business model of Lean Full Service – LFS®, is headquartered in São Paulo and has a presence in Rio de Janeiro and London. It is the only Brazilian full service law firm with a dedicated team specializing in gaming and betting. Neil represents Brazil as a General Member at IMGL, is a published author and a regular speaker at international gaming and betting events. He has worked as a lawyer in London and São Paulo and specializes on advising multinational companies in investing and doing business in Brazil and Brazilian companies expanding their businesses overseas. E-mail: neil.montgomery@montgomery.adv.br.