Esports trends in 2022 and beyond
The second ICE365 esports report, in partnership with Abios, sets out the key threats and opportunities for the sector in the coming years.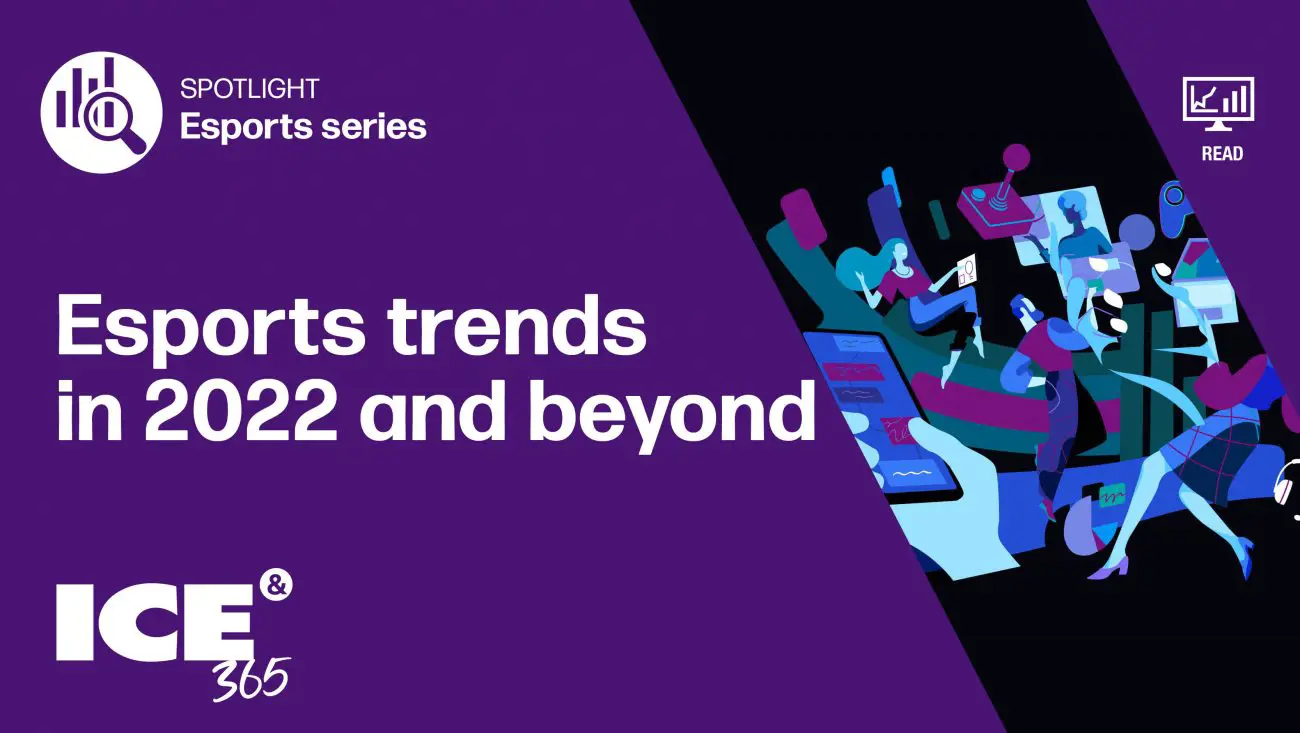 If the last two years have shown us anything, it's that the industry is more than equipped to handle the impact of global pandemics, supply and labour shortages, and depressed economies. The events of 2020 and 2021 have done little to impact esports viewership, participation and betting enthusiasm.
This esports report, sponsored by Abios, aims to highlight some of the most important developments in the esports and esports betting industry in 2021. It will also uncover some of the key opportunities and challenges for the sector in 2022 and beyond.
Cybersecurity has been one of the most significant threats facing global businesses in 2021. From employees working from home over unsecured networks, to students moving to online classes, there has never been a more accommodating environment for cybercriminals to disrupt the very platforms on which esports is supposed to thrive.

Just look at the cybersecurity threats facing our industry, such as DDoS, malware, ransomware and data breaches. These affect all walks of life from developers, publishers, platforms and tournaments, to betting operators and their service providers, players and punters themselves.
Meanwhile, China, the world's largest esports market with more than 660 million gamers and 400 million esports fans, placed harsh restrictions on young gamers in 2021, effectively limiting them to three hours of video game time per week.
Despite this, the esports industry is tipped to have grown 130.8% in 2021 reaching $27.4bn, according to a study from Huya Inc and Communication University of China.
In the report we look at the reasoning behind China's restrictions, and their expected impact on the global esports scene. We also discuss whether these restrictions may find their way to other countries in the future.
Other issues explored include esports integrity, the continued growth of mobile esports and the rise of India as an esports powerhouse. Elsewhere, we look at the various trends set in motion that are aimed at professionalising the growing industry.
The next 12 months will mark another pivotal year of growth for esports, and we're excited to guide you through it.
Felix Ng, report author
Felix Ng is a gambling and esports industry writer and editor, with a distinct focus on the B2B sector. He is the current Asia Editor for Asia Gaming Brief, producing daily news content, infographics, interviews with industry leaders and podcasts. Felix is also an experienced copywriter having worked on affiliate gambling sites in Asia and Australia. He is based in Sydney, Australia
A word from our sponsor: "As the official esports data partner to Clarion Gaming, we're incredibly happy to support their quest in providing the igaming industry with in-depth esports market projections.
"Our goal is to facilitate the growth of esports and believe it's achieved by providing the building blocks to create great esports products and by sharing and exchanging expert knowledge."
Oskar Fröberg, founder and CEO, Abios