Benchmarking for a better future
As operators continue to increase their focus on responsible gambling, many have taken to reporting their progress in key safer gambling metrics, including the number of customers identified as problem gamblers or the revenue derived from these customers. Is this a necessary move that allows the industry to communicate its progress, or an attempt at greenwashing? And how can the industry prove to outsides that any progress made is genuine, and ensure this benchmarking does not have a counter-productive effect?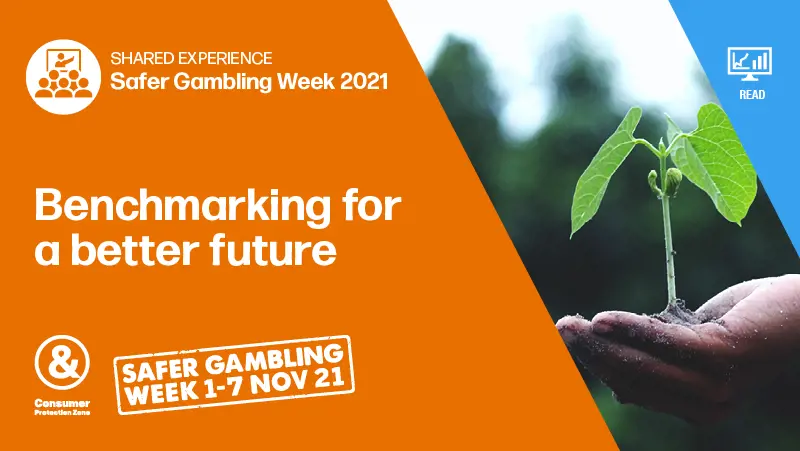 In the modern gambling industry - particularly in the online space - operators have more customer data at their fingertips than ever.
With a few simple steps, they can quickly see a customer's favourite games, when they like to bet, and estimate a player's lifetime value.
But historically, operators have been secretive about some of the most crucial statistics about their player base: how many customers are suffering from gambling-related harm, and how much money has the business made from these customers?
More recently - with the industry facing serious public pressure to appear more proactive on harmful gambling - that has begun to change.
Laura Da Silva, director of responsible gambling consultancy DigitalRG.com, says widespread pressure from a variety of sources - both internal and external - has helped lead to this turnaround.
"I think there's been increased pressure from regulators, but I think there's also increased pressure from employees. They want to work for a company that stands for something positive, so I think that employees and potential recruits want to know that something is being done," she says.
"And then there's society at large - you can't open the Times, the Guardian, the Independent without reading a negative story about the gambling industry and so of course that creates pressure."
Journey towards zero
Kindred this year grabbed plenty of attention with its "journey towards zero" campaign, which saw it report revenue from harmful play. In the three months to 31 December, 2020, the Unibet and 32Red operator said 4.3% of gross winnings revenue came from at-risk gamblers.
Kindred is far from the only operator benchmarking its responsible gambling process - though its decision to record the portion or revenue it receives from these customers remains unique.
Italian lottery operator Sisal has reported on its progress towards three "zero impact" goals, including having zero players defined as problem gamblers. While it did not list the total number of problem gamblers, it said this number halved in 2020.
A number of other operators, from Entain to William Hill to Betsson, have recorded the number of safer gambling interactions they have made, while Entain also reports the number of robberies (45), assaults (204) and anti-social behaviour incidents (4,760) associated with its retail betting shops.
Joining Kindred in reporting revenue from at-risk customers is Tipico, which found this total to be 2% - lower than Germany's national at-risk gambling rate - in 2019. Joachim Haeusler, head of corporate responsibility for the German operator, says reporting harmful revenue is particularly important to show that the operator is excluding customers before they suffer disproportionate losses.
"One KPI we find specifically relevant is the financial impact of problem gambling," he says. "Although a potential problem gambler is obviously being excluded as soon as a company learns about issues, those customers still made transactions before they could self-exclude or be detected. Revenue from those customers should be minimized."
Paf, meanwhile, does not report on details about customers classed as problem gamblers, but does report on revenue by spending band, revealing that revenue from players with losses between €15,001 and €30,000 - its loss limit at the time - was €18.3m in 2020, out of €113.0m in total revenue.
Meanwhile, Kindred has continued to report its "harmful revenue" numbers each quarter, with the trend suggesting a gradual decline - in Q3 of 2021, that figure had fallen to 3.3%.
By 2023, it aims to generate no gross winnings revenue from at-risk or problem gamblers.
"Our aim is to get as close to zero as possible, but we know it will not be easy," Anna Jein, sustainability manager at Kindred, says.
Jein says that - once Kindred had made the decision to aim for a fully sustainable revenue base by 2023 - reporting data on its progress was the logical next step.
"We decided to reveal our progress towards our ambition of zero harmful gambling, because we want to increase transparency and knowledge about our sustainability work towards this ambition," she says.
"We also want to contribute to an open, fact-based dialogue with decision makers and other key stakeholders about harmful gambling and what is needed to protect those who suffer."
In Da Silva's view, that cause-and-effect goes both ways. If an operator is capable of reporting data on problem gambling, it must set a target of eliminating problem play.
"Imagine if you had a restaurant where one in a hundred customers got food poisoning," she says. "That would not be acceptable."
Progress or greenwashing?
The most recent numbers reported byKindred can be viewed differently, often depending on existing beliefs about the safer gambling debate.
On the one hand, 3.3% of Kindred's Q3 revenue comes out to almost exactly £10m, an extremely large sum of money. On the other hand, 3.3% of revenue is a low total to come from a group that - almost by definition - gambles very large amounts.
Industry averages can be up for debate and difficult to calculate, but a 2004 Canadian study estimated the portion of revenue that comes from problem gamblers to be much higher, at 23.1%, though this used a definition of problem gambling that tends to produce higher prevalence rates.
No operator has published an alarmingly high number, with the data reported suggesting problem gambling affects only a small number of customers at licensed operators, is not a major source of income for the industry and can be reduced with operator-level interactions - but can those stats be trusted?
Da Silva says that will always be the key question. "I always think it's really great for companies to be very transparent about their progress whether it's positive or negative because it expands the discussion, it enables them to include more stakeholders and ultimately allows them to listen back, improve their practices and get better, so on that front I think it's amazing," she explains.
"The issue is, when is it real, and when is it greenwashing, pretending or overselling?"
Da Silva notes that that does not mean industry responsible gambling stats should be thrown out - well-audited and consistent industry-reported data are still very useful, she says. But otherwise, the data may form little more than a PR campaign.
"Unless you know the company deep down or you are confident in the auditing process and in standards being consistent, you can't know whether it's true or not, and I think that's a big problem," she says. "Because then it can be about who's going to shout the loudest and who's the best at PR.
"But it's important that you don't just pay for a financial audit and create a conflict of interest. It has to be a real, real audit. I've seen too much that makes me doubt certain audits."
Kindred - which has worked with leading safer gambling researcher Dr Mark Griffiths - has focused on dialogue with experts in the field in its attempts to ensure its measures are accurate.
Customers defined as being at a high risk of harm tend to be those have self-excluded for six months or more, customers whose accounts have been closed by Kindred or those flagged as the highest risk level on Kindred's behavioural monitoring system.
"The data we present is based on what we see in our system, and problem gambling proxy measures used by renowned researchers, which gives us a strong indication towards how much revenue is generated from different risk categories," Jein says. "It is important that we share this to facilitate a fact-based and transparent discussion.
"We regularly share anonymised customer data with leading researchers, ensuring we develop and use the most effective tools and processes."
A new standard
When an operator determines that a player is a problem gambler, it can contact the player to guide them towards tools such as deposit or time limits, or ask them to self-exclude. If they fail to take action, it can do it for them, either excluding that player or closing their account.
It's much harder, however, for operators to ensure the players at the highest risk of harm get the help they need and stop gambling. Even those who make use of cross-operator self-exclusion tools may be able to find other ways of gambling in person or at unlicensed sites.
Promising news in that space came from the GB Gambling Commission, which reported last week that the rate of problem gambling in the UK declined to 0.3% according to its quarterly telephone survey.
From Jein's perspective, actually reducing the amount of harmful gambling will take a lot more than the work of a few operators.
"For consumer protection to be successful we need continued investment into technology, more industry collaboration, and a robust license system with a high level of channelisation," she says. "Furthermore, we continue to learn as we go and the collaboration that we have with leading researchers is invaluable in developing new and improved tools and processes."
The solution may involve operators one day reporting their problem gambling statistics as an industry-wide standard. Jein believes that operators beginning to report their stats can help set out definitions and standards towards this end.
"We have set ourselves some very ambitious goals for our sustainability work, and we of course want to share our progress to ensure transparency and encourage open dialogues across the industry," she says. "Generally there is a lack of common definitions across the industry, and we hope we have started a much needed dialogue around setting these across operators and other stakeholders."