A new era for OpenBet: Jordan Levin on its future as an Endeavor brand
The OpenBet brand has been resurrected as part of the sportsbook technology business' spin-off from Scientific Games and acquisition by entertainment behemoth Endeavor. Now CEO Jordan Levin believes it is poised to play a transformative role as betting, media and sports converge.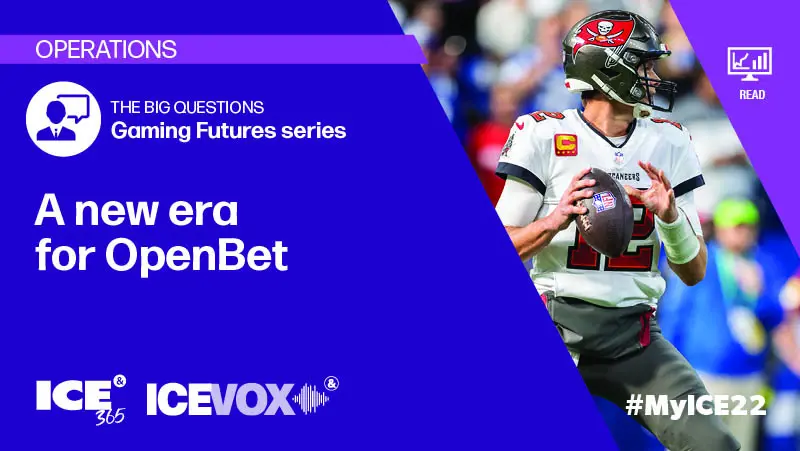 The history of OpenBet can arguably be broken down into four distinct eras.
Its first saw the business, then Orbis, establish itself as the go-to supplier for the biggest brands in the industry. Its second continued on this path, through a private equity-backed management buyout and NYX Gaming Group's acquisition of the business.
Its third, under Scientific Games' control following its 2017 deal to take charge of NYX, was one of the clearest signs that legal betting was coming to the US. It was agreed months before the Supreme Court struck down the Professional and Amateur Sports Protection Act (PASPA).
A new, more agile business emerged from this period. A total overhaul of the OpenBet technology resulted in a more flexible platform that significantly ramped up the number of partners it could launch each year. It carved out a leading position in the US, becoming FanDuel's core sportsbook provider, and striking deals with the likes of Golden Nugget Online Gaming, BetMGM, Hard Rock Digital and WynnBet among others.
Following a major shake-up in the shareholder base during the second half of 2020, Scientific Games then threw the industry a curveball in June 2021. It announced that it was to divest its sports betting and lottery businesses in order to cut its debt pile. The sale of the lottery arm, which had built the business into an industry behemoth, was surprising enough - the sale of the sportsbook business arguably more so.
To sell a business that was by all accounts leading in its field, when the US market was still in its hyper growth phase, marked the beginning of its fourth phase.
The eventual acquirer was arguably surprising but reflects the growing status of legal wagering. Endeavor, owner of IMG and its IMG Arena subsidiary, the Ultimate Fighting Championship, nine Minor League Baseball teams and a co-owner of Euroleague basketball, amongst other assets, stepped in to snap up the supplier in a $1.20bn deal.
In spite of these wholesale changes, chief executive Jordan Levin notes, the business has continued to grow, while also fitting in the bolt-on acquisition of Bet Builder pioneer SportCast and prepare itself for life outside of the Scientific Games umbrella.
The OpenBet brand, which had been phased out in favour of OpenSports under Scientific Games' ownership, also returned.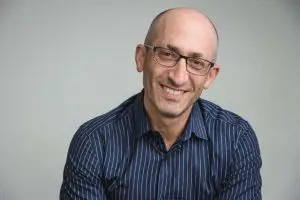 "What's old is new again," Levin says. "OpenBet is one of the classic brands in the industry, but we've revitalised it, freshened it up and really transformed the way we deliver our products to the market. We've expanded our portfolio and are really excited going into 2022 with a head of steam."
He credits his team for helping the business through a year of total upheaval. "It's been a true juggling act and a test of the team's fortitude," he says. "The premium value we've been able to achieve for Scientific Games shareholders through the sale of Endeavor only comes through having high quality talent driving the business forward.
"I couldn't be more thrilled with how my team has shown up and made us ready for the ongoing competition in the market."
The sale also marks an end to Levin's long association with Scientific Games, having joined the business through its 2013 acquisition of WMS. This ultimately led to the creation of its social gaming arm SciPlay, which was spun off in 2019, before he took charge of its SG Digital division as CEO.
He admits to having some mixed feelings about his tenure with the business coming to an end. "I've been part of the Scientific Games family for a long time," he says. "But sports betting in particular and the opportunity to do something transformative really energises me.
"The business will be run in a much simpler way, with fewer competing priorities, not only within SG Digital but also with the gaming and the lottery [divisions], and at shareholder level," he continues. "We're going to be running OpenBet as a pure sports betting business within Endeavor, complementing and pairing with the great assets it has. It's a great continuous growth for me personally, for OpenBet, and for the great talent we have."
How OpenBet dovetails with IMG Arena, the Endeavor-owned sports data and media provider, is yet to be decided, with the transaction only expected to close in Q2. Levin points out the businesses are "swimming in the same pond, though maybe not the same lane," meaning they complement rather than compete against one another.
This, he argues, further shows the strategic thinking behind the acquisition. "It's a way for Endeavor to horizontally expand across the value chain," Levin explains. "They've got IMG Arena as a great platform for sports data and video streaming, and you get the betting piece with OpenBet."
But that's only one of the possibilities it creates. "Endeavor is one of the most diversified, exciting sports, media and entertainment platforms in the world," he says. "I think there are amazing things we can do - you can daydream all day about it.
"You think about UFC, you think about some of the events Endeavor puts on, Professional Bull Riders, Euroleague Basketball, the baseball clubs they are acquiring. You start thinking about all these things and seeing there's an opportunity to do something transformative in the industry."
The fact that these opportunities have appeared is a testament to the wider media landscape engaging as US betting proliferates, Levin continues. Aside from Endeavor agreeing to acquire OpenBet, direct-to-consumer brands such as Fubo, Fanatics and DAZN are now moving into the sector. Disney, via ESPN, is poised to make its own move.
"Everyone's trying to find out how to disrupt the industry norms," he says. "I think what you're going to see is a lot of media brands exploring how they get closer to the fans, and how they deliver experiences closer to the fans.
"The traditional betting operators will obviously have a place, but I think you're going to see leagues, teams, media platforms like DAZN or Fubo looking to see how they can engage more directly with fans, either in partnership with the DraftKings or the FanDuels of the world, or more directly."
OpenBet's role in this will initially be to "sell picks and shovels to the industry" - that's what it has done successfully for decades after all. But once the Endeavor deal closes, thinking can turn to how to leverage the assets, platforms and connections across the wider group.
And dealing with large-scale, demanding customers "plays right into our hands" Levin says. Take Flutter. It provided its technology to the Paddy Power Betfair business, and as acquisitions such as those of FanDuel and The Stars Group were added, it was OpenBet's technology stack that became the core engine for the business. "That plays into our hands when you think about the global consolidation and expansion."
When it comes to media moving into betting, companies are traditionally lacking experience of the sector. Partnering with OpenBet, as an Endeavor-owned business, provides access not only to technology, but also to the wider network of businesses, events and assets it provides.
Further expansion can be achieved by creating additional value for customers with new solutions, such as SportCast. Acquired in May 2021, it made its name with BetBuilder, which allows for players to bet on multiple markets within the same game.
"We felt SportCast was one of the most innovative pricing solutions providers; they're widely known for the BetBuilder same game pre-match parlay solution, but they do a lot more than that. We will be doing even more with them in 2022," Levin says. "That's a great example of where we feel we can deliver more value; it's not just about new business development, it's about delivering that value to our tier one customers.
The product is "catching fire" in the US, with same game parlays accounting for up to 25% to 30% of pre-match handle. The market, he argues, is moving into a phase where new content, and new variants of existing content, will be key differentiators for operators.
This, he points out, has seen a lot of startups emerge and make a lot of noise, only to fall over when they switch on, and in-play solutions such as micro-markets. "There's a lot of stuff out there that people are throwing at the wall to see what sticks." Developing those solutions, he adds, will be OpenBet's "absolute focus."
"We will continue to put a lot of R&D in further developing the SportCast solutions and products, but also looking at partnerships to companies to help deliver solutions, and M&A - what's the next SportCast that can be added on?"
But OpenBet is not just a US play. A single-market focus would suggest it is unable to find room to grow in other territories. While the wider industry's focus is trained on the US, Levin stresses that the supplier's roadmap stretches worldwide.
"The majority of OpenBet's revenue is and will continue to be ex-US -," he says. "We have a great business in EMEA, a strong position in APAC - in particular Oceania, including the market leaders in Australia and New Zealand, and the state-sanctioned monopoly in Singapore.
This will be followed by expansion into new territories. In 2022, OpenBet looks forward to extending its geographic reach into multiple new regions including Latin America and Africa, amongst others.
In North America, it has already established itself in beyond the US, rolling out betting for Canada's Loto-Québec, British Columbia Lottery Corporation and Atlantic Lotteries. Further opportunities for pan-Canadian expansion have already presented themselves and OpenBet "feels good about [its] chances."
Even Europe, where OpenBet made its name, offers new opportunities. There are multiple deals, signed but not yet announced, in Eastern Europe.
"2022 is going to be a really interesting year as we have a great foundation in Western Europe, Oceania and the US," Levin says. "We will continue to grow in those markets, but it's really the year you'll see us launch in three new jurisdictions we haven't traditionally been in, Eastern Europe, Latin America and Africa, so we're extremely excited about the opportunity."
It could be argued that 2022 marks the latest rebirth of the OpenBet business. It has evolved from being the leading supplier, but one that could only work with the leading brands, launching one new customer per year.
The reshaping under Scientific Games' ownership saw a new, more agile business emerge - one that has launched as many as 30 new clients in 2021. This is likely to rise to more than 35 in the current year.
"We feel we've erased the narrative of the old and slow OpenBet - that's far back in the rear-view mirror," Levin says. "But it's not just about delivering new launches, it's also about driving customer success once we've launched, and ensuring customers are optimising the solution.
"We're supporting them with tools, tech and service, and providing additional value through product like Sportcast."
Now, under Endeavor's ownership, it could be poised for something even bigger. The opportunity is there, and OpenBet has an idea of what it wants to achieve. But Levin, having led his team through a year of significant upheaval, now has to ensure it can put these plans into practice.
"At the end of the day, as they say, execution eats strategy for breakfast," he says. "You've got to have a great strategy, but execution is really how you make those ideas into reality."