UK regulatory waters will require careful navigation in 2017
Olswang's recent gambling conference highlighted the pressures and numerous underlying issues the UK igaming sector will have to contend with in 2017.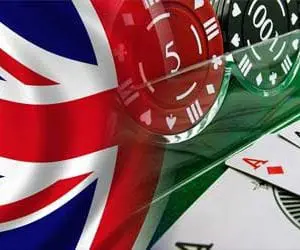 The regulatory investigations and pressure the UK gambling sector has faced in 2016 will only increase in 2017. Those were the clear conclusions to be drawn from law firm Olswang's recent gambling conference. The details will fall on operators' marketing, use of data, banking needs and payments frameworks, all of which will be strongly affected.
Amanda McCormack
As David Zeffman, head of the gambling practice at Olswang, kicked off the event, the subsequent talks and discussions made it clear that the remote gambling growth of the last 10-15 years had led the UK government to review the regulatory climate.
In practical terms, this translates as investigations by the Competition and Markets Authority into igaming advertising of bonuses and free bets, clampdowns on binary options in the financial trading sphere, the Information Commissioner's Office looking at affiliates and SMS marketing (spamming) and, of course, the Triennial Review into stakes and prizes, which  many industry observers believe will recommend cutting the maximum stake on FOBTs from £100 to between £10 and £2.
Within those headlines, underlying issues such as social responsibility, treating customers fairly and money laundering have been at the forefront of the past year's regulatory push in the UK. Sarah Harrison, chief executive of the UK Gambling Commission (UKGC), has been particularly vocal on these topics.
Tamsin Blow, legal director, Olswang, pointed out that due to the surge in regulatory investigations, "where we are now is not where we will end up". Highlighting the crossover with social responsibility, she explained that the fourth version of the EU Anti-Money Laundering Directive (AMLD) is set to be written into UK law by June this year.
It will cover all gambling operators, not just casino operators, as was the case with the previous 2007 directive. Importantly, Brexit should not affect the implementation of the new directive as it will be put into law before the UK officially parts ways with the EU.
The government could decide to change this once it has left the EU, but this seems unlikely given it will already be lawful and UK Prime Minister Theresa May's previous commitment to anti-money laundering and counter-terrorist finance.
UKGC hot on AML The UKGC is hot on money laundering and operators will need to assess that their money flows are not coming from the proceeds of a crime or funding terrorist activities.
New AML rules also include the cash payment threshold being lowered to €10,000 and increased emphasis on identification, mitigation and monitoring of money laundering activity.
The Commission will publish its new enforcement strategy this month, laying out how gambling companies who are seen as having breached regulations will be disciplined. Several bookmakers reached voluntary settlements for failing to prevent money laundering or problem gambling recently, including the likes of Paddy Power and Gala Coral.
The UKGC's Harrison has warned that tougher measures are on their way and firms that do not follow regulatory guidelines could end up seeing their licence to operate in the UK under review.
Olswang's Tamsin Blow said risk assessments should be carried out by gambling operators at least once a year and staff should be properly trained so they can successfully recognise money laundering activities.
CMA investigation Advertising and marketing is strongly linked to social responsibility, with the CMA (Competition and Markets Authority) currently leading an investigation into whether online gambling companies are treating customers fairly.
The CMA is looking at issues around advertising, which include: sign-up promotions such as free bets and bonuses, disproportionate sanctions over multiple accounts or bonus abuses, limiting consumer's time period to complain, and withholding winnings from consumers.
As part of the investigation the CMA has asked for evidence from online gambling firms and customers who feel they have been mistreated. According to Anna Soilleux-Mills, legal director at Olswang, the number of gambling companies targeted by the CMA was "around 10 and the CMA will probably go for biggest operators by product type."
However, she quickly indicated that other companies not investigated should "not breathe a sigh of relief" as it may be expanded, and the CMA and UKGC will be expecting all other operators to be watching the results of the investigation and to fall in line.
So what will happen next? A company that is found to be at fault by the CMA would have to submit to a number of undertakings, which essentially would mean entering into contracts with the CMA and promising to change terms and practices going forward.
Data concerns Elle Todd, partner at Olswang said data protection was of growing concern to the industry and detailed record keeping and profiling were important to address those issues. There is a push towards a higher level of bureaucracy with too many companies using personal data.
"Regulators have given up on companies acting responsibly towards data. There are too many examples where the EU Commission has got fed up with big technology companies, often based in the States, using huge amounts of personal data," she explained.
One recent high profile incident saw the Information Commissioner's Office (ICO) targeting more than 400 affiliates warning them not to use  SMS to spam players with gambling promotions under threat of a £500,000 (€585,400) fine.
Currently the ICO will just have a discussion with a company about how it is using data if a complaint is made, but from the end of May 2018 and the introduction of the General Data Protection Regulation in the UK, companies must be able to provide detailed records of how they have processed personal data in the past, and have a system in place to record it in the future.
"It's a huge task and that is, I think, the biggest problem moving forward," emphasised Todd.
Banking and payments When it comes to banking and payments, Sam Robinson, partner at law firm Nabarro, said that one-leg payments coming in to replace two-leg payments meant that in the future you just need one payee to be in the EU.
However, the new payments set up will require stronger customer authentication, with a separate verification code; and this may put customers off, he added, although one good thing would be that customers will be able to vouch for trustworthy pages with their bank, meaning they will not have to verify every time they visit.
Robinson said Bitcoin was already relevant to gambling companies and "the (UK) government is expected to adopt it by 2023 and then widespread by 2027".
Meanwhile Paul Leyland, partner at consultancy Regulus, spoke on the problem land-based gambling operators were having with financing, as they moved further online. "If land-based firms become increasingly online their profits may grow but if their debt profile isn't declining they may face problems.
"Next time they want to refinance their debt they may find their cash flows may be more geared towards online compared to previous periods and they may not be able to persuade the bank that everything is okay."
Leyland emphasised that operators are increasingly being pushed to tier 3, small national or regional, banks in order to simply be banked.
He said: "There is an increasing risk of perfectly respectful operators getting their bank accounts closed. It is nearly impossible for new operators to get a bank account in the UK."
Conclusion All present at the event agreed that the regulatory pressure would not ease on the UK igaming sector in 2017 but a key problem likely to arise from all the investigations was the potential for creating an unfair market or unequal playing field.
Some operators, generally the bigger and high profile ones, may follow the rules while others, not under as much regulatory scrutiny, carry on doing their own thing without having to worry about those issues.
Customers may also unwittingly believe all gambling companies are sticking to the rules and being transparent, when in fact they are not.
How regulating bodies address these issues and enforce regulations moving forward will be of particular interest to the gambling sector. If not addressed satisfactorily regulations may be seen as unfairly restrictive on larger, more prominent companies or others who find themselves under investigation.
The issue of enforcement of course cropped up and Olswang's Anna Soilleux-Mills said the CMA had "new consumer powers to redress compliance and choice, the redress can actually include the CMA creating undertakings for companies to set up compensation schemes for consumers who have been affected."
But if regulatory headwinds were not worrying enough for the gambling sector, the possibility, not that far-fetched according to Olswang's Dan Tench, of class action lawsuits by punters unhappy at unfair terms over bonuses and free bet offers or personal data being mishandled should not be discounted.
Clearly, 2017 will be a year of regulatory upheaval for the UK gambling sector, it will have to navigate those waters with extreme care.