Sweden: will igaming regulation impact investment in leading Nordic market?
With potential change to Sweden's igaming regulations on the cards, iGB talks to Dawid Myslinski of Redeye AB and Adam Kostyál at Nasdaq Stockholm to find out if investment levels could be affected.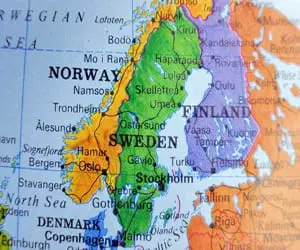 With potential change to Sweden's igaming regulations on the cards, Amanda McCormack talks to Dawid Myslinski of Redeye AB and Adam Kostyál at Nasdaq Stockholm to find out if the investment levels are likely to drop and what the future might hold for Sweden. Nordic-focused igaming firms have been held up as successful, profitable models in the online gaming sector for some time now. From so far unregulated Sweden or Norway to recently-regulated Denmark, Nordic-focused operators and suppliers historically have performed well.
But with a regulatory report from Sweden's Ministry of Finance due out at the end of March, does this mean the highs are over for the region's biggest market and will investment and growth from the Nordic market start to recede?
Regulatory threat Regional activity hasn't really slowed down despite the fact that igaming regulation will very likely be set in motion once the report is out. Swedish regulator Lotteriinspektionen has said that in the first nine months of 2016 revenue from the country's regulated gambling market had increased by 5% year-on-year.
Dawid Myslinski, corporate finance advisor at Redeye AB, backs this up. He tells iGaming Buisness: "Even now in 2017, when many people thought the industry was mature and slow, there are a lot of investments into the sector. There are plenty of new white labels being started and the marketing spend is on the increase."
Myslinski warns that the future may see a dampening in investments once Sweden regulates, however, "beyond that money will be coming into the sector as long as it offers superior returns on investment, as with any other industry".
"The shift from land-based to online in the Nordics has probably come further than any other place in the world, but there is still room to outperform general GDP-growth for many years to come."
The classic 'Scandi' scenario of short days and long nights has often been used to explain the region's strong appetite for igaming. But that is too simplistic an explanation.
The operators, affiliates or suppliers working or originating from those parts have been able to build international companies that generate good profits and that is down to tech, marketing and market expertise.
Swedish market Sweden's land-based and online national operator Svenska Spel has a monopoly on land-based gambling and this covers the internet as well. However, it doesn't offer online casino and Swedish players have flocked to foreign operators who advertise relatively freely in the country.
They are also boosted by the country's advanced use of English and major interest in UK football, Unibet parent group Kindred, Bet365, Betsson or NetEnt are just some examples of online-only operators that have built major market shares in the region.
According to a February 2017 Mediavision report covering the second half of 2016, offshore companies took approximately 70% of Swedes' total monthly spend on sports betting, even though they only attracted 35% of all sports gamblers.
In 2009 NetEnt moved to the main list of the Stockholm Stock Exchange and is now one of Stockholm's three companies with a market capitalization above €1bn, the other two being Betsson and Kindred.
Nasdaq operates the Stockholm exchange and Adam Kostyál, senior vice president of listing services, says: "While London is the largest regulated market for gambling companies in Europe, Nasdaq First North stands out as a strong growth platform for smaller companies in this sector.
"Nasdaq Nordic's ability to help SMEs raise capital in the public market is really what makes us stand out in an international perspective."
A Nasdaq report from September 2016 has startling data: since 2012 the aggregated net income of igaming companies listed in Stockholm has displayed a compound annual growth rate (CAGR) of 20%. This compares with -2% CAGR of London-listed companies over the same period
What is the key to Stockholm's success? For Dawid Myslinski at Redeye, user experience is one of the keys to Stockholm being a successful market for investment and listings: "Sweden does have a long standing tradition of leading the way in many verticals of online gambling.
An early adoption of computers and cell phones in the 1990s, paired with several other beneficial factors, gave Sweden a head start in the online gambling race.
"Having said that, of course not all Swedish gambling companies have been a success and neither will all future ventures be. One important edge I believe has been a key success factor for Swedish companies is (designing strong) user experience.
Over the years there have been many examples of newcomers to the crowded market place that succeed in establishing themselves due to superior user experience."
Kostyál says the Nasdaq Stockholm has seen increased interest recently: "Nasdaq Stockholm has seen a strong inflow of new listings in recent years. In 2016, we welcomed 94 new companies to our Nordic markets, raising a combined €7.8bn, thus making us the leading European exchange for IPOs last year."
He adds that recent success stories such as Evolution Gaming, Mr Green and LeoVegas have created a ripple effect and resulted in more interest in this sector.
Mr Green's recent financial results showed its revenue increased by nearly 32% to SEK 265m (€27.8m) in the three months period ending December 31 2016.
Kostyál adds that Nasdaq Stockholm has seen increased interest from non-Nordic companies, including a number of companies from the UK.
Myslinski agrees with the strong outlook: "The Nasdaq (Stockholm) has reached beyond a critical point in terms of size and number of listed gambling companies.
"The gambling cluster attracts more and more companies. The size of the cluster, paired with plenty of savvy retail and institutional investors who appreciate tech companies and have grown fond of gambling companies, makes it a perfect place to be."
He adds that Brexit adds to the uncertainty for London, although it is too early to know. However, it is clear that Stockholm is one of the leading start-up cities in the world for the gambling sector with an active ecosystem of advisors and investors.
Outlook Will the likely recommendation that the igaming sector should be regulated dampen the risk appetite of investors? After all, what has made Sweden so attractive to them is the returns operators and affiliates have been able to generate without the burden of taxes.
The data and analysts, unsurprisingly, suggest not and the Nordic investment market will adapt to the new regulatory set up once it eventually comes in.
And with many industry observers believing Sweden will mirror the so far well-received framework put in place in neighbouring Denmark since 2012, the country's igaming sector seems well prepared.
However, with regulation on the horizon it is also no surprise that so much regional M&A activity is happening as operators and affiliates alike look to diversify and reduce their dependency on the region.
Related article: Swedish regulatory chief to step down