Inmates running the asylum
While UK loyalists caught in the regulatory and political storm in the UK may be tempted to point to Sweden and say they've got it much worse, they're simply clutching at straws, argues Julian Buhagiar. They could be waiting up to three years for new rules that reflect post-EU business realities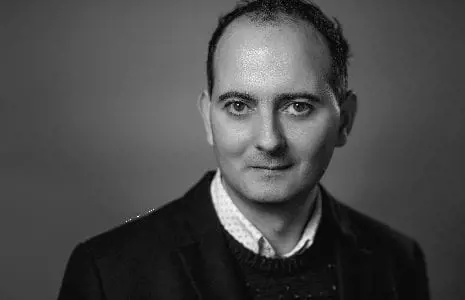 While UK loyalists caught in the regulatory and political storm in the UK may be tempted to point to Sweden and say they've got it much worse, they're simply clutching at straws, argues Julian Buhagiar. They could be waiting up to three years for new rules that reflect post-EU business realities
There's a great line early on in Ken Kesey's timeless masterpiece One Flew Over the Cuckoo's Nest: "People will force you, one way or the other, into doing what they think you should do or into just being mule-stubborn and doing the opposite out of spite.
Watching the unfolding drama over the upcoming UK elections, and indeed the similar state of its totalitarian gambling regulations, it's hard not to draw comparisons between the asylum's Big Nurse and UK's Big Government.
Naturally, defenders will voraciously point to Sweden and say "dem'z worse bruv". But historically and politically, Sweden is cynical enough to recognise that the long game is played by gradually decreasing populist steps followed by 'embracing new initiatives' once tax windfalls start to bite.
It's why defence and tobacco still form a significant part of pension funds in the Nordics despite a worldwide lobby to the contrary.
So many (currently non-licensed) Swedish operators are patiently biding their time until regulation settles, applying (and in many cases re-appealing) to regulators until the window re-opens again.
Not so in the UK, at least not while the current political mood prevails. Even under existing management, the short- and medium-term outlook is bad.
Consider for example how – now that the UK has finally decided to leave the customs union – there isn't yet a definite view on how VAT will be reconciled inter-border.
Point of consumption? Well, that will depend on individual agreements signed up between member states. GDPR and data residency? Yeah, we'll get around to that.
And, let's be clear from the outset, UK gaming will stand to get even worse should Parliament take an unexpected lurch to the left. One thing's for sure though; Gibraltar had better find a replacement for all those gaming expats. Who's going to be doing the rounds now at The Clipper?
In gaming, as in politics, the real stakeholders vote with their feet not their rhetoric. Consider how, in the last few months, ComeOn, JackpotJoy and Vera&John, to mention just a few, have all pulled out of the UK.
Most of the others have withdrawn budgets or just silently stopped promoting. And we're still short of a couple of a few key mergers. Still too many sharks swimming round in an (ever decreasing) tank.
The Hungry House of gaming is still waiting to happen, and that will come about in a few months.
A similar outlook prevails for the white-label market. Previously enjoying relatively unhinged operations, things have taken a turn for the worse now with increased liability for licence holders.
This puts companies like EveryMatrix in a tricky situation. Having lost its B2C licence, it continues to operate with its remote gambling software licence for now, until its licensed operators start to come under increased pressure.
Others are in a similar predicament. On current weather conditions, it's when, not if, the storm will hit.
So, how do the inmates get to stop running the asylum? Not anytime soon, at least not until the new establishment truly comes to terms with what a deep (self-inflicted) mess it's gotten itself into.
In about two to three years' time, when customs duties and car manufacturing deficits really start to bite (never mind who will still be around to make my flat white) there should be some new rules in place to benefit an offshore gaming jurisdiction.
Lowering company tax to 15% or even 12.5% should be the first move. Relaxing FOBT limits again (based on circumstantial evidence that limits don't really affect gambling habits) followed by a gradual reallocation of licences for B2C and B2B holders, against lower punitive fines.
Given the anticipated short-term brain-drain, maybe even incentivising high earners on better tax credits and/or fixed-term rebates to get fresh middle and senior management blood back into the machine.
Taking a leaf from Malta's gaming playbook in this case surely can't hurt. Hopefully with less traffic jams. Or dust.
So, unsurprisingly, things are about to go from bad to worse in the short term for the B2C and B2B UK gaming markets.
At some point in the next three years, hopefully sooner, the over-regulated industry will acknowledge that the laws need to be relaxed again to accommodate new trade and new brains.
And at that time, given the almost definite economic contraction, will be able to do it without fear of populist retribution. After all, isn't this what taking back control should be about?
Julian Buhagiar is an investor, CEO and board director to multiple ventures in gaming, fintech and media markets. He has led investments, M&As and exits to date in excess of $370m.