Betsson grows revenues 26%, credits product investment
Betsson credited investment in its mobile casino product as it grew year-on-year revenues by 26% to SEK1.1bn (£108.9m/€123.2m) in the second quarter of 2017.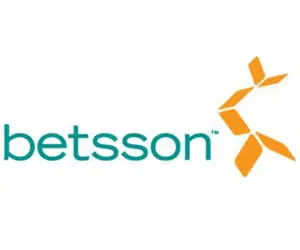 Nordic igaming powerhouse Betsson grew year-on-year revenues by 26% to SEK1,177.5m (£108.98m/€123.23m) in the second quarter of 2017, driven by a strong performance from its core casino component and also sportsbook.
Adjusted for acquisitions undertaken since the comparable quarter last year, the operator achieved an organic growth of 15%.
Betsson acquired NetPlay TV, Spanish-licensed Premier Casino, the Lithuanian-facing business of Tonybet and niche horse racing operator RaceBets in this period.
Operating income (EBIT) grew by 31% to SEK206.9m "despite increased betting duties, a continuing currency headwind and increased marketing expenses", which chief executive Ulrik Bengtsson said demonstrated the scalability of the operator's business model over time.
Betting duties rose 71% in the quarter, Bengtsson added in the earnings call held in Stockholm this morning. "We are absorbing more and more betting duties as more and more of our revenues become locally regulated", with 23.9% of Betsson revenues now locally taxed, compared to 13.3% a year ago.
He revealed that licence fees from B2B partner Realm Entertainment, which operates in the high-risk Turkish market among others under the Bets10, Casino Metropol and CasinoMaxi brands, were also down 16%, equating to a SEK41m shortfall in revenues from the Central, Eastern Europe, and Central Asia (CEECA) region, "mainly driven by continued decrease in the Turkish lira", said Bengtsson.
He added: "We are also getting less high-margin B2B revenues from our B2B partner Realm. Now the licence fee from our B2B partner Realm is below 10%, and now the licence fees have a gradually diminishing effect on the total group result of Betsson, as now 90% is pure B2C business".
Revenue from the core casino component was up 28% to SEK876.6m (£81.15m/€91.71m), with sportsbook up 15% to SEK255.6m (£23.66m/€26.74m), the latter off a stronger margin of 6.4% compared to 5.7% in the comparable period a year earlier.
The Betsson boss highlighted the contribution of a "step change in our product development" introduced in the third quarter of last year, when it launched a new mobile casino based on its own proprietary OBG framework, "resulting in three consecutive quarters with casino growth above 20 percent".
In sportsbook, Bengtsson credited developments such as increased market depth, more live events, new functionalities such as cash-out, and an upgraded horse racing offer.
Betsson has been integrating the product acquired from RaceBets last December into its platform and offering it across its other brands, with Betsafe going live with this during the quarter. "This has enabled the strong sportsbook growth of 48 percent in the Nordics", said Bengtsson, who revealed the next big product development, a mobile sportsbook developed on the OBG framework, was already being rolled out.
The Betsson boss stated that the operator continued to gain market share in both the Nordic region, where it grew revenues by 28%, and Western Europe, up 69%. The Nordics accounted for 47% of the business in Q2, and Western Europe 30%.
The second-quarter performance drove first-half revenues to SEK2,279.4m, with operating profit up 10% to SEK447.8m.
Related articles: Betsson enters Spain with Premier Casino acquisition Betsson to acquire Tonybet's Lithuanian business Betsson launches horse racing with Betsafe Market update: Turke y (paywall)