888 signals tougher times in the UK
888 will be glad to see the back of its H1s, but along with other UK operators will be wary of further regulatory oversight.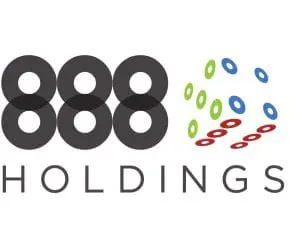 888 has managed the recent bad news flow as best it could, but it and other UK-focused operators will be wary of what future months could bring in terms of regulatory oversight - and potential sanctions.
By Scott Longley
On the face of it, 888 will be happy with both its first-half results and the response it got from the analysts despite headlines saying the company had "slumped" to a $17.3m pre-tax loss.
Total revenues on a constant currency basis rose 9% to US$270.1m, and while there were exceptional adjustments due in part to the payment of a large chunk of last week's record £7.8m fine from the UK Gambling Commission, adjusted EBITDA was up 22% again on a constant currency basis to US$53.8m.
No wonder the company was keen to trumpet what it views as a "pleasing outcome" for the six months to June despite having to face up to what it called "regulatory headwinds" for the rest of this year.
The analysts were certainly welcoming of the figures. The team at JP Morgan pointed out that the 11% revenue rise on the "core numbers" for the business-to-consumer casino operation and the 45% growth in sports betting represented a "very strong" outcome.
The optimism was echoed at Canaccord Genuity, where analyst Simon Davies said that though the first-half had been "challenging", 888's track record of delivering on technology, marketing and new markets will see the company continue to deliver profitable growth.
Yet it doesn't take much digging to see that there remain risks to this generally sunny outlook, not least related to last week's shocking record fine. 888 fined £7.8m for failing to protect vulnerable customers
If there was a relief rally on the news last week affecting the 888 share price (the stock rose a few percentage points on the day and received a further minor boost on the results), it is more down to doomsday having been averted rather than because the regulatory risks in the UK have wholly dissipated.
While the fine is (hopefully for the company) a one-off, the change in the company's business practices as it relates to UK customers would appear to be having much more of an impact.
888 put a gloss on the situation, suggesting the 3% constant currency fall in UK revenues in the first half was effectively offset by growing revenues elsewhere, and, indeed, as a percentage of total revenues the UK is now worth 39% compared to 46% this time last year.
This is quite a drop and suggests that the "revisions to our practices and processes" in the wake of the UK Gambling Commission's licence review process is causing 888 to fall behind the pace in what remains its largest market.
"888 has a solid but lacklustre position within the UK market, with few signs that underperformance will be turned around," said Paul Leyland, analyst and partner at gambling consultancy Regulus Partners.
Spreading regulation across markets While the company's ability to deploy within newly regulated markets appears to be driving strong growth and market share gains in countries such as Italy, this success brings with it further regulatory dangers, Leyland suggests.
"As regulation and tax increases across Europe, there is a clear danger that costs rise faster than overall revenue, while a combination of 'local heroes' and smaller, newer and more nimble operators take market share," he says.
As if to illustrate the point, the one surprise contained within the statement came with the news that the company had set aside US$45.3m in relation to potential VAT payable on activities in Germany prior to 2015.
Regulatory actions such as occurred last week with 888 don't happen in a vacuum. Witness Sky Bet's actions towards affiliates this week, where it cited "changing regulatory requirements" for the move to shutter its UK affiliate programme.
Such unilateral moves should give operators across many jurisdictions pause for thought. 888 said it had also been considering its position with regard to affiliates, according to Simon Davies at Canaccord Genuity.
"888 have reviewed their affiliate activity as part of the Gambling Commission review and they are comfortable with where they now are," he told iGaming Business.
"I believe they have reduced the number of affiliates and they have tightened up procedures so they have greater control. They said as an example that in the Netherlands they've very significantly cut back on affiliate numbers because they were uncomfortable with some of their practices."
Simon French, analyst at Cenkos, said just this week in a sector note that the "direction of travel" on the part of the Commission is now more than evident.
888 admitted as much in its results when it pointed out that further regulation, including "the expansion of gaming duty on casino, poker and bingo free bets will take effect in the second half of this year and will increase the cost base for operators in the UK".
As the company says, "at the same time, enhanced regulation in the UK around areas such as television advertising and bonuses will impact overall UK market growth".
If that statement holds in the months to come, then it suggests the sector might see more revenue reverses from UK operators when it comes to the results for the full year.
Related articles: 888 fined £7.8m for failing to protect vulnerable customers 888's UK licence faces Gambling Commission review Sky Betting and Gaming to halt UK affiliate programme