ESIC flags potential match fixing and suspicious betting at CS:GO event
The Esports Integrity Commission (ESIC) has raised alarm of potential match fixing and suspicious betting activity during the CIS regional major rankings (RMR) Counter-Strike: Global Offensive (CS:GO) event.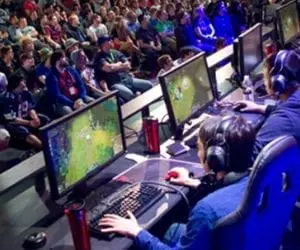 ESIC said received it evidence alleges that Oleksandr Shyshko, chief executive of CS:GO team Project X, has an active esports betting account and "placed numerous bets on highly suspicious Project X matches."
In addition, ESIC said Shyshko "made accurate pre-match bets on the outcome of the Virtus Pro v Akuma match in the CIS RMR." This, it said was especially suspicious given that 14 teams in the CIS region signed onto a statement alleging that Akma had cheated in the competition by obtaining information related to their opponents' positions on the game map.
The integrity body has referred evidence gathered from its Suspicious Betting Activity Network to the game's developer, Valve.
Through analysing betting and client information, match, player and prior behaviour data as well as other relevant information, ESIC has concluded that match fixing has potentially been committed.
ESIC commissioner Ian Smith said: "While ESIC has not undertaken a full investigation into the detail, extent, and validity of any particular instances of match-fixing behaviour and the perpetrators of such behaviour – information on hand would indicate that this is a matter worth investigating further.
"Certainly, if ESIC did have jurisdiction, we would have opened a full investigation based on what we already know. ESIC has therefore referred the evidence available to us to Valve for further consideration."
Earlier this year, ESIC fined CS:GO team Vitality $10,000 for unsporting conduct.