Vegas View: Developers eyeing the south Strip
Las Vegas focus will turn to far south Strip casino resort development after the Resorts World and Fontainebleau projects. By Buck Wargo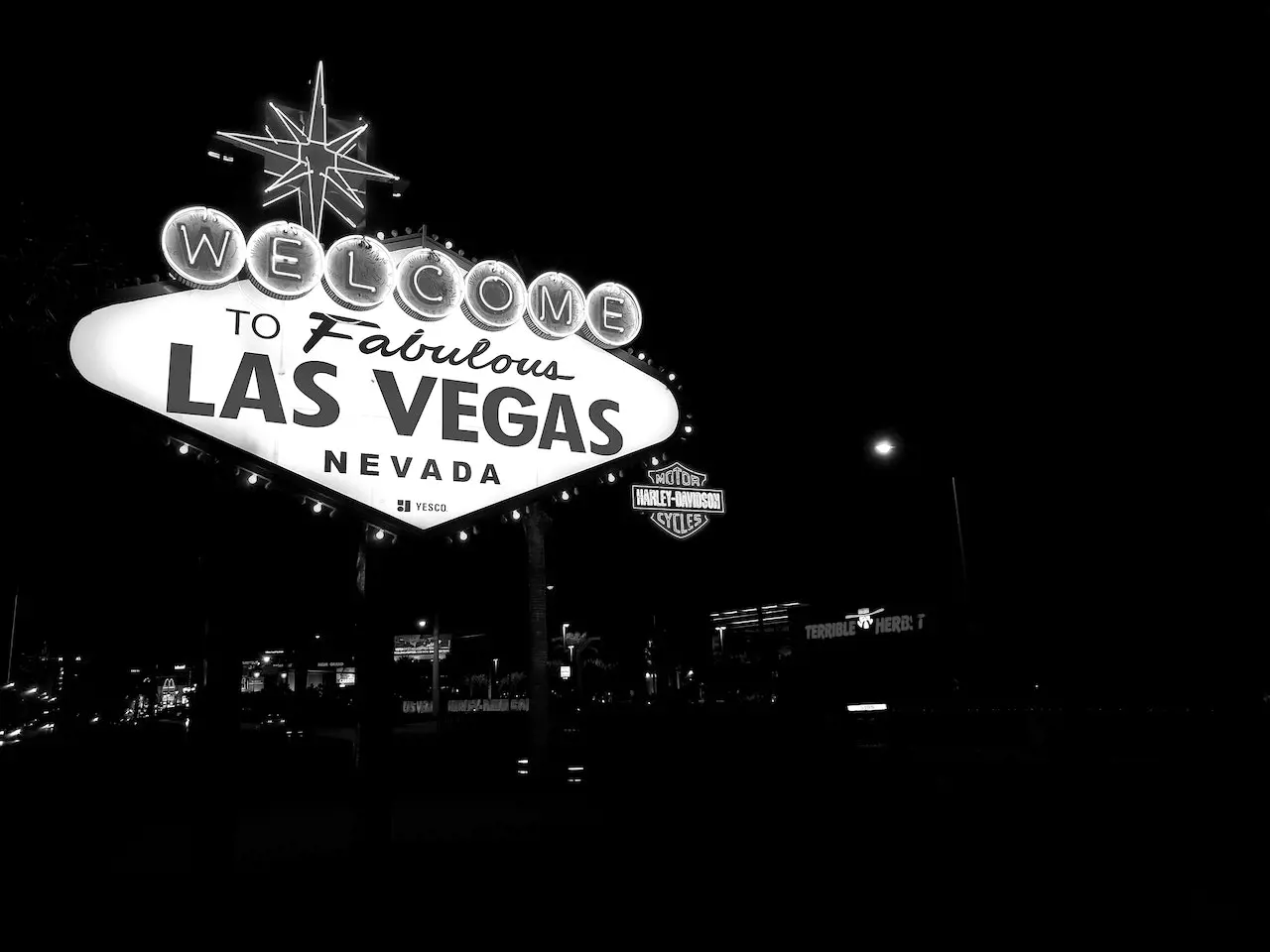 Resort developers' recent focus has been trained on the north end of the Las Vegas Strip, with the opening of Resorts World in 2021 and the Fontainebleau construction underway – 15 years after development first  started. However the developers may soon be turning to the south Strip – and several miles beyond.
Nothing epitomises that more than Bally's Corporation entering the Las Vegas market by taking over the operations of the Tropicana Las Vegas from Penn Entertainment for $148m. Bally's will lease the property for 50 years at $10.5m a year from real estate investment trust Gaming and Leisure Properties, Inc.
Bally's president George Papanier has hinted at what's to come. He told the Nevada Gaming Commission that the company is eyeing "significant redevelopment" of the 35-acre site to make it more competitive with its surroundings, by serving as the company's western flagship for the nation's third-largest casino operator after MGM Resorts International and Caesars Entertainment.
The intersection at Tropicana Avenue and Las Vegas Boulevard is already home to the MGM Grand, New York New York and Excalibur. Luxor and Mandalay Bay are a short walk to the south.
The Tropicana has plenty of room to work for a property that has 1,470 guest rooms, 50,000 square feet of casino space, a 1,200-seat theatre and 100,000 square feet of convention and meeting space.
The Strip's sleeping giant?
Strip observers said there's a lot of opportunity to make it more of a destination.
"The Tropicana has huge potential," says Josh Swissman, casino consultant and founder of The Strategy Organization. "The location is probably one of the best on the Strip, and it has a pretty significant chunk of land. The current towers are outdated and not fully realising the potential of the land they sit on, and there's a lot of additional land that could be developed for additional towers, retail or an arena."
There's already been plenty of activity in the south Strip corridor and beyond over the summer, after all the attention lavished on the north end in 2021 and early 2022.
"If they do some development there [at the Tropicana], that creates a nice opposing force or balance of what's going on at the north end of the Strip," Swissman explains. "If you look at all of the new-build momentum over the last couple years and next few years it is all on the north side of the Strip. That will be a nice thing for everyone on the other end."
More developments to follow
North of the Tropicana on Las Vegas Boulevard, at the intersection of Harmon Avenue across from MGM's CityCenter, Tilman Fertitta, the Houston billionaire and owner of the Golden Nugget in downtown Las Vegas, closed a $270m deal for six acres. Fertitta is expected to construct an upscale casino resort on the plot.
In July, Dream Las Vegas, a $550m project of Shopoff Realty Investments and Contour, broke ground on a 20-storey boutique hotel and casino southeast of Mandalay Bay and adjacent to Harry Reid International Airport in what will be the new endpoint of the south Strip. It's expected to open in late 2024 and have Peninsula Pacific Entertainment operate the gaming and feature dining and nightlife venues, pool deck and day club.
Just to the south of Mandalay Bay and Dream Las Vegas, observers said discussions have taken place about building a low-rise resort on the Bali Hai Golf Club across from the airport.
Las Vegas developers, real estate and casino industry analysts said that while most of the attention is understandably on the north end of the Strip, there's still a lot of potential on the south end, especially beyond the airport which inhibits the ability to build resorts on its flight path.
The big summer news, however, was Los Angeles-based Oak View Group, the foremost arena developer in the world, announcing plans for a $2bn, 2,000-room hotel and casino. This development will also feature a $1bn, 20,000-seat arena, which could be the future home of an NBA franchise. Construction is expected to start in 2023 and be completed in 2026.
The site is nearly six miles south of the Mandalay Bay at the intersection of Blue Diamond Road and Las Vegas Boulevard and thus in essence extends the Strip southward. It's adjacent to the proposed Brightline West high-speed rail terminus between Las Vegas and Southern California that will bring thousands of visitors a day to the valley.
Ripe for redevelopment
Another two and a half miles to the south, about a mile on from the South Point Hotel, Red Rock Resorts, which operate casinos in Las Vegas targeting local residents under the Station Casinos brand, paid $172.4m for 127.7 acres of land. It has yet to announce any specific plans for a casino resort but the site is undergoing the planning, zoning and entitlement process with Clark County.
"We are excited about the potential of this site as a local and regional destination casino resort, and look forward to setting our plans for this parcel in the future," Red Rock CFO Stephen Cootey said on the company's recent second quarter earnings call.
Scott Goldstein, founder of development company Prospect Street and son of Las Vegas Sands CEO and Chairman Rob Goldstein, manages Blue Diamond Acquisition whose group sold 25 acres of its 55-acre site to Oak View Group. It's planning complementary uses to an arena and casino.
"I think it's a very exciting project, and I think South Las Vegas Boulevard south of the Strip is going to be a much different place in five to 10 years between Brightline West and the Oak View project," Goldstein says. "I believe in that market very much."
Goldstein believes the south Strip is the "most rational place to continue growth". There are upscale, masterplanned residential communities further south bordering the M Resort, which is 10 miles south of Mandalay Bay, that provide a local base of customers as well as visitors that come by rail.
"You have a lot of major-impact projects that are going on in that area," Goldstein adds. "You have the Dream Las Vegas [to the north], what Oak View is going to do, and you have the Fortress Group to the north of us with 110 acres."
The Fortress Group's plans have yet to be announced.
Elongating the Strip
Kevin Higgins, an executive vice president with CBRE, the real estate agency that represented Red Rock Resorts in their land acquisition on Las Vegas Boulevard, argues the far end of the south Strip has "sat a little dormant for a couple of years". He talks about selling the site of the current South Point casino that opened in December 2005 to owner Michael Gaughan.
"I told him then that maybe there's nothing here today but if you look out 3, 5 to 7 years you will be in the heart of things," Higgins recalls. "I think we put it on pause because there was so much activity further up the street that people are finally realizing that they are still in the centre of town.
"There are so many things that are dynamic in that whole area and now with the addition of the Station Casinos' acquisition, I think that only heightens the interest in that area for properties. It creates a new norm down there."
Alan Feldman, a distinguished Fellow in Responsible Gaming for UNLV's International Gaming Institute, is confident about Las Vegas through the end of the decade and beyond, and much of that has to do with people lining up to be ready for growth.
"The south end of the Strip is going to get a whole new energy and a whole new life," says  Feldman, who adds it will be elongated on both ends. "The north end of the Strip needed something to trigger it, and that turned out to be the expansion of the Las Vegas Convention Center [near the Fontainebleau].
"I'm bullish about the remainder of the Strip because our ability to get people here is not going to be impinged because the airport is too small. There are all kinds of cities around the world and here in the United States that have had that problem."
Feldman predicts there will be an NBA team at the Oak View project, although the league has made no formal commitment.
"I think we're going to see Resorts World Two on that end of the Strip, and they're just going to have an NBA team which is to everyone's benefit," Feldman adds.
Doing more with less
Andrew Klebanow, a principal with C3 Gaming, says many used to believe operators needed at least 30 acres to build a casino resort in Las Vegas. This all changed in January 1997, when New York New York, built on 18 acres, opened for business.
They managed to squeeze a lot of rooms, gaming, entertainment and lodging onto that land parcel. That was followed by The Cosmopolitan, built on less than nine acres when it opened in December 2010, the last Strip casino until Resorts World more than 10 years later.
"Nevertheless, it would be hard to assemble even that amount of land into a developable parcel north of Tropicana," Klebanow says. "It's inevitable that development along Las Vegas Boulevard will migrate southward. There simply is a very limited amount of developable land north of Tropicana Boulevard, and what parcels are available for acquisition are limited in size and priced very high."
The question is why it has taken developers so long to look south, Klebanow adds. One factor is how pedestrian flow seems to die off once people cross Tropicana Boulevard towards Excalibur, he explains.
As the one-time director of marketing at the Hacienda Hotel and Casino where the Mandalay Bay stands today, Klebanow says even when Circus Circus Enterprises built the Luxor in 1993, it didn't generate foot traffic southward.
The airport poses security challenges for any development on the east side of Las Vegas Boulevard near its site. That's why the Dream Las Vegas was forced to reconfigure their property to meet Federal Aviation Administration security requirements, Klebanow points out.
The first parcel that can accommodate a 3,000-key integrated casino resort is on Las Vegas Boulevard between Warm Springs and Blue Diamond where Oak View is going, Klebanow adds. The problem with that site is that it's further disconnected from the heart of the Strip.
"Then again, so are Southpoint and the M Resort, and they all succeed despite the absence of any pedestrian traffic," Klebanow continues. "Ultimately, casino development will have to move further south, and Las Vegas Boulevard south of Warm Springs Road offers ample amounts of developable land.
South Strip boom
"Those developments will be different from what exists on the centre strip, but they can nonetheless succeed."
Swissman is  excited about that movement south. It's the side of Las Vegas he lives on, and there's a lot of land on which to build that's not restricted by airport height limitations.
"If the Oak View Group thinks they can make it work that makes me more bullish about that piece of land and other pieces out there," Swissman says.
"The chips are starting to fall and are aligning around the thought that there is going to be a far south Strip boom in terms of development at some point in the future. That's what it feels like."