Black Sea Vegas Batumi rides Israeli wave
Casino tourism keys rebound in business friendly Georgia resort destination, Muhammad Cohen writes after visiting.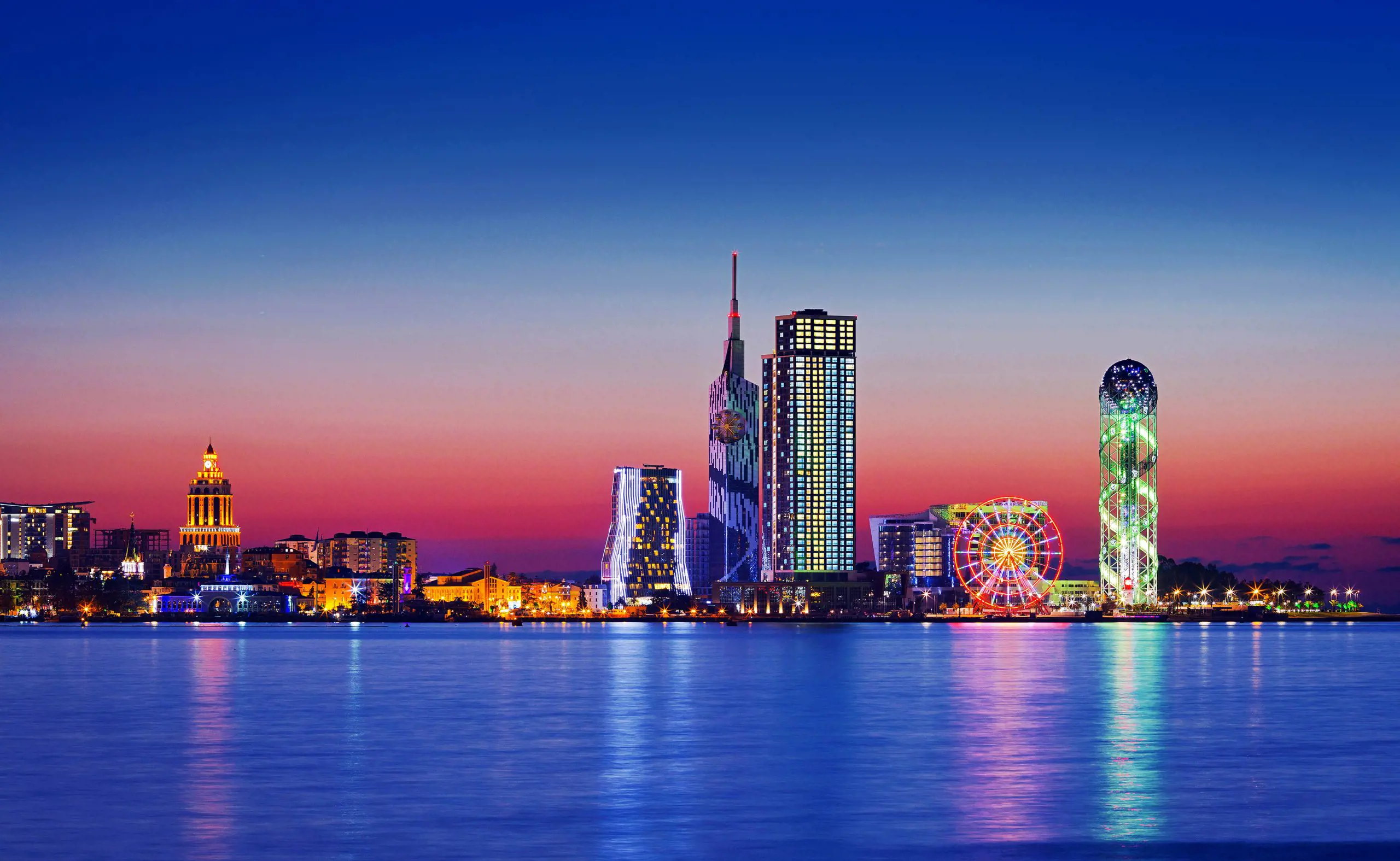 Batumi, Georgia's Las Vegas of the Black Sea, is booming. Since it reopened to travellers in March last year, two new casinos have debuted, bringing Batumi's count to 11, with more in the pipeline.
"The location is the best," Casino International general manager Sergey Shagalov says. "It's the meeting point of Europe and Asia. Close to the Middle East, a region with no casinos." He declares the seaside resort of about 170,000 "crossroads of the world, open to the world".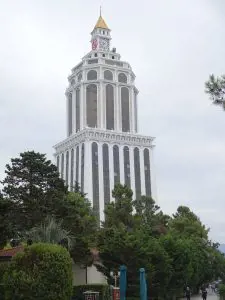 "That country really is a hidden gem," Enrico Dovadola, a former Batumi casino manager, adds. "If Georgians got to America before Italians, we'd probably be eating Georgian food instead of pizza," including egg and cheese bread khachapuri washed down with wine fermented in clay jars.
Recent geopolitical events largely lean in Batumi's favor. More durably, authorities in Georgia and Ajara Autonomous Republic – Batumi is Ajara's capital – embrace gaming.
"Gambling is the engine of the destination," Peace Casino manager Shota Amiranashvili, also head of Batumi's casino association, says. "Everything is connected to the gambling business here."
Peace resides in Batumi's Sheraton hotel, a replica of the ancient Alexandria lighthouse, the city's tallest building, at 21 stories,when opened in 2010. Government incentives for counterpoints to Soviet era architecture have inspired a proliferation of iconic skyscrapers.
Gaming-driven growth
"It used to be a small town, but everything changed with casinos," Princess Casino general manager Erlap Kanmaz, in Batumi for half of his 25 years in Georgia, says. The Princess gaming floor and adjacent Wyndham Hotel, occupy the Old City's landmark former post and telegraph office. "Twelve years ago, one casino, 15 hotels in Batumi. Now 50-storey buildings." And 206 hotels listed on Tripadvisor.
Batumi Boulevard forms a seven kilometer (4.4 mile) seafront greenbelt with gardens, fountains, recreation areas, artworks and a theater. A pedestrian and bicycle path along with beachfront features clubs with live entertainment during the summer season running mid-May to early September.
Firm figures are elusive, but Ramachandar Siva, CEO of Batumi's newest casino Otium, estimates Batumi receives between one and two million international visitors annually. That tracks Georgian government statistics showing 9.4 million visitors in 2019, with one in five visitor itineraries including Ajara.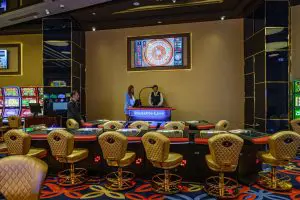 Georgia allows visa free entry for citizens of 94 jurisdictions. Turkish citizens can enter Ajara overland showing their national ID cards. Casinos require ID and registration for entry with a minimum age of 18 (25 for Georgians).
Batumi's 11 casinos total roughly 200 tables and 1,500 gaming machines. Roulette, Russian poker – a variant of five card draw – other poker games also played against the house and blackjack are the most popular table games. Table revenue in US dollars, outstrips slots, denominated in Georgian lari (GEL), by nine to one on some floors, though Princess features slots that it buys rather than acquires on revenue share deals, the more common market practice.
Table card game bets start as low as US$10, roulette from US$1. VIP room maximums can surpass US$50,000. Rather than rolling chip programs, casinos offer 10-20% "discounts" on losses or extra credit on deposits, plus air tickets and hotel stays.
Euro Pacific Asia managing partner Shaun McCamley attributes Batumi's success to "close proximity to Turkey, easy access for Israeli junkets and discount programs that anywhere else would drive the casino operator broke."
"We're trying to be flexible, make our players happy," Eclipse reception manager Kseniya Sviridovich says of discounts.
"We try not to give back money," Shagalov says. "Discounts for losses attract cheaters." Formerly under Casinos Austria International management, Casino International at Batumi's Hilton, requires a $100 buy-in for entry, including access to a complimentary buffet.
Batumi's primary gaming competitor, Turkish occupied northern Cyprus, offers bigger discounts, reportedly up to 50%, larger resorts and Mediterranean sunshine, but no international flights or international hotel brands. Conflict in Ukraine short-circuited efforts to reboot casinos there. Related sanctions sidelined Belarus.
Batumi gaming revenue estimates range from US$180m to US$600m annually. Five years ago, the market bobbed around seven casinos.
Open for business
Gaming Supplies LLC opened in Batumi in 2017. "Georgia was chosen due to significant development of the gaming industry spanning at least a decade, vast number of casino openings contrasted with stagnation and gaming restrictions of other regional countries," company partner Yaroslav Roshchin says.
"Equally important were business friendly investment climate, simple-to-understand laws and taxation policies. Reformed legislation and accounting rules facilitated international transactions and trade, making Georgia a good regional hub for casino equipment and supplies."
Establishing a company in Georgia can be done in a day. For Batumi casinos, annual licensing costs GEL250,000 (US$90,000/€93,000/£80,000); in more populous capital city Tbilisi, also hub of Georgia's online gaming sector, licensing runs GEL5m.
In addition, Batumi operators pay GEL24,000 per table and GEL2,600 per slot machine quarterly (marginally higher than Tbilisi levies).
Georgia waives annual license fees for casinos in hotels with at least 100 rooms. All Batumi casinos are located in hotels, often international brands. Mandarin Bay, under development in the Old City, plans to operate as a boutique club, taking a page from London's Mayfair district.
Size matters?
Batumi casinos average around 20 tables and 150 slots. In a hotel space and using revenue share slots, a competitive casino can be outfitted for as little as US$5m, sources say.
Economical doesn't mean cheap. "Our casinos here are much better than European casinos," Peace's Amiranashvili contends. "My casino put in London would be the best [in town]."
Georgia's largest casino at 5,300 square meters (57,049 square feet), golden hued Eclipse has 39 tables, including an eight table poker club, and 158 slots, plus two multiseat roulette EGMs. Eclipse has Russian owners; Batumi casino ownership also includes Georgians, Turks and even Malaysians.
Traditionally, Turkish Black Sea region players dominate Batumi. They mainly cross the border at Sarpi and get picked up by casinos or take taxis for the 20 minute ride to Batumi.
"Here, they can do things they can't do at home," Empire Casino director Nino Kapanadze says. Forbidden fruit includes gambling – Turkey outlawed casinos in 1996 – and alcohol with fewer legal and cultural restrictions.
In recent years, Israelis have become a strong second in the market, shooting up since last year. "When we reopened, Israel didn't let Israelis travel to many places," Kanmaz says, but Batumi made the approved list. Princess now requests 30-40 hotel rooms nightly for players, compared with five in 2019.
Georgia residents accounted for 19% of total casinos visitors in 2019, according to government statistics. But casino insiders say Georgians are not significant players, nor are tourists from top visitor markets Armenia, Azerbaijan and Russia.
What's not to like?
It takes just two hours to fly from Tel Aviv to Batumi, with scheduled airlines and charters serving the route. "Our customers are looking for a good holiday, not just gambling," Israeli junket operator Fly4Win representative Izabella Dumbadze says. The "casino tourism specialist" delivers at least 50, mostly VIP, players to Batumi weekly.
"Israelis like Georgian food, shopping, medical, dental and cosmetic surgery here," Empire's Kapanadze says, plus the rugged, green Lesser Caucasus topography around Batumi.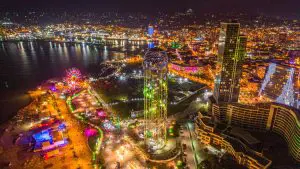 "Before, Batumi was seasonal. Now the situation has changed," Batumi's lone female casino manager adds. "Winter [of 2021-22], compared with previous years, was much better. Israelis come here all year. They don't care about the weather." Middle Eastern visitors may relish Batumi's rain and changing seasons, including relatively mild winters with occasional snow and nearby skiing.
The Israeli influx coincides with economic challenges in Turkey, the lira's value falling nearly 60% over the past two years, prompting more Turkish players to switch to slots.
"You can see how Turkish customers have cut back," Iveria operations manager Beka Nakaidze says. Iveria Group has a Tbilisi branch attracting customers from the Persian Gulf and Armenia. Nakaidze says Iveria Batumi gets about a third of its players from beyond Turkey and Israel, a high number for the market.
Chinese contingent
Iveria customers include Chinese playing at its two baccarat tables. Royal Casino, a short walk away through the Old City's Europe Square, has six baccarat tables among its 18 total, plus nui nui, a card game popular in southeast Asia incorporating elements of baccarat and pai gow poker.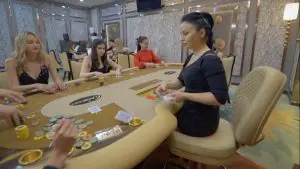 "Chinese are our number two customers," after Israelis, Royal casino manager Boris Braslavskiy says. They're likely from  Batumi's small Chinese community that's emerged over the past 18 months. Royal, opened with new investment and management in June 2021, offers Asian food and a nightclub featuring karaoke.
Astar Casino, opened this June, counts on Batumi's place on the ancient Silk Road and China's current Belt and Road Initiative to ping Asian radar. "Georgia is very unique for Asians," Edmund Lim, a manager with some 20 years experience, much of it with Genting Group in his native Malaysia, says. "I see Georgia as having best of both worlds, an Asian city with flavor of Europe."
With 15 tables, Astar has three VIP suites with baccarat, limits to $50,000, one with niu niu, and both games on its main floor. "In the future, we may provide more Asian games, if there is demand," Lim says. Host hotel Best Western hotel features a top floor Chinese restaurant.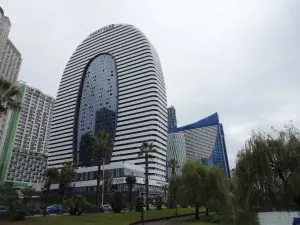 Across the street from Astar, Otium Casino's opening celebration ran throughout September, inviting guests primarily from Dubai and India. Otium has 24 tables and 165 machine in the company owned, architecturally distinctive Marriott Courtyard hotel overlooking the sea. Hotel investors hail from the Persian Gulf, casino backers from Malaysia.
CEO Siva defines Otium as "a place to chill" while brewing big plans for Batumi and beyond. "We can hopefully create a brand that can be repeated," the former Resorts World Genting, Star Cruises and NagaCorp executive says.
"In Asia, there's nowhere to invest," so Siva is eyeing eastern Europe and Arab markets, including north Africa, that don't demand outlays in the double digit millions.
In Batumi, "The idea is to try to build the market here, offer higher limits," Siva says. "We plan to build our own entertainment center: a gentlemen's club, cigar club, karaoke." Otium hopes to develop a larger, seaside resort after establishing credibility with government and players.
"Why don't you have 800 room resorts in the region? Too many poker players," Siva says, noting poker's slow play and limited bettors. "The challenge for us is to push baccarat," with rolling chip programs as an incentive.
Otium has marketing offices in Dubai and Turkey and management from Malaysia. Siva believes Asians can be drawn to Batumi. "It's a city built for tourists.... As a holiday destination, mid- and low-level Chinese visitors can come here."
Otium and Astar form the vanguard of a new casino hub west of the Old City. Amid a construction boom – the Ukraine situation and Georgia's history of conflict with Russia have not visibly slowed investment – at least two casino are planned for a broad boulevard called the Corridor of Heroes.
Plane truth
"I can only see [additional casinos] being successful if they can bring new players," Royal's Braslavskiy says. Otherwise the market could revert to its previous pattern of new casinos driving others to close.
"If we get more flights, there will a need," Iveria's Nakaidze says.
Many see Batumi's airport, tucked between mountains and sea with a runaway too short for jumbo jets and frequently buffeted by high winds, as a major constraint to growth. "I don't understand how they want to develop this region without a better airport," Kapanadze says.
There's persistent talk of converting a military airport to civilian use. "I doubt that new airport will make sense. It's a small city, and five-ten minutes to airport now," Peace's Amiranashvili says.
"We had a meeting with Ajara officials to talk about marketing to Israelis. But we don't need marketing in Israel," he adds. "I believe we need to concentrate more on the Gulf countries. We have flights from Jordan, Dubai, but they are charters that stop at the end of September."
Overall, Amiranashvili veers optimistic. "Batumi's market is still growing. We are still young."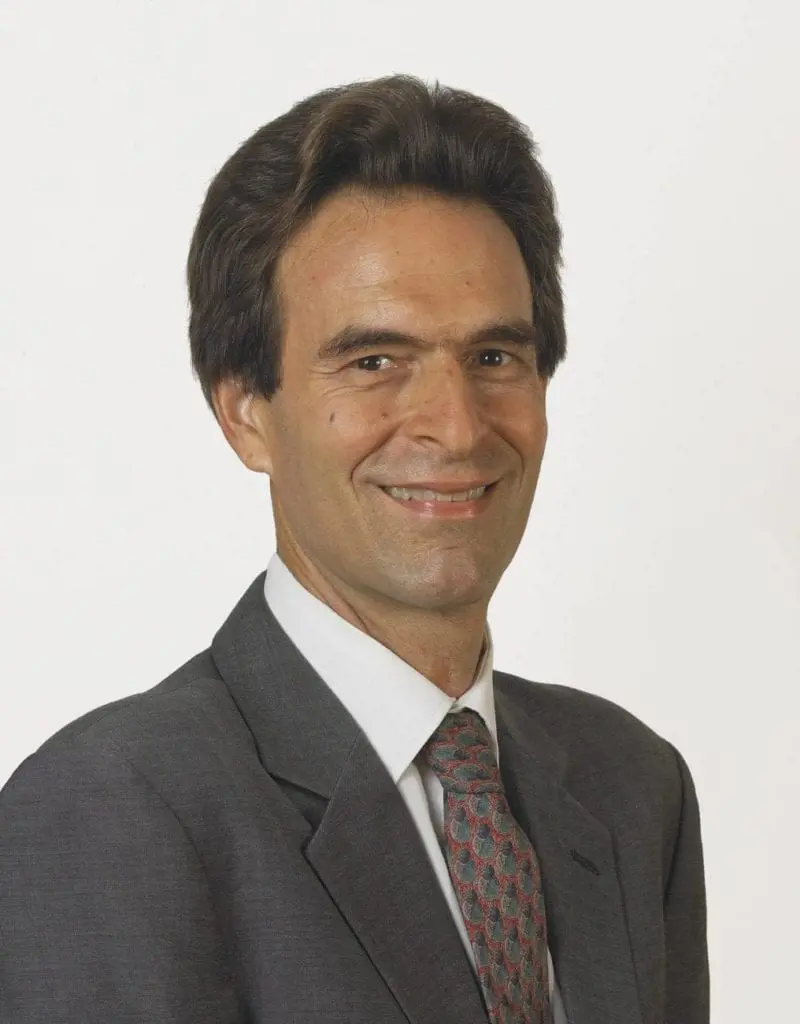 All pictures from Muhammad Cohen, gaming companies or Department of Tourism and Resorts of Ajara Autonomous Republic.