Lisboeta brings something old to Cotai
Angela Leong's property evokes Stanley Ho's salad days and flies the family flag in new Macau, Muhammad Cohen writes.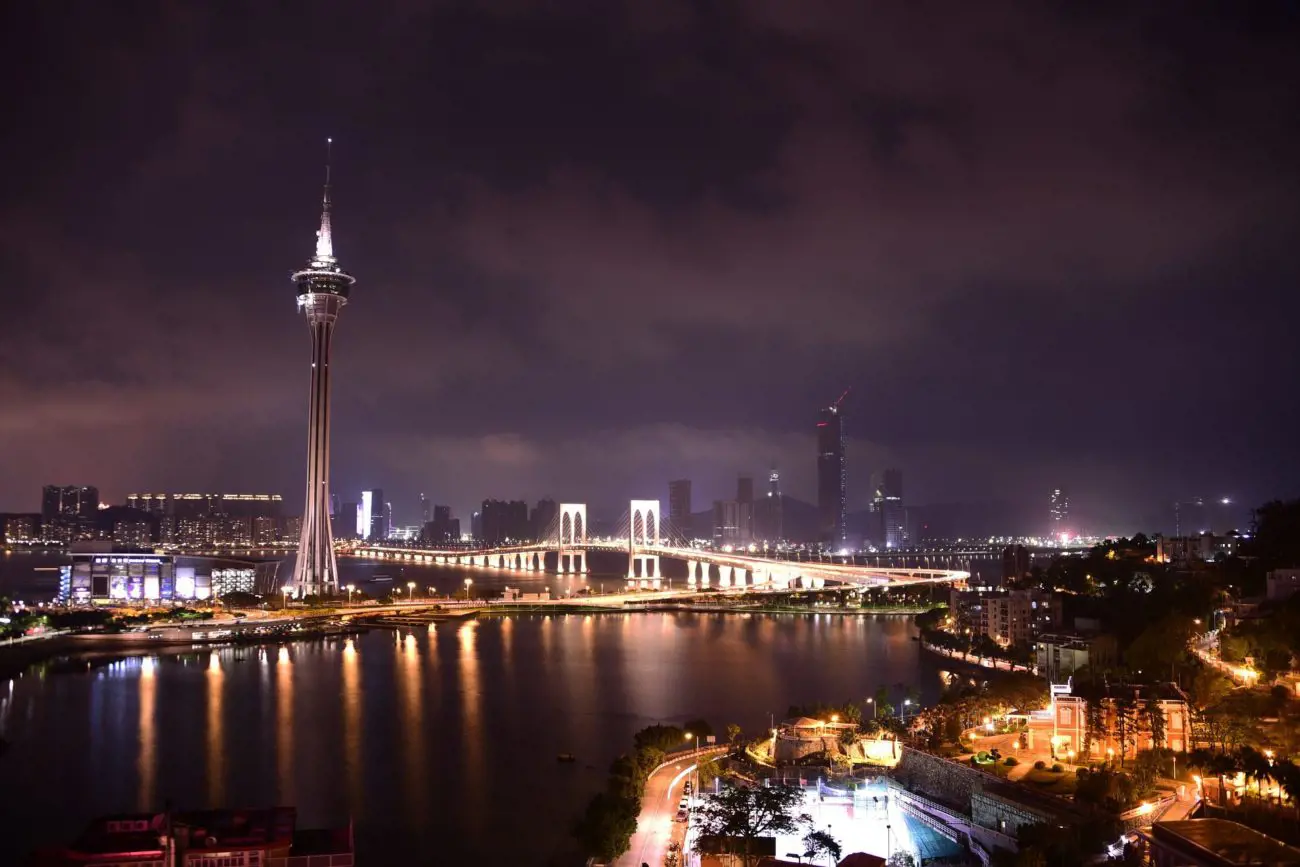 Cotai has versions of Venice, Paris, London, even a Hollywood set of New York City. At Lisboeta, Cotai has Macau, too.
Lisboeta recreates highlights of 1950s and '60s Macau, when it appeared in James Bond author Ian Fleming's Thrilling Cities travelogue. While Fleming focused on gambling, prostitution and the gold bullion trade, Lisboeta highlights more savory aspects of old Macau.
The HK$5bn (US$637m/€610m/£526m) resort with 820 guest rooms in three themed hotels opened in phases over the past year presents replicas of Macau Palace floating casino and Hotel Estoril, early gaming properties of Stanley Ho's Sociedad de Tursimo e Diversoes de Macau (STDM) that won Macau's casino monopoly in 1962. Macau's Portuguese influenced streetscape accents Lisboeta's outdoor plaza. The birdcage entrance to Lisboeta's H853 Fun Factory shopping mall – 853 is Macau's international dialing code - evokes the iconic round tower of Ho's Casino Lisboa.
Family entertainment elements support and supplement the Macau theme. Lisboeta has Macau's first indoor skydiving facility and the region's first urban zipline, its 60-metre launch tower modelled on the Central Hotel that enchanted Ian Fleming. Lisboeta's hotels include Casa de Amigo inspired by cuddly Line Friends characters created for instant messaging stickers.
Lisboeta is the brainchild of Angela Leong, Stanley Ho's fourth wife, through her privately held Macau Theme Park and Resort. A co-chairman and executive director of STDM's casino operator SJM Holdings and its largest individual shareholder, Leong is Macau's highest-ranking mainland China-born casino executive.
"Understanding the culture contributes to insights," Platinum Group managing director Mary Mendoza says, but it's not enough on its own. "Combining global exposure with local knowledge has much greater weight than just a Chinese upbringing."
Leong is also a Macau legislator and holds various mainland political positions, so she should understand authorities' initiatives to transform Macau from a high roller haven into a "world centre for tourism and leisure."
"Our key customer segment is changing, and there are increasingly younger customers arriving for different experiences," University of Macau Lui Che Woo College master Desmond Lam says. "With increasing calls for diversity in product and customer base, we need to cater to the young generations in order to broaden our customer base, not just away from mainland Chinese, but also within mainland China segments."
"Lisboeta is meant to be a three to three and a half star experience with a younger customer in mind," Weststar Architects vice president Paul Heretakis says. "That is something not currently offered in Macau. The need is there: can they deliver?"
Lisboeta features what have emerged as Leong's signature touches, Macau nostalgia and fashion brands. She experimented with those themes at Jai Alai, a property she owns with SJM operating the hotel and casino. Adjacent to Oceanus near the Outer Harbor Ferry Terminal, Jai Alai has black and white paving tiles recreating Senado Square of Macau's UNESCO World Heritage area in a shopping outlet for brand name beauty products.
Jai Alai's casino revives Central Hotel's two level fan tan table with bets and payoffs shuttled in basket on a pulley, allowing upper floor VIPs to maintain privacy and distance from riffraff below.
Lisboeta's family flavor extends to its leadership. Leong put son Arnaldo Ho, turning 29 this month, in charge of the property's development. Daughter Sabrina Ho, 31, organizes art exhibitions through her Chiu Yeng Culture group.
"Arnaldo had a lot to do with the design and direction," Heretakis, whose firm worked on Lisboeta elements not discussed for this article, says. "I believe [Leong] handed him the essence for the property, and, added to his own experiences with life in Macau, it was up to him to reinterpret it for a younger clientele looking for unique experiences in Macau. I like the approach."
For SJM, Leong helped develop Grand Lisboa Palace, the group's long awaited Cotai outpost adjacent to Lisboeta in Cotai's southeast corner. Leong's fingerprints appear most clearly in fashion branded Palazzo Versace and Karl Lagerfeld hotels. Her fashion associations include a partnership with LMVH on the distinctive Shanghai office building dubbed the Boot.
Lisboeta has Maison L'Occitane, a hotel "inspired by Provence, the south of France from where the internationally renowned natural well-being product brand originated," according to Lisboeta's website. (Lisboeta and SJM chose not to respond to questions for this article.)
"People buy a purse or scarf so they can identify themselves with that brand," Heretakis says. "A hotel can provide them with the same feeling. Brands are very important to the Chinese customer."
"Fashion brands have been pushing hard in recent years to forge stronger relationships with their customers," China Market Research Group managing director Ben Cavender says. "Maison L'Occitane should be a success as it can use the brand and its products to create an interesting and differentiated experience."
Liboeta's replica venues garner good reviews. Macau Palace Casino, featured in 1974 James Bond film The Man with the Golden Gun and revisited (in a studio) for 2012's Skyfall, long docked near the Outer Harbor Ferry Terminal then moved to the Inner Harbor before sailing into oblivion. Lisboeta's version has fine dining Cantonese restaurant Royal Palace and a night market.
Last year, SJM vice chairman and CEO Ambrose So endorsed the addition of a casino at Lisboeta, and Macau Palace makes a logical spot for it. Not everyone believes a casino is right for Lisboeta, though.
"I think it is good as it is without gaming," Lam, author of Chopsticks and Gambling, an analysis of Chinese gambling behaviour, says. "Adding gaming will diminish Lisboeta's nostalgic feel and connection to the past."
Lisboeta's Hotel Estoril facade duplicates its arches and exterior mosaic mural depicting Fortuna, the Roman goddess of luck. The original Estoril on Macau peninsula's Tap Seac Square is slated for demolition, over objections from some preservationists, to make way for a new central library. The original mosaic, created by Italian sculptor Oseo Acconci, a longtime Macau resident, will occupy the lobby of the new library.
Largest of the resort's three hotels with 574 rooms, Lisboeta incorporates photography and design accents of 1960s Macau. In Lisboeta's lobby, Stanley's Cafe revisits the bing sutt, a southern China diner mixing Chinese and western food popular in the 1950s and 1960s, or the cha chaan teng, a diner with a wider menu.
Macau native Mendoza calls Stanley's Cafe "authentic," capturing "the old Macau environment, the overall decor [including shelves lined with cans of condensed milk used in beverages and even toast varieties], the music played and flavour of the food".
Visitors can still find bing sutts around Macau, as well as genuine 16th century European buildings rather than fake ones at Venetian Macao. Both types of relics have tourist appeal.
"People have limited time and limited effort on vacations," Heretakis says. "Searching through Macau, Taipa and Coloane for unique experiences and fun places is a chore. It's much more fun to go to the Venetian, and the fun begins immediately.
"I know this sounds blasphemous to well traveled and educated people. But many others go to Las Vegas and now Macau and feel they have seen Italy and Paris – no real reason to go to Europe. Long flights, high prices, nobody speaks your language. Trust me, those people exist more than not."
It's unclear whether Macau nostalgia will appeal to tourists. "Old Macau itself does not have as strong recognition as popular destinations such as Italy or France," marketing expert Mendoza says. "However collaboration with other integrated resorts along with the Macau Government Tourism Office can help drive recognition."
"I do think that there has been a shift in the market and that there is more of an appreciation of China history than might have been the case 10 or 15 years ago," Shanghai-based Cavender says. "So I think there is interest, but the execution will still need to be strong."
"Anytime a property can differentiate itself from the others in a positive way, you are giving the people something new and fresh to see," Heratkis says. "I'm not really sure of the exact history of [Lisboeta's] time and place. But if you give me a great version of that, I'm all in."
"Although theming allows a resort to differentiate itself, I usually believe that a good product will sell itself," Lam says. "It all boils down to quality customer experiences for whatever theme."
Who's Ho in Macau Celebrated explicitly at Stanley's Cafe and implicitly in Lisboeta's old Macau theme, Stanley Ho dominated Macau gaming and much of its economy from Sociedad de Tursimo e Diversoes de Macau winning the Macau casino monopoly in 1962 until his disabling collapse in July 2009. A larger than life figure, Ho had four wives and 17 children before passing away in 2020 at age 98. "Stanley Ho is considered the father of the Macau casino industry," Platinum Group managing director Mary Mendoza says. She notes his family members' involvement in three of Macau's six gaming concessions, while Ho's legacy company SJM Holdings alone operates more than half of Macau's 42 casinos. Macau native Mendoza also cites Ho's philanthropy, notably in education and arts, plus pioneering use of hydrofoil ferries and investment in Macau's international airport. Ho was also widely suspected of underworld ties, though never charged with a crime anywhere. US and Australian regulators found him unsuitable for casino licenses, and his introduction of junket rooms is believed to have brought organized crime into direct contact with casino operations. University of Macau professor of integrated resort and tourism management Desmond Lam calls Ho "a legend who contributed much to Macau's success. He is worth remembering and has to be honored." Angela Leong, Ho's fourth wife, and her offspring do just that at Lisboeta. Ho's other children in Macau gaming leadership not so much. Pansy Ho, oldest child of Ho's second wife Lucina Laam, was long seen as Ho's heir apparent. Since 1999, she's been managing director of Shun Tak Holdings, her father's non-gaming investment vehicle, running ferry services, Artizen hotels and reputed to have the largest land bank in Macau. Pansy Ho succeeded Stanley Ho as chairman in 2017. She is also co-chairperson and executive director of MGM China, Macau's least successful casino concessionaire by most measures. Stanley Ho sold STDM's subconcession to MGM's joint venture with his daughter for the bargain price of US$200 million. In 2009, New Jersey gaming regulators found MGM unsuitable for licensing due to its association with Pansy Ho, based her business ties with her father. When MGM couldn't find a buyer for its half of Atlantic City's Borgata and Pansy Ho rearranged her MGM shareholding, New Jersey relented. When Stanley Ho began to distribute his billions to heirs in 2010, Pansy moved to grab the lion's share for herself, her mother and siblings, prompting an ugly public spectacle featuring an obviously ailing Stanley Ho appearing on Hong Kong television to contradict her assertions about division of the estate. A 2011 legal settlement made Pansy a director of STDM, while guaranteeing Leong SJM's managing director position until 2018, a post she still holds. When Stanley Ho surrendered SJM's chairmanship in 2018, Pansy's sister Daisy Ho took the seat. Pansy Ho's 2019 alliance with heirs of Hong Kong tycoon Henry Fok, one of the four original STDM partners, gives her control of STDM, majority shareholder in SJM. Lawrence Ho, Pansy Ho's youngest sibling and Stanley Ho's oldest surviving son, is chairman and CEO of Melco, operating four casinos in Macau, one in Manila and building what it calls Europe's largest integrated resort in Cyprus. Stanley Ho took control of Hong Kong listed Melco, the former Macau Electric Company, as a corporate shell during the 1980s after it unplugged its power business, and induced Lawrence Ho to leave banking and join as managing director. With Stanley Ho as chairman, Melco initiated a partnership with James Packer's Crown Resorts (then PBL) that would become Melco Crown, was instrumental in acquiring the site for Melco's City of Dreams flagship IR in Cotai and, in March 2006, bought Macau's last remaining subconcession from Wynn Resorts for US$900 million. Shortly after that deal, Stanley Ho resigned as Melco chairman, replaced by Lawrence, and agreed to sell down his stake in Melco. However, as part of the City of Dreams land deal, Stanley Ho remained until his death a beneficiary of the Great Respect trust that owns 30% of Melco. Lawrence Ho nevertheless repeatedly publicly denied any business relationship with his father. He even initiated Melco's failed 2019 effort to acquire Crown, even though New South Wales rules specifically barred Crown from associations with Stanley Ho and named Great Respect among dozens of banned Stanley Ho linked entities. Two of Macau's first three chief executives are also named Ho. Edmund Ho, who took office in 1999, and Ho Iat Seng, inaugurated in 2019, both come from prominent Macau families, but they're not related to Stanley Ho or each other.
Former US diplomat Muhammad Cohen has covered the casino business in Asia since 2006, most recently for Forbes and Inside Asian Gaming, and wrote Hong Kong On Air, a novel set during the 1997 handover about TV news, love, betrayal, high finance and cheap lingerie.
Main image: Lisboeta Macau