Asia doldrums stir EuroVegas prospects
Experts disagree whether multiple integrated resorts in Europe present hot opportunity or another Mediterranean Strip tease, Muhammad Cohen reports.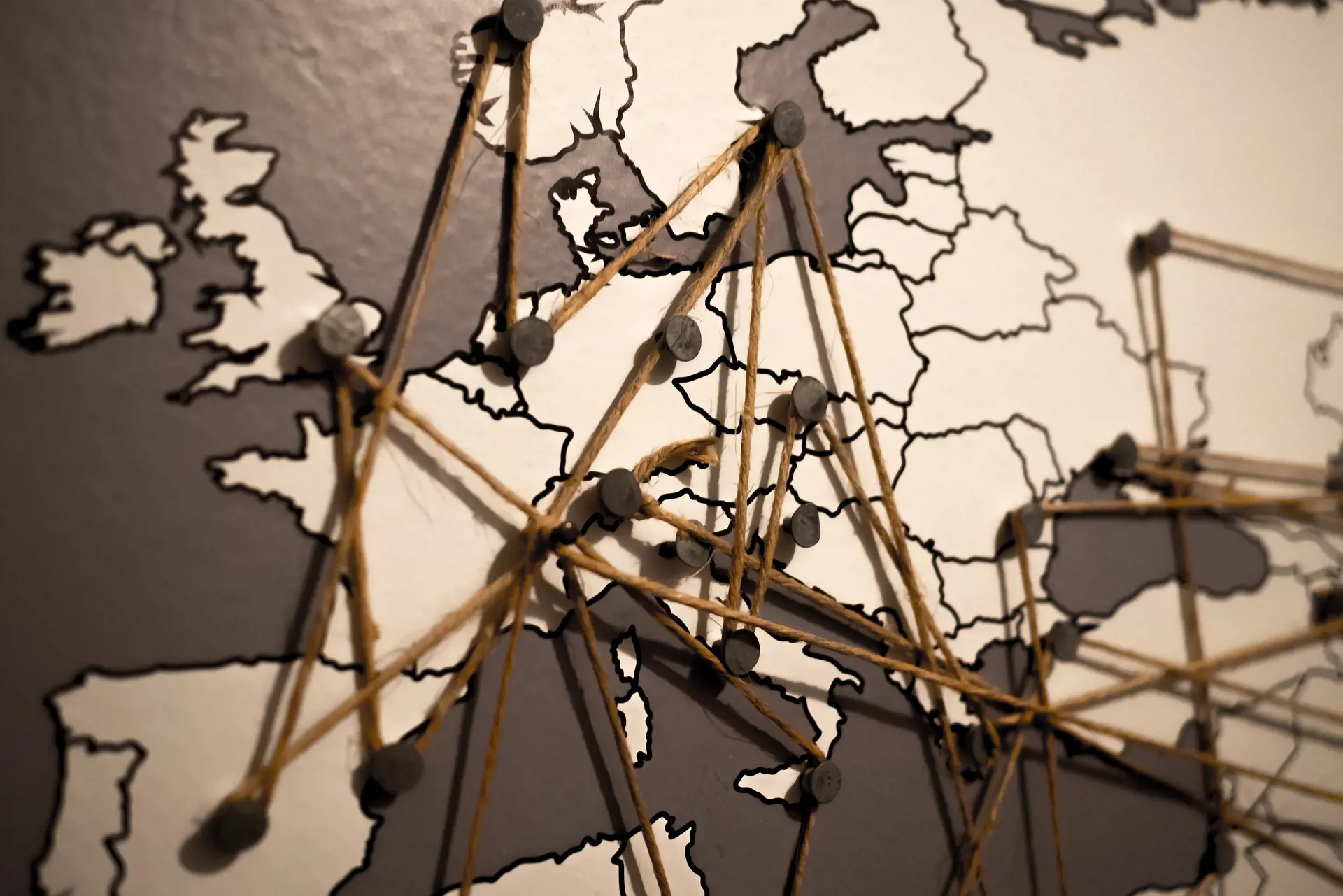 Bringing Vegas to Europe fired the imagination of Las Vegas Sands founder Sheldon Adelson a dozen years ago.
As Spain struggled with 20%-plus unemployment amid a devastating global economic crisis, Adelson pledged billions to create EuroVegas outside Madrid, with a dozen hotels, six casinos, shopping, golf, conventions and tens of thousands of jobs, even while championing a Vegas Strip replica on Macau's Cotai landfill.
In 2013, after failing to secure government concessions on taxes, exclusivity and smoking, Adelson canceled EuroVegas.
Now, as the world tries to recover from a pandemic that's tarnished Adelson's Macau trophies and muddied Chinese tourism prospects, the time seems ripe to revisit the EuroVegas concept, additionally mooted from Manchester to Hegyeshalom, Hungary.
"China's gaming crackdown, Covid policies and global political tensions have dramatically devalued gaming investments in [Asia], definitely opening the door to shifting growth capital to other markets," Spectrum Gaming Capital CEO Robert Heller says.
"We have looked at multiple destination resort projects in Europe over the years," The Innovation Group president Michael Soll says. "While a handful of potential projects have risen to the top, until recently the culture curve had yet not caught up and financing remained nearly impossible. With so much homogenisation across the industry both in product and in customer access, we believe the European destination gaming resort market is ready."
As it was a dozen years ago, solid arguments abound for a EuroVegas. And now, as then, there's ample cause for scepticism about spending billions to develop large-scale integrated resorts in Europe.
Europe Disintegrated
Batumi in Georgia's Ajara autonomous region, the Las Vegas of the Black Sea with 11 casinos, stakes a claim as EuroVegas. But Batumi lacks any property approaching the size and scope of an integrated resort. In fact, there's not a genuine IR anywhere in Europe.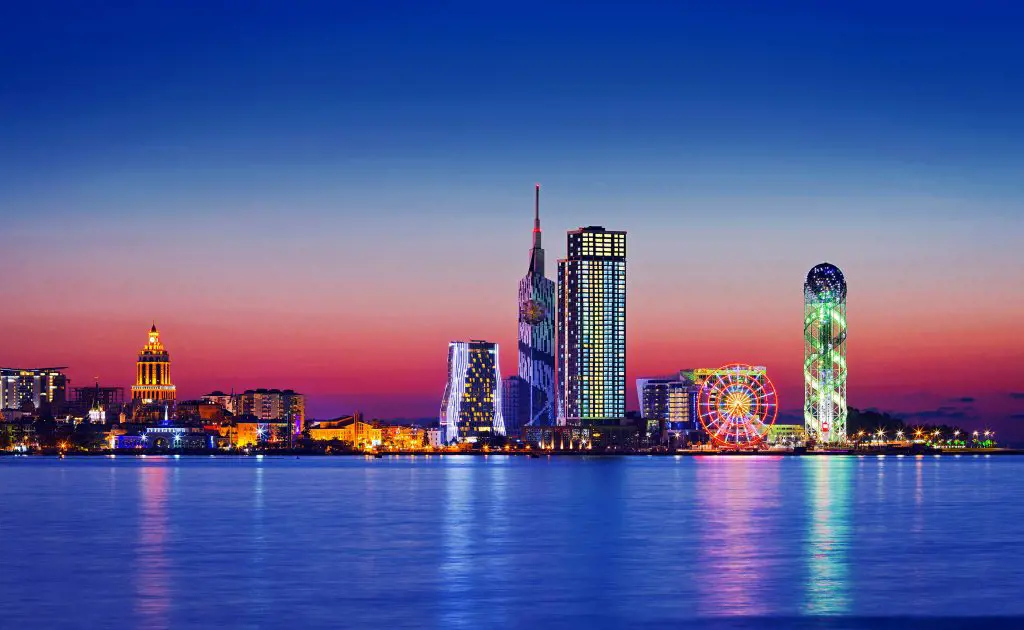 "We have yet to see the influence of a true integrated resort based development in Europe, but it changes the paradigm on how gaming has occurred throughout the years," B Global managing partner Brendan Bussmann says. "Europe has a population that has a history of gambling, most of which has been in small, nearby facilities."
In the UK, Genting Group's Resorts World Birmingham, with its casino, hotel, meeting space, shopping, cinemas, dining and namesake arena, is "too small," Tottenham & Company managing director Andrew Tottenham says, but that's not its biggest issue. "It's not integrated. They're separate buildings, so you can come to a convention and leave and never really know that there's a casino. The whole point of integrated resorts is the density, that you will pass something to go to something else."
Proposed IR projects in various stages of development in Athens, Cyprus and Spain could better test the EuroVegas thesis.
EuroBettors
"There are always the naysayers: 'Oh, you know, Europeans don't gamble.' Some Europeans don't gamble. But some Europeans are great gamblers," Global Market Advisors managing partner Steve Gallaway says. "For EuroVegas to work, it just depends on getting a fair tax rate and a good location with an airport."
"I still believe that a EuroVegas would be a great idea, but where to put it?" JS Gaming Consultants general manager Jonathan Strock, a former Barriere executive, says. "For me it has to be close to the Mediterranean Sea, so that would limit it to Spain, France, Italy or maybe Croatia or Greece. Spain has to be the best, based on actual and potential laws."
Cordish Companies hopes to resurrect Adelson's EuroVegas dream 20 kilometers east of central Madrid in Torres de la Alameda. Live! Madrid proposes multiple casinos – with a 20% gaming tax rate – and hotels plus shopping, dining, convention and entertainment facilities, including the world's largest flamenco tablao (theater).
"Cordish is a very good operator with an emphasis on entertainment and retail as well as gaming. I would give them an above average rating for success, because they also understand cost control both for capital expenditure and for operations," Euro-Asia Consulting president and CEO Steve Karoul, who advised on an earlier version of the project, says.
"Nevertheless, Europe is still a tough sell for pure gaming, and a EuroVegas will need a company such as Cordish to pull it off successfully."
Number one in Europe
City of Dreams Mediterranean, a Melco Resorts project in Limassol in southwest Cyprus, delayed its opening from September to next year. "Europe's largest integrated resort," according to Melco, the US$600 million property will have 500 rooms in a pyramid-shaped hotel, 100,000 square feet of "cutting-edge" MICE space and a family adventure park.
Meanwhile, Melco and its local 25% partner operate a temporary casino in Limassol and four permanent satellite casinos that reported first-half revenue of HK$296 million (US$38 million). Under its 30 year license, Melco pays 15% tax on gross gaming revenue, guaranteed not to rise during its 15 year exclusive period, plus 12.5% corporate income tax.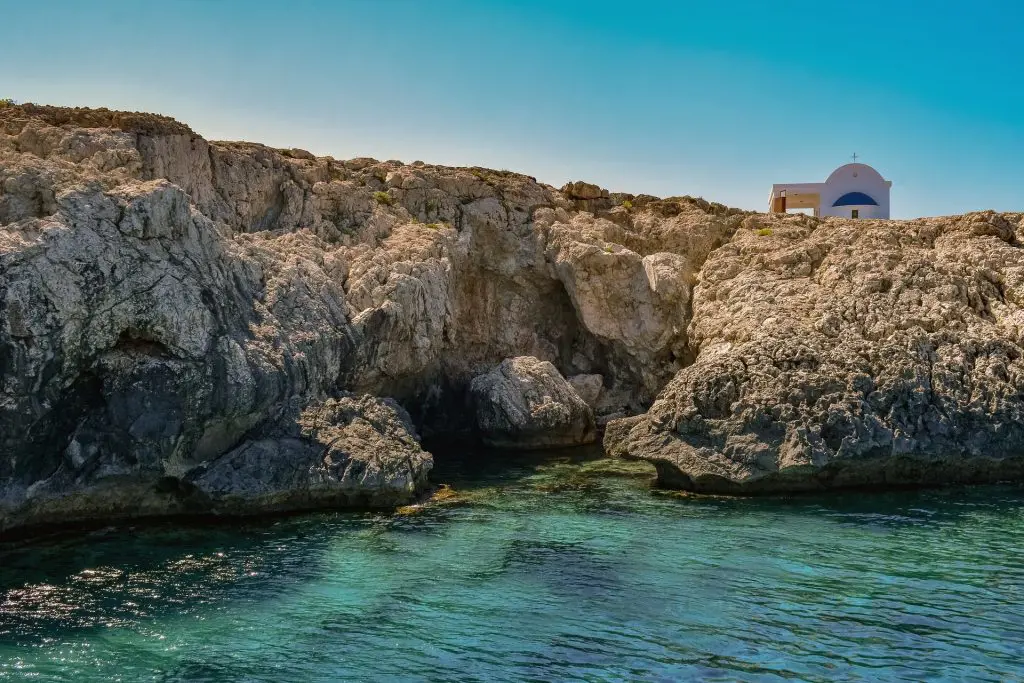 "Melco believes Europeans will fly to Cyprus to visit their venue," Tottenham says. "You need a critical mass of attractions to make [a destination resort] work. The question is whether or not Melco's Cyprus venue has sufficient density of offer in order to attract them." Melco, which operates IRs in Macau and Manila, did not respond to inquiries for this coverage.
Cyprus has a population around 1.2 million, nearly a third in the breakaway Republic of Northern Cyprus. The Turkey-backed territory has its own large, more lightly regulated casinos, compared with Cyprus' European Union rules and international anti-money laundering standards for Melco, a US listed operator.
"A lot of these customers have been spoiled," Karoul says. "They either want to bring cash, or they want to wire money under somebody else's name, which you just absolutely cannot do within a regulated environment."
Cyprus attracted almost 4 million visitors in 2019. Arrivals rebounded to 78% of 2019 levels through the first nine months of this year, particularly significant given now-sanctioned Russia's 20% share of 2019 arrivals. The UK accounted for 33% of 2019 arrivals and 41% in 2022.
Regulus Global Betting & Gaming Consultants (GBGC) says it researched Cyprus' market potential nearly a decade ago. "Much has changed in the world since then, but the majority of tourists to Cyprus were British, who are not strong casino gamblers."
Athenian Riviera Rock
Hard Rock International announced a casino resort in Tarragona on the Mediterranean 80 kilometers southwest of Barcelona in 2017 plus a hotel in metropolitan Barcelona in 2019 but wouldn't update ICE365 on either. However, the Seminole Tribe of Florida's project in Athens – another Native American operator, Mohegan Sun, initially won the bidding but dropped out – generates enthusiasm as a potential EuroVegas anchor.
"Athens likely has a leg up because of overall development in Ellinikon," Bussmann says. The site of Athens' former airport, Ellinikon is a six square kilometer (650 acre) redevelopment project on the so-called Athenian Riviera with an emphasis on tourism, 20 minutes from central Athens via public transport.
Ellinikon envisions commercial, residential, retail, hotels and attractions, a massive central green space, marina and kilometer long public beach. Lamda Development, which bought the site from the Greek government for €8 billion last year, projects Ellinikon will generate 1 million new visitors – Athens counted 6.4 million visitors in 2019 – reduce tourism seasonality, lengthen stays and increase spending.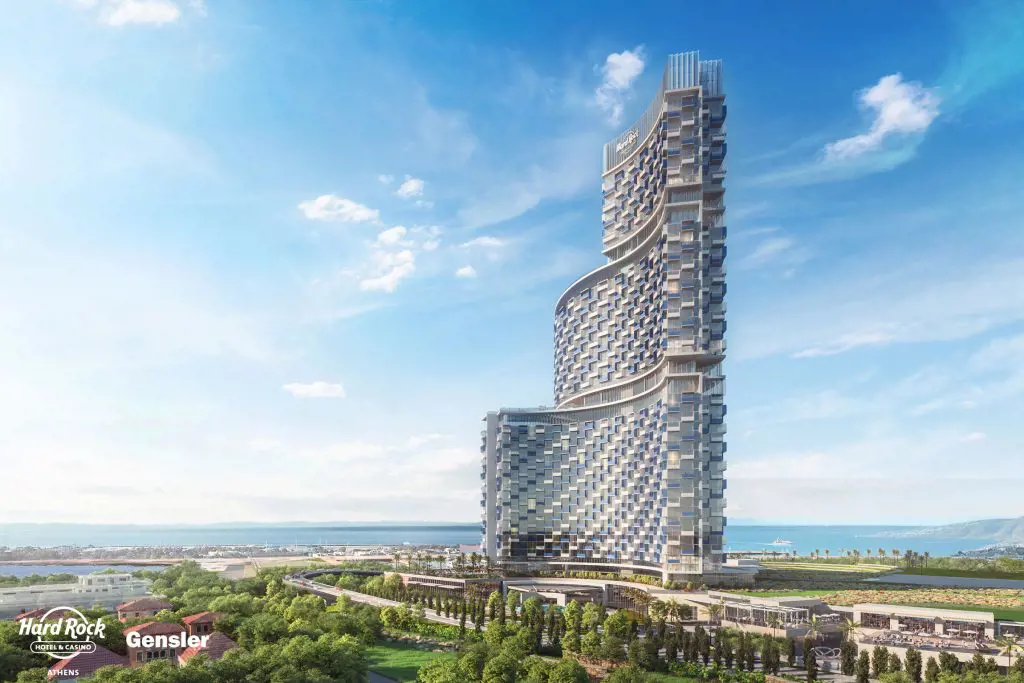 Budgeted at over €1 billion, Hard Rock Athens includes 1,000 guest rooms, a casino with 200 tables and 2,000 machines, a 3,000 seat theater, rooftop pool deck and conference center. A tiered gaming tax structure produces an effective rate around 15%.
"People already go to Athens for vacation. But you really do have to build a proper resort that people want to go to," Gallaway says. "The key is to create a resort where people can spend the weekend and enjoy themselves even if they're not gambling."
Gallaway urges operators with IR ambitions to do it right. "People have an integrated resort concept and then what happens is they skinny down the scope because they don't think the return is there. They end up building a 250 room hotel with a casino and a restaurant, and they wonder why the return isn't there."
With 3.6 million residents in its metropolitan area, Athens meets a vital criterion for IR success. "You've always got to have a local market, otherwise you end up with Korea, which is a great product that, arguably, is underutilized," Bussmann says.
"You need a large local population that will come and gamble and won't use the other facilities," Tottenham says. Non-gaming amenities needed to attract tourists generate lower returns than gaming, he explains. Local customers that play without using non-gaming features "subsidize" tourists that do. "If a local person spends £2,000 in your casino and somebody coming from 500 miles away who stays in your hotel and spends in total £2,000, you get a bigger return from your local."
Hard Rock Athens faces competition for local players. "They should have negotiated better, better controls and better restrictions," Karoul says, citing the Greek government lottery's 25,000 slot machines. The 2016 legislation authorizing gaming at Ellinikon also allows Mont Parnes casino, currently 32 kilometers from central Athens, to move closer to downtown.
Power of one
Even if Athens or Cyprus realizes its full potential, that's a far cry from a multiple property EuroVegas. "I don't think people are getting on a plane for one resort," Gallaway says, adding that Steve Wynn's Mirage, now owned by Hard Rock, demonstrated how the right IR can transform a destination.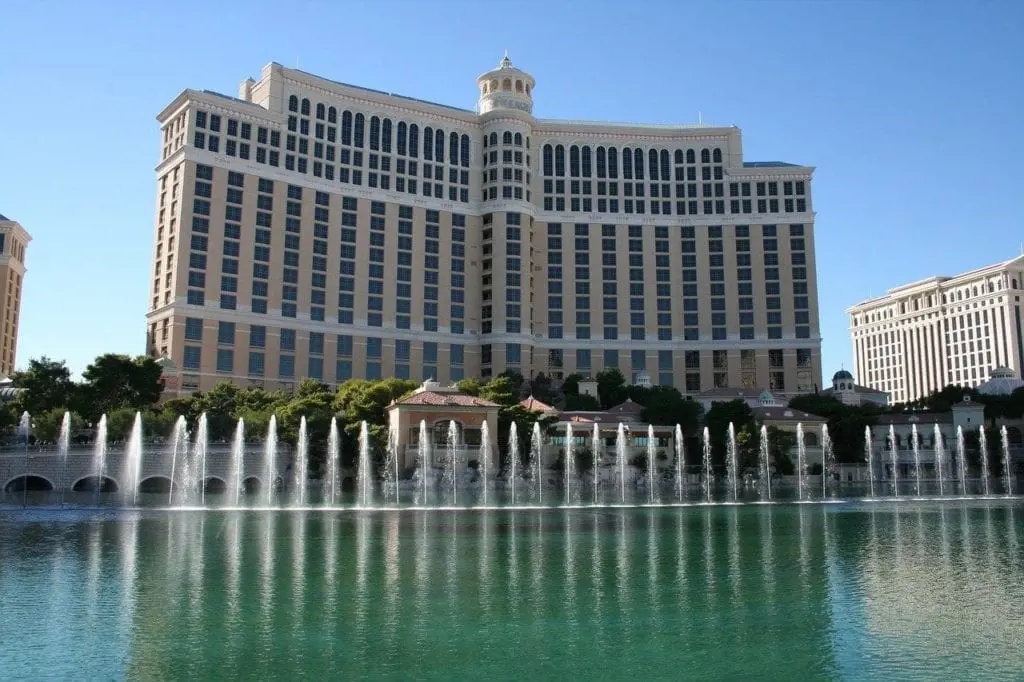 "Sheldon Adelson's thesis in Spain was, 'If I put in about 12 mega resorts, half the Las Vegas Strip, 36,000 keys, everybody's gonna come'," Tottenham, a Sands EuroVegas adviser, says. "They will, but it's going to take time to build that market."
Meanwhile, Tottenham warns, ownership will be "sucking up losses for the years before you fill up rooms and create that critical mass of people building motels and shopping malls and things around you to make it an ecosystem by itself."
"It's a no go for me under any model," Euro Pacific Asia managing partner Shaun McCamley says of EuroVegas. "It's not what European players want – Vegas doesn't always travel well."
'False dream'
"There are over 1,000 casinos in Europe. So it's not like people have to travel great distances if they want to take a punt," Karoul says. "When you look at the high cost of building one of these mega IR type facilities, I just don't see the return on investment."
Karoul concludes, "EuroVegas is a false dream."
Less EuroVegas skeptical Tottenham points out a million Europeans annually travel to Las Vegas from the UK. But he concedes, "They don't appear as high spending customers in the databases there."
"When I worked for Caesars, we had very, very few Europeans that we considered VIP players," Karoul says. "If Las Vegas couldn't attract VIPs with everything that they have to offer," how can a EuroVegas?
Tottenham and Karoul agree the conflict in Ukraine and its fallout cast a long shadow across the continent. "If you're worried about how you're going to heat the building and keep the lights on, you're going to really question if it's a good investment," Karoul says.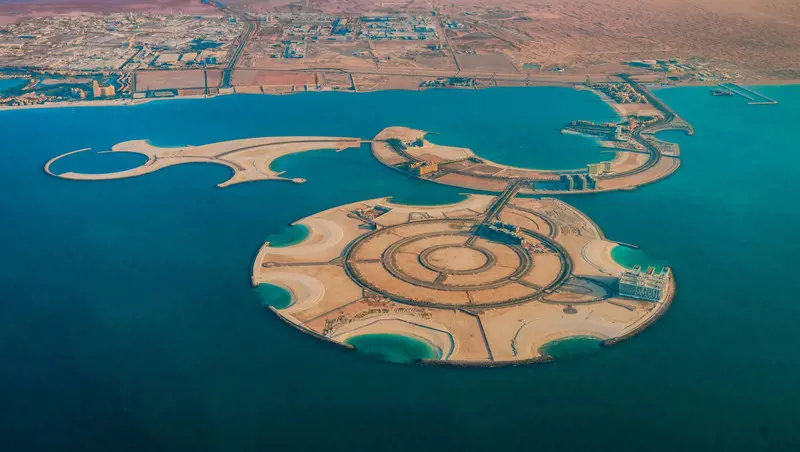 "Selectively, investors have been considering Europe," Spectrum Capital's Heller says. "But I do not see a broad interest in European land-based initiatives, especially given the current geopolitical and economic conditions." Instead, he sees gaming investors mainly focused on online opportunities.
EuroVegas may, in fact, be a moot point. "The proposed gaming resort in Ras Al Khaimah, UAE, could make any EuroVegas idea redundant," Regulus GBGC says. "Nearby Dubai is already an international flight hub and attracted 16.7 million overnight visitors in 2019, 30% from Europe and Russia."
Noting longtime Marina Bay Sands head George Tanasijevich, a driving force behind that much admired IR's development, joining a mutlibillion dollar project in the Gulf, Karoul says, "I'll bet you're going to see other companies going into the Emirates with Wynn, because that whole big strip is ripe for development, like another Cotai strip in Macau."
Don't forget that "Welcome to Fabulous GulfVegas" sign.
Former US diplomat and current ICE365 Asia editor at large Muhammad Cohen has covered the casino business in Asia since 2006, most recently for Forbes and Inside Asian Gaming, and wrote Hong Kong On Air , a novel set during the 1997 handover about TV news, love, betrayal, high finance and cheap lingerie.