The prodigal son returns: Rodney Ferguson on the Pamunkey Tribe's VA casino
By taking charge of the Pamunkey Tribe's development of the HeadWaters Resort and Casino in Virginia, Rodney Ferguson finds himself returning home. He talks to Paul Girvan about the plans for the resort.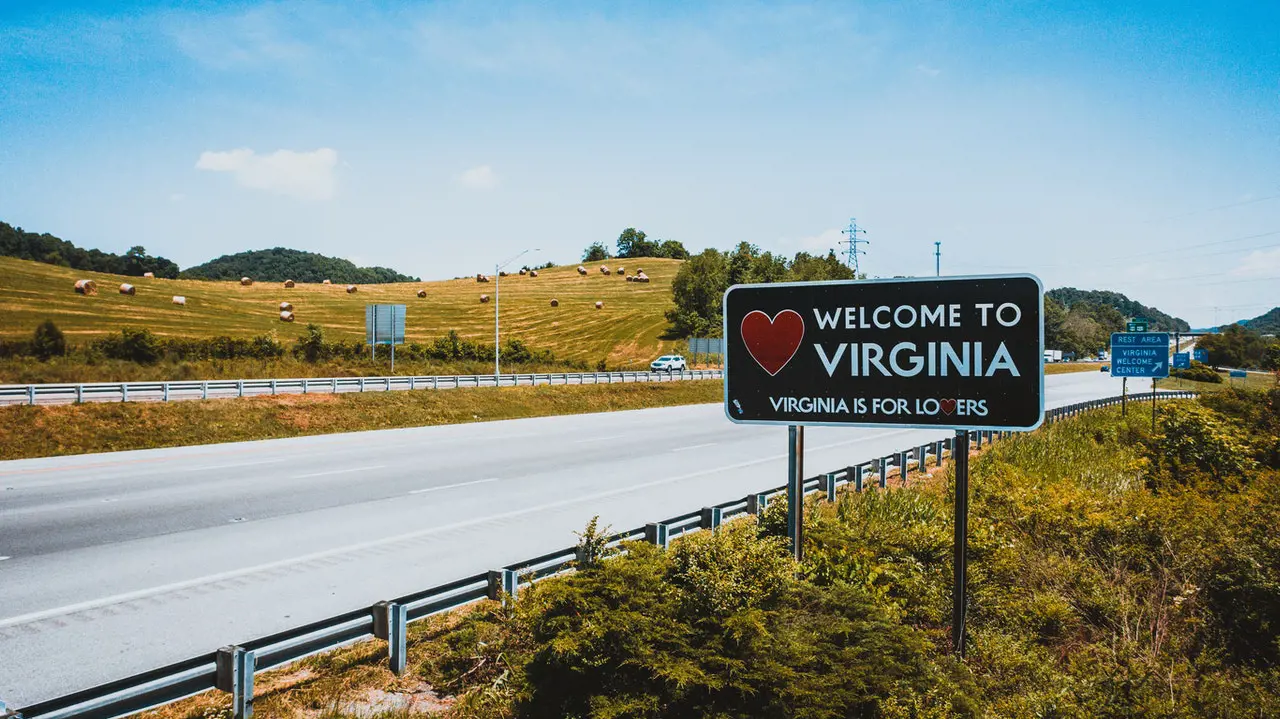 Four hundred and twelve years after the founding of the original Jamestown colony in Virginia, casino gaming was legalised in the Commonwealth in 2019.
For the Pamunkey Tribe, whose ancestors predated by some considerable measure the founding of the colony, this development offers the chance to regain economic independence.
The 2019 legislation called for land-based casino resorts to be developed in five locations: Richmond, Danville, Bristol, Portsmouth and Norfolk.
The licensees were then selected by the local jurisdictions, and four of the five received approval via local referendums to subsequently apply for preliminary state approval. In November of 2021 Richmond voters decided, by a narrow margin, not to approve a casino.
While the state did not specifically reserve any casino licence for tribal interests it did give the opportunity for cities to assign "preferred consideration" to tribes.
This approach found favour with the Pamunkey Tribe. It allowed them to forgo the lengthy process of taking land into trust, which otherwise would have been required if they had decided to proceed independent of the state under the provisions of the federal Indian Gaming Regulatory Act.
The Pamunkey Tribe subsequently prevailed in the process to be selected by the City of Norfolk and gained approval from the electorate via a local referendum. As a result, the Pamunkey's casino will operate as a commercial endeavour under state law rather than under the strictures of the Indian Gaming Regulatory Act.
For the tribe this represents a major step forward in its history and economic independence. To shepherd this all-important development into existence, the tribe has hired an industry veteran in Rodney E. Ferguson, who becomes executive vice president of Pamunkey Indian Tribal Gaming Authority.
Ferguson's experience covers all four points of the compass, from the deep south to the chillier climes of Wisconsin, and from the East to the West coast.
He now finds himself back where he started, in Hampton Roads, Virginia so his appointment represents a 'return of the prodigal son'.
"It has been awesome to return home and be close to family and friends," he says. "I left a wonderful job as CEO and general manager of Potawatomi Hotel & Casino in Milwaukee, Wisconsin.
"I departed not because I was unhappy but to undertake this amazing opportunity to assist the Pamunkey Indian Tribe in the development and operation of the planned HeadWaters Resort & Casino," he says. "What is more astonishing is I was born and raised 30 miles from the Pamunkey Indian Reservation.
"In addition, I have maintained a home in Hampton Roads for the past seven years, and it is located 10 miles from the site of the proposed Casino in Norfolk. Cutting my commute to work from 1,000 miles to ten miles did not hurt either."
Ferguson says he is committed to providing exemplary customer service and a superior product, elements he sees as key attributes for success in land-based gaming.
This is combined with a sensitivity to the unique requirements found in tribal gaming, which has seen him spend the last 18 years of his career as a chief financial officer or general manager of tribal gaming operations. He has now taken on perhaps his most challenging role, as the person responsible for the successful development of the HeadWaters Casino & Resort in Norfolk, Virginia.
The Pamunkey Indian Tribe plans to invest $500m into the HeadWaters Resort & Casino project , located on the Elizabeth River. The project will include nearly 2,500 full-time positions, and consist of approximately 3,000 slot machines, 150 table games, a sportsbook, poker room and 300-room hotel. It will also house a spa and fitness centre, outdoor pool, bars and seven restaurants, including a fine dining steakhouse, sports bar, multi-station food marketplace, grab and go, retail, meeting space and live entertainment.
Having started his career as a certified public accountant for PriceWaterhouseCoopers, he has since shifted to the financial side of gaming, initially with Harrah's Atlantic City, before moving properties such as Trump Plaza and the Golden Nugget.
By the mid-90s Ferguson rose to the role of CFO at River City Casinos in New Orleans, followed by Trump Casino in Gary. Indiana and the Grand Victoria Casino and Resort in Rising Sun, Indiana.
With increasing levels of responsibility and seniority was able to "better understand the big picture, differences in personalities, what motivates people and how working with a great team can help you succeed in your career transition from CFO role to CEO/GM," he explains.
His first position as a property GM came at Isleta Casino & Resort in Albuquerque, New Mexico.  He says the key difference from his prior roles was, "the impact your vision can have on the success of the operation".
In subsequent positions as CEO at Spirit Mountain Casino in Grand Ronde, Oregon and at the Potawatomi Hotel & Casino in Milwaukee, he developed his management style and ethos which he sums up as "developing a sense of pride and loyalty among the team members while reducing turnover.
"We could not have achieved an enhanced guest experience, the four-star level hotel and resort amenities […] without a great team of leaders and front-line staff," he explains. When it comes to attracting guests, he aims to "exceed their expectations by providing excellent service, and a variety of entertainment options, at affordable prices".
At first glance the role of property GM would seem very different from that of a vice president overseeing the development of a greenfield casino and resort development. However, his previous roles had provided him with significant exposure to developments.
Ferguson was closely involved with riverboat openings in New Orleans and Gary, Indiana, and later that decade a hotel/golf course expansion in Rising Sun, Indiana. This was followed by his lead role in the build-out of the Isleta Casino into a fully-fledged resort with the addition of a hotel, a convention centre and multiple resort amenities.
He says this has taught him to only accept the best. These projects, he explains succeeded because they were "hiring the best architects, interior designers, construction managers and consultants".
He's under no illusions as to the responsibilities he will be taking on. "You are now the key the person the owners look to for advice as to how, what, why, and when it makes sense to expand operations," he says. Success in this role requires "close and open collaboration with the team and clear and unambiguous decision making".
Ferguson is equally realistic about the vagaries of the development process. "Every project will have its challenges and can expect delays due to unforeseen circumstances, such as inclement weather, supply chain issues and shipping challenges. Anticipating as many of these obstacles as possible is critical to the successful completion the project on time and within budget."
In his new position, he argues one of the biggest challenges he faces also represents one of the biggest opportunities.
"The tribe is committed to developing a project that provides job and contracting opportunities to those who may not have always had these types of opportunities," he says. "They have set ambitious, but achievable, goals for minority participation.
"With current shortages in the labour market across all industries, particularly in the hospitality industry, we know this will be a challenge.
"We plan to overcome this challenge with aggressive recruitment and partnering with local workforce development programs to ensure we have a workforce that represents the community and is ready to succeed."
His background, he continues, will be a key asset here. "This isn't the first project I've worked on where diversity and inclusion have been key priorities as it relates to employment and contracting opportunities.
"The past 30-plus years in the industry has afforded me the opportunity to meet and work with people from various regions of the country and from diverse backgrounds," Ferguson explains. "And that diversity has made the staff better and stronger. I am eager to bring that same approach to this project."
When opened the Headwaters Casino & Resort will be competing with Rush Street Gaming's Rivers Portsmouth Casino just a few miles across the Elizabeth River. Yet Ferguson is keenly aware, but unfazed, by the proximity.
"There will be advantages and challenges for both properties," he says. "The fortunate part is the approximately 1.7 million residents living in the Hampton Roads area who will have an opportunity to visit both properties on a regular basis.
The size, scope and design of both properties will be different, with HeadWaters Resort & Casino expected to be larger. However, I think the real difference maker for HeadWaters Resort & Casino will be its guest experience, including its Elizabeth River waterfront location, marina and views of downtown Norfolk.
"This coupled with our location adjacent to the 12,000-seat Norfolk Tides triple-A baseball stadium and Amtrak station, as well as the short 15-minute ride to Norfolk International Airport will assure Headwaters Casino & Resort a good opportunity to outperform competitors."
Consistent with the theme he has espoused at other properties, he argues "consistent value-added and exceptional guest service", in a "world-class waterfront facility" as HeadWaters' additional asset.
Furthermore, the Norfolk area is home to active and retired military personnel, and Richmond voters' rejection of the planned ONE Casino Resort mean it has one less close competitor.
Groundbreaking for the Headwaters Casino & Resort is scheduled upon approval of the facility gaming license by the Virginia Lottery Commission, which is unlikely to happen before the spring of 2022, with current plans to be open for business in late-2023.
The Virginia gaming legislation reserved sports betting licenses (retail and online) for the five licensed landbased facilities. The Pamunkey Tribe has selected IGT to power both its retail and online sportsbooks, which will be operated under the HeadWaters Resort & Casino brand.
While strongly supportive of the sports betting provisions, both retail and online, Ferguson, like the Tribe, is more cautious on online casino gaming. This reticence is associated partly with concerns on problem gambling and partly that online casino gaming could represent a threat to the tribe's land-based development. This is understandable, given that the latter represents a major investment in the future wellbeing of the Pamunkey Tribe.
"Online gambling lacks social interaction, so participants are exclusively involved in the game, rather than other social aspects," Ferguson says of igaming. "While this appeals to their competitive streak I believe it increases the risk of problem gaming behaviours.
"Tribes are especially sensitive to ensuring guests are playing responsibly and have historically invested a significant amount of time and money in brick-and-mortar casinos. They have focused their efforts on maximising return on investments in spaces where they can physically touch and see the results. HeadWaters Resort & Casino's focus will be on its brick-and-mortar operations and amenities. Online casinos represent a threat to the ROI of land-based casinos"
Given these sentiments it is not surprising that Ferguson and the tribe are generally supportive of the current prohibition on online casino gaming in the Commonwealth of Virginia. However, should the Commonwealth at some point approve online casino gaming the tribe would take another look with their final position revolving around the dual considerations of impact on their business overall and player protections.
Having held senior roles in tribal gaming for the last 18 years it is not surprising that Rodney has a strong appreciation of how tribal gaming has helped transform the economic and social conditions of tribes across the US.
"The passage of the Indian Gaming Regulatory Act of 1988 ("IGRA") has allowed Native American tribes to promote tribal economic development, self-sufficiency, and strong tribal governments," he says. "It has been an honour and pleasure to work in tribal gaming and to experience the rich culture and traditions associated with each Tribe with which I've worked. It has been both rewarding and enlightening to contribute to the success of tribal gaming operations for the past 18 years.
"The impact from gaming has not only enriched the lives of its members, but also surrounding communities through tribal traditions of giving programs. Giving, sharing, caring for family and community, preserving Native heritage and the land are among the most enduring values in Native American culture and life."
He points out that the Pamunkey Tribe has always said it is not interested in gaming for the sake of gaming. "It's about transforming lives and ensuring the long-term success of the tribe, including using that success to support the greater community," he says. "I'm excited to be a part of that."