IMGL Masterclass: Tribal sports betting and compact provisions
Two and a half years after the Supreme Court struck down the federal ban on sports wagering, nearly two dozen states have some form of legal, regulated sports betting up and running, while nearly three-quarters have introduced legislation.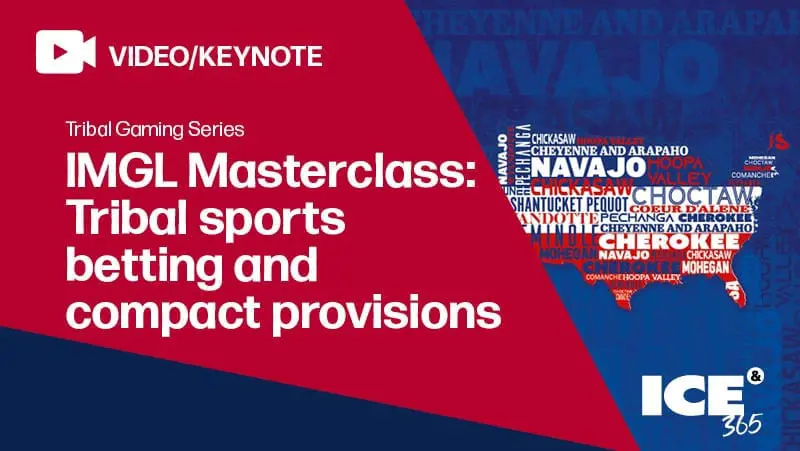 More tribes are considering getting in the game as well.
This masterclass from the International Masters of Gaming Law (IMGL) will look at how sports betting might be included in the types of games permitted by a compact.
It also considers issues likely to arise in compact negotiations to include sports betting, including revenue sharing or exclusivity.
Moderated by:
Steve Light, professor of political science and co-director of the Institute for the Study of Tribal Gaming Law & Policy at UND
Speakers:
Kevin Quigley, Indian Affairs & Gaming Business Counsel, Foley & Quigley PLC, USA
Heidi McNeil Staudenmaier, Partner, Snell & Wilmer, USA, and past President of the IMGL
Kathryn Rand, professor of law and co-director of the Institute for the Study of Tribal Gaming Law & Policy at the University of North Dakota, and Vice President of Educator Members of the IMGL