At 25, Mohegan plays online, globally
Tribe member Ray Pineault leads Mohegan Gaming and Entertainment's expansion into Las Vegas, igaming and Korea. He speaks to Muhammad Cohen about his vision for the business.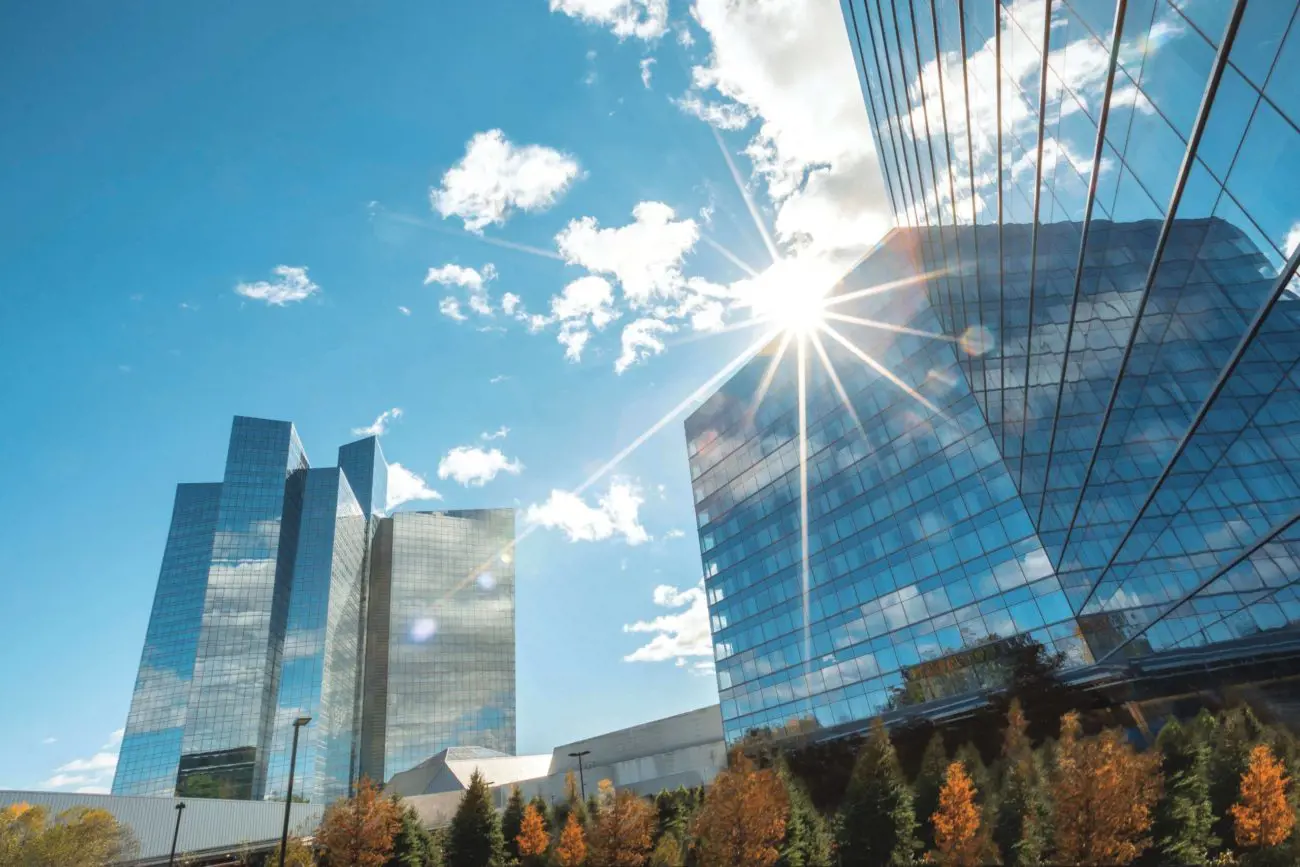 After a stellar 2021, Mohegan Gaming and Entertainment president and CEO Ray Pineault sees bigger things ahead for the Native American group that operates one of largest US casino resorts on its tribal land and has spread its footprint across North America and into Asia.
"We first started in 1996 as a tribal casino in southeastern Connecticut with 2,200 slot machines and maybe 100 table games and three restaurants," Pineault (pictured below) tells ICE365.
"Since that time, we've grown into a multinational organisation with a development in Korea, with two properties in Niagara, multiple properties throughout the United States." Beyond tribal land, where MGE operates under special agreements with the US and Connecticut state government, the company is run under the same rules as any gaming enterprise. Tribe owned, MGE makes financial disclosures because its bonds are publicly traded.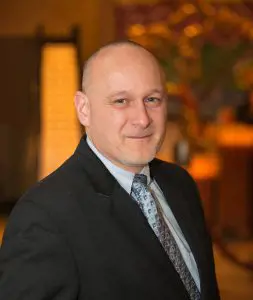 "Mohegan Gaming and Entertainment has become a major casino developer and operator, recognised in the US and internationally," The Innovation Group president Michael Soll says. "Mohegan Sun Casino at Virgin Hotels Las Vegas signifies the first tribal casino presence in the Las Vegas market, and MGE manages multiple casinos across the US."
Last May, Pineault became the second Mohegan Tribe member to head its gaming arm. "I'm just extremely honoured that the Tribe would trust me with the operations of their [gaming] enterprise," he says. The appointment highlights 20 years with MGE and its predecessor Mohegan Tribal Gaming Authority including stints as COO and running its flagship Mohegan Sun integrated resort in Connecticut.
Closing out its 25th year of operations, MGE recorded its largest ever adjusted EBITDA at US$110.2m for the fourth quarter of its fiscal year ended 30 September 2021. MGE concedes the number is a partial mirage, largely driven by Covid related reductions in staffing and marketing costs. However, rock solid real trends underlie the numbers and portend more growth ahead.
Mohegan Sun in Uncasville – named for a 17th century tribal statesman – celebrated its silver anniversary with improved EBITDA and margins compared with pre-Covid FY2019.
A two hour drive from Boston and two and a half hours from New York City, Mohegan Sun includes more than 300 gaming tables and nearly 5,000 slot machines, 1,500 hotel rooms and 90 retail outlets. It provides the bulk of MGE's revenue, 70% in the fourth quarter.
"[Mohegan Sun president and general manager Jeffrey Hamilton] has really looked at how we spend our dollars, how we allocate our labor where it's most important," Pineault says. "He's really done a tremendous job of reimagining the business and rebuilding it in a manner in which we're able to achieve higher guest satisfaction scores and better margins."
As Covid receded during 2021, Mohegan Sun and other MGE properties benefited from loosening restrictions. The IR reopened its three entertainment venues, the award winning 10,000 seat Mohegan Sun Arena that hosts big name music acts, professional and college sports, plus a 300 seat theater and a comedy club.
"Our arena in Connecticut ranks in the top five in the world for arenas of its size," Pineault says. "We're looking at over 1,900 live performances throughout our properties. Between our array of dining, retail, spas and entertainment combined with our guest service, we distinguish ourselves as a destination resort that people want to visit return to." Events have continued amid the Omicron variant, including WWE wrestling and Dancing with the Stars to kick off 2022.
Sports betting should give Connecticut operations an additional boost. In-person wagering debuted on 30 September in partnership with FanDuel, with a dedicated sports book to open ahead of American football's Super Bowl on 13 February. More significantly, online sports betting and igaming launched in mid-October. Connecticut's operator online could approach US$500m in year three, according to independent estimates.
Thanks to its database of some eight million and steady flow of IR visitors, Mohegan expects to avoid the customer acquisition costs of rivals new to the Connecticut market. "We have said that we'll be operating our digital gaming profitably from the get go," Pineault says.
Mohegan's six North American properties beyond Connecticut include Mohegan Sun Poconos at the Pocono Downs harness racing track, about two hours from both New York City and Philadelphia in Wilkes Barre, Pennsylvania. Mohegan purchased the track from Penn National Gaming in 2005 for US$280m, and, a year later, it became Pennsylvania's first racetrack with electronic gaming. In 2010, the racino added table games. A 238 room hotel opened in 2013 with sports betting added in 2019.
Also in the US Northeast corridor, Mohegan operates Resorts Casino Hotel in Atlantic City, which in 1976 opened as the first legal US casino outside Nevada. Mohegan has managed the ocean front property with more than 900 rooms since 2012. In Canada, Mohegan operates the Fallsview Casino Resort and Casino Niagara overlooking the legendary waterfalls on the US-Canada border. Due to Covid, both were closed from March 2020 for 16 months until July 2021.
In the northwest corner of the 48 contiguous US states, Mohegan has assisted the Cowlitz Tribe to develop casino resort Ilani in Ridgefield, Washington, two and a half hours south of Seattle and a half hour north of Portland, Oregon, on the Columbia River. Mohegan has given financing assistance to the Cowlitz Tribe as well as design and development help.
Opened in 2017, Ilani currently has 3,000 gaming machines, 75 tables, 13 food and beverage outlets and a 2,500 seat entertainment venue. A glass clad hotel tower with 300 rooms is due to open in 2023.
Mohegan is working with Las Vegas architect and designer Friedmutter Group on Ilani. "Mohegan's early balance of traditional tribal and top commercial design defined the first couple of decades,"  Innovation Group's Soll says. "Now it's moving to more typical modern design."
Growth opportunities rather than strategic planning have guided Mohegan's expansion. Opening Mohegan Sun Casino at Virgin Hotels Las Vegas last 25 March should help create property synergies. "Having a presence in Las Vegas is important for both prestige and image as well as for cross-marketing their own properties," a seasoned gaming executive requesting anonymity says. "Las Vegas represents both intrinsic and extrinsic value, which is not always easy to measure."
Easier to measure have been US$1m operating losses in each of the Vegas casino's first two full quarters. Located about a mile east of the Strip with 44 tables, 650 machines and a Betfred sports book, the former Hard Rock Las Vegas has habitually struggled on the gaming side, knowledgeable sources say. It was was sold off before Florida's Seminole Tribe closed its deal to buy Hard Rock. Last month Hard Rock announced it will stay in Vegas, purchasing Strip icon Mirage.
Mohegan can change that tune, Pineault believes. "We're very confident that in the long term that's going to be a profitable business for us. Not just a profitable piece of the business but it's going to be a great opportunity to be able to introduce our existing customers to a new experience."
Pineault pins Vegas losses on Covid impacts for US fly-in destination plus slow recovery of convention business. Fourth quarter property income also suffered further from low table hold. "Unfortunately," he says, "we're in the gambling business, not the winning business."
Mohegan's biggest gamble continues to unfold with its Inspire integrated resort in South Korea. In November, Mohegan secured US$1.55bn in financing, including MGE equity of US$300m, for phase one of Inspire, located adjacent to Korea's national gateway airport at Incheon, about an hour west of Seoul.
Inspire is scheduled to debut next year with more than 1,100 guest room in three towers, a water park inside a climate-controlled dome, 63,000 square meters (678,000 square feet) of retail and dining, a 15,000 seat arena and the largest convention facility in the Seoul metropolitan area, plus a foreigner-only casino with 150 gaming tables and 700 machines.
In essence Mohegan aims to replicate the success of its Connecticut flagship without the benefit of the local gambling. "We went in eyes wide open that this was going to be a foreigner-only gaming integrated resort," Pineault says.
"With over 28 million residents within a hour and a half drive, there will be tremendous demand," MGE international president Bobby Soper, a tribe member and former president of MGE's predecessor, said in an interview with ICE365 in August. "Just as an example, even though Seoul is the Asian hub for pop culture, especially live entertainment, there is an extremely limited number of entertainment venues in the greater Seoul area, and those that do exist are sub-optimal for live entertainment."
"We're confident that this property will be fully successful in a short period of time, even if local gaming is not legalised," Pineault says. "If [local] gaming is ever permitted in Korea, we think this is a grand slam, not just a home run."
To focus on Incheon, Mohegan withdrew last year from its IR partnership in Greece on the site of the former Athens airport.  "That's a tremendous piece of property, but it just wasn't the right opportunity for us at this time," Pineault says.
Pineault and Mohegan take a long view. Citing the Mohegan vision statement, Pineault says, "They talk about the 13 generations to come and establishing an organisation that's going to be here for them, well past our time." Mohegan believes it's building to last.
Former US diplomat Muhammad Cohen has covered the casino business in Asia since 2006, most recently for Forbes and Inside Asian Gaming, and wrote Hong Kong On Air, a novel set during the 1997 handover about TV news, love, betrayal, high finance and cheap lingerie.