The tribal gaming report, sponsored by Kambi, provides the most comprehensive overview of gaming in Indian Country, and how it will develop going forward.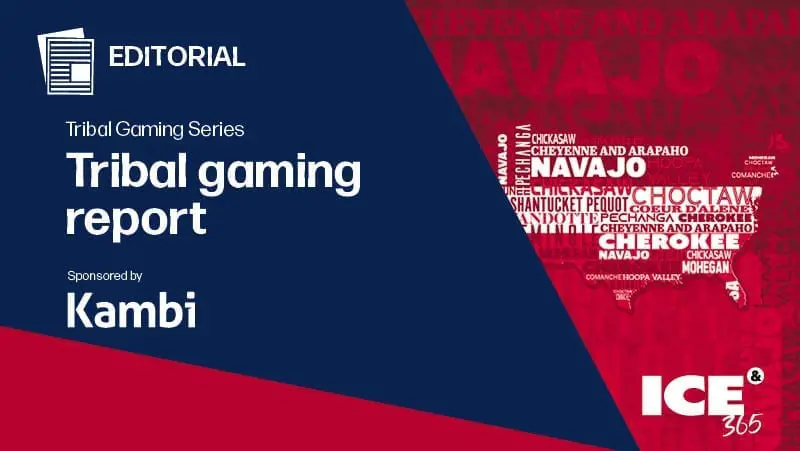 Tribal gaming accounts for almost half of all industry revenue generated in the US. It stretches throughout almost every state, and provides vital funding to Native American communities.

At a time when the US market is expanding and evolving significantly, this has seen a host of European companies expand into the country. But gaming in Indian Country is different from commercial casinos; there are different goals, motivations and beneficiaries.
This report, compiled by Paul Girvan of PKC Gaming & Leisure Consultancy, and sponsored by Kambi, aims to offer insights into how tribal gaming came to be and how it is governed. It examines the economic impact of casinos on Indian lands, as well as the market's growth potential in the coming years.
And with adoption of newly regulated products such as sports betting and igaming differing from state to state, regulatory developments in Michigan and Washington state are put under the spotlight. Amid the clamor for partnerships, the report aims to provide the Native American operators with a clear-eyed overview of the potential deals that can be struck, while explaining to their prospective partners what they are looking to achieve through such tie-ups.
Tribes are also expanding domestically and internationally. This year marked the first time a tribal-operated casino opened on the Las Vegas Strip, and the operator of that property, Mohegan Gaming & Entertainment, is also targeting new facilities in Japan, South Korea and Greece. Bobby Soper, its recently appointed international president, discusses these ambitions.
Our thanks to Kambi for sponsoring this report. We hope it proves useful.
[advanced_iframe src="https://info.clariongaming.com/l/339401/2021-04-15/h2mg2" width="100%" height="500" type="text/html" frameborder="0" allowTransparency="true" style="border: 0"][/advanced_iframe]