Segev LLP tracks the fast-moving regulatory scene in the US since PASPA's repeal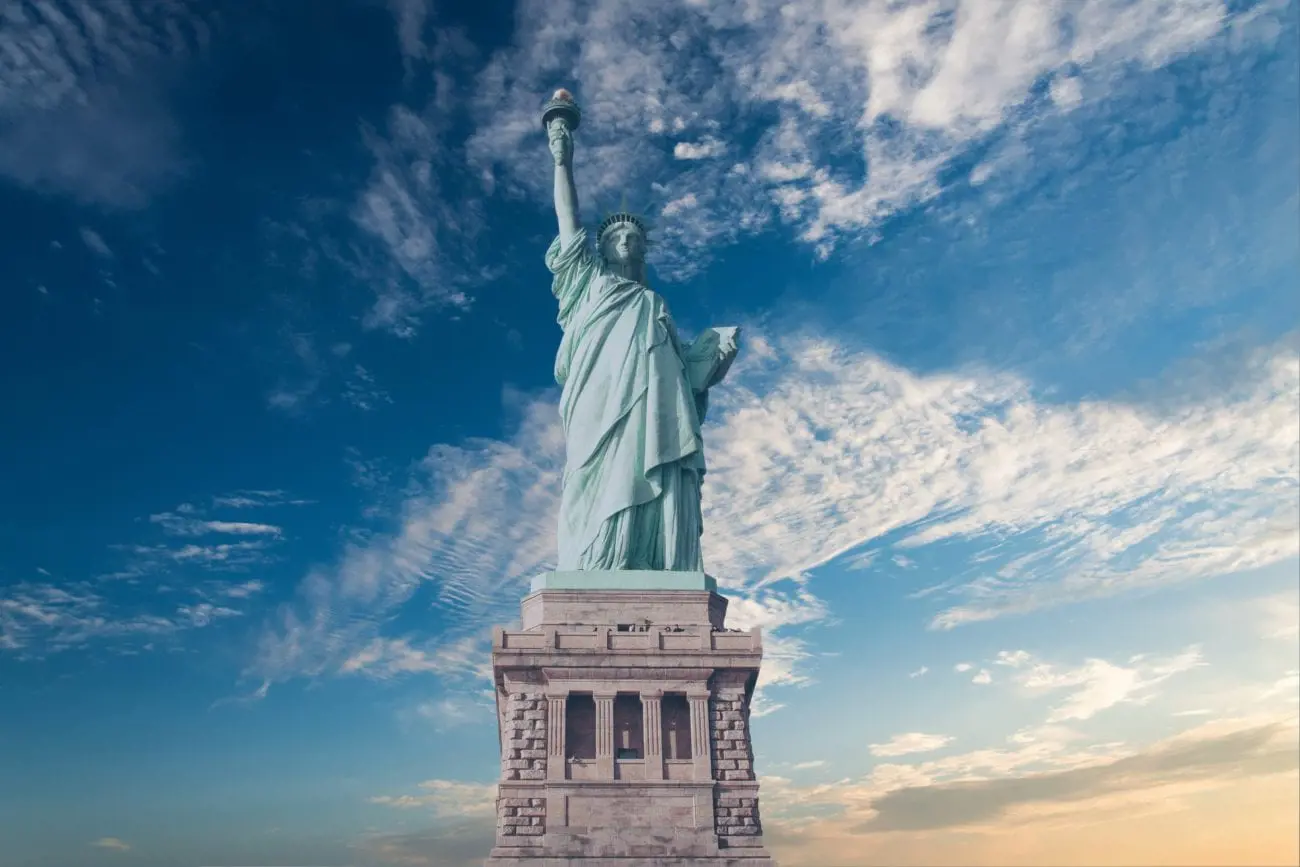 New Mexico and Arkansas headline this month's roundup becoming the seventh and eighth US states to authorise live single-game sports betting. A sportsbook in New Mexico is already open for business.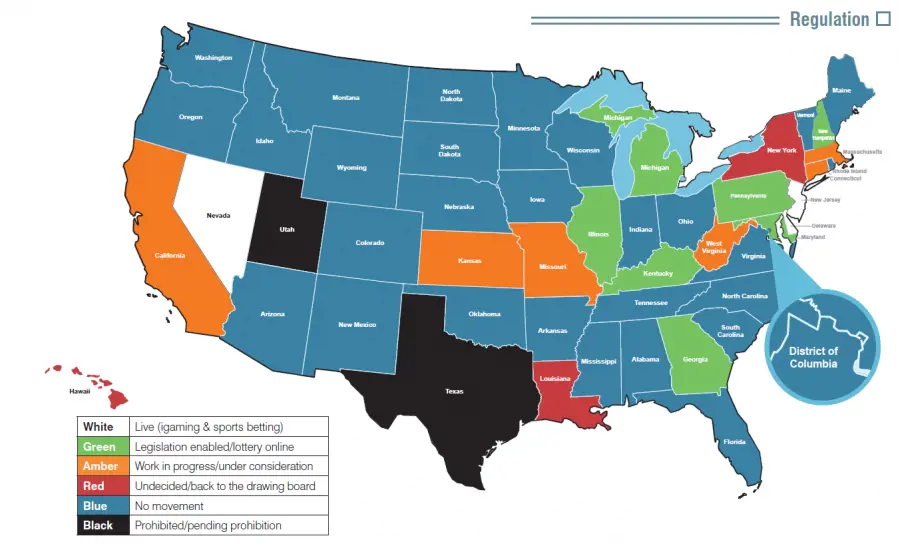 Beyond New Mexico and Arkansas, aside from a few minor additional developments, recess and elections have kept sports betting off the legislative table in recent weeks. That's not to say the nation's warming to sports betting hasn't produced a lot of news of late.
Most notably, the major professional sports leagues – longtime opponents of sports wagering – are showing more signs of turning the page.
Most recently, a pair of New Jersey franchises – the New Jersey Devils hockey club and the New York Jets football team (who play their games in New Jersey) – announced major deals with sports betting groups.
The Devils will be opening two betting lounges in their home arena, one through a partnership with William Hill and the other through a partnership with Caesars. Neither facility will have betting windows or kiosks, but fans will be able to place bets through the mobile apps of each lounge's respective betting partner.
The Devils have also signed a deal with FanDuel, through which FanDuel will have access to the NHL's real-time, verified game data feed and have its logo displayed on the ice for all regular season home games.
This NHL as a whole has been active as well, with the 28 October announcement of a multi-year agreement to provide MGM Resorts International with data for use in betting (similar to deals MGM made in July with the NBA and WNBA) and the 6 November introduction of FanDuel as the leagues official DFS and sports betting partner.
The New York Jets, meanwhile, have a deal with MGM through which MGM will provide social games available through the Jets' mobile app.
Additional partnerships between gambling operations and professional North American sports teams include: William Hill and the Las Vegas Golden Nights (NHL); Caesars and the Philadelphia 76ers (NBA); WinStars World Casino and the Dallas Cowboys (NFL); and 888 and the New York Jets (NFL).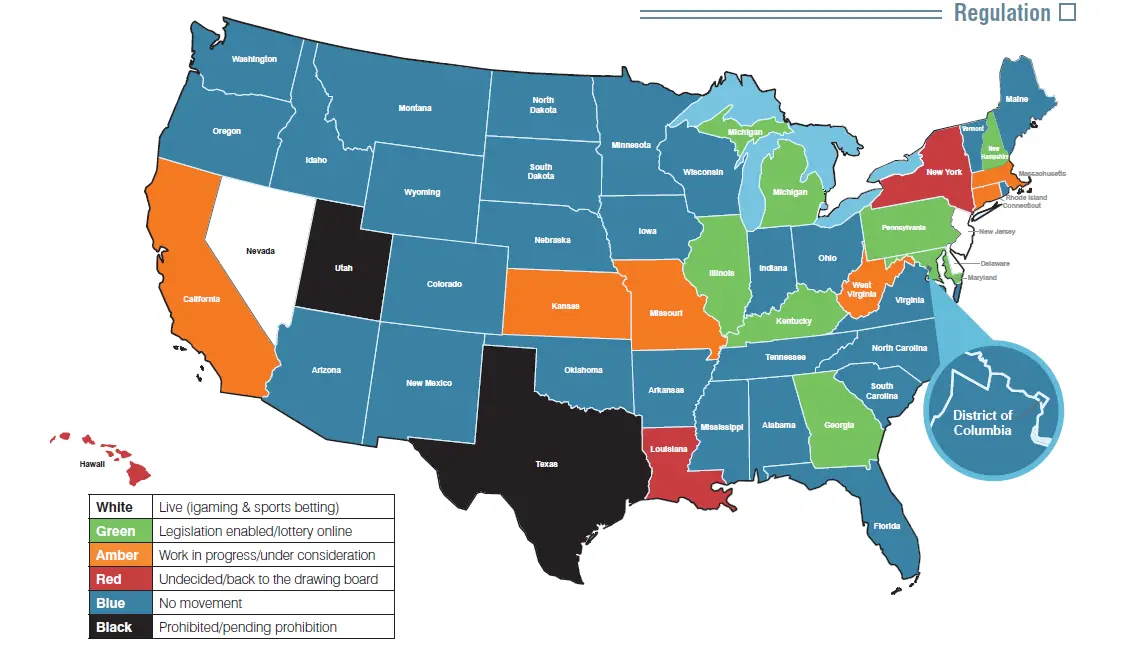 New Mexico: Regulated sports betting gets underway
With the opening of a sportsbook at the Santa Ana Star Casino and Hotel in Bernalillo, NM on 16 October, New Mexico became the sixth US state to authorise live single-game sports betting. The gaming compact between the state and tribes already permitted sports betting, so no new legislation or regulations were necessary.
While the compact does not specifically authorise sports betting, it covers Class III gaming under the Indian Gaming Regulatory Act, which does. The compact does not extend to online gambling, so permitted sports betting is limited to casino properties for now. Pueblo of Santa Ana holds the gaming license for Santa Ana Star, and US Bookmaking operates the sportsbook through an agreement with the tribe. Seventeen additional tribes hold Class III gaming licenses in New Mexico, all of which are now authorised to provide sports betting.
Arkansas: Voters approve sports betting
Midterm voters have approved an initiative, Issue 4, to amend the state's constitution to authorize sports betting. The amendment automatically grants ports betting licenses to the existing Southland Racing Corporation and the Oaklawn Jockey Club and allows for the granting of two additional licenses.
Southland and Oaklawn will not have to pay a licensing fee, but the two additional licensees will each pay a yet-to-be-determined fee that cannot exceed $250,000. The state's racing commission will be the regulatory body. No launch date for sports betting in Arkansas has been announced.
West Virginia: Zero integrity
Despite strong lobbying efforts from professional sports leagues, the Lottery Commission's final rules for sports betting, filed in late September, did not include an integrity fee.
Two operators in West Virginia – Hollywood Casino at Charles Town Races and FanDuel Sportsbook at Greenbrier Resorts – have rolled out land-based sportsbooks, and each of the state's other casinos has paid the annual $100,000 licensing fee in preparation for taking bets on sports.
Greenbrier is still poised to offer mobile betting this fall, but no launch date has been announced. Under the state's new sports betting law, casinos can offer online and mobile wagering to patrons located physically inside state borders.
Rhode Island: Almost there
According to the Providence Journal, live sports betting will likely commence by end of November. When it does finally happen, patrons will initially only have the option to place wagers in person.
Self-serve kiosks will be available 14 weeks later, with mobile betting rolling out 15 weeks after that. The Rhode Island Lottery has formalised details of a significant partnership with gaming technology provider IGT and sports book operator William Hill, who have agreed to oversee management services at the Twin River Casino and Tiverton Casino, the state's only licensed video lottery and table game establishments.
The state approved sports betting in August.
Pennsylvania: Regulators greenlight William Hill
Pennsylvania took a significant step on 31October toward licensed regulated sports betting with the Gaming Control Board's approval of William Hill as Hollywood Casino's oddsmaker.
With that, live betting could get off the ground by the end of November. The Board has issued sports betting licenses to Hollywood Casino and Parx Casino. Harrah's Casino, SugarHouse Casino and Rivers Casino.
In addition to a hefty $10m licensing fee, the three operators are up against a 36% tax rate, and critics question whether the industry can thrive under such conditions.
Washington D.C: Ambitions for mid '19
The City Council's Committee on Finance and Revenue held a hearing on 17 October to discuss legalisation of sports betting, an initiative championed by Council Member Jack Evens. Washington D.C. is different from other jurisdictions considering sports betting in that it has no casinos or racetracks.
Any policy authorising sports betting would consequently have to cover remote gambling. Evans introduced a sports betting bill in September and has indicated that he would like to see it passed by the end of the year.
This would be followed by a 30-day period in which Congress could kill the measure, but Evans is confident this won't happen. If all goes as planned, he said, the district could be ready for live sports betting in four to six months.
Kentucky: Staying on track
Members of the Interim Joint Committee on Licensing, Occupations, and Administrative Regulations held a hearing on 12 October to discuss the authorization of sports betting in the state. The proposition has been well received in the legislature, and the outlook moving forward remains positive.
Topics covered during the October hearing ranged from tax rates to integrity feels to mobile betting. A bipartisan group of legislators is expected to pre-file a sports betting bill prior to the start of next year's legislative session.
In September, the National Football League, Major League Baseball, the National Basketball Association, and the PGA Tour all registered to lobby during the 2019 General Assembly and are expected to push for a 1% integrity fee, which Committee Chairman Adam Koenig adamantly opposes. Provided the integrity fee doesn't become a stumbling block, Kentucky could authorise sports betting as early as January.
Michigan: No dice for Dems
Proponents of sports betting in Michigan were hopeful that the Democrats would overcome Republicans for majority control over both the House and the Senate, but both chambers remained under Republican control coming out of the midterms.
Whether the election results will dim hopes for getting a sports betting bill passed in 2019 remains to be seen. Michigan's legislature passed a sports betting regulatory bill this year in anticipation of the PASPA repeal.
For regulated betting to commence, they must pass a second measure covering some of the finer details, like taxation and (potentially) integrity fees. It's possible that the second bill will be taken before the end of the year, but only a handful of working days remain on the legislative calendar.
MA, MO, KS, NY, OR also hopeful for 2019
Efforts to fast track a sports betting measure in Massachusetts fell short in 2018, but Rep. Joe Wagner believes his initiative to legalise will be up for a vote in early 2019. Gov. Charlie Baker says sports betting will be addressed in January.
Likewise, legislators in both Kansas and Missouri considered multiple sports betting bills in 2018, and their sponsors are hopeful for approval in 2019. In New York, the sponsor of a Senate bill that would create rules for sports betting in casinos and online, John Bonacic, is leaving office at the end of the year, and it is unclear who will take on the initiative once he's gone.
Finally, Oregon's state's lottery is hoping to expand its mobile gambling offering to include sports betting by the third quarter of 2019, but the lottery will first need the legislature to approve a taxation scheme. No bills have surfaced yet.
Indiana: Signs of Life
Following a hearing on 19 October, the Interim Study Committee on Public Policy voted to recommend legislation authorising sports betting to Indiana. While the vote would indicate that the state is taking steps toward legalisation, Committee Chairman cautioned that there are "many perils down the pathway before it becomes law."
Illinois - Slow and steady
The outlook for regulated sports betting in Illinois remains good, but lawmakers are in no rush to push through legislation. Rep. Lou Lang cautioned at a hearing held on 17 October that the state should go slowly and make sure they get it right, and he referenced Pennsylvania's unusually high 36% sports betting tax as an example of errantly moving forward without fully understanding the economics of the industry.
Lang also said they need to give careful consideration toward including an integrity fee. He rejected the idea of paying leagues for the "privilege of showing your games," but is open to a fee that actually contributes toward preserving integrity in sports.
Finally, Lange urged caution in deciding who should be allowed to offer sports betting, pointing out that a state that houses almost 30,000 video gambling machines must be mindful of providing too much access to walk-up betting.
Ohio: Midterm election not good for sports betting
The election of Mike DeWine as Ohio's next governor does not bode well for advocates of regulating sports betting. DeWine has consistently opposed efforts to legalise sports betting, while his opponent, Richard Cordray had indicated that he would consider legalisation.
In August, Ohio Senate President Larry Obhof said Senate Bill 316, which would provide for legalised sports betting in the state, would be studied in a committee after the midterm elections in November.
Obhof further predicted that the bill would not likely hit the Senate floor until 2019. Meanwhile, questions have been raised about whether the legislature even has the right to legalise sports betting in Ohio.
The state's constitution prohibits gambling, except under specific circumstances. Other forms of gambling, such as casinos, were only legalised through a constitutional amendment in 2009, and Senator Obhof suggested that sports betting would need to be amended into the constitution by a vote in a similar manner.
Florida: At the mercy of voters
The passage of Amendment 3 on the November ballot makes the legalisation of sports betting a much more difficult task. The amendment puts gambling expansion in the hands of voters, via citizen initiatives, rather than legislators. Because the initiative process requires 60 percent of the votes for passage, the prospects for authorised sports betting in the state are greatly diminished.
Colorado: Still an issue for voters to decide
Despite Attorney General Cynthia Coffman's determination that sports betting is not subject to state constitutional restrictions, at least one of the legislators who supports legalisation is of the mind that the issue should still be decided by voters.
In October, Rep. Cole Wist told the Denver Post that, while he is in favor of regulated sports betting, "I think it's important to go back to the voters and make sure it's something that they want."  Rep. Wist and Rep. Alec Garnett are hopeful of getting sports betting to a statewide vote in 2019, which would mean legal sports betting would not become a reality until at least 2020.
Meanwhile, gubernatorial candidate Walker Stapleton, a Republican who favors sports betting regulation, lost in the November election.
CA, LA, MD, SC are years away
Proponents of sports betting in California have their sights set on the 2020 ballot. The state has approved signature collection for the most recent measure, which was introduced in June 2018. To land on the 2020 ballet, the proposal needs to garner 585,407 signatures from registered voters by February 2019.
In Louisiana, Sen. Danny Martiny made multiple efforts to get his sports betting bill on the agenda during special sessions, but Gov. John Bel Edwards would have nothing of it. Martiny said he'll make another push in 2019 but is not optimistic.
Maryland's legislature has already passed a bill that would authorise sports betting at the state's casinos and racetracks, but a referendum is necessary for legalisation to become a reality. This year they failed to pass legislation that would put sports betting on the ballot, which means the earliest it could come up for a vote is 2020.
Despite the introduction of a regulatory bill in South Carolina, the state is likely years away from authorising sports betting, which would require a constitutional amendment to become a reality.
Segev LLP employs an eight-strong igaming team with corporate, commercial, IP commercialisation, M&A, private equity finance, public markets finance, privacy and data, and regulatory and compliance experience. Its senior attorneys have a combined total of more than 40 years in the industry.