How sports betting can elevate the entire casino floor
Kambi's Senior Sales Director, Sarah Robertson, sits down with iGB's Elena Carruthers to discuss how sports betting can help to elevate the entire casino floor – driving greater returns not just from the sportsbook, but across gaming and hospitality as well.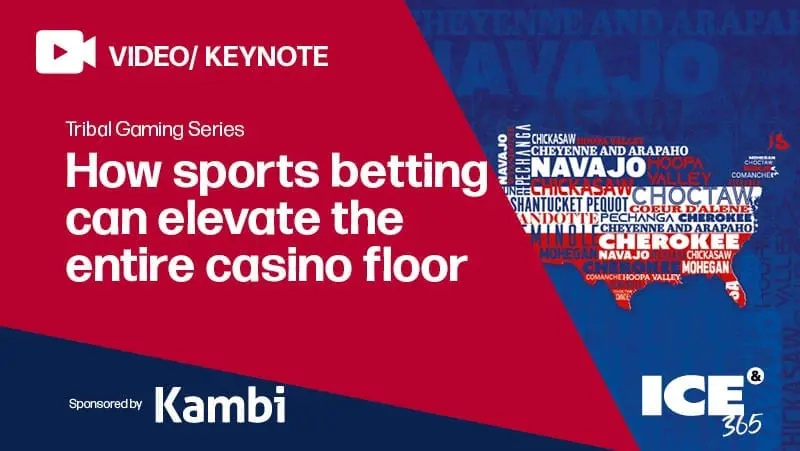 Live and generating revenue in 14 US states with partners including Four Winds Casinos and Seneca Gaming Corporation, Kambi is the trusted partner to tribal operators aiming to maximize the power of their brands through sports betting.
For more Tribal Gaming content click here.