To sell or not to sell: Will Caesars divest a Strip property?
Earlier this year, it looked inevitable that Caesars Entertainment was poised to sell one of its Strip properties. But it isn't as clear-cut as many thought, says Buck Wargo.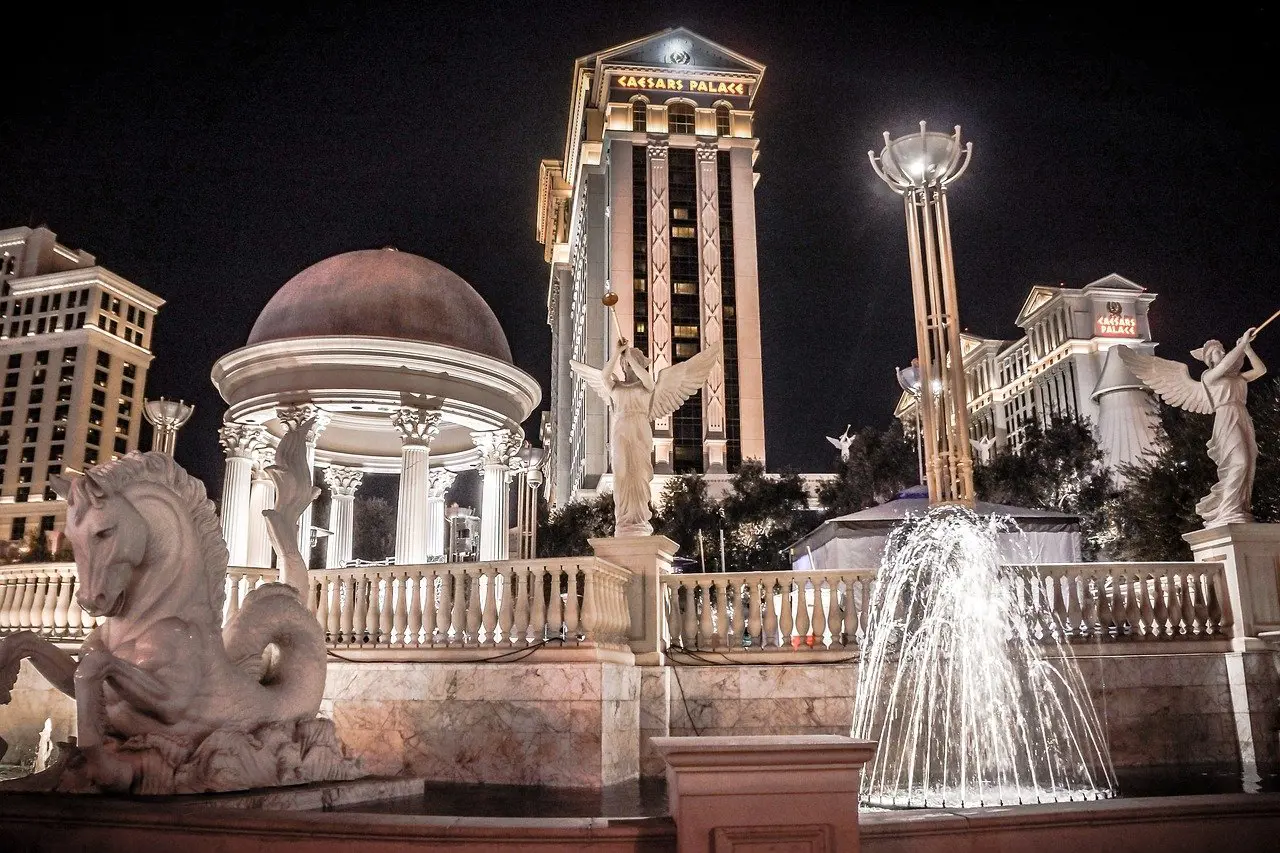 Caesars Entertainment is no longer in a rush to sell one of its Strip properties as gaming revenues in Las Vegas soar and financial prospects in its digital segment improve and provide some cushion from its debt.
Everyone from Wall Street analysts to casino consultants expects Caesars to follow through on a sale at some point in the next year or two. It was seen as a way for the former Eldorado Resorts to pay down its debt on its $17.3bn acquisition of the legacy Caesars business, in July 2020.
That idea of a Strip sale arose before the acquisition, and Caesars executives earlier this year said they were working on a sale, without naming any potential properties.
A rise in interest rates and tighter access to capital in recent months, however, may have limited the pool of buyers and prompted some to seek a lower price than the $2.5bn a sale was estimated to fetch.
Is digital shoring up Caesars' land-based operations?
The suggestion of digital playing a role of shoring up land-based operations and contributing to Caesars' decision was raised by John DeCree, an analyst for CBRE.
He said Caesars' biggest story of the second quarter was the digital segment's "improved profitability profile," its outlook for more limited losses in the future and how upcoming product enhancements should further bolster customer acquisition and retention.
After cutting back on marketing and promotions, Caesars reported a $69m adjusted earnings loss in the second quarter. This marked a big decline from a $554m loss in the first quarter, when it launched digital sports betting in New York.
Management said its cumulative losses wouldn't hit $1.5bn as previously forecast, and that its digital segment would be profitable by the end of 2023.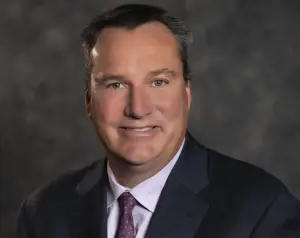 It was during the second quarter earnings call that Caesars CEO Tom Reeg raised the prospect of a Strip sale not happening this summer given the market conditions. Even if it didn't happen now, he said it could get done in the future.
"There are plenty of interested parties," Reeg said on the call. "Obviously, the financing environment is what it is. And if that's going to impact what someone will pay, there is a level where we're not going to chase it. I'm very happy to just clip the free cash flow and come back later."
Economics of a deal
Caesars reported an all-time quarterly high in adjusted earnings in Las Vegas with net revenue of $1.14bn, up from $855m, an increase of 34% year-on-year.
"I don't think they need to sell a Strip asset," DeCree tells ICE365. "It was part of the strategy to accelerate their balance sheet and give the company an opportunity to have fewer rooms in Las Vegas and room optimisation.
"The numbers show Vegas is in full tilt right now and as good as I can remember, and the outlook is good. That Las Vegas asset is as valuable as it's ever been. It sounds like the company is willing to sell but not give it away for a fire-sale price because it's been part of its stated strategy."
If Caesars finds the right buyer at the right price, it's a great move for the company and allows them to de-risk the balance sheet, DeCree explains. They have to overcome, however, that it's more difficult to get financing because of tight credit markets.
Casino consultant Josh Swissman, founder of The Strategy Organization, understands why Caesars isn't in a hurry to sell a Strip property in an environment with rising interest rates and access to capital shrinking. Caesars is renovating regional properties across the US that will bring in more revenue, and it will have a profit in the digital business by the end of 2023, he stresses.
"They have a great growth story coming here over the next 18 months without selling the asset," Swissman says. "Once they do, that's only going to be more positive news to that growth story over the next 24 months. They have done the math and crunched the numbers and realised they would do just as well or better from a cash-flow basis if they had one fewer property on the Strip. But they are not in such a position they need to sell a property right away.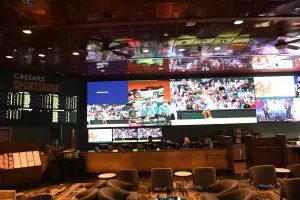 "They are waiting for the opportune moment to sell at the right time at the right price. It's nice to have a transaction and not need to have a transaction at the moment. They are being methodical about it amid all this great news about their earnings."
Embracing omnichannel
Nationwide sports revenue, whether land-based or digital, is a new revenue stream for casinos like Caesars. Customers are coming into properties and spending on food and beverage and other amenities. Casinos are also bringing in revenue from online customers.
"This is the first time casinos can communicate with their customers digitally and embrace it, and having that omnichannel approach allows Caesars and its peers to engage their customers when they leave the casino and make marketing more efficient," DeCree says.
"A lot of the rewards customers are signing up online and come into the casino as well. It's been a harmonious relationship and complementary."
Three to four months ago there was a view that a recession was coming and that there would be a big decline in consumer spending. The thought was that selling a Strip casino would put the company in a better position to weather it.
"They are spending a lot less in digital, and we have gotten through two quarters of GDP contraction and high inflation and Vegas is alluring as ever," DeCree explains. "That sense of urgency that things are going to get bad and the company needs to get cash in the door seems to have gone away at this point.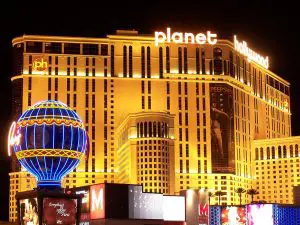 "Caesars has proved they don't need to sell and have enough capital. Our view is they can de-lever the balance sheet over the next 12 to 18 months. If they don't sell an asset, we're comfortable that they are burning less on digital."
Casino consultant Brendan Bussmann, managing director of B Global, says as digital continues to emerge, it's going to be a "nice revenue stream that can help balance" brick-and-mortar operations by not overlapping.
"With regards to digital and burn rate, New York was the evidence that we can't keep doing what we're doing here," Bussmann says. "You need economies of scale to say here's what we're doing and how we're going about it to make it work."
Which property could be sold?
When Caesars sells as expected, it would remove 3,000 to 4,000 rooms from its Las Vegas inventory. This would bring it down to 16,000 to 17,000 rooms in the marketplace, and drive greater margins at other nearby properties.
The asset Caesars is looking to sell hasn't been disclosed. Assumptions centre around properties where the company still owns the underlying real estate, that haven't yet been sold to real estate investment trust (REIT) VICI Properties. VICI has the right of first refusal on those properties it doesn't own.
In May, MGM Resorts International closed on the operations of The Cosmopolitan for $1.6bn. MGM is in the process of selling the Mirage operations for $1.08bn. Neither involved the sale of the real estate. VICI could buy the Caesars asset, or at least be a financing partner for its sale.
"The two people talk about are Flamingo and Planet Hollywood, but we don't know for sure," DeCree says. "The question now is interest rates have advanced quite a bit since those last sales were announced. That factors into cost of capital, which factors into valuations. The consensus is the valuation multiples have come down a little bit although still quite strong."
"The realm of potential buyers is pretty wide"
DeCree, who says he spends a lot of time talking about a Caesars sale  to investors, reckons there are plenty of buyers out there.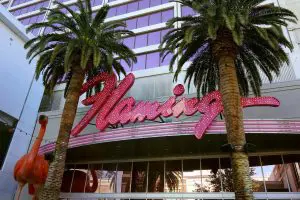 "The pool of interested buyers can range anywhere from strategic casino companies to Native American tribes, [Treasure Island and Circus Circus owner] Phil Ruffin, [Golden Nugget owner] Tilman Fertitta, real estate funds, development companies and private equity," DeCree suggests. "The realm of potential buyers is pretty wide."
Bussmann adds Penn National to the mix of potential buyers, alongside large tribes and mid-tier regional operators.
In the end, Swissman argues there's no need for Caesars to rush, with likely fewer suitors than there probably were six months ago - and offers that probably aren't as good as well.
"My best guess as capital markets open up a little bit more and as more potential suitors have access to capital at a better price, that's when [they will] strike," he says.
"There's no reason to do it now with fewer suitors out there and offers are probably not as good as six months ago."