After so many delays, Japan casinos must move forward… later
Japan's long-awaited legalisation of casino gaming, through the integrated resorts project, prompted widespread industry enthusiasm for a new, highly engaged market. However delays, setbacks and high costs suggest it is starting to sour. But in his first piece for iGB, Muhammad Cohen writes that the pandemic has presented the chance to reset integrated resorts rules and broaden the properties' appeal.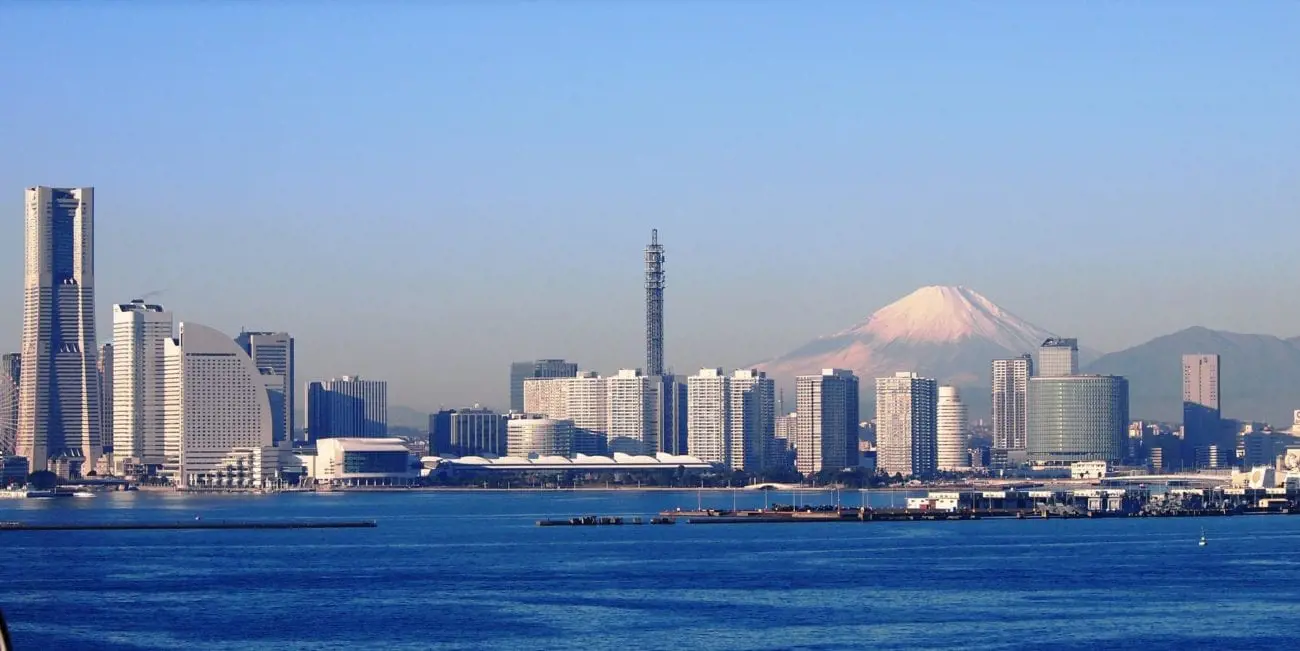 Japanese casino legalisation has been in the cards for decades, but legislative and bureaucratic fiddling has let enthusiasm burn out. The only sure thing so far has been delay at every stage of Japan's integrated resort process.
The national government's selection of up to three IR licensees, scheduled to start in January and end this July, was postponed until October, to run through April next year. After all these delays and missed opportunities, it's time for Japanese authorities finally to suck it up and... suspend the process to get it right.
Prime Minister Yoshihide Suga's government should pause to determine why three of the world's top five international casino operators plus Japan's leading city Tokyo and top vacation destination Hokkaido are skipping the IR race. Finding remedies will let Japan build casino resorts worthy of the world's third largest economy, IRs that have the best chance to satisfy government, operators, investors, customers and maybe even the skeptical Japanese public.
Participants in the IR process contacted largely agree it's time for a time out, though they disagree on whether authorities will pause the process.
"I think they would be wise to wait to move the IR initiative forward until Covid recedes as an issue," market research firm Carter Group chief executive Dominic Carter says. "Our nationwide polling shows that the proportion of enthusiasts for the IR project has slipped markedly in the past 12 months, from 27% to 22% – but so has the proportion of detractors, from 46% to 39%.
"IR has understandably slipped down the agenda of pressing issues on the mind of the Japanese public."
Experts diverge on whether the public can be convinced to support IRs. "Since I lived in Las Vegas, I know the many benefits of IRs in a city," ReNeA Japan CEO Masa Suganuma, now resident in Yokohama, where the IR bid is a key issue in the August election for mayor, says. "Yokohama must promote the positive aspects of IRs." Others view IR opposition as politically motivated and inevitable.
Hogo Japan managing partner Chris Wieners believes the IR process will continue, but doesn't think it's the right strategy. "Using Covid-19 as a rationale for a full do-over would allow the government to save face and give ample time for a thorough review of the entire IR plan, of which many components have lukewarm acceptance at best," the Osaka-based consultant says. "It would also give the global IR scene time to recover from the pandemic."
"The absence of many of the world's largest gaming operators should have alarm bells ringing in Tokyo," independent gaming consultant Jonathan Strock says. Las Vegas Sands, Wynn Resorts and Caesars Resorts laid the cornerstones of modern integrated resorts, and all three have withdrawn from Japan bidding.
Strock, who worked in Japan from 2014 to 2020 on Barriere Group's abandoned IR effort, views lengthening the gaming license term from five years as key to securing bank financing for projects that could cost more than US$10bn.
That stratospheric price tag – more daunting with Covid-19 cratering gaming revenue globally and China threatening to "blacklist" gaming destinations targeting its citizens – traces in part to government mandates. Each IR must include at least 100,000 square meters (1.1m square feet) of hotel space, larger than all but one hotel now in Japan, and 120,000 square meters of MICE space, 44% bigger than the nation's largest existing convention centre.  The latter requirement seems tailored for Sands, which abandoned its Japan bid last May.
"Post Covid-19, no one knows whether the convention business can still work," Suganuma, a game designer turned executive, says. "Japanese or global experts must present a new vision beyond existing models."
PwC integrated resort team senior manager Masahiro Terada sees a possible solution in Osaka's February RFP revision, allowing phased development of MICE space. "My recommendation is match the market trend," he says.
So far, central government authorities have not objected to Osaka's interpretation of the regulation. Some observers propose broadening the MICE space definition to include arenas, museums and other public facilities plus reducing the requirement for so-called regional areas beyond mega-cities Tokyo, Yokohama and Osaka.
"We expect continued flexibility on the part of the national government," Spectrum Gaming senior vice president in Japan Asaka Ishiyama says. However, nimble adaptability is hardly a bureaucratic strong suit, Terada notes. Formally modifying rules would boost certainty for bidders.
So would a central government vetting process for potential IR applicants to determine suitability before local jurisdictions select them, rather waiting until after localities make their nominations. "An initial qualification process would be ideal to filter any problematic bidders that may try their luck with local jurisdictions and taint the pool of bidders," Vector Risk Management managing director Kenji Okamoto says.
"The government is focused on matching a global standard in terms of licensing requirements," Bay City Ventures Managing Director Joji Kokuryo, a former compliance executive in Macau, says. "If an IR operator is currently unsuitable to gain a gaming license in Nevada for one reason or another, it will be hard pressed to earn one in Japan."
Public concerns center on probity, underscored by the December 2019 arrest of ruling Liberal Democrat Party legislator Tsukasa Akimoto on charges he took bribes from Chinese gaming company 500.com, and problem gambling, which the current rules address. But unless each IR licensed emphatically succeeds, the public may dismiss casino legalization as yet another useless government economic recovery scheme. At this stage, few see three sure winners among present IR candidates Osaka, Wakayama, Yokohama and Nagasaki.
"If the government is wise enough, they should disqualify potential unsuccessful bidders," National Council on Gaming Legislation chairman Toru Mihara says. "But I am not sure how smart they are."
Former US diplomat Muhammad Cohen has covered the casino business in Asia since 2006, most recently for Forbes and Inside Asian Gaming, and wrote Hong Kong On Air, a novel set during the 1997 handover about TV news, love, betrayal, high finance and cheap lingerie.