Platform for success: What it takes to build a high-performance sportsbook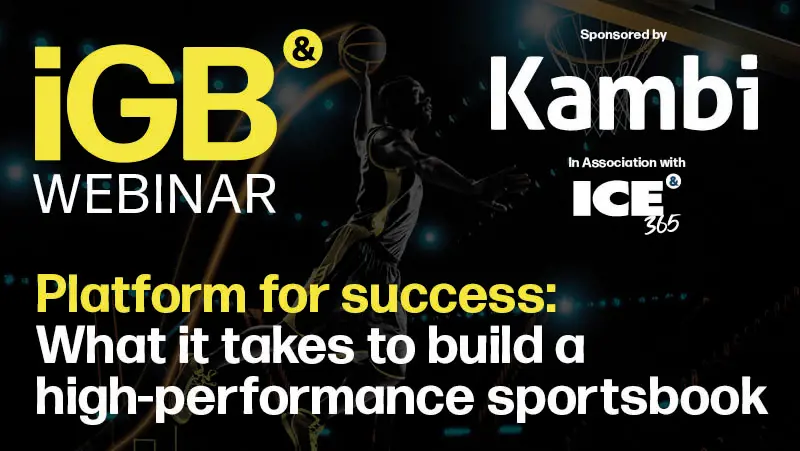 September 07 2021 @ 15:00 - September 07 2021 @ 16:00
"Sports betting – the most complex piece of enterprise and end-user software imaginable".
The complexities that come with building a sportsbook capable of leading the market are vast. Offering a deep array of markets with high combinability across pre-match and in-play to end users is of paramount importance, but there are many other areas a high-performance sportsbook must get right, including managing heavy load with spikes in volume, bet settlement, ensuring regulatory compliance and upholding the highest levels of sporting integrity.
For sportsbook providers, these complexities come alongside needing to support a multi-tenant system under an SAAS framework.
As such, delivering a high-quality sportsbook, and doing so in full compliance across multiple jurisdictions, is a subject many pay lip service to, but few have the capacity to consistently deliver.
In this webinar, Kambi breaks down the essential components needed to create a successful sportsbook that is capable of offering engaging experiences for the end-user, meaningful scope for differentiation, regulatory certainty and driving enhanced returns for partners.
Key takeaways include:
How to deliver a sportsbook which offers meaningful differentiation
How a successful sportsbook can help to provide regulatory certainty to operators
How to drive improved margins from your sportsbook
Register for this live webinar to hear from the experts at Kambi, including Chief Technology Officer, Kris Saw and Technical Consultant James Letchford.