Can safer gambling be user-friendly? How to deliver on player experience and safeguarding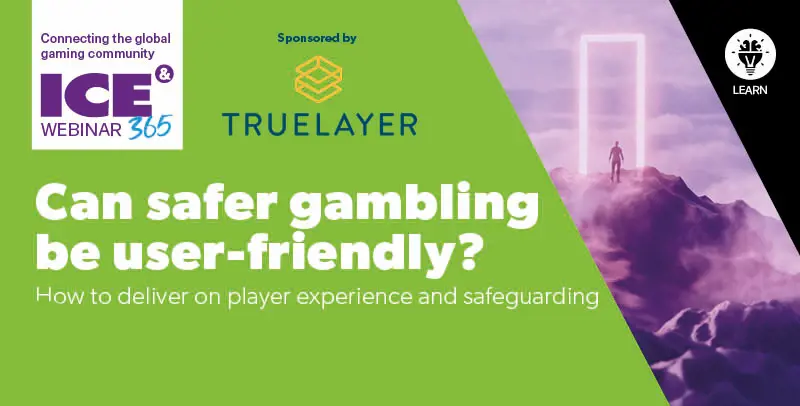 In this webinar, our hosts TrueLayer will highlight five key points of potential friction in the player experience: account registration, deposits, source of income checks, affordability checks and withdrawals.
They'll explain what open banking, is and how it can help you reduce friction for players across these five areas, while also helping you to make faster, more accurate safeguarding decisions.
Two industry experts, Melanie Ellis of Northridge and Christina Thakor-Rankin of 1710 Consulting, will then join a discussion on how this can and should be implemented by the industry - as well as the potential stumbling blocks.
This discussion covered:
What the regulators are expecting when it comes to affordability and how the situation is evolving
The biggest points of friction and customer churn for operators at the moment
Tips and best practices for communicating to players about safeguarding checks
The scope and limits and open banking in the UK and Europe
Speakers:
Jeshua Maxey, senior product manager, TrueLayer
Roberto Villani, head of igaming, TrueLayer
Melanie Ellis, partner, Northridge Law
Christina Thakor-Rankin, principal consultant, 1710 Gaming