Genting Hong Kong sailing through bankruptcy
Experts, regulators say other Genting companies and group chairman Lim Kok Thay face no real threat while cruises get a welcome relaunch, Muhammad Cohen writes.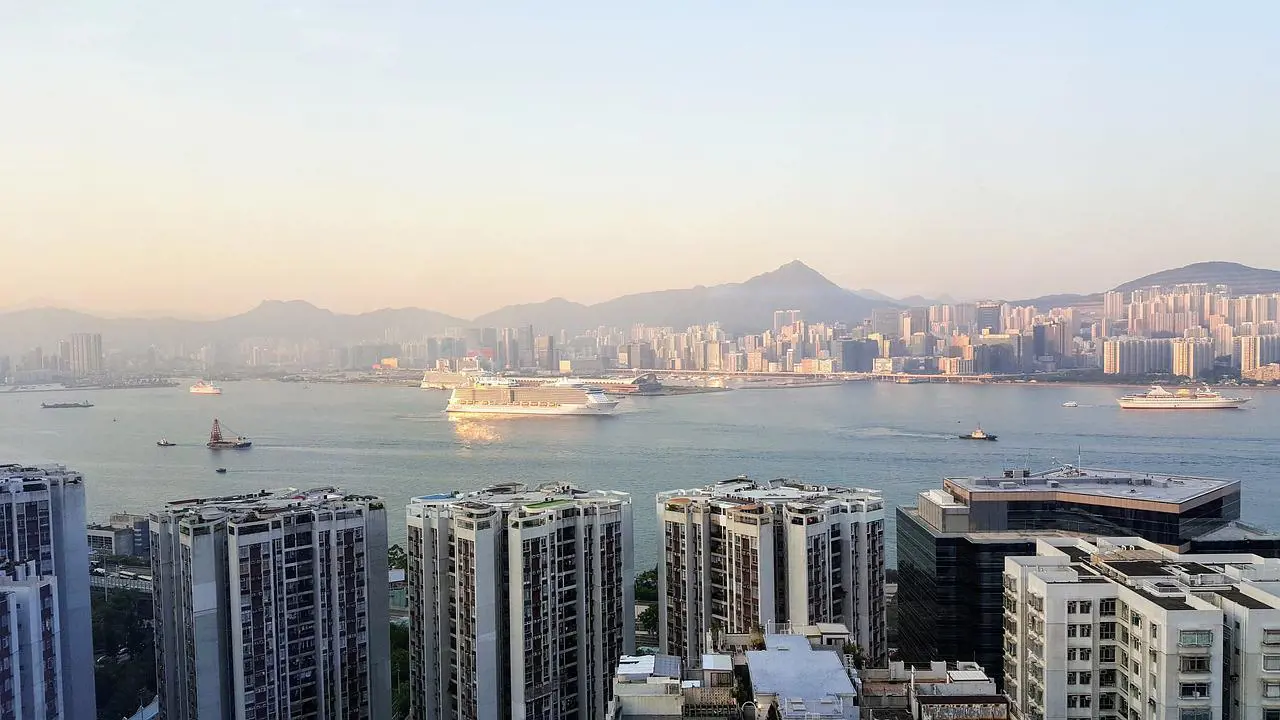 On January 18, Genting Hong Kong announced it had exhausted liquidity and refinancing options and would file for provisional liquidation.
The Bermuda registered, Hong Kong-listed company best known for its cruise business and partnership in Resorts World Manila, had US$3.9bn in debt, 2020 losses of US$1.7bn plus another US$286m in the first half of 2021, with full year results for 2021 still unreported. Provisional liquidators are currently selling pieces of the company.
Lim Kok Thay, leader of Genting's global gaming empire with operations in Malaysia, Singapore, the Philippines, UK, Bahamas, Las Vegas and New York, has a chunk of his dwindling billions riding on Genting Hong Kong, where he served as chairman and chief executive until after the bankruptcy declaration.
However, Genting and Lim's casino licence status across the globe remains unaffected by the bankruptcy, along with its SGD$4.5bn (US$3.2bn) expansion in Singapore and ambition to add table games to Resorts World New York City, an electronic gaming facility at Aqueduct racetrack.
"The receivership bankruptcy process has no impact on any of the Resorts World Las Vegas applicants or operations," the Nevada Gaming Control Board tells ICE365.
Singapore's Casino Regulatory Authority says it has "has assessed that Resorts World at Sentosa Pte Ltd continues to remain suitable to hold its casino licence".
The UK Gambling Commission won't comment on an individual operator, and regulators in other jurisdictions with Genting Group casinos didn't respond to inquiries. But there's been no evident reaction from authorities to the bankruptcy.
Former vice president for licensing at Philippine gaming regulator PAGCOR Francis Hernando notes that Resorts World Manila is licensed to Travellers International Hotel Group, a partnership between Genting Hong Kong and Philippine billionaire Andrew Tan's Allied Global Group.
"There's a distinction between the corporate entity that holds the license and the entity or entities that own the licensee in turn," Hernando explains. "In the specific case in the Philippines, for so long as Travellers International as Pagcor's licensee is in sound financial condition, the bankruptcy of any of its shareholders should not affect its day-to-day ability to operate independently from its shareholders."
Regulators also distinguish between different corporate entities, even if they have the same top executive and controlling shareholder, as with Genting and Lim Kok Tay.
"Genting Group as a whole, Genting Malaysia, Genting Singapore and Genting Berhad have no equity position relative to Genting Hong Kong," Nevada authorities say, stating the regulatory consensus. "There is no cross-shareholding between Genting and Genting Hong Kong." Previous cross-shareholdings were eliminated by 2016.
Former gaming regulator and Las Vegas casino president Richard Schuetz observes Nevada applied similar logic when Apollo Global Management's acquisition of Venetian in Las Vegas faced questions about co-founder and 11.9% owner Leon Black, amid questions over his relationship with Jeffrey Epstein.
"Nevada side-stepped this by allowing Apollo to create an entity that would control the Sands Las Vegas assets without Black or Apollo supposedly being involved," Schuetz says. "It was really a fiction, in my mind, based on the fact that this was a $6.25bn transaction – and that can cause people to be creative."
Apollo was also behind that leveraged buyout of Caesars Entertainment that led to its protracted bankruptcy, a grisly tale chronicled in the book Caesars Palace Coup.
"Apollo's last venture was probed as well as the 11-year ownership in Caesars Entertainment," the GCB spokesperson says. "The transaction itself is much different, as the Venetian deal has $18m of interest expense and the Caesars one had $2bn of cash obligations. In the current transaction, Las Vegas Sands Corp. is providing $1.2bn of seller financing with Apollo putting up another $1.05bn."
Hernando believes the Caesars bankruptcy holds valuable lessons for gaming authorities: "Allow private enterprises to plot their own course of action for financial recovery.
"Regulators should stay neutral until the concerned entity has finalized its recovery plan. And then reasonably grant whatever approvals are needed in order to execute such recovery plan."
In Genting HK's bankruptcy, Nevada authorities haven't relied solely on corporate paperwork. "This was discussed in the March 2022 [Gaming Control] Board and [Gaming] Commission meetings. [Lim] answered questions regarding Genting Hong Kong," the GCB spokesperson says. "I'm sure that he will have to disclose this information to all regulators in the future."
"Many individuals who are licensed sometimes make unsuccessful investments [...]," the GCB official adds. "To my knowledge, there is no wrongdoing we are aware of that would impact Lim Kok Thay's standing as a licensee."
"Unless Mr Lim has provided any personal guarantee or indemnity to cover Genting Hong Kong Limited's liabilities, in principle, Mr Lim (as shareholder) would not become personally liable for Genting Hong Kong's debts," bankruptcy lawyer Kingsley Ong says. "In general, directors of insolvent companies would have no personal liability for the debts of the companies that they are directors of."
Bankruptcy always concerns regulators, at least in principle. Newpage Consulting principal David Green, a former gaming regulator in South Australia and longtime adviser to the Macau government, notes, "In Macau, the government has the power to take over the operations of any concessionaire that commits an act of bankruptcy."
The Agenda Group regulatory affairs director Peter Cohen, former executive commissioner and CEO of the Victorian Commission for Gambling Regulation in Australia, says, "Gaming regulators would very much have significant concerns with people who have been involved with bankruptcies.
"It doesn't automatically make them unsuitable, but it is a red flag that requires investigation. If a person is involved in more than one bankruptcy, the red flag is even more likely to convert into a finding of unsuitability due to the risks that this person would appear to pose to the industry," he says. "[Risk is] more about the prospects for unsuitable people to enter the industry by way of providing back-door financing arrangements."
Nevertheless, there are legal and practical reasons why regulators live with bankruptcies, even without loving them. Bankruptcy usually doesn't mean a stop to operations, so casino jobs and taxes revenue continue undisrupted.
"As an assistant general counsel for the New Jersey Casino Control Commission, I was involved in the Trump casino bankruptcies in the early 1990s," Spectrum Gaming general counsel and director of regulatory affairs Steve Ingis recalls. "The Commission conducted a series of financial stability hearings and ultimately ruled that the filings in bankruptcy did not require the revocation of the casino licenses, and that financial stability had been demonstrated notwithstanding the bankruptcy proceedings.
"There was a restructuring of the debt owed, and Donald Trump personally divested some of his ownership interests to the bondholders during these bankruptcy proceedings. Casino operations continued unimpeded."
Ong, a partner at CMS Hong Kong, explains that provisional liquidators may allow a company to continue to operate if the provisional liquidators consider this to be in the best interest of the creditors.
"Foreign provisional liquidators may be used to facilitate a restructuring plan – also known as soft-touch provisional liquidation." Bermuda, where Genting Hong Kong filed, is known as a soft-touch jurisdiction.
Genting Hong Kong's debt issues came to the forefront in August 2020, when it suspended debt payments amid the burgeoning Covid-19 pandemic. Genting created Star Cruises in 1993 using secondhand ships, with gambling on the high seas a principal attraction.
Cruises provided an avenue for Genting to expand in a then very limited Asian gaming universe and hedge against Malaysia's increasing Islamism imposing further restrictions on its Genting Highlands resort, now Resorts World Genting, which bars Malaysian Muslims from gambling. Similarly, Genting invested in Burswood (now Crown Perth) in Australia and Foxwoods in the US.
Lim Kok Thay was enthusiastic about the cruise business and reportedly suggested his father, Genting founder Lim Goh Tong, buy Carnival Cruises. Genting bought Norwegian Cruise Lines in 2000 and netted some US$1.5bn from the deal, selling its last shares in 2018.
In June 2015, Genting HK brought high end Crystal Cruises for US$550m. Plans including extending the brand to tours by air and river cruising. More fatefully, later that year Genting created Dream Cruises, a brand positioned between Star and Crystal aimed at the Chinese market. All front line staff would speak Mandarin along with English.
To ensure production of Dream and Crystal vessels, Genting HK paid US$250m for shipyards in Germany. It commissioned a pair of jumbo liners dubbed World Class with capacity for 11,000, still under construction. The December 2021 collapse of a restructuring plan dependent on US$88m German government aid to support the shipyard triggered Genting HK's default on US$2.8bn debt.
For that restructuring to proceed, German authorities demanded Lim and family contribute an additional €60m (US$68m at the time) cash plus a €600m guarantee. Lim has the family's 1.6 billion Genting Hong Kong shares at risk in the bankruptcy, a holding worth about US$340m at the current suspended share price of HK$0.415, but valued near US$1bn last November, before the restructuring began to unravel.
Forbes estimates Lim's fortune, US$4.7bn in 2017, has fallen to US$2.2bn now. That may not be the only reason Lim refused to pledge further personal wealth to Genting Hong Kong.
From 2016 through 2019, before Covid, the company reported losses totaling more than US$1bn. It tried to improve its balance sheet by selling 35% of Dream Cruises for $470m in August 2019. In January 2020, it sold cruise liner Genting Dream to a consortium of mainland China banks for US$900m in a lease-back deal.
After suspending debt payments, Genting Hong Kong sold half of a Macau hotel development project, its long shot play for entry in the world's largest casino market, for US$96m. For US$10m, it sold nightclub franchise Zouk to Lim's son, Lim Keong Hui.
That came days after the son resigned as an executive director and deputy CEO of the company, though he retains other Genting posts worthy of an heir apparent.
Genting HK has taken more drastic steps since bankruptcy. Crystal Cruises was shut down in April, its two ships sold in June for US$128m plus a further undisclosed sum for its operations and brand, according to media reports.
The company has not publicly disclosed recent asset disposals, including selling its three Star Cruises vessels for scrap, nor published 2021 full year results.
"Given the severe liquidity constraints faced by the group and the company, the JPLs do not consider that it is in the best interest of the group, its creditors and other stakeholders to allocate the very scarce resources of the group for the preparation of the 2021 Annual Results," the joint provisional liquidators wrote in a 7 June Hong Kong Stock Exchange filing.
Trading in Genting Hong Kong shares has been suspended since 18 January. "At the present time, the JPLs are of the view that the Company does not currently meet the requirements for continued listing and, further, without substantial investment, will not be in a position to submit a resumption proposal," a 19 July filing states.
There's market suspicion Lim may rescue Genting Hong Kong through another Genting company, similar to New York's Resorts World Catskills' shotgun marriage with Genting Malaysia. But it's unclear what's left of Genting Hong Kong at this point. Moreover, Lim may have a better idea.
Newly launched Resorts World Cruises leased Genting Dream and began sailing last month. "Resorts World Cruises is a new cruise line headquartered in Singapore, and is a separate entity with no link to Genting Hong Kong," a Resorts World Cruises spokesperson wrote in response to an email from ICE365.
Nevertheless, Lim is Resorts World Cruises executive chairman with former Genting HK president Colin Au as CEO and ex-Dream Cruises president Michael Goh as president. It's likely Resorts World Cruises can get good deals on those two mammoth ships under construction in Germany as industry trends favor smaller vessels.
Less certain is whether Asia will adopt the cruising habit, as Lim hopes, especially following Covid. With Genting Hong Kong's bankruptcy and Resorts World Cruises' launch, Lim could get his answer at a welcome discount.
Former U S diplomat and ICE365 Asia editor at large Muhammad Cohen has covered the casino business in Asia since 2006, most recently for Forbes, and wrote Hong Kong On Air, a novel set during the 1997 handover about TV news, love, betrayal, high finance and cheap lingerie.