British retail betting report
The future of retail betting in Great Britain is unclear. At a time when the market is being reshaped, by M&A, regulatory changes and Covid-19 closures, this report asks how a sector that has proved so resilient in the past can continue to endure.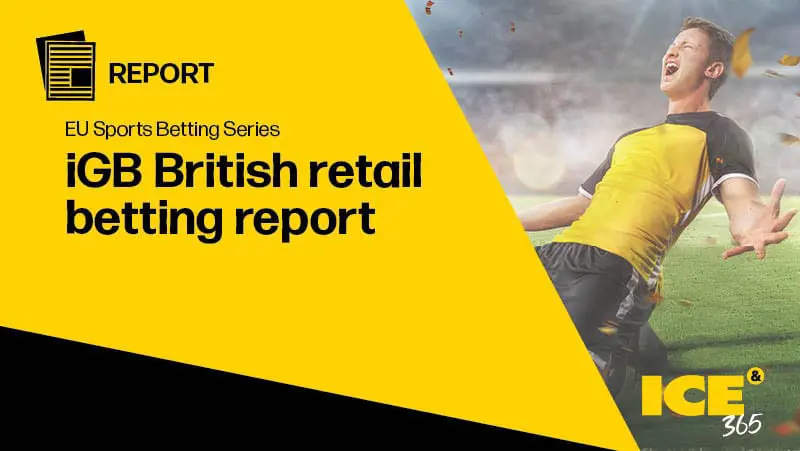 Read the full report below.
The effect of the £2 stake limit imposed on B2 gaming machines at the start of April 2019 was immediate and dramatic.
Gaming machine revenue for the year to March 2020, as tracked by the UK Gambling Commission, tumbled by 41% to £1.075bn, while betting revenue fell in sympathy, dropping to £1.28bn or 5.2% down on the previous year.
Combined, retail shop GGY fell to a new low of £2.36bn, or 26% down on the B2-driven high of £3.22bn in 2017.
For the public, the most visible sign of the downturn was in shop visibility. From a peak in 2014 of more than 9,100 shops, by March 2020 that number had fallen by almost 16% to 7,861. It will shrink further once the data is collected for the year to this March following the effect of the pandemic lockdowns.
The latest data from the listed operators shows the extent of the impact, with the retail operations of both William Hill and Entain tipping into operational losses for 2020. Net revenue at William Hill plunged 50%, Entain suffered a 4% decline and the Flutter-owned Paddy Power was down 28%.
The future is unsurprisingly less than obvious. The complicating factor of the sale of William Hill to Caesars Entertainment confuses matters even more, with the future of its retail estate yet to be decided. Still, sector watchers are confident that once the UK betting shop estate reopens for business in the spring/summer, consumers will return.
However, long-standing trends towards different products – football and SSBTs in particular – could be exacerbated, while the extent to which B2 play has disappeared is yet to be fully played out.
What is certain is that the UK retail betting estate will have shrunk or as many have suggested, been right-sized. The question then turns to whether this smaller cohort of shops can manage to hold its own in a UK high street that is suffering from historic changes in consumer behaviour.