Bit Mining to dispose of Chinese lottery business
Bit Mining, the Chinese cryptocurrency mining company formerly known as 500.com, has announced its decision to dispose of its Chinese lottery related business.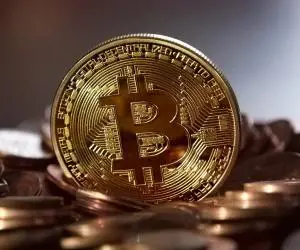 The company said it would eliminate its variable interest entity (VIE) structure - a series of subsidiaries that own the lottery business - and dispose of its lottery business for nil consideration.
The lottery business - previously its main focus of operations - contributed RMB2.7m (£302,219/€353,240/$416,545), or 13.6%, of the company's total revenue, accounting for a net loss of RMB9.8m for the three months ended 31 March, 2021.
As of that date, total assets held by the VIE subsidiaries represented RMB82.8m, or 6.3% of the company's total assets, while net debt held by the subsidiaries was RMB161.6m.
Financial results from the business will no longer be included in Bit Mining's consolidated financial statements.
The company said that due to the expansion of its cryptocurrency mining business outside China, it does not expect disposal to have a material impact on its operational results or financial position.
It said it has achieved positive financial results since December 2020 by pivoting its business to cryptocurrency mining and adopting an overseas development strategy.
The business' pivot into cryptocurrencies and blockchain technologies - and away from lotteries - is being overseen by Xianfeng Yang, who was brought in as chief executive in January.
Bit Mining expanded its involvement in the cryptocurrency industry in February this year, with its acquisition of Blockchain Alliance Technologies, owner of BTC.com.
BTC.com offers cryptocurrency mining pool services and cryptocurrency wallets, as well as information about cryptocurrencies.