Australia market update: survival of the biggest?
Joanne Christie looks at the squeeze on smaller brands Down Under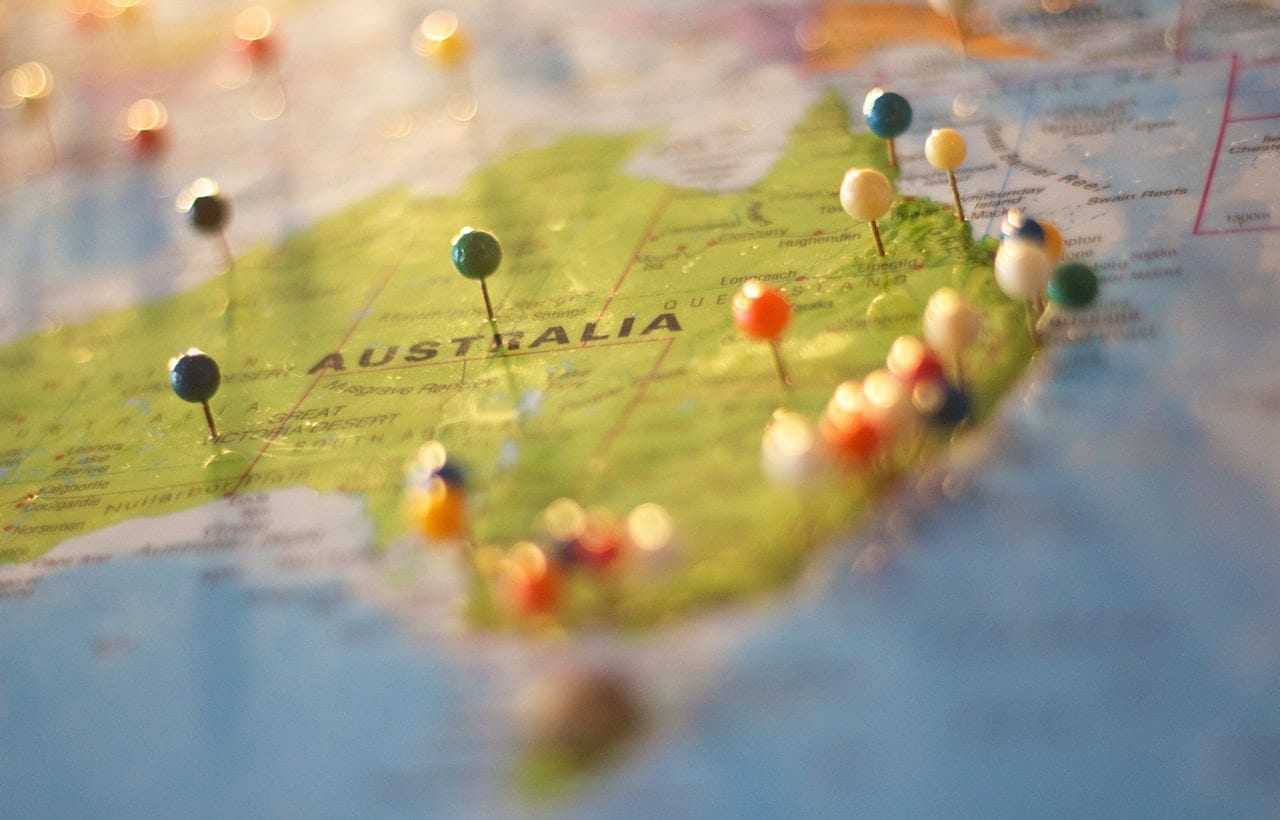 The land Down Under has often been referred to as a land of opportunity, but for sportsbooks right now the opportunity seems restricted to the most established firms. Joanne Christie reports
Given that Australian punters regularly top the tables for the nationality that loses most gambling each year, it is perhaps no surprise that it's a market attracting interest from many overseas betting operators.
It is perhaps also no surprise that the country's various state governments want to make sure they get a cut of the action. But the cut they are now proposing, via the expected roll-out of a point of consumption (PoC) tax across all states, looks set to make it almost impossible to turn a profit. At least for everybody apart from Sportsbet, and maybe The Stars Group's recently acquired CrownBet.
When combined with a fresh batch of advertising restrictions, which come on top of the recently introduced credit betting ban, the tax changes are likely to drive more and more of the smaller operators from the market, not to mention deter new entrants from starting up. We've already seen William Hill exit Australia and if other states follow South Australia's lead in setting the PoC rate at 15%, it's unlikely to be the last.
"There's no doubt that a 15% rate, when you aggregate that with the other fees and taxes that are payable, has a very material effect on the profitability of a business and in some cases it may affect their viability completely," says Jamie Nettleton, a partner specialising in gaming law at Sydney law firm Addisons.
But the level at which other states will set the rate is not yet a foregone conclusion, he adds. "SA at 15% is in effect already. But the actual state is not that large so far as the betting population is concerned. It is really the states of NSW and Victoria which are most important.
"With Victoria there have certainly been submissions and some talk that it is going to be a lower rate than that but it hasn't been published officially." In NSW, a consultation on its PoC tax rate closed on 29 March and with government's typically taking at least four weeks to report the results of such consultations, more detail on the level could come anytime from this week onwards.
Those in the igaming industry have been very vocal about their desire for a more workable rate. Responsible Wagering Australia's executive director Stephen Conroy says: "The 15% tax rate introduced by the former South Australian Government is patently unsustainable and was recklessly implemented without any meaningful analysis to support it.
"As a consequence, there have been serious adverse effects on the South Australian racing industry. We encourage the premier racing states – Victoria, Queensland and New South Wales – to take notice of this and undertake more serious analysis than South Australia did before the possible introduction of their own tax regimes."
Dean Shannon, founder of new Australian sportsbook Neds, has a similar view. "I'm just not so sure that they are getting the economics right there. Racing is a very big industry within Australia and ultimately it is not broken, we have shown reasonable growth in racing in Australia year on year and the racing bodies are now fully funding the sport and they don't have to ask the government for any handouts.
"I think in introducing new taxes the only real things corporate bookmakers have to pull is marketing spend and if we reduce marketing spend that will reduce turnover and the model doesn't look as healthy in a few years time as far as the government goes. I'm not sure that they have thought that through.
"I hope in NSW and Victoria, where they are still deciding on what percentages to charge on point of consumption, that level heads will prevail and they will introduce a lower tax rate."
It's worth pointing out that igaming operators made similar arguments about the catastrophic effects a 15% PoC would have when it was first proposed in the UK. And after the event, its effects were far less dramatic than predicted. However, there is a big difference in Australia in that gambling operators have to pay goods and services tax (GST) on gambling revenues whereas their UK counterparts are not subject to VAT.
GST is at a lower rate of 10% compared with the UK's 20% VAT rate, but the combination of the two taxes is something Australian operators say they could not withstand.
Opportunities for some? Of course opposition to new taxes is expected from igaming firms but in this case it may be warranted, at least according to an analysis by investment bank Macquarie. In a research note published in March, Macquarie said that only Sportsbet — which is the largest of the corporate bookmakers in Australia with approximately 25% of the online market — could remain profitable if a 15% point of consumption tax was brought in nationwide. However, it did say other bookmakers may be able to mitigate the effects of a PoC by lifting yields or cutting back on advertising or promotions.
Interestingly, Sportsbet, which has previously been very vocal about its opposition to a nationwide PoC, seems now to have recognised the opportunity it presents for it to further grow its position as market leader in the online space in Australia. In fact, in presenting parent company Paddy Power Betfair's full year results in March, chief executive Peter Jackson said it was "well placed" to handle the new taxes.
The company has now suggested it is planning the absorb PoC taxes rather than pass them on to customers, a move Macquarie sees as a short-term strategy. "In our view, Sportsbet's strategy is likely to place pressure on its corporate bookmaker competitors who will operate at a loss if they also absorb PoC," it says. "We view this as a short-term strategy where smaller unprofitable operators may be squeezed out of the industry creating market share gains and consolidation opportunities."
Although many theories have been doing the rounds about The Stars Group's motivation for its somewhat unexpected recent move to become a majority shareholder in CrownBet, before promptly having the company snap up William Hill's Australian operation, it was perhaps a desire to buy a leading position in a market that is soon to become much less competitive that was at least in part behind the move.
Although the Macquarie research showed that the combined CrownBet/William Hill business would operate a loss in a 15% PoC scenario, it was a relatively small loss that cash-rich Stars could easily withstand until the market reaches a point where the leading brands switch strategy and start passing on PoC costs to customers, something Macquarie says is "inevitable".
"Within the next few years we could see three larger profitable operators within the Australian market: Tabcorp/Tatts, Sportsbet and CrownBet/William Hill," says the bank.
Ad bans add to the pain It isn't just PoC that's likely to decrease competition in Australia – there's also the slew of advertising restrictions that have or are coming into play that will significantly decrease the ability of smaller operators to gain market share through their marketing activities.
At the end of last month a ban on TV gambling advertising during sporting events shown before 8.30pm came into place and a NSW law set to come into force next month could be about to make life very difficult for igaming operators.
The NSW government has introduced amendments to its Betting and Racing Act 1998 that look set to have consequences far beyond the state's boundaries. The Act already banned advertisements offering inducements to gamble or open a wagering account that could be taken up by NSW residents.
But the amendments, expected to come into force in May, ban advertisements that are able to be viewed by NSW residents. Effectively, this means operators will not be able to advertise inducements anywhere in the country unless NSW can be excluded from viewing the relevant material, something Nettleton says is not possible in most cases.
RWA's Conroy says: "There are likely to be broad unintended consequences which will conflict with the regulations in place in other Australian states and the ability of wagering operators to service customers outside of NSW."
The amendments also introduce tougher penalties for those breaching the law, including penalties of up to $55,000 for companies and $5,500 for individuals.
Fewer opportunities to advertise provide a serious barrier to entry for newer operators looking to establish a foothold in the market. Asked if Neds would have been able to get off the ground and enjoy the success it has so far without the AU$10m marketing campaign and AU$500 bonus bet offer it ran at launch, Shannon says: "I think it obviously becomes a bit harder when you can't promote offers and the restrictions in terms of when you can advertise. But at the end of the day it is a level playing field for everybody and I think that that it will be won on products and features."
But it would be hard for punters to find out about a less well known operator's products and features without any marketing so strictly speaking, advertising restrictions do not create a level playing field, but rather one where the market leaders are able to cement their positions further.
"It certainly makes it very challenging and that is partly why those parties that already have the database, the TAB obviously but also Sportsbet and CrownBet, are in a better position in one sense. The others have to make sure they can attract customers and make them stick and be profitable," says Nettleton. "The benefit of a licence generally is to have the ability not just to provide a service but also to promote it, but the more they get cut back the more difficult it becomes to attain and retain customers," he adds.
Consumer protection curtails market further In addition to advertising restrictions and taxes, other recent developments are also cutting into operators' profits. In February a ban on credit betting came into play and was one of the factors behind William Hill's exit – the company said about 30% of its bets came from credit betting.
At Unibet, it has also had an impact, according to Kindred's general manager for Australia Peter Staunton: "Overall the small VIP group that made use of the deferred settlement facility has reduced in total turnover, however the transition has affected these customers in different ways. "While most customers made the transition seamlessly, others are yet to reengage as they found the changes an unnecessary inconvenience."
With a new national self-exclusion scheme in play and proposals to ban operators from offering bonus offers, it's little wonder operators such as William Hill have started to reconsider whether or not Australia is really worth the trouble.
Still, not all of the smaller players are running for an exit. At Kindred, Staunton says, "the exit of William Hill is being treated as an opportunity while we continue to build the business in Australia".
The imminent announcement of PoC rates from the important states of NSW and Victoria has operators on the edge of their seat in Australia and if the worst case scenario is realised, a very difficult period lies ahead for sportsbooks in the country. Wherever the rate is set, it's unlikely Hills will be the last to call it quits.
Related articles: William Hill completes sale of Australian business Paddy Power Betfair targets takeovers in Australia Australia considers point-of-consumption online betting tax The big picture: Neds eyes global expansion (paywall) Australia: not such a lucky country for regulated igaming (paywall)