Online sports betting advocates have until April 1 to convince a reluctant Governor Andrew Cuomo to include mobile sports betting in the state budget. Senator Joseph Addabbo Jr tells iGamingBusiness.com why a market restricted to in-person wagering would be a mistake.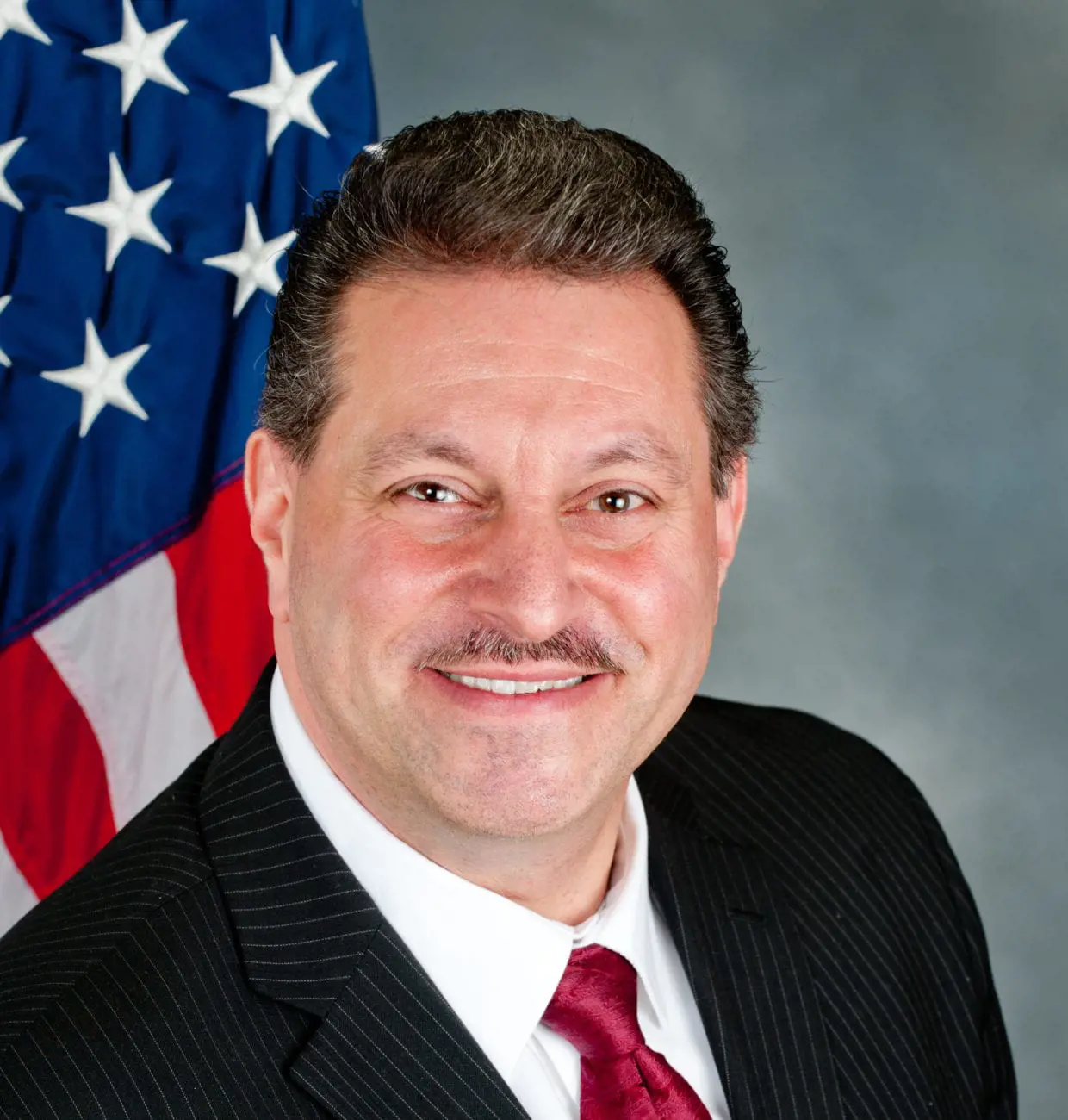 Online sports betting advocates have until April 1 to convince a reluctant Governor Andrew Cuomo to include mobile sports betting in the state budget. Senator Joseph Addabbo Jr tells iGamingBusiness.com why a market restricted to in-person wagering would be a mistake.
iGamingBusiness.com was speaking to Senator Joseph Addabbo on Tuesday, March 26. He has only until Monday, April 1, to win the fight to have online and mobile sports betting included in the state budget for the 2019-20 fiscal year.
While Addabbo has filed a separate bill to legalise online, mobile and land-based betting, as well as one legalising online poker, his current focus is on convincing Cuomo to include a mobile component in the budget.
"We already have gaming in our state - we've had it for decades," Addabbo says. "We even have people crossing the border into New Jersey so it's already accessible.
"And currently it's revenue we're losing out on, and a form of recreation we're denying our citizens. I think we can address the addiction issue while still allowing citizens to enjoy sports betting."
Should revenue from mobile wagering be included in the budget, it would effectively become a policy matter, potentially boosting support for regulatory proposals in each legislative chamber.
However, Cuomo has resisted such calls to date, arguing that it would not generate significant additional revenue for the state, and even casting doubt on whether it would be possible without a constitutional amendment.
Addabbo disagrees, however. The Senator argues that currently around $9bn is generated through illegal sports betting in the state, "which doesn't appear on many tax returns", he adds.
The revenue argument While legalised land-based wagering may capture a percentage of that market, he says, it would do little to attract those already betting online via illegal offerings.
Yet with New York facing a budget shortfall of around $2.3bn – something Cuomo has blamed on federal income tax cuts – there is a pressing need to find additional sources of revenue.
"The idea here is that we are trying to demonstrate to the governor the need for revenue in our state," Addabbo says of the fight to have mobile wagering included in the budget. "A percentage of our gaming revenue goes towards our education budget, so it would be substantially increasing funding for education as well as creating new jobs, and protecting existing jobs.
"We're going through the process of convincing the governor that this is the way to go," he continues. "We have also pointed out that neighbouring states, such as New Jersey, are doing very well [having launched mobile wagering]."
He estimates that state coffers could benefit to the tune of $100m in tax revenue from legalised mobile wagering, taking a significant chunk out of the deficit. This figure could be increased further with the inclusion of licence fees, which have been set at $15m in a Senate budget proposal. With four licensed casinos in the state, this could see an additional $60m raised.
Assemblyman Gary Pretlow, the main driver of gaming expansion efforts in New York's lower legislative chamber, has said he believes the best prospects for mobile wagering lie in shepherding a bill through the Assembly and Senate. However, Addabbo believes it's "rational" to include measures in the budget, which he describes as "the main hope" for legislation to pass.
Ultimately, Addabbo says, New York would be "barely scratching the surface" of the state sports betting market if legislation passes without a mobile component.
"If you look at New Jersey it's up to about 78% and rising in terms of the mobile [and online] component," he says. "We are so attached to our phones and to our laptops, and I think the bottom line is if we don't do the mobile component, we're not really doing sports betting."
However, the fight is not a case of Addabbo's unstoppable force meeting Cuomo's immovable object.
One hurdle cleared Progress has already been made on the issue of whether a constitutional amendment is required to facilitate mobile wagering, largely due to the fact that such an amendment, which may take up to three years to pass, appears to be unnecessary.
This centres around the 2013 amendment permitting the establishment of new commercial casinos in upstate New York, which was amended to permit on-premises sports betting if the Professional and Amateur Sports Protection Act (PASPA) was struck down, paving the way for land-based sports betting regulations.
"I believe based on our current language we have cleared the constitutionality issue," Addabbo says. The language in the constitution requires all bets to be placed at the state's licensed casinos.
"Once we put the servers, the actual technology, on the site of our existing licensed casinos, the server is actually where the bet takes place, satisfying our constitutional language," he explains. "If we are in any other part of the state, the bet is placed where it is received. I believe we have convinced the Governor of that point."
It is, as Addabbo says, "crunch time" in the fight for mobile wagering to be included in the state budget. However, he is unlikely to be deterred by any setbacks, with a legislative proposal, Senate Bill 17 (S00017), filed in January and assigned to the Racing, Gaming and Wagering Committee.
Addabbo chairs this committee, having taken over the role from the now-retired Republican Senator John Bonacic after the 2018 midterm elections. Having worked with Bonacic on gaming matters for years, he is determined to deal with the "unfinished business" of mobile wagering regulations.
So should Cuomo prevail and mobile wagering be left out of the state budget on 1 April, efforts will shift to leading S00017 through the legislature, starting on 2 April.
It sets out an 8.5% gross revenue tax rate, as well as proposing a so-called royalty fee of 0.2% of each operator's handle, which is to be distributed to the US professional sports leagues.
Yet Addabbo is also wary of further roadblocks ahead, admitting that the Department of Justice's revised stance on the Wire Act could have "a major ripple effect" on regulated gaming across the US.
"With the transferring of information becoming second nature, part of everyday life, any adjustment to the Wire Act will have a major effect," he says.
Despite this, and despite the DoJ issuing a spirited defence of its stance in a motion to dismiss a challenge filed on behalf of the New Hampshire Lottery, he says there is potential for legal challenges to force a change.
Whatever happens, however, it seems unlikely that he will be deterred in his efforts to bring online betting and gaming to New York residents.
"There's a momentum growing down the East Coast and the states that surround us are doing well or will do very well, [from legal mobile and online wagering]," he says. "To sit on the sideline and watch the opportunity go by would not be the right direction for our state.
"If we do it right, protecting the consumer and the sport itself, I think we would do very well with it," Addabbo explains. "I don't mind the slow, methodical analysis of it but hopefully that analysis will prove that we can and should do this."